Who wouldn't love cats? Well, indeed, not all people — and we understand that. Because, as everybody knows, cats are sometimes irrational or, worse, mean. However, there are also times that they can be so affectionate and loving towards their owners, which are not a usual thing. But, although you may not be a cat lover in real life, what if cats turned into something digital where you can take care of them in your house? Would you take the risk and cope up with their silly attitude?
If your answer is yes, then you wouldn't mind trying out Neko Atsume on your PC screen or mobile now. What's even better is that it's all free! So, whenever you're ready to take on the "cat taker" challenge, feel free to try and download it on your devices. Here's a brief guide on how you can get those rare cats in the game, what foods to give, and some other features to take note of! Better some grab some yarn — sorry, we mean pen and take note of all of these guides in the game.
Neko Atsume Rare Cats
Neko Atsume has a lot of cat breeds that you can start to collect. Roughly, there are around twenty-four rare cats that you can find in the game. But, we're going to discuss only five of those cats in this post. The good thing is that you can discover all the other cats in your journey; sounds more exciting than just spilling everything out here! Without further ado, let's get to know these five best rare cats in Neko Atsume.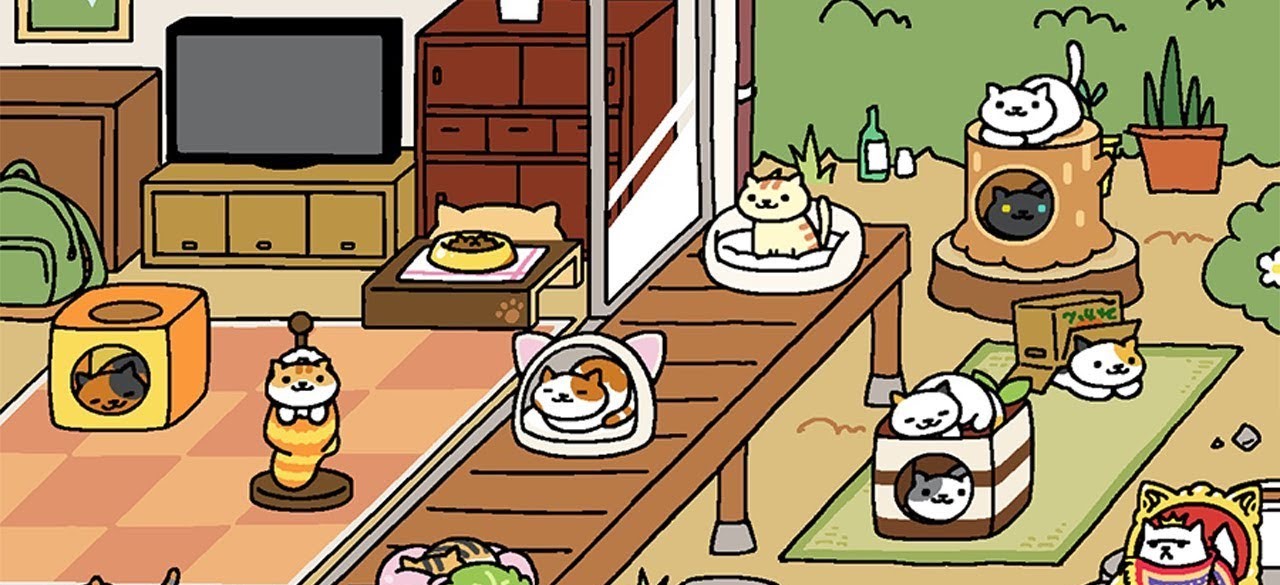 Tubbs
Tubbs is one of a kind. Although he seems to appear in every game, he is considered rare. But, what's the thing with Tubbs? Well, Tubbs is one hungry cat — more like Garfield. He doesn't want any furniture and toys around, except the giant cushion and food bowl he's hanging in. It seems that most people enjoy taking him to care at first until he does nothing in the future.

People frequently call Tubbs a "fat lazy cat" who doesn't care at all. Plus, depending on which of the two furniture pieces you put out, Tubbs may or may not like Deluxe Tuna Bitz, Bonito Bitz, or Thrifty Bitz. In short, Tubbs has a picky personality — which you might enjoy or may not. Tubbs has a power level of 130.
Lady Meow Meow
Do you love being a diva on your own? Better catch Lady Meow Meow in the house. For a snobby cat with a love of Luxurious Hammock on the side, there's nothing more that can greater define her. Get into your style and sparkle with fame with Lady Meow Meow's power level of 100. Oh, and don't forget! She hates Thrifty Bitz.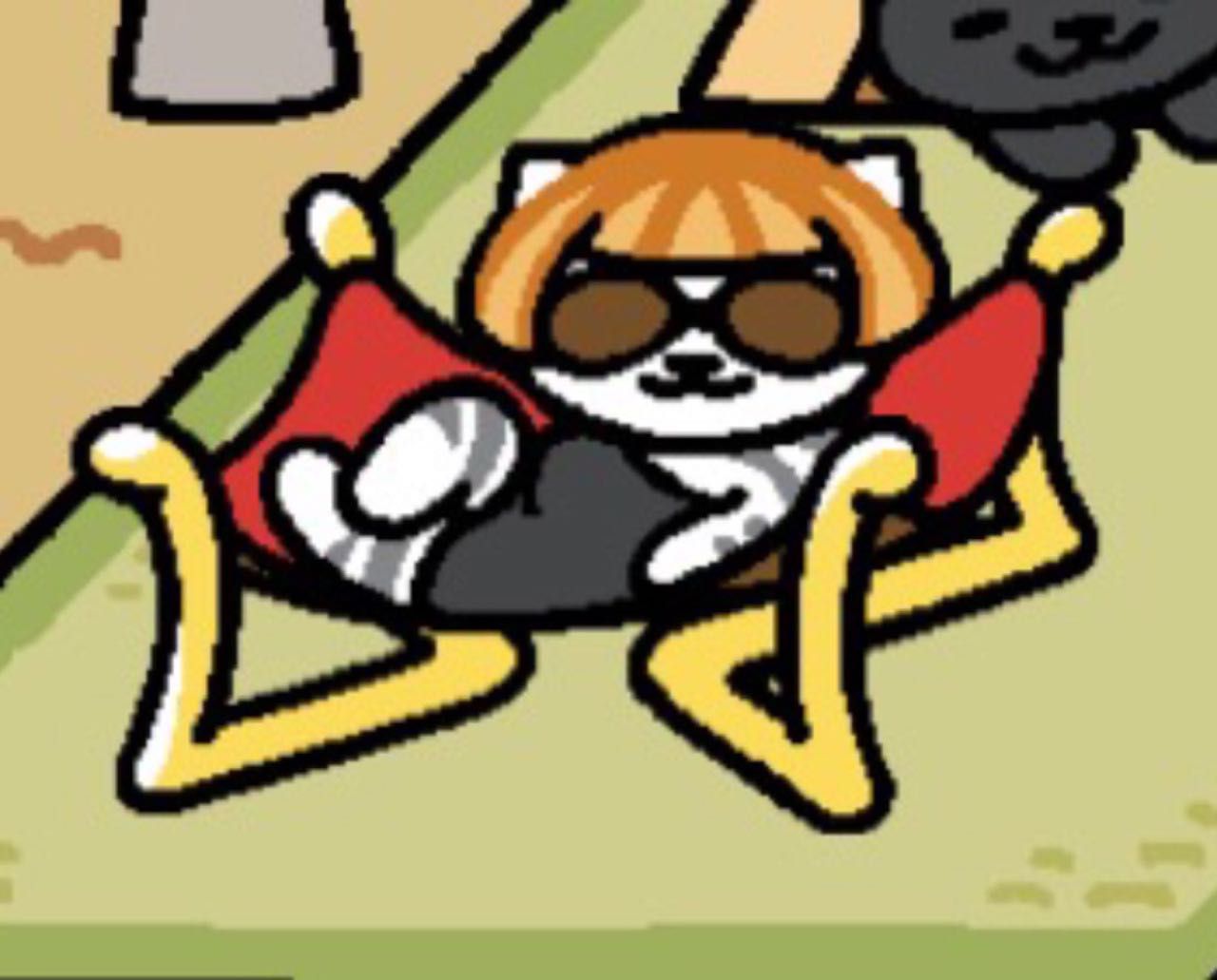 Lady Meow-Meow is another snobby cat with love for the Luxurious Hammock and Diva personality. It has a power level of 100 and hates Thrifty Bitz.
Hermeowne
Got some space to love Hermione or Emma Stone in Harry Potter? You better aim to get this Hermeowne cat in your collection. She has a gentle personality and a power level of 200. In case you miss it, she likes the Egg Bed (the Nightview) as her pad and won't spawn when Frisky Bitz is out.

Bob the Cat
If you're aiming to get Bob the cat in your collection, you must have the Cat Metropolis in your place. Offering foods with Bob the Cat won't be a real challenge. He loves all kinds of foods and has a vast power level. Unlike Tubbs, Bob the Cat has an Outdoorsy personality.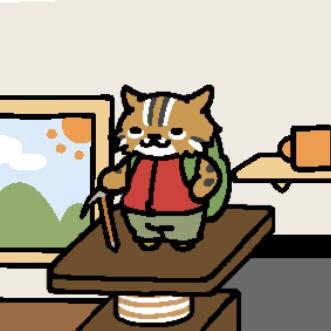 Xerxes IX
Xerxes IX is a cat of a kind who loves to get pampered. His appearance says it all. With a crown on his head, he's a royalty that you should serve well. So, it would help if you had a Royal Bed and Zanzibar Cushion laid out for him to show up. Food won't also be a problem to Xerxes IX as he enjoys all types of Food. His power level is 70, and he has a majestic personality.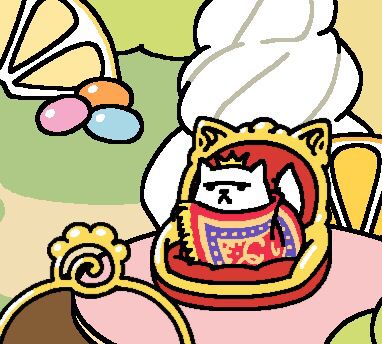 Neko Atsume Food Tips
Food will be the number one reason why cats will visit your yard. So, it's good to ensure that a fresh bowl of food is always available. Thus, remember that there are foods that can only last until 3 hours, so you better note everything. If you're aiming for something that can last up until 8 hours, the Thrifty Blitz is the key. This food is usually a no-no for most players as you cannot attract more rare cats with this kind of food.
All food varies in effective duration, price, and powerful attraction to boost your cat. Remember, once the food is finished, you can purchase more if you like. Some cats only appear with certain types of food and cushion when laid out. If you're eyeing for a specific rare cat to appear, make sure that you have all the requirements he or she needs.

All in all, it's all in your hands. Make sure to note all the things you need for cat foods! Or else, you might not see your rare precious cat in your collection!
What's New in Neko Atsume?
So far, Neko Atsume's Latest Update (April 2020) features fresh food and goodies that everyone can enjoy. A sashimi boat is now added to the shop, and new wallpapers have also been introduced. Plus, you can enjoy more cushion as there are several designs that they present. So much for that, nothing has changed in the game. You can still take care and enjoy your time with your cats, while Tubbs… well, he's pretty safe and content with his personality. And yes, he is still eating the foods that he likes.