One of the classic and addictive arcade games you can play is pinball. It's a simple game where you launch a ball and try to get a high score as it hits various objects on the machine. You won't have any control over how the ball will go as it will depend on momentum and how the ball bumps the objects. But the machine will have a flipper at the bottom that you can control to prevent the ball from falling on the gap and ending the run.
Though it's a simple game, it's very fun and addictive to play. You'll find yourself playing pinball for hours, trying to beat your previous high score. This is why there are many different pinball games available and in this blog post, we'll look at the 10 best ones you can play.
Williams Pinball
One of the best pinball games you can play right now is Williams Pinball. It's a 3D pinball game that provides more immersive and interactive gameplay. It's like having your pinball machine on your device. It features many types of pinball tables for you to play and challenges to complete. You can also customize your pinball table with new balls, better machine parts, and so on. It's a great and awesome pinball game that you'll surely love playing.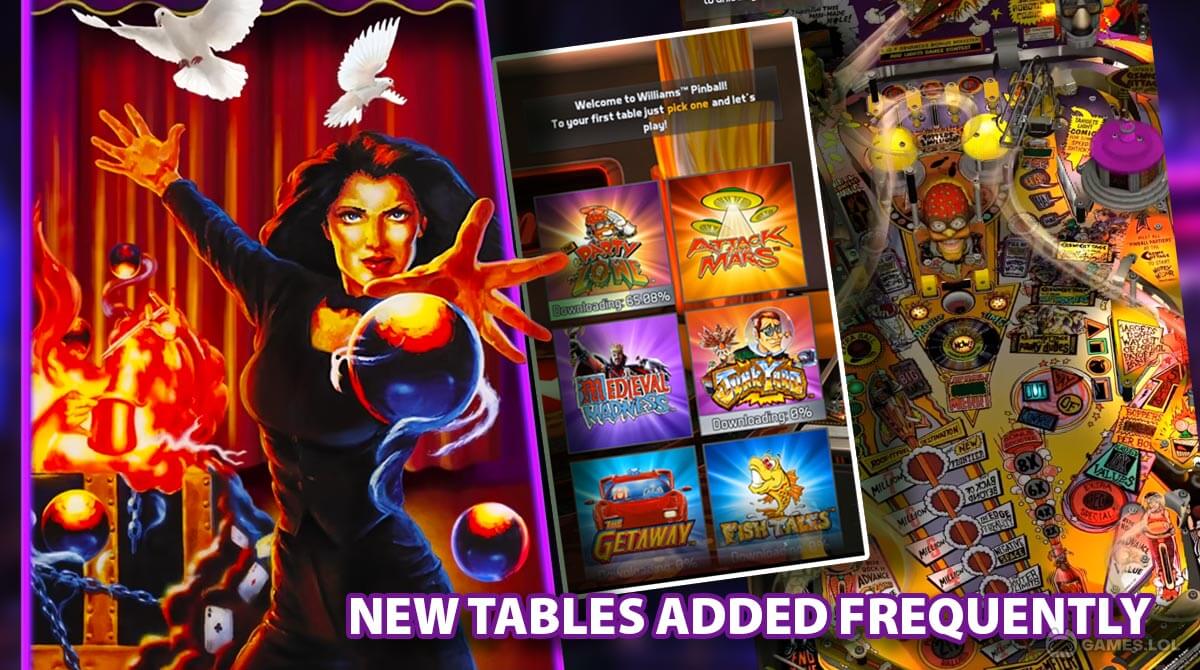 PunBall
Another great pinball game you can play is PunBall. It's more of a puzzle game than an arcade game, and it also comes with its storyline. It has a similar gameplay to pinball wherein you have to launch a ball. But instead of hitting objects and getting high scores, your balls will be hitting and destroying monsters. You'll have to destroy various monsters to complete one level and move on to the next. This is part of your quest as a mage, you have to get rid of the dark forces in the land.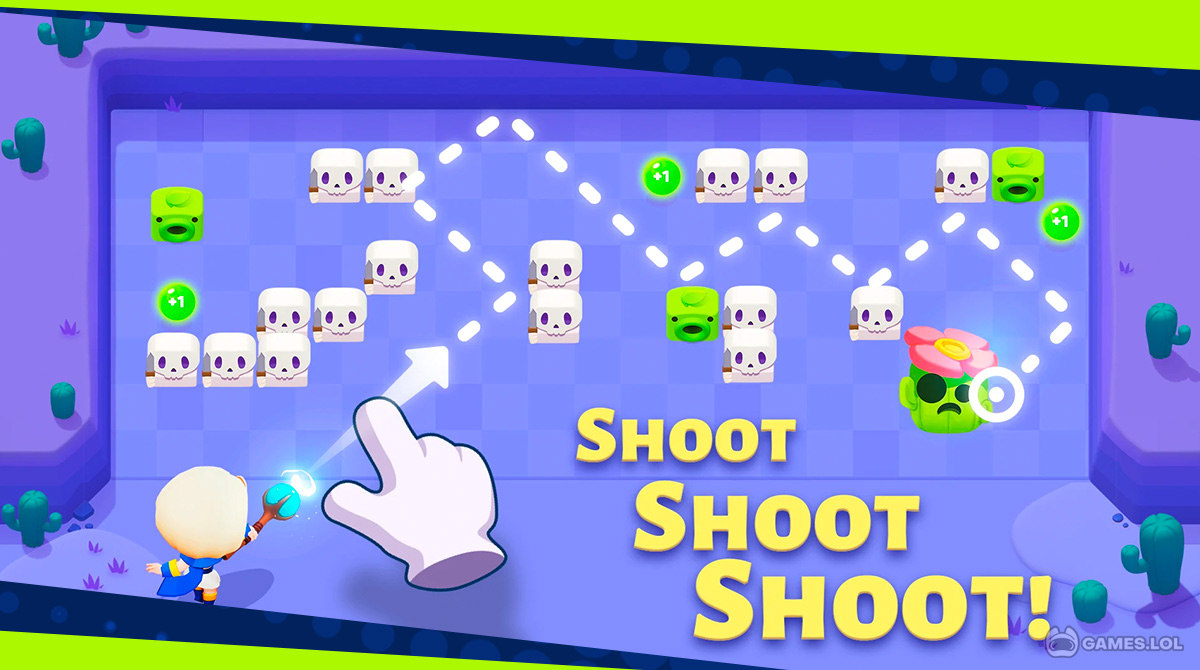 Pinball Pro
If you prefer a no-frills pinball game, then check out Pinball Pro. It's a game that will let you play the classic pinball game without any add-ons or features. Just the classic, simple, and fun pinball game where your goal is just to reach the highest score you can and then try to beat it later on. The only feature or add-on here is that you can change your pinball table. There are different types of tables available for you to play.

Pinball King
Another no-frills pinball game you can play is Pinball King. It provides you with the typical pinball game where you try to get as much score as you can whenever you play. The game features more realistic visuals and sound effects, as well as multiplayer gameplay. That's right, there's a multiplayer game, which makes this pinball machine more competitive to play than others on this list. There's even a spectator mode if you just want the game's AI to play.

Space Pinball: Classic Game
One of the reasons why pinball games are popular is because of the free version that usually comes with Windows computers. If you miss playing that pinball game, then Space Pinball: Classic Game is the one you should play. It's the classic pinball that usually comes with Windows PC, but this time, it's an app, which allows you to play it anywhere not just on a Windows PC. It provides the fun and typical gameplay of space pinball, complete with sounds. There are also missions and objectives for you to complete.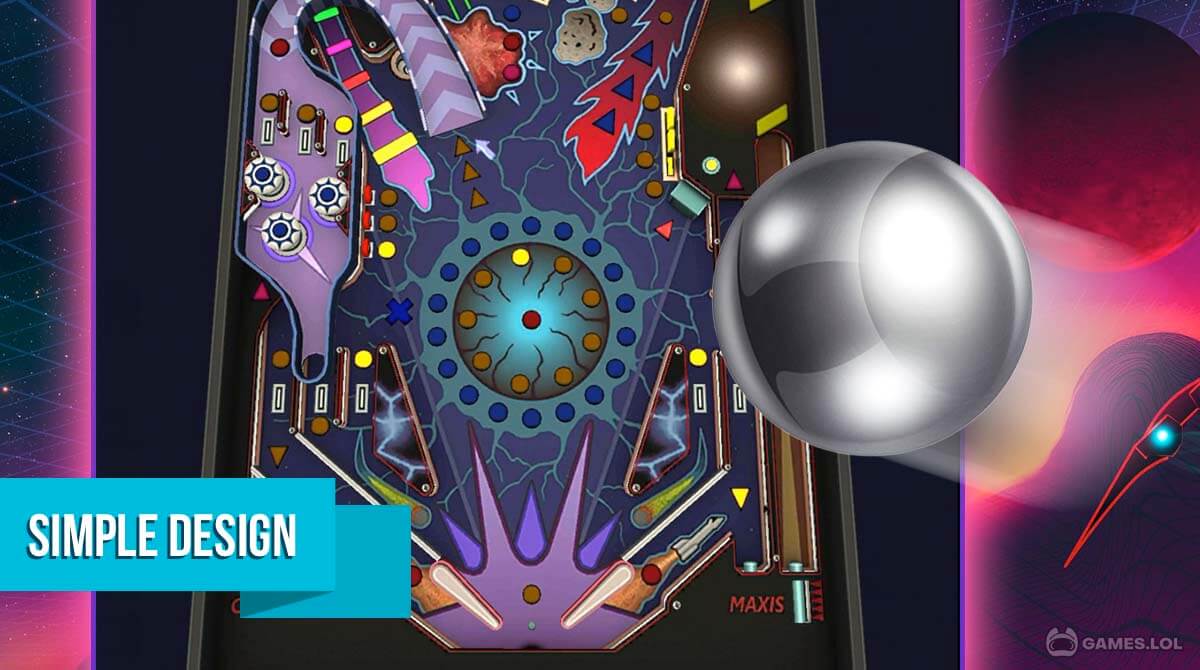 Pinball Flipper Classic Arcade
For more fun pinball game action, check out Pinball Flipper Classic Arcade. It lets you play classic pinball and more. What you'll enjoy with this are the different pinball tables you can use. Each one is unique and provides added elements to your gameplay, depending on the table. There are some casino elements if you play pinball on the casino table. You can also try to play on the Christmas-themed table to experience the Christmas elements. These added features make this a fun and more exciting pinball game.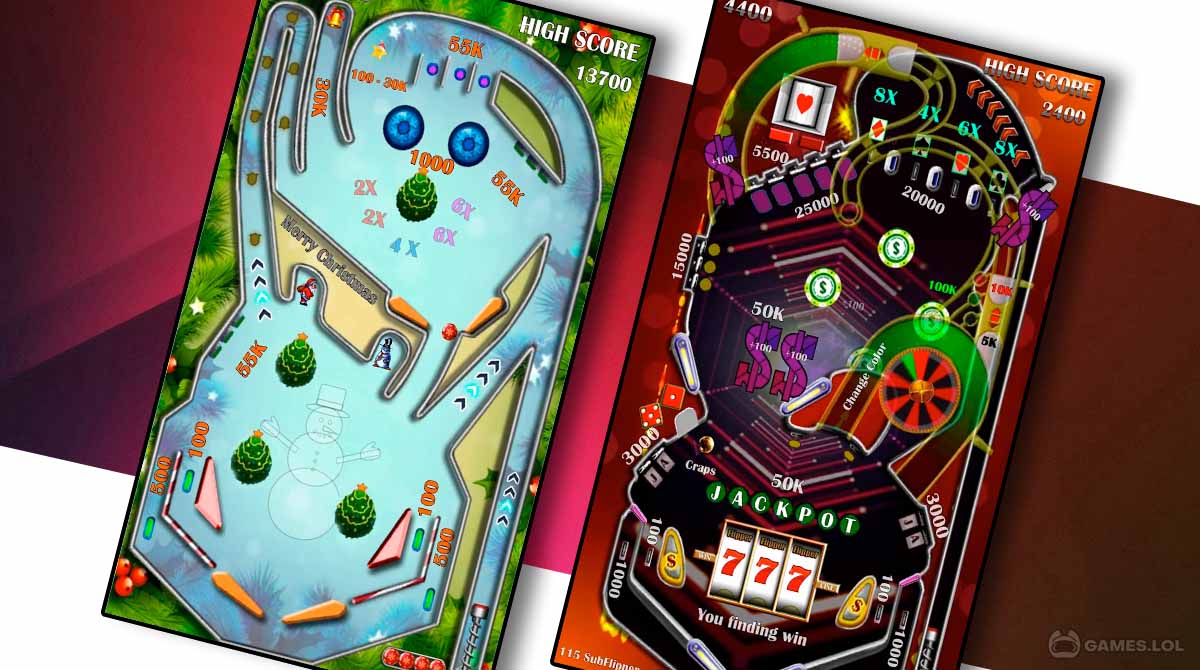 Pinball Deluxe: Reloaded
Let the different pinball tables allow you to immerse in different environments when you play Pinball Deluxe: Reloaded. It's where you can play the classic pinball game on a different and immersive pinball table. These pinball tables provide a different environment that you can surely enjoy whenever you play. There's also a ranking list of the highest score in the game for each table. This will make it easy for you to keep tabs on your progress. What's great is that you can put your name, and you can challenge your friends and see who will have the highest score.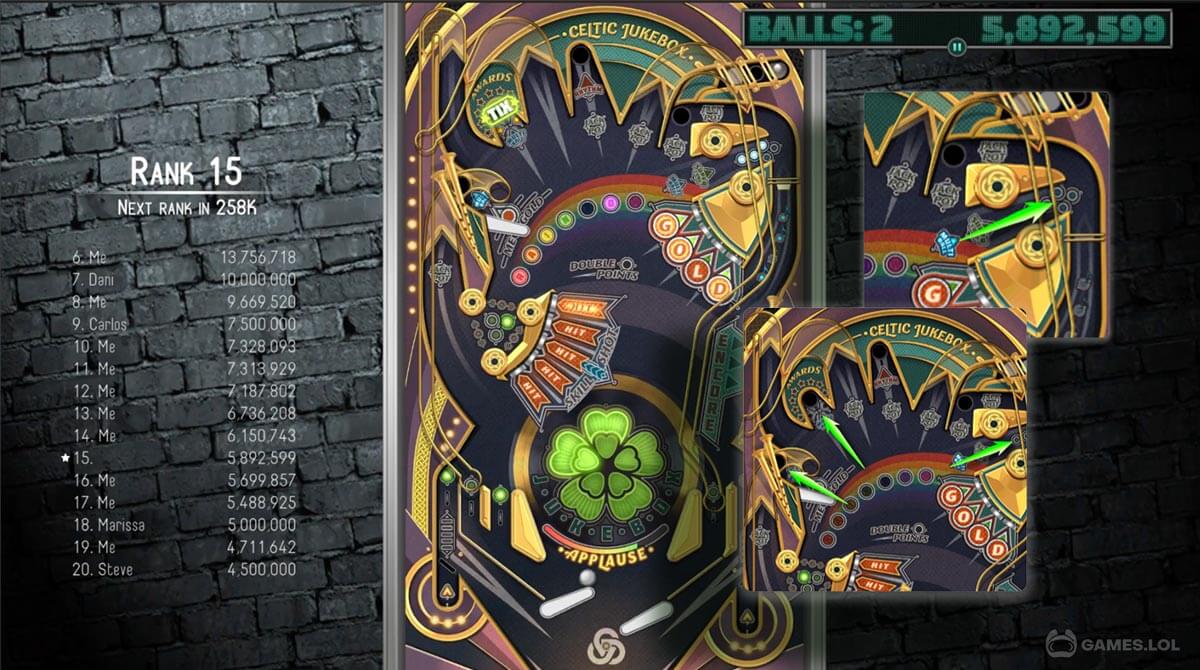 Aliens Vs. Pinball
A more sci-fi-themed pinball game is Aliens Vs. Pinball. It's an action-adventure game that brings the ALIEN franchise to the pinball machines. What's interesting is that you won't just play pinball and get high scores. You'll also get to play the franchise's stories through the pinball gameplay and the different tables you'll play on. It's a great and fun feature added to the game. It makes playing pinball more exciting and engaging.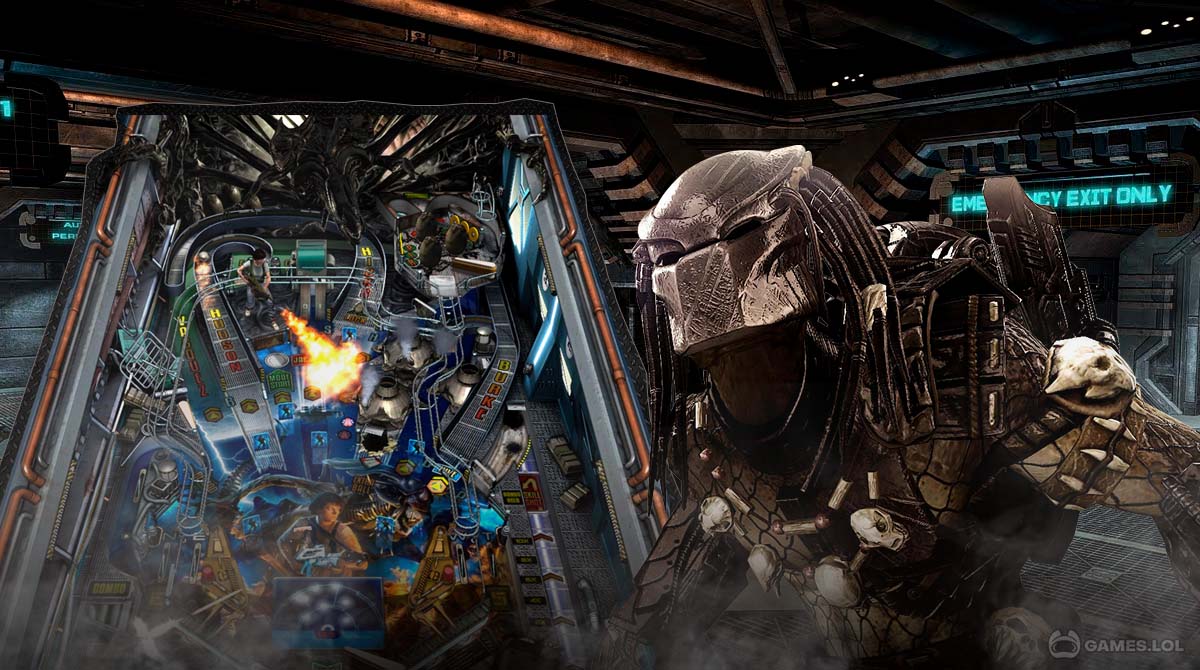 Neon Pinball: Relaxing
If you're looking for a simple pinball table without confusing and distracting images, colors, and decorations, check out Neon Pinball: Relaxing. It's a pinball game that offers a simple table with only neon colors as the only decoration. What's more, the colors are applied as an outline on the objects and other things as part of the game. This provides for a cleaner table, allowing you to focus on the match at hand.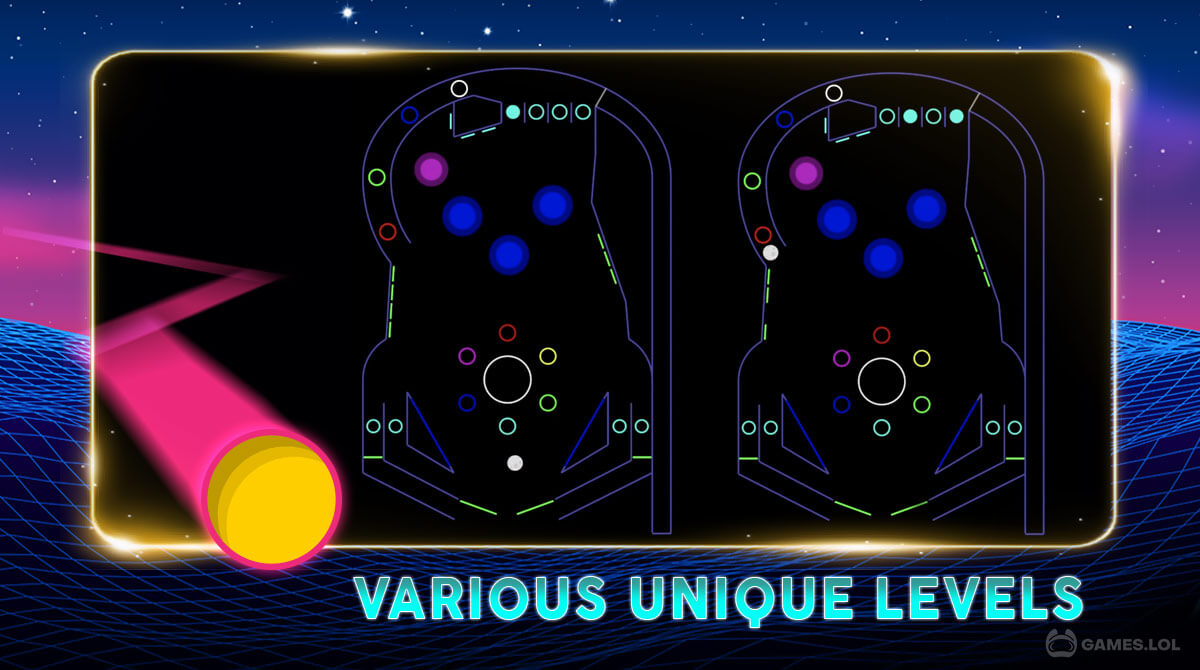 Vector Pinball
Last, and certainly not least, is Vector Pinball. It's another simple pinball game where it removes the clutter, noise, and maze that's usually found on pinball tables. You'll play on a simple table using neon colors as its décor, making it easier for you to focus and concentrate while playing. You'll have an easier time spotting the pinball as it travels around the table and hit obstacles. In this game, reacting and preventing the ball from falling into the gap is also easy to do.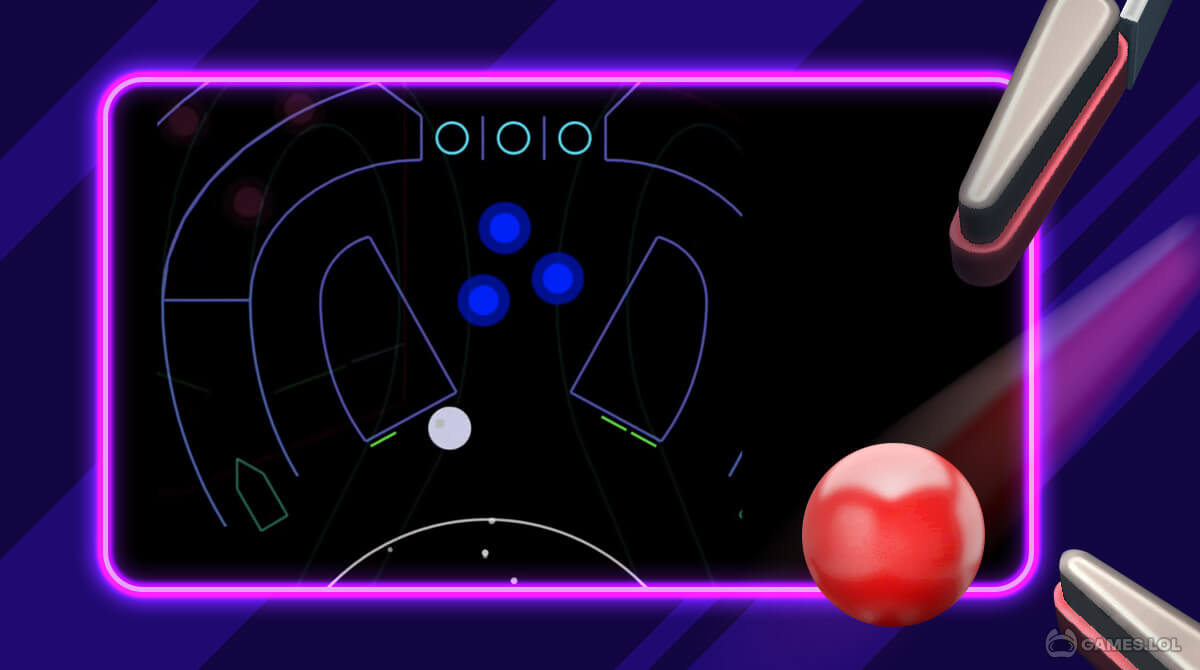 More Fun Pinball Games To Choose From
Pinball game is such a popular game that many more similar games are available to play. But the best and most fun ones you can play are the ones listed here. You can use them as a good starting point in playing great and fun pinball games. For more game updates, lists, and reviews, be sure to stay tuned only here on Games.lol!