The Halloween Season has just started, and it's the perfect time of the year to experience horror! Thankfully, there are hundreds of scary or horror-themed video games you can play right now on your PC for free by downloading them here. You will find tons of scary games to play with friends. Aside from that, these are free multiplayer horror games that you don't need to purchase to enjoy! So if you're searching for the right type of multiplayer horror games online, look no further on this post.
Are you ready to encounter horror, terror, suspense, and psychological horror in one? Do you want to play an interesting game that will keep you on your toes? Don't worry because we got the perfect Halloween scary multiplayer games you can download and play instantly. Beware! Because you will be experiencing nothing but heart-stopping moments while you play. So check out the list of horror games to play with friends below and enjoy.
DISTRAINT
The first game you should check out is DISTRAINT, a 2D psychological horror game developed by Jesse Makkonen. It has a very compelling and immersive storyline, which will get you hooked immediately. In this game, you will play the role of Price, who seizes properties from people in his desire to get into a well-known company. But after taking a property, he realizes what he has done and experiences sorrow, regret, and horror. Remember that you'll be playing the game alone, so there are no friends to guide you.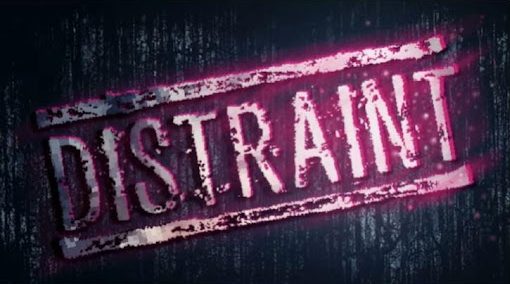 Death Park 2: Scary Clown Survival Horror Game
Another horror game that's also a survival game at the same time is Death Park 2. It's a scary action and adventure puzzle game developed by Euphoria Horror Games. In this game, you will find various monsters and a terrifying evil clown! You'll play Charlie, the leading player in the previous game who killed the evil clown and survived the nightmare. But the evil clown's brother is taking his revenge and taking Charlie's sister! So it's up to Charlie to venture into the dream world again to try and save his sister.
In Death Park 2, there are eight different locations you need to explore. There are also two difficulty levels while solving fun and unique puzzles. And the best part is there are eight different endings based on your actions in the game. So play Death Park 2 now to know what your ending is.
Specimen Zero – Multiplayer horror
Another of the best multiplayer horror games you need to play is Specimen Zero, developed by Café Studio. Suppose you're a fan of dilapidated, haunted, and abandoned hospital games. In that case, it's the perfect horror game you need to experience with one of your friends. You'll be exploring spooky hospital rooms, creepy laboratories, and numerous secret areas while escaping the clutches of its vile resident.
It's jam-packed with realistic survival horror gameplay with tons of mind-bending puzzles, jump scares, and dimly lit rooms! So are you and your friend ready to play as one of the kidnapped victims and end up in the spooky abandoned hospital? Your goal is to flee the building and make sure you survive by scavenging for items that will help you escape.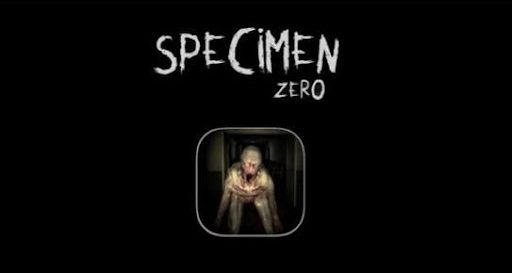 100 Doors Horror
Trapped in a haunted mansion, you need to unlock every door in 100 Doors Horror to escape. Your mission is to solve the puzzle, find the right keys, and develop ways to break down the doors in this unique puzzle game. But you'll need to watch out for the lost souls that will unexpectedly come your way as you try to find your freedom!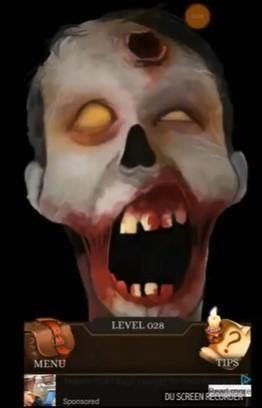 Horror Show Scary Online Survival Game
Horror Show is a unique horror game where you can play either the hunted or the one who hunts. So you can either flee from predators and fight for your freedom or become a scary maniac and hunt down your victims. It's like you're in a thriller movie, so you better get yourself ready for a round of terror! Are you prepared to step in the shoes of the maniac or become one of the survivors trying to get your freedom back? You decide!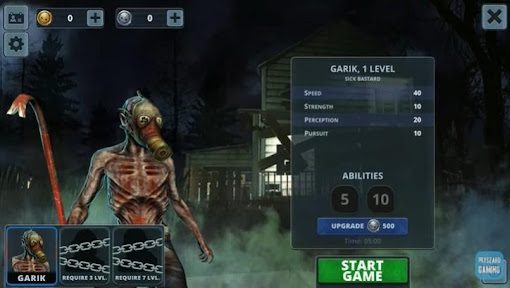 Ice Scream 3: Horror Neighborhood
Rod is the neighborhood ice cream man, but he's unlike the friendly ice cream man you see in movies. That's because he liked kidnapping kids, and one of them is your friend Mike! So sneak inside his ice cream truck, know where his hideout is, and attempt to rescue your childhood friend from the evil clutches of Rod!

Identity V
Suppose you grew up watching Tim Burton's scary movies. In that case, you'll fall in love with the grotesque and suspense-filled storyline of Identity V developed by NetEase. Here, you can play as one of the survivors or the hunter. You will find tons of creatures and characters inspired by iconic horror characters and mythology. So choose your role from 28 survivors and 17 hunters, and let the games begin!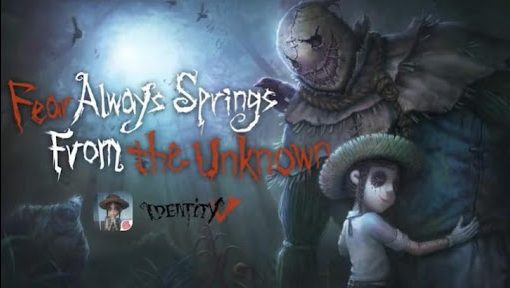 Final Thoughts
These are only some of the horror games that you can play with friends on your desktop screens. Either way, if you're absolutely looking for some thrilling experience to try this Halloween, then, these are all good games to check out. Share these game ideas with your playmates and colleagues now!