If you are looking for a perfect game app for your kids, consider adding Toca Life World Game to your list. Published by Toca Boca, this game enables children to play with their imagination. In this puzzle game, players can create their characters and create a world from their aspirations.
In Toca Life World, you will experience all Toca Life apps in one place. It's a freemium game, and you can play in eight various in-game settings, such as a shopping mall and hairdresser. Additionally, you can interact with 39 adorable characters. On the other hand, if you want to upgrade to more locations, characters, and pets, you can buy them through bundles on in-app purchases. However, you can still avail rare items by receiving in-game gifts for free every week.
About Toca Life World App
In this game, you can do whatever you want, and you will have the freedom to do your dream world. It is a perfect game for kids as they can maximize their imagination while interacting with their friends at the same time. Generally, there are no exact rules or allotted game patterns. The entire game is specifically designed for kids, meaning there will be no bloody scenes and violence.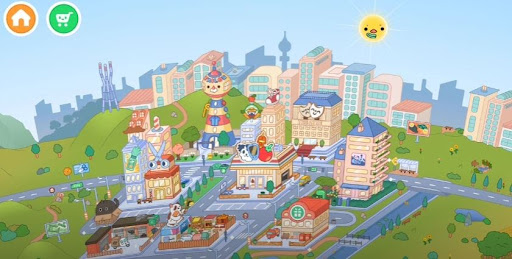 Renowned for being a safe game app for kids, children can explore many locations, meaning there is no reason to get bored. As you progress, they will realize how amazing having your world is present. It is where everything is perfectly done, from the details, characters to the time you finish the job and make your world a better place. You can stick to a single world forever and create your character as well. What is more exciting about Tocal Life World is that it is continuously expanding, meaning you will meet new characters and new areas to explore.
Build Your World
As you enter the Toca Life World, there are many ways you can enjoy the game. Are you fond of hanging out with friends? Do you wish to be a hairdresser? Or, you want to skate park and do nothing? In this game app, you will create your world and stories, anything that is possible.  At first, you will have a chance to explore 8 locations and 39 characters in Bop City.
It is a lively city where you can see the locations you might want to explore. It can be in the shopping mall, food court or even at your place. Suppose you are already familiar with Toca Life's series, such as Vacation, City, and Office. In that case, you are good to go in this game. From there, you can mix and match locations and characters and come up with an exciting story.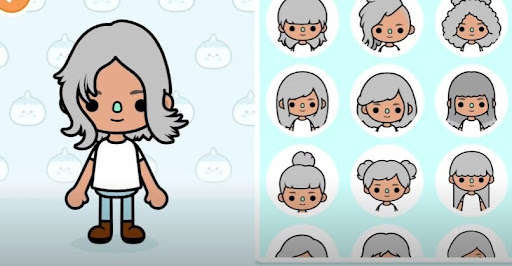 8 Locations in Toca Life World
As mentioned, there are eight accessible locations in Toca Life World, and each world depicts a different excitement and perspective. At each level, you will interact with characters and crumpets. These crumpets are tiny endearing creatures that appear in the game, and they can be seen beneath the manhole covers and in trees.
So, here are the locations you can explore in Toca Life World.
Post Office
Here, you will encounter the crumpet named Snippet. Every week, you need to check this location and get exciting gifts.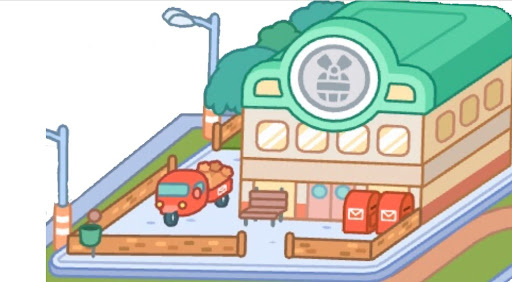 Food Court
In this location, you can encounter seven food trucks that sell various types of food. Food trucks are the Silly Buns, Curry, Fish and Chips, Sushi, Noodles, Pizza Place and Candy Shop. Like the post office, there are also crumpets in some food trucks.

Hair Salon
In this place, it features many activities mainly about hair which consists of hairstyling and dyeing. From here, you can express your creativity by trying different dye bottles that give fun and insane colors.

Loft Apartment
It is the game's base, and like a typical apartment, there is a kitchen, living room, bathroom, and balcony. There are also unique items, so you better check them out.

Departure Store
This location has five sections, pets, food, home, toys, and electronics. From here, you can shop for different stuff that you need in creating your world.

Theatre
It is a location in Toca Life World where you can watch a movie while eating popcorn, of course.

Tailor
It is a location where you sew clothes, hats and get sunglasses. There are three characters here and one crumpet located behind the stack of clothes.

Storage
In this location, you will eventually find out various secrets.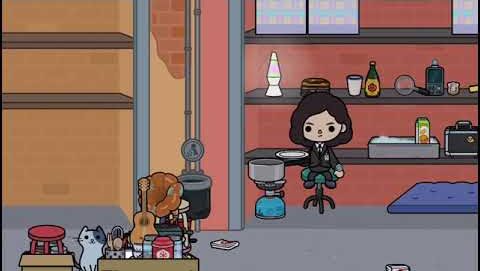 Final Thoughts
The Toca Life World game is an excellent game for kids. Though many parents are getting worried, there are some instances that players need to pay real money to upgrade items and progress faster. Hence, not all freemium games are wrong as long as parents will guide their children about their limits and enjoy the perks of playing. Regardless of the age and genre, there will always be various experiences and something to love in playing free-to-play games like Toca Life World.
Kudos to Toca Boca for focusing on the importance of exploring the imagination and knowing more about the world. Aside from empowering kids to be playful, the developer aims for children and even adults to be more creative and express themselves on what they want to be. As for the record, Toca Boca apps have already reached more than 200 million downloads from 215 countries.
With these numbers, many kids and adults worldwide already experience this game's safe, fun, and indefinite perspective. So, are you sure that you want to miss the fun of the Toca Life World app? Well, it's not yet late to give it a try. Download this exciting puzzle game on your PC for free!