Toca Life World is the perfect game for kids and kids at heart who miss letting their imagination run wild. Before the internet, social media, and other forms of entertainment right now, most kids would just play with toys. Also, they would use their imagination to tell stories or perform actions using their still toys. This educational game by Toca Boca is a fun way to become creative and make your own reality.
In this game, it's like you are playing with a giant dollhouse, as all the characters here won't do anything. You can control them, as well as most items and pets that you see in the game. Also, you can make characters hold items, change clothes, and even style their hair. There are even food items that they will eat. What's great about Toca Life World is that it's like a culmination of the other Toca Boca games. You can play Toca Office, Toca Hospital, Toca Kitchen, and more in this game.
All of these buildings can be found in Toca Life World, so you will have access to all of them. Basically, your creativity and imagination will be the ones to set the limit on what you can do in this game. Aside from providing a digital dollhouse, Toca Life World includes secrets in the games. In this article, we'll discuss many of the secrets that you will likely find in this educational game.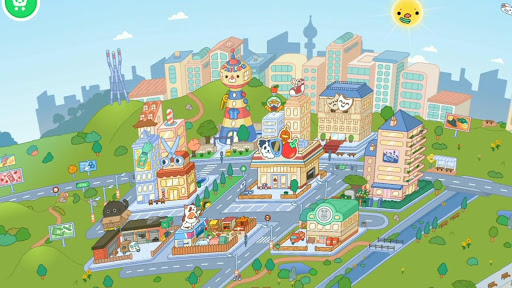 The Sloth Outfit
One of the secrets that you can find in Toca Life World is a cool-looking sloth outfit. The outfit can be found at the storage center of Bop City. Once there, just go left until you reach an area where you can see the "No Sloth" poster. Click that poster to reveal the sloth outfit, which is hidden in secret storage behind the poster.
Toca Life World Nari's Pet Croquet
Another secret thing that you can find in the storage center of Bop City is Nari's pet named Croquet, It is an adorable cloud-like creature in the game. Once in the storage center, you will instantly see a trail of food crumbs leading to a storage door.
Then, follow the crumbs to the door and open it. Once the door is open, just remove some items to reveal the area where you will place the food bowl. It is an area that is surrounded by food stains. It's not a hard area to miss, as the floor has the markings of the food bowl. After placing it there, Croquet will instantly appear.
Secret Crumpets
Another thing that you will do all throughout Toca World Life is crumpets. It is a collection of cute and small creatures that are prevalent in the Toca Boca games. Many of the crumpets are easy to spot but others will require certain items before they appear. One of the easier ones to find is located in the storage center, underneath the manhole cover. Lifting it up will reveal a cute crumpet.
However, there are crumpets that are quite hard to find in the game. To unlock these crumpets, you will need the characters Zeke, Nari, Rita, and Leon. Also, these characters would need to hold items together at the storage center to reveal the secret crumpets. Below are ways to get them:
Sloth Crumpet – it requires Zeke holding cabbage in his right hand and a disco lamp in his left hand.
Nimbus Crumpet – Zeke will need to hold potato chips on his right hand and a golden console controller on his left hand.
Midge Crumpet – For this crumpet, Nari must be present and she needs to hold a cheese pizza on her left hand a rose on her right hand.
Poop Crumpet – This crumpet is unlocked when Nari holds a golden poop decoration on her left hand and a roll of tissue paper on her right hand.
Octobox Crumpet – Rita is the character needed her and she will need to hold an octopus decoration on her right hand and a soccer ball on her left hand.
Paulina Crumpet – For the Paulina Crumpet, Rita would need a camera on her right hand and binoculars on her left hand.
Nora Crumpet – The Nora Crumpet will require Leon to hold a green gemstone on his right hand and a pink pillow on his left hand.
Pasta Crumpet – This crumpet needs Leon to hold sunglasses on his left hand and a yellow cellphone on his right hand.
Crumpet Crumpet – To unlock this crumpet, you will need to place all the crumpets above on a large yellow container. The Crumpet
Crumpet will suddenly appear along with an apartment suitcase and a car with a trailer attached to it.
Tailor Crumpet – This crumpet requires Leon to glue on his right hand and a cup of markers on his left hand.
Salon Crumpet – For this crumpet, Leon would need to hold a hairdryer on his left hand and scissors on his right hand.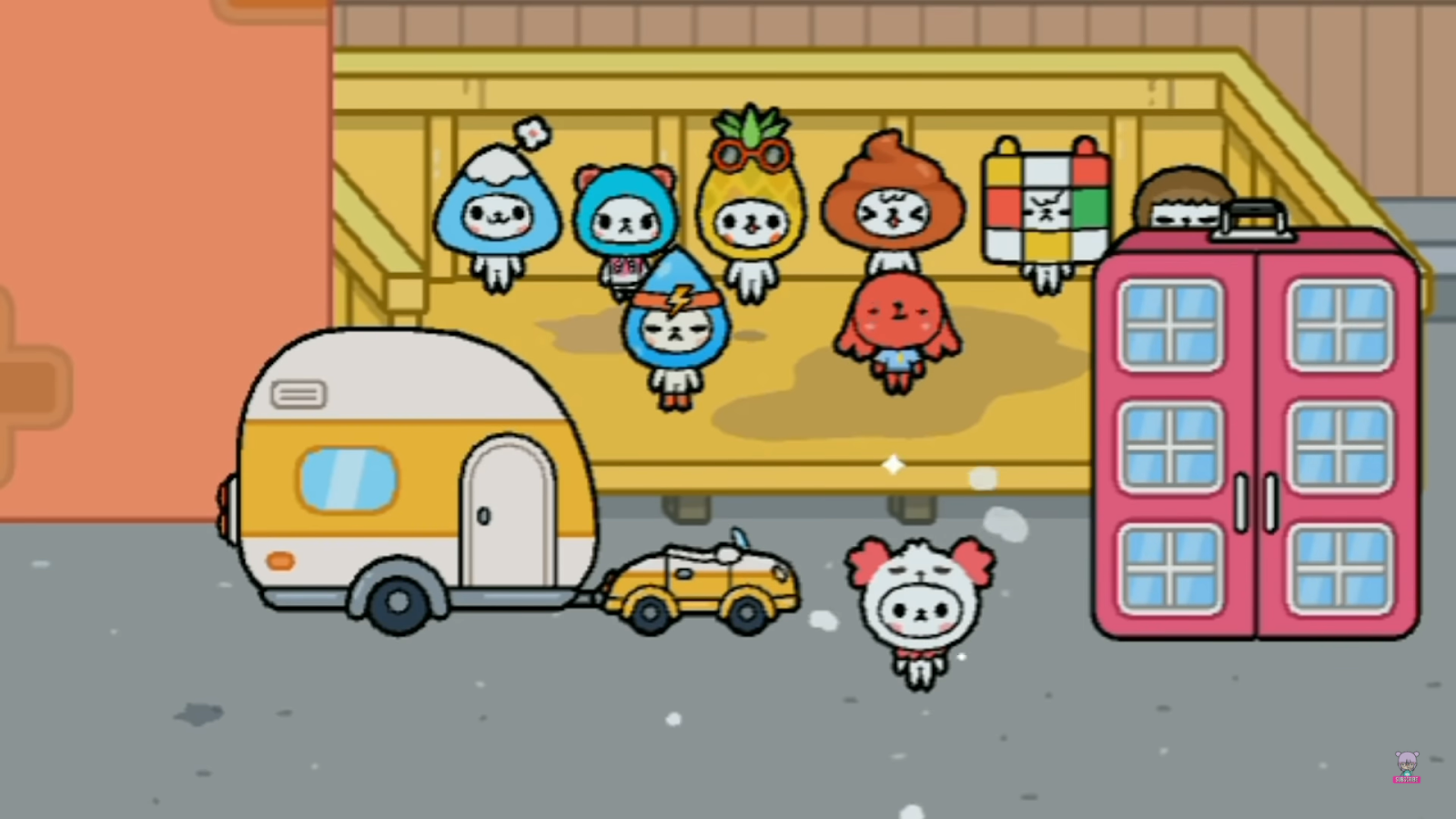 Toca Life World Mall Secrets
The Toca Life World Mall also has many secrets that you can unlock. The Mall can be built by acquiring it first at the game's shop. Once you have access to it, you can freely explore the place and unveil secrets. Make sure to follow this guide to know the secrets hidden in the game!
First Floor
The first floor of the mall already has many secrets. Go to the far right until you see the pots. Then, at the top there's a closed cabinet door, open it to reveal the different flowers that are available. Next, go to the ATM located near the flower shop. Below are 3 emojis and you must remember them as they are a code to unlock another secret.
Next, go to the photobooth phone and input the 3 emojis you saw under the ATM machine. This will reveal a secret compartment once you've done it. Then, remove the flame gun to see a 3-digit code (218), that you should also remember.
Second Floor
Go to the optician's office and look for the eye chart. Then, tap the poster to reveal a slot and place the red key card there. Doing this will open a secret room with a safe in it. To open the safe you will need to input a 3-digit code. Input the 3-digit code you saw on the secret compartment on the first floor. Once done, the safe will open and you will see a golden gem and stacks of money.
Third Floor
Go to the outdoor garden and look for a dark grey and white bird that's sitting on a nest. Remove the bird to reveal items that it is keeping in the nest. Then, get the red key card as you will need it to reveal the secret of the second floor.
Toca Life Takeaway
There are more secrets that you can set in Toca Life World. Looking for them and being able to unlock them is one of the most fun things about this game. For now, the ones mentioned above are the secrets you can unlock. You can choose to explore the game more and see if you can find other secrets that the game has to offer. Have fun!