If you are looking for strange and bizarre games that will surely captivate your attention, well, the genre you are looking for is weird games. These games are also known for depicting a sense of humor in their gameplay.
Unlike the usual games, weird online games sometimes incorporate supernatural narratives and funny gameplay that you won't experience in a typical game. So, if you are looking for the best weird games to play today, we've compiled a list of the best weird games you must not miss.
Top 5 Weird Games Worth Playing
Here are the 5 weirdest games that can give you immeasurable fun and humor.
1. Super Fowlst
Landing on the first spot of our list of weird games is the Super Fowlst. Published by Thomas K Young, this arcade game allows you to take the role of a mighty chicken ready to smash and kill demons trying to dominate the world.
In this game, you need to smash monsters, dodge bullets, prevent being killed, and at the same time loot for items throughout the game. To beat the monsters and powerful bosses successfully, you need to utilize gadgets and gizmos like powerful egg bombs and rockets.
Can you imagine a chicken saving the world? Well, it's possible in Super Fowlst.
2. Mad Dex
Next to our list of weird games is the Mad Dex. Developed by Game Guild, Mad Dex is an arcade game that revolves around taking on various obstacles to save the love of his life, Miss Dex.
To save Miss Dex from the evil monster, you need to avoid and beat potent bosses. Also, you need to prevent yourself from being trapped in the pitfalls, or else you can't save Miss Dex. Sad to say, there are no power-ups or weapons available in this game; all you have is your parkour abilities.
Can you imagine saving someone by merely just using parkour skills? Well, check this game out!
3. Ramboat – Offline Shooting Action Game
Securing the third spot of the best weird games is the Ramboat. An arcade game created by Viva Games Studios. If you are familiar with the famous role of Sylvester Stallone Rambo, you will surely get what this Ramboat is all about.
In this game, you will take the shoes of a first-class soldier named Mambo. Your main goal here is to defeat opponents, collect items, and complete the level without tearing down the boat. To beat your enemies, you can use powerful in-game weapons. What is more amazing about this game is that you can play it offline and indulge in various levels and mini-games.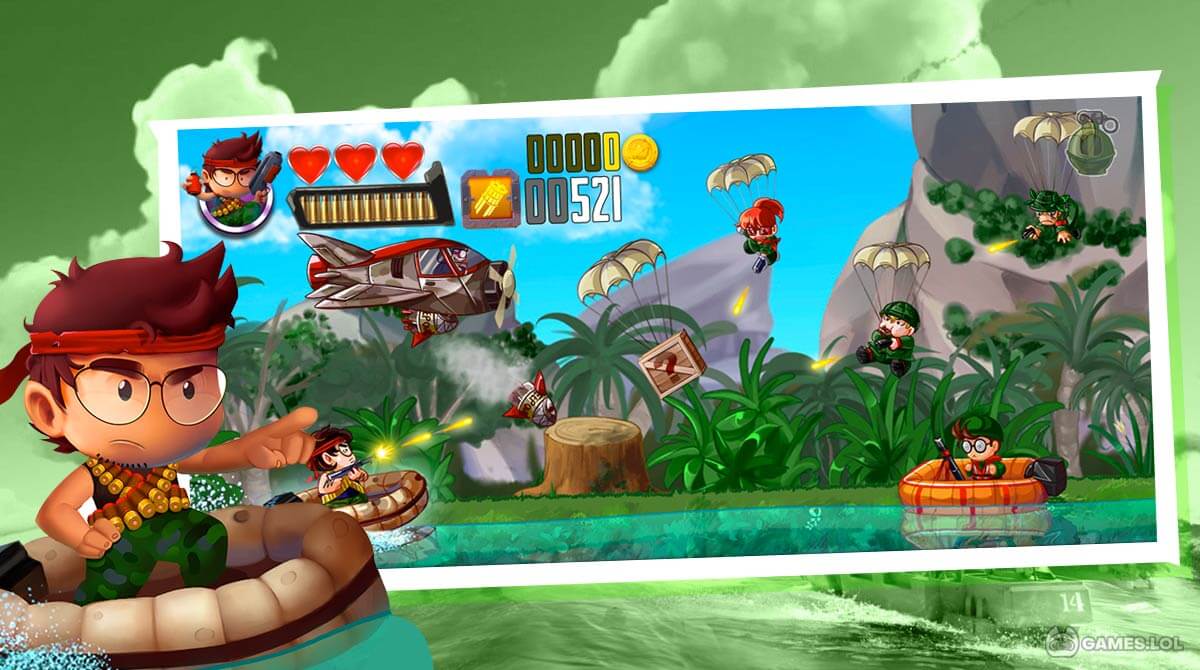 4. Nyan Cat: Lost in Space
Getting the second to the last spot on the list is the Nyan Cat: Lost in Space. Published by Tom Games, it is another arcade game that revolves around the fun adventures of Nyan Cat. There are no such stories to follow; all you have to do is have fun.
In this game, you are tasked to collect various foods and items from different floors while avoiding obstacles and enemies along your way. What is more exciting about this game is the unlockable feature where you need to earn different Nyan animals and skins. Once you get one of them, you will surely find time to collect all of them.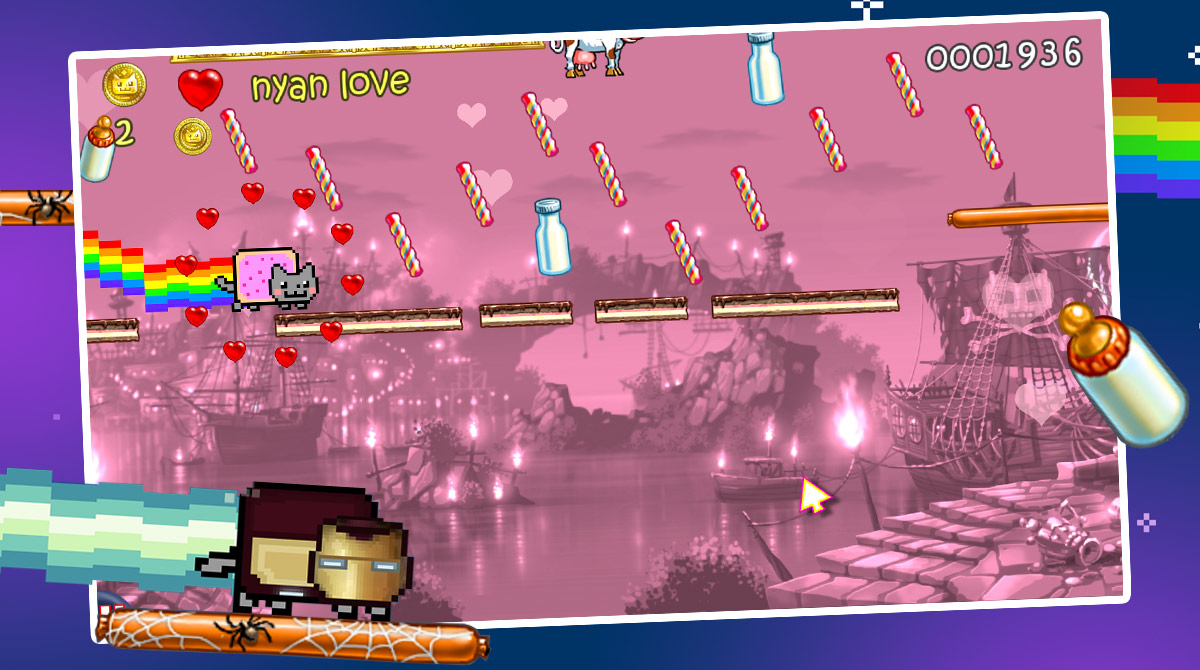 5. My Friend Pedro: Ripe For Revenge
Last but not least, the weird game you need to check out is My Friend Pedro. In this action-shooting game developed by DevolverDigital, you will take the role of Pedro, who is seeking revenge and aims to take his family back.
To reach your goal, you need to surpass 37 hilarious levels of suspense shooting and experience. To overcome such levels and serve the revenge, you need to run, climb, and jump. Also, you need to do endless shooting against them. Make sure to not let the enemies win, so you need to be quick, or else you will be dead.
What is more amazing about this game is the physics-based slow movement of the character as he jumps or fires a gun against the opponent. If you are looking for excellent graphics, you must not miss playing this game.
So, that's it! Are you ready to play these fun-filled weird games now? If you are looking for a game that can kill your boredom or want to have fun for a few minutes, then playing these weird games will surely fit you.
With the extraordinary and supernatural gameplay, you will greatly enjoy every detail of the game. Therefore, if you are checking out games that will twist your gray matter and, at the same time, will give you a lot of fun, this sub-genre is suitable for you.
For more hilarious, weird games, check out our free games here on Games.lol!