Story-based games are those that allow you to make your own choice, and the game lays out a whole new storyline for you. These are called story-based games, and you get to follow different genres of these games, such as suspense, thriller, love story, and many more. These are some of the most immersive and interactive types of games that you can enjoy. Even though they're simple, all you need are games with good stories to enjoy. So if you want to enjoy a whole new adventure, read on to know some of the best story games to enjoy.
We have made a simple list of fun and intriguing story-driven games that you might want to check out. Of course, all of these are available on PC for you to play. So if you want to savor the beautiful tales of these games, make sure to check out the games below to know which of them are good story-based games you can enjoy at home.
The Best Good Story-Based Games Below
If you want something exciting and filled with adventure, then story-based games are the best for you to explore. Luckily for you, there are virtually dozens that you can experience and enjoy. And if you want to know which of them are the best, read on below to find out! Who knows? You might get the hang of these fun story games, and you'll want to play them on a bigger screen. All of the excellent story-based games that we will mention are available for you to download.
Tears of Themis
Tears of Themis is one of the most intriguing of the bunch because it has the immersive properties of a love story with the interactive mechanics of a detective game. Developed and published by miHoYo in 2021, you now have the chance to jump into a world filled with mystery and adventure. Your goal is to recover precious memories, uncover the truth, and create precious ones for yourself.
It all takes place in the mythical city of Stellis. Plagued by a wave of mental illness, the city became violent and volatile. Players are taking the role of an excellent detective who will solve the mystery shrouding the outbreak. At the same time, players will meet memorable characters that will help solve the city's problem. With its incredible graphics and visually appealing illustrations, it's genuinely one of the games with the best storylines.
Dead City – Choose Your Story
Get ready to make a decision, one that will change another life forever. With your wits and guts, make sure to help Sam escape the evacuated area. You can help him travel and save himself through text while he's' surrounded by the living dead. Remember, one reply can change how the storyline goes. So be careful, or you'll be putting another soul in danger. But the whole point is that Sam relies on you, so trust your gut and see for yourself how it all goes in Dead City – Choose Your Story Interactive Choice.
Do you want to put another life in danger? If not, choose the best answer in this story game. Two things might happen though, he experiences a severe consequence, or you get to save him. Whatever you choose will be the basis of the ending of the story. It's one of the most realistic story-based games out there!
Pechka – Visual Novel
Experience a story so unique and intriguing in Pechka – Visual Novel Story Game, Adventure Game. It's about a tale set in the early 20th century, presented in a movie-like structure. The whole game is visually appealing with a unique graphical design.
You get to explore the Far Eastern part of Russia while you uncover the reason behind all the chaos. Being the fourth project of MazM, the basic elements of the game are visual novel, adventure game, and interactive storytelling. While following the exploits of Pyotr in Russia, the story revolves around a heartbreaking adventure inspired by historical events.
ANIME LOVE STORY GAMES: SHADOWTIME
Are you a big fan of love stories? Do you enjoy romance and happiness ever after? If so, you'll also love Anime Love Story Games: Shadowtime. It has all the cutest anime characters while you lead them to find true love. At the end of the game, you get to choose your prince charming while you dictate your life choices.
Overall, it revolves around a teenage love theme filled with twists and suspense. So gear up as you meet many characters that will be there as you journey through the upcoming chapters.
DETENTION
DETENTION is a story-based horror game, which is both challenging and ominous. It's a Taiwan-based atmospheric horror game set during the 1960s White Tiger period. It has intricate puzzle mechanics paired with the religious elements of Taiwanese culture.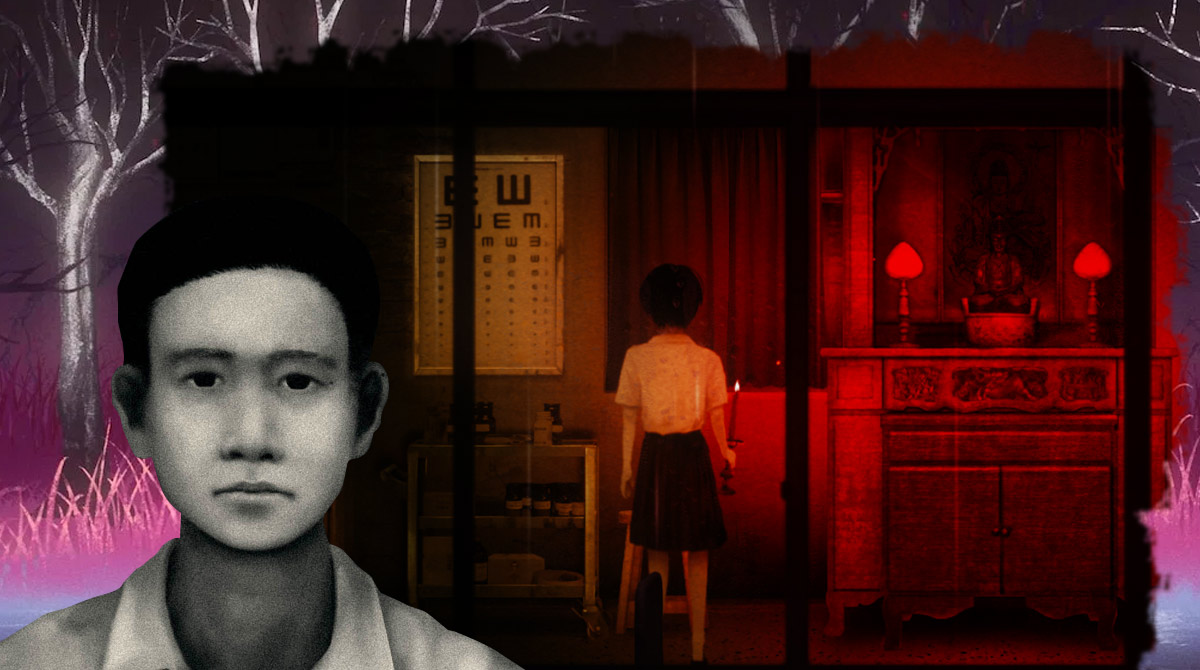 It follows the story of students named Wei and Ray, who are trapped inside the Greenwood High School. Help the students uncover the mysteries lurking within the halls of the creepy high school. From the studio Red Candle Games, you'll experience horror and bone-chilling stories in one.
Conclusion
If you're a big lover of stories, then make your own choice in these top story-driven video games now. Become the storyteller and follow how the various stories will go with your choices.