It's time to kick some soccer balls, not on an actual field but right on your PC! Understandably, your time is limited, and you can't play soccer whenever you want; that's why it's a good thing that football games are now playable right on PC. There's no need to wear your full soccer gear because you can actually play it even in your pajamas. What is more amazing about Football games for PC is that they are derived from popular football associations such as FIFA and PES. Also, the game mechanics retain, making you feel like you are playing in a real football game.
So, are you itching to kick some balls? Check the list of best football sports games you can actually play on your PC.
Top 6 Football Games PC Worth Checking Out
Here is the list of football games you must not miss playing.
1. PES 2019 PRO Evolution Soccer
Landing on the first spot of top football games is KONAMI's PES 2019 PRO Evolution Soccer. It's an awesome multiplayer football game that you can play with your friends and other players around the globe. But, if you are competitive enough, you can test out your soccer skills by battling out in local match game mode.
Are you an avid fan of legendary football players like Romario, Beckham, and Zico? Well, it's good news to you, you can choose to play these players and conquer the soccer field. You must not miss loads of features in PES 2019 PRO Evolution Soccer, such as excellent 3D graphics, more than 8000 player animations, and so much more!

2. Soccer Star 2019 World Cup Legend: Win the MLS!
Another soccer game you must not miss playing on PC is Genera Games' Soccer Star 2019 World Cup Legend: Win the MLS! Like the original game, you need to unleash your best moves, skills, and trick shots to be the star of this awesome ball game. If you are looking for a football game where you can play with famous international teams, then you must add Soccer Star 2019 to your considerations.
Do you have what it takes to be the most prominent soccer player? Do you think your skills are enough? Let's test your kicks in this game!

3. Dream League Soccer 2021
Another soccer game you should not miss playing on your PC is First Touch Games' Dream League Soccer 2021. It is like a typical soccer game where you can choose to manage your team, from the players to the soccer manager. The game isn't only about playing soccer. That's because it's the kind of game where you need to know how to manage the entire football club. The gameplay of this game is simple and easy to learn, but you still need to familiarize yourself with various components and aspects to reach your optimum goal. What is more incredible about Dream League Soccer 2021 is that you can customize your stadium and your team's appearance.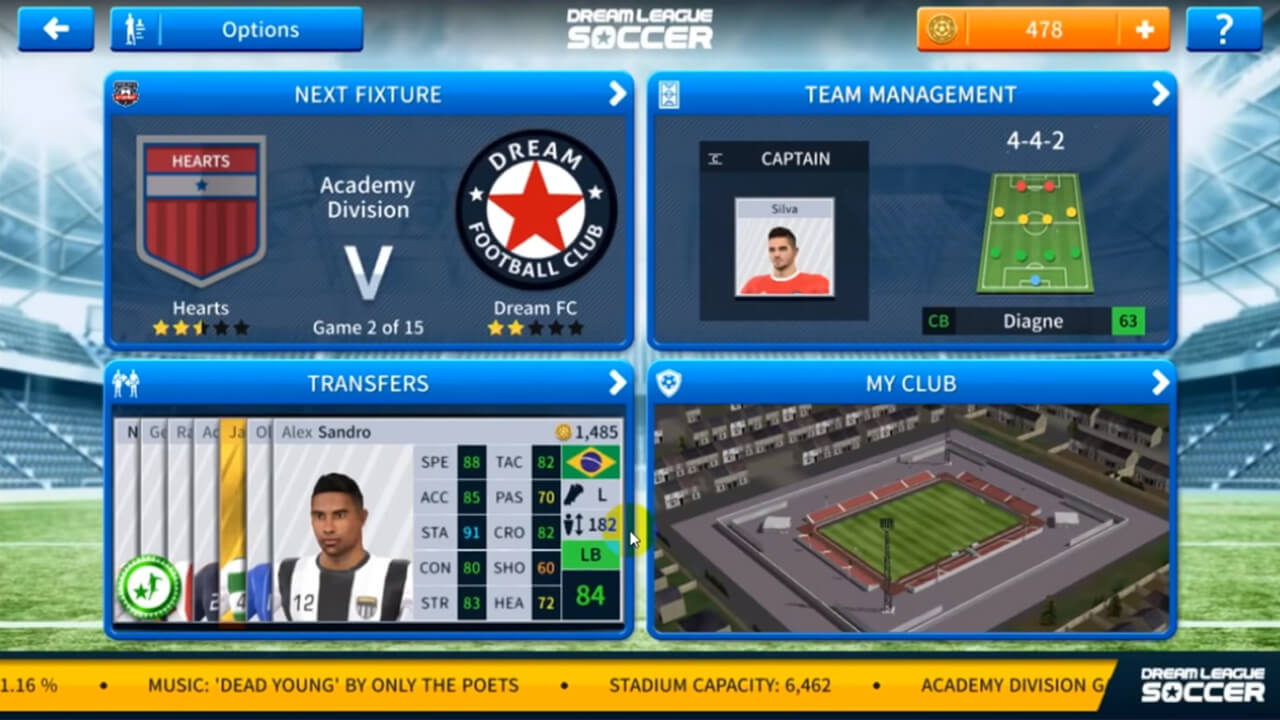 4. Winner Soccer Evolution
It's time to unveil your winning soccer moves in Winner Soccer Evolution. Published by TouchTao, this soccer game on PC offers excellent graphics as it works in 3D mode, and you can actually feel like you are in a real soccer field. There are loads of means to make your game more enjoyable in Dream League Soccer 2021. You can test out your soccer skills in different game modes like the cup, league, and friendly match modes. It is a game where you can build your own dream team with famous soccer stars like Messi, Neymar, and Cristiano Ronaldo.

5. Football Strike – Multiplayer Soccer
Landing on the second to the last spot of best football games is Miniclip's Football Strike. If you think you've got the guts to conquer the football leaderboards, then you should prove your prowess and take some winning kicks in this game. In Football Strike, you will take the role of a skillful striker who will battle against the other team's goalkeeper in a free-kick scheme or under a limited time frame mode. But, if you want to explore more the game and witness various football stadiums, you can choose to play a career mode and get a chance to play against different teams from multiple countries around the globe.

6. World Cup Penalty Shootout
Last but definitely not least is Play365's World Cup Penalty Shootout. If you are looking for a relaxing soccer game right on your PC, you should not miss World Cup. We all know that soccer is a fun game filled with some complexities, but somehow we can make the game more satisfying with Penalty Shootout! The game is not that big; unlike the comprehensive football games out there, actually, you will only spend a few MBs on your device memory, and you can play this game like what you've used to play during PS2 time. Though the game is not that comprehensive, the devs manage to make the game engaging and fun through various games modes to play.


So, that sums up our top list of free football games you MUST not miss playing right on your PC! Do you have a personal favorite football game that landed on our list? Can you share your fantastic gaming experience here? For more fun and exciting sports games, you can check out other games here at Games.lol.