If you're a gaming enthusiast with a passion for hunting and adventure, the PC gaming world offers a treasure trove of immersive and thrilling hunting games. From traversing dense jungles to embarking on safari expeditions, these games provide unique experiences and realistic challenges. So, gear up, load your virtual rifles, and get ready to step into the shoes of a skilled hunter in these 10 best hunting games for PC.
1. Deer Hunter Classic
Assume the persona of a proficient hunter in an aesthetically pleasing first-person shooting game. Traverse picturesque landscapes and hunt over 100 different animal species, including apex predators like bears, cheetahs, and wolves. What makes Deer Hunter Classic truly captivating is the cooperative mode, allowing you to team up with family and friends to achieve hunting objectives and earn greater rewards. Customize your firearms to your liking, upgrade magazines, stocks, barrels, and scopes, and climb the leaderboards to showcase your hunting prowess to the world.
2. Deer Hunter 2018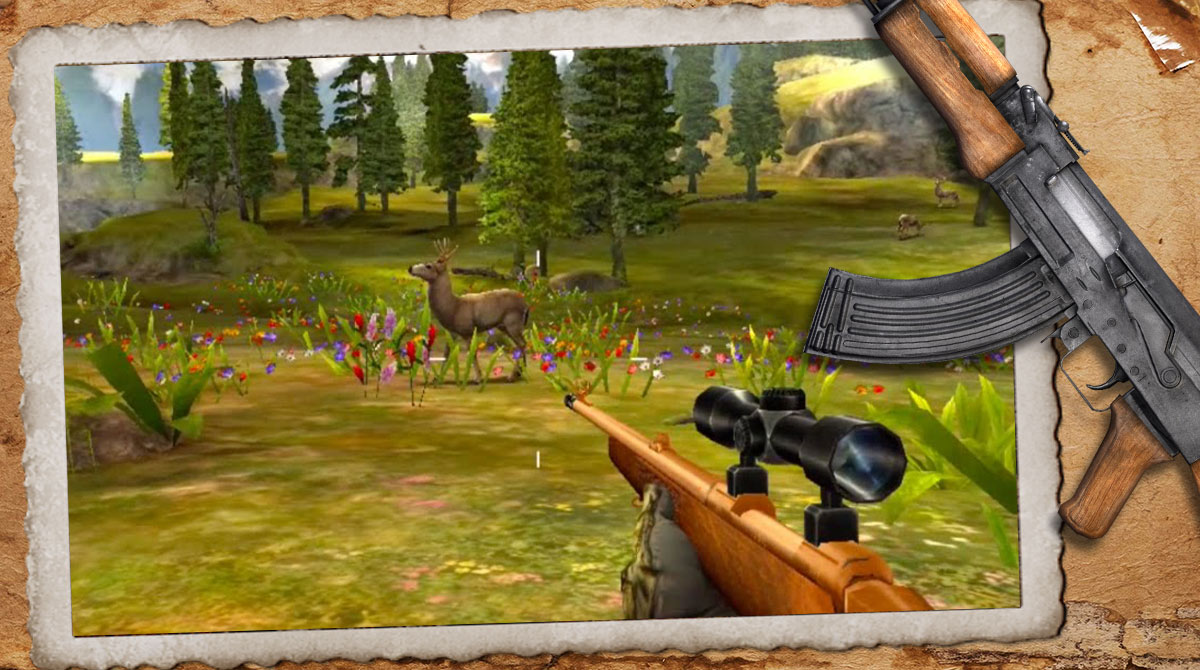 Step into the world of Deer Hunter 2018, a follow-up to the iconic Deer Hunter 2014, and embark on a hunting simulation like no other. With over 50 million downloads and half a million 5-star ratings, this action-packed game boasts brilliant graphics, realistic effects, and detailed hunting mechanics. Embark on hunting expeditions in diverse locations worldwide, ranging from the picturesque Savannah of Central Africa to the majestic Pacific Northwest of North America. Engage in cooperative hunts, complete missions, and collect trophies and weapons in this visually captivating hunting adventure.
3. Wild Hunter 3D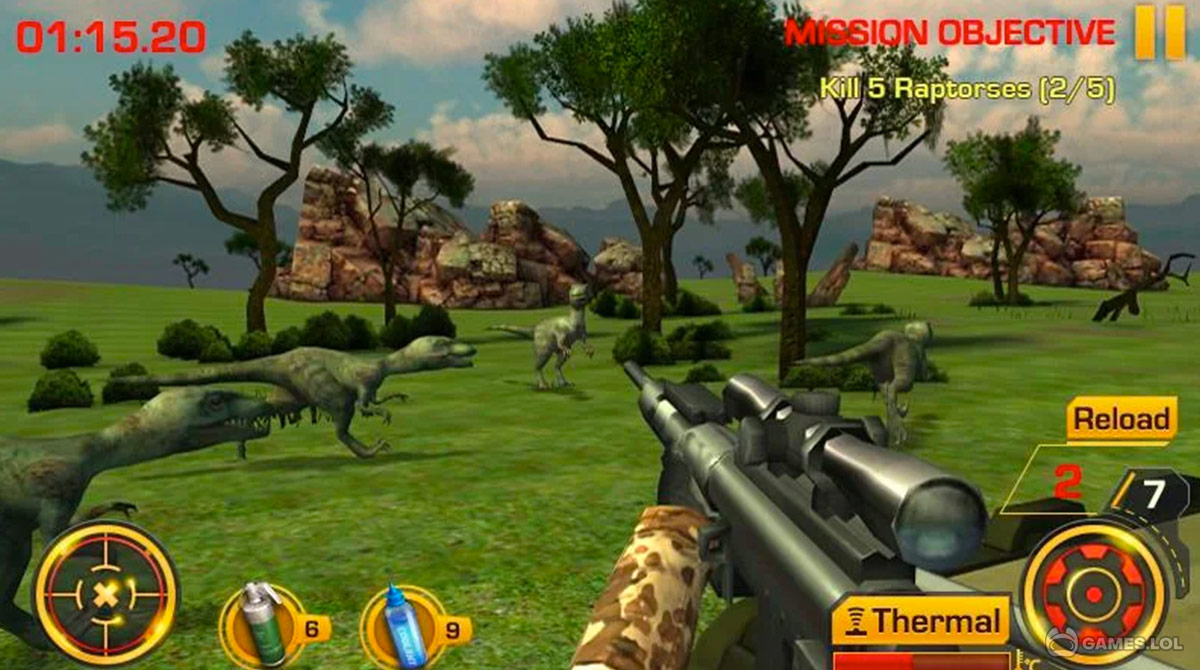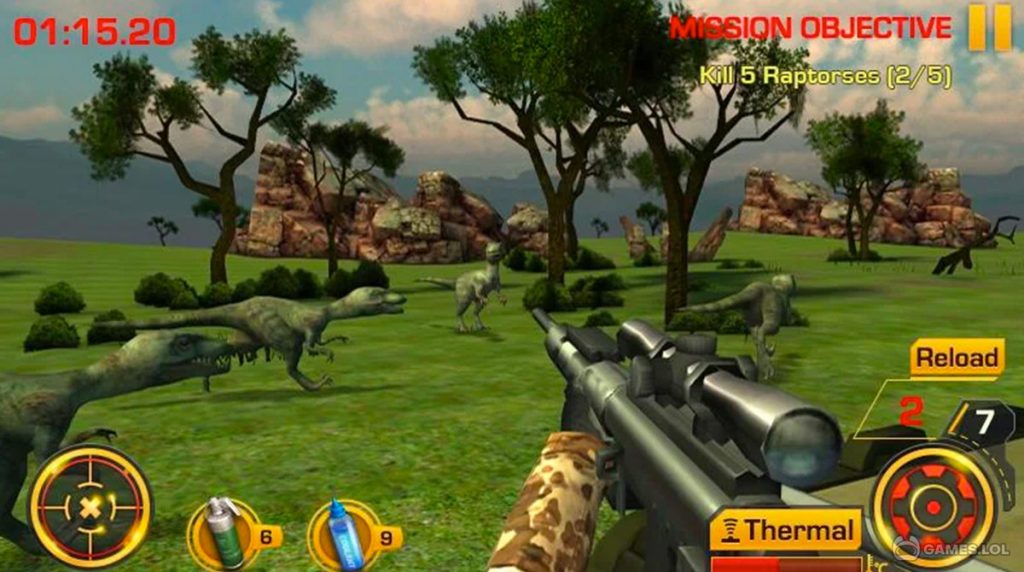 Enter the world of Wild Hunter 3D and embrace the excitement of hunting as you take on the role of a skilled hunter. Whether you prefer hunting on foot or from the comfort of a vehicle, this game offers a unique and action-filled experience. Aim at different wild animals, but be cautious, as they may retaliate if you miss your shot. With over 200 missions and a wide array of weapons at your disposal, Wild Hunter 3D promises to keep you on your toes as you navigate through challenging terrains and engage in exciting hunting expeditions.
4. Hunting Clash: Hunter Games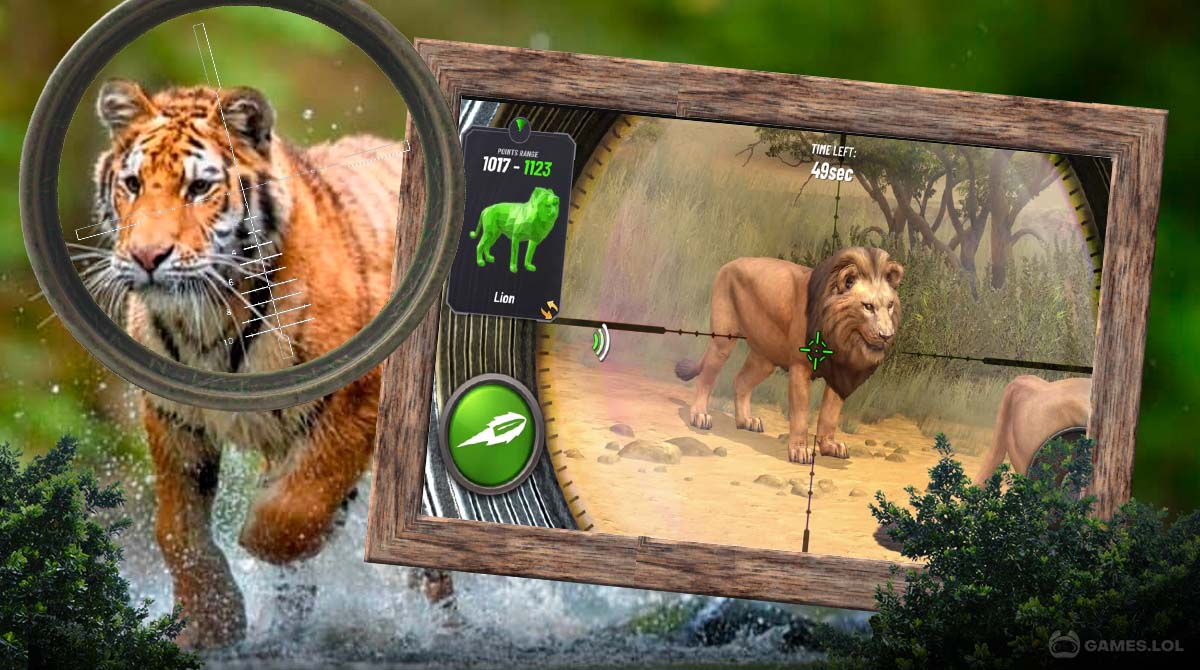 Embark on an adrenaline-pumping journey through the wilds of Africa with Hunting Clash: Hunter Games. Engage in daily events that keep you on the edge of your seat, and choose between guns and bows for a dynamic and challenging hunt. Explore exotic locations with realistic environments, test your shooting skills, and become a skilled hunter in this thrilling hunting game.
5. Jungle Sniper Hunting 3D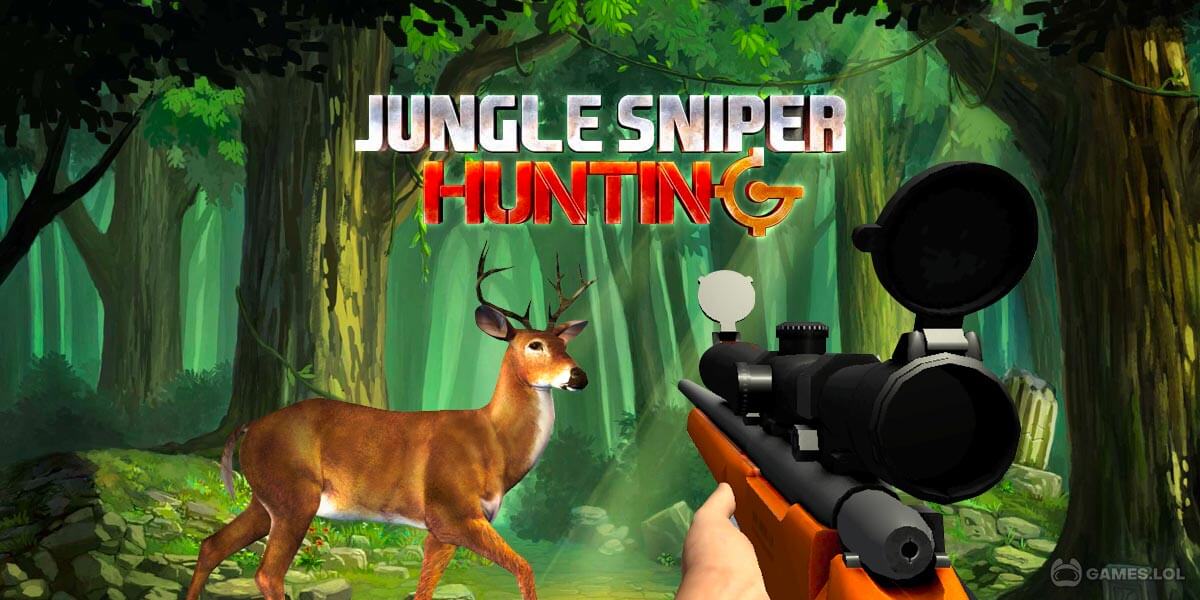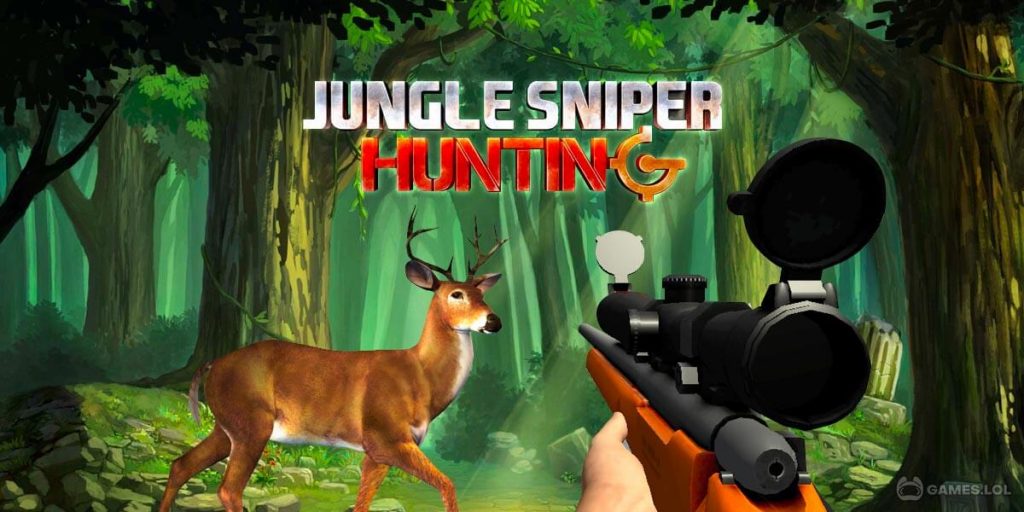 In Jungle Sniper Hunting 3D, precision and patience are the key attributes of a skilled sniper hunter. Utilize the 360-degree camera and zoom feature to spot animals from a distance, but beware of the unpredictable dangers that the jungle holds. As you conquer elusive prey, showcase your sniper prowess and prepare for counter-attacks from the wild. Navigate through the dense jungle and experience the adrenaline rush of a successful hunt in this captivating game.
6. Taloor Hunting
Experience the captivating journey of hunting the majestic Taloor Bird in Taloor Hunting. Explore a realistic 3D environment and utilize radar and zoom options for precise aiming. The straightforward yet challenging gameplay will put your marksmanship skills to the test, providing an enthralling hunting experience that will keep you engaged for hours on end. As you embark on this unique hunt, immerse yourself in the stunning graphics and immerse yourself in the world of Taloor Hunting.
7. Dino Hunter Deadly Shores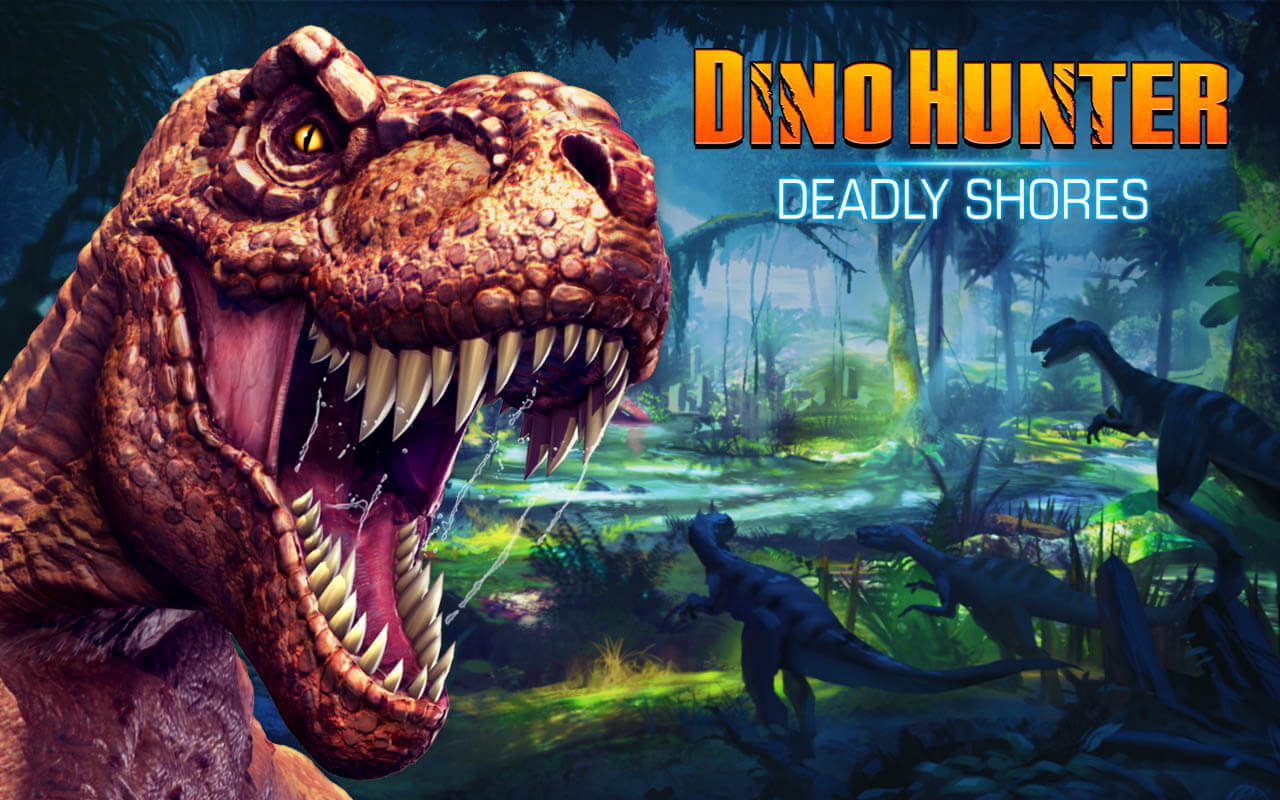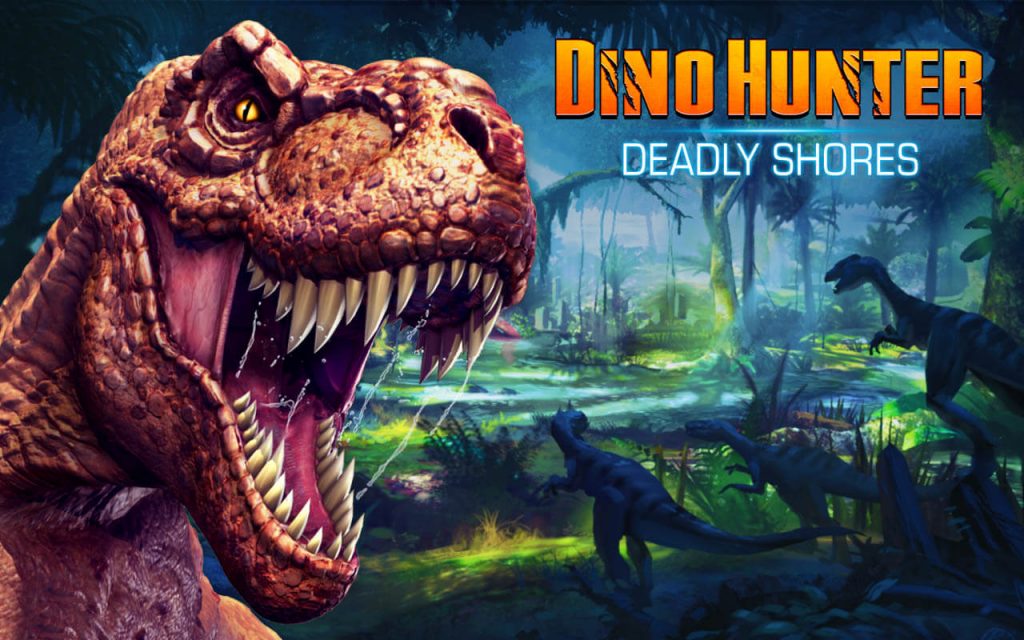 Prepare to be transported to a prehistoric world of adventure in Dino Hunter Deadly Shores. Encounter lifelike dinosaurs in a 3D virtual world, where every hunting expedition becomes a heart-pounding adrenaline-fueled adventure. Survive dangerous traps, hone your hunting skills, and become the ultimate Dino Hunter in this captivating and visually stunning game. With its immersive graphics and thrilling gameplay, Dino Hunter Deadly Shores promises an unforgettable hunting experience in a world ruled by ancient predators.
8. Carnivores: Dinosaur Hunter
Travel back in time to the prehistoric era with Carnivores: Dinosaur Hunter, an exciting and fun game. Hunt wolves, bears, and deer in beautifully crafted environments while engaging in an educational journey with trivia about your targets. Test your hunting instincts and prepare to face ancient predators in this immersive hunting game that offers a perfect blend of action and education.
9. Animal Hunter 3D
Immerse yourself in the thrill of a realistic shooting adventure with Animal Hunter 3D. Immerse yourself in breathtaking 3D visuals and select from a wide array of weapons to embark on exhilarating hunting adventures. Each level provides valuable information about the target animal, enhancing the overall experience and challenging your hunting skills to the max. As you track and hunt various wild animals, Animal Hunter 3D promises an action-packed and captivating hunting experience.
10. American Marksman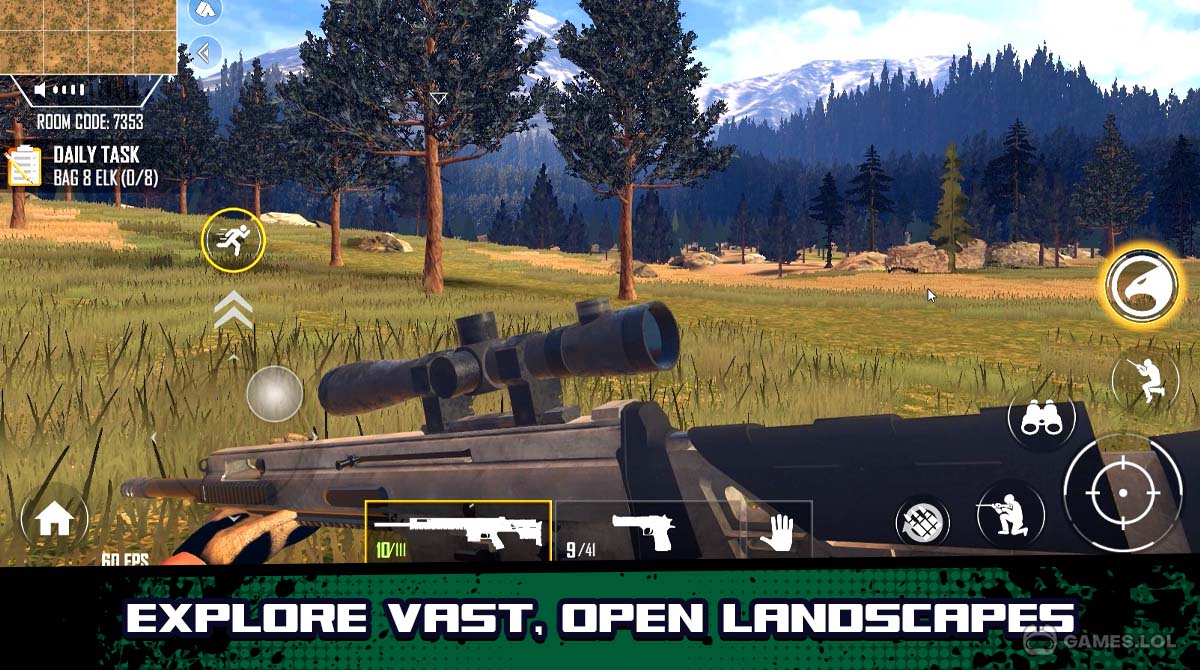 Embark on the ultimate hunting adventure in American Marksman. Immerse yourself in vast open landscapes and encounter immersive wildlife encounters. Tailor the terrain to match your hunting preferences and team up with friends to engage in cooperative multiplayer hunts. With its stunning visuals and dynamic gameplay, American Marksman offers an ultimate outdoor experience that will leave you breathless and craving more hunting action. Take your marksmanship skills to the next level and become the ultimate American Marksman in this exhilarating hunting game.
Enjoy Playing These Best Hunting Games for PC
With these 10 best hunting games for PC, you can experience the thrill of the hunt like never before. Each game offers a distinct and captivating hunting adventure, ranging from realistic animal hunting to facing ancient dinosaurs. Whether you prefer stealthy sniper hunts or action-packed safari expeditions, these hunting games for PC will keep you engaged and entertained for hours on end. So, load your virtual ammunition, sharpen your shooting skills, and embark on a memorable hunting journey!