A long time before, humans used to hunt for sustenance. Also, hunting is renowned as a sport for many, where people from different countries and cultures catch a fresh kill, then eat it or turn it into a display. As a matter of fact, there are skilled hunters from various gods and legends way back before, like Mixcoatl, Nimrod, Artemis, and more.
If you are a gamer that is looking for a combination of action games and folklore, hunting games PC are the best choice to play. We've come up with a list of the best pc hunting games you MUST try for PC. Usually, these games involve throwing arrows, shooting in the wilderness, and more.
7 Best Hunting Games for PC
Here are the best among the best and free hunting games for pc every hunter enthusiast should check out!
1. Deer Hunter Classic
Glu's Deer Hunter Classic starts our list of hunting games. As the game's title suggests, you will take the role of a hunter who will opt for wild animals, not for deers, but for over 100 animals, including fierce wild animals like cheetahs, bears, wolves, and many more.
Deer Hunter Classic is a first-person shooting game that allows players to utilize various arsenal weapons and upgrades. Modifying your weapons is limitless, so you can use whatever weapon you wish to use.
What is more amazing about this game is it enables you to travel from different scenic landscapes while hunting animals. Here, you can witness the beauty of the Savannah of Africa and the Pacific Northwest of North America. So, are you ready to conquer the leaderboards and be the best hunter in the wilderness? Play it now!
2. Deer Hunter 2018
Another Glu's creation got a spot in the best hunter games PC, the Deer Hunter 2018. If you are looking for a game with excellent graphics and realistic effects, then you must take this game into consideration. As for the records, this phenomenal game has already reached more than 50 downloads and got 500,000 5-star ratings. Are you starting to be curious about this game?
In this hunting simulator, you can play the game according to your liking. There are different game modes and events to join in. Also, there are store and subscription corners you might consider checking out. In Deer Hunter 2018, you can get a chance to hunt receptive animals through various weapons. So, are you ready to unleash the hunter inside you? Well, you must not miss downloading this hunting game on your PC now!
3. Wild Hunter 3D
Another exciting hunting game is right in front of you! Hunting doesn't mean that you must always come into the real world just to hunt animals because, in Wild Hunter 3D, you will hunt animals right from your vehicle or by foot. This Italic Games creation tasked you to be a hunter and find various wild animals. As you start the game, you will be set in a vehicle where you can see different wild animals from afar, and you can actually shoot from there but, if you miss to hit them, they will start to run far away from you.
There will be no dull moments in Wild Hunter 3D as you need to accomplish over 200 fascinating missions and utilize different weapons in hunting animals. So, do you have what it takes to be the best wild hunter? Show what you've got.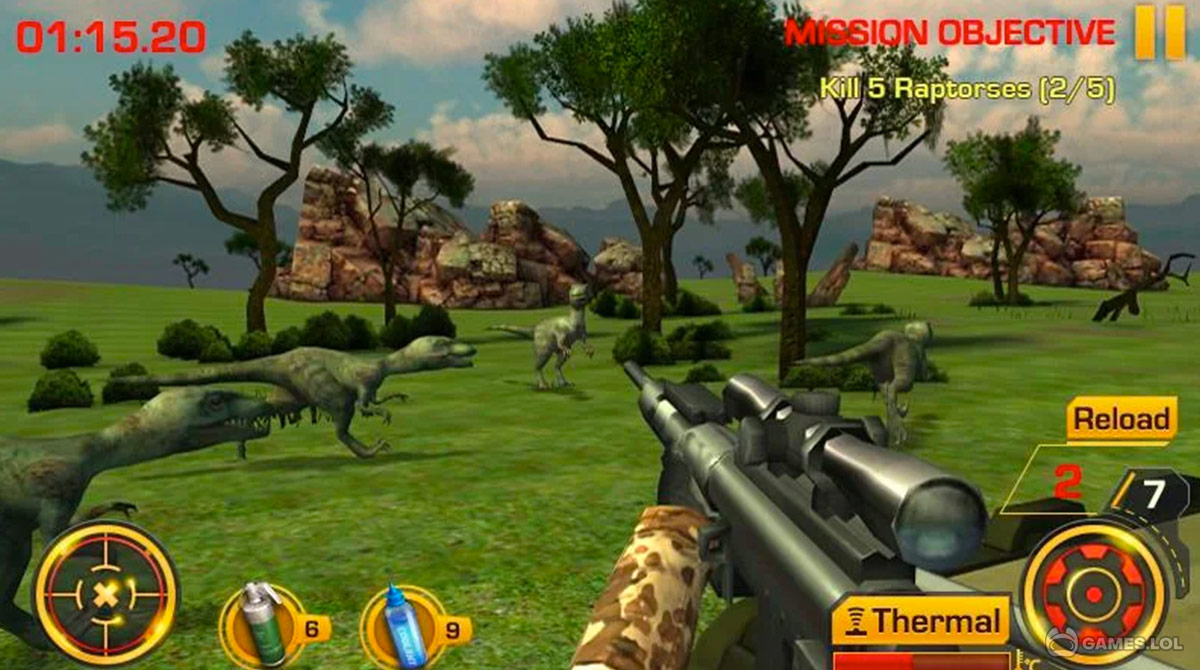 4. Hunting Clash: Hunter Games – Shooting Simulator
It's time to show your hunting skills! It's time to conquer the Hunting Clash: Hunter Games – Shooting Simulator! In this shooting game, you will hunt different wild animals from the wilderness of Africa. Published by Ten Square Games, Hunting Clash's main objective is to shoot different wild animals in various incredible hunting locations.
What is more exciting about this game is that it gives loads of events every day where you can unleash your most skillful hunting skills. Like the usual, there are also weapons to use, and you can freely choose if you wish to hunt animals by gun or bow. Take note of the realistic graphics, and you will surely feel that you are hunting animals!
5. Jungle Sniper Hunting 3D
Another best hunting game worth your fingertips is Jungle Sniper Hunting 3D. It is a magnificent creation of RationalVerx Games studio, wherein you will hunt animals from your rifles. It's a first-person action shooting game that enables you to choose which animal to shoot and which weapon to use. There are various levels that need to surpass. But, as the level increases, the number of animals you need takedown also increases.
What is more remarkable about this game is that it features a 360 degrees camera where you can zoom in and aim for the animal accurately. Beware, some animals might also desire to hit you as well!
6. Taloor Hunting
Landing to the sixth spot of free games for hunting enthusiasts is MARTIL Games' Taloor Hunting. If you are looking for a competitive sniper shooting game, you must add this game to your game list. This realistic game allows you to achieve a one-of-a-kind experience in shooting a Taloor Bird.
The game is very straightforward. But, you must not miss checking out the features such as driving into the exquisite 4×4 offroad, realistic 3D birds, and the zoom and radar option to aim the bird accurately. Remember that you must not seek other birds; you need only focus on hitting Taloor birds.
7. Dino Hunter Deadly Shores
Landing to the last spot of best hunting games is another Glu's creation is the Dino Hunter Deadly Shores. It is a hunting adventure that you must not miss. Here, you will experience meeting true-to-life dinosaurs in a 3D virtual world. In Dino Hunter, you will need to surpass dangerous traps, and you must be vigilant enough with your surrounding, or else you'll be the prey.
In this game, you will not hunt for the usual wild animals like deers, wolves, or more; here, you will need to hunt for various dinosaurs like velociraptors, Pterodactylus, and more dinos!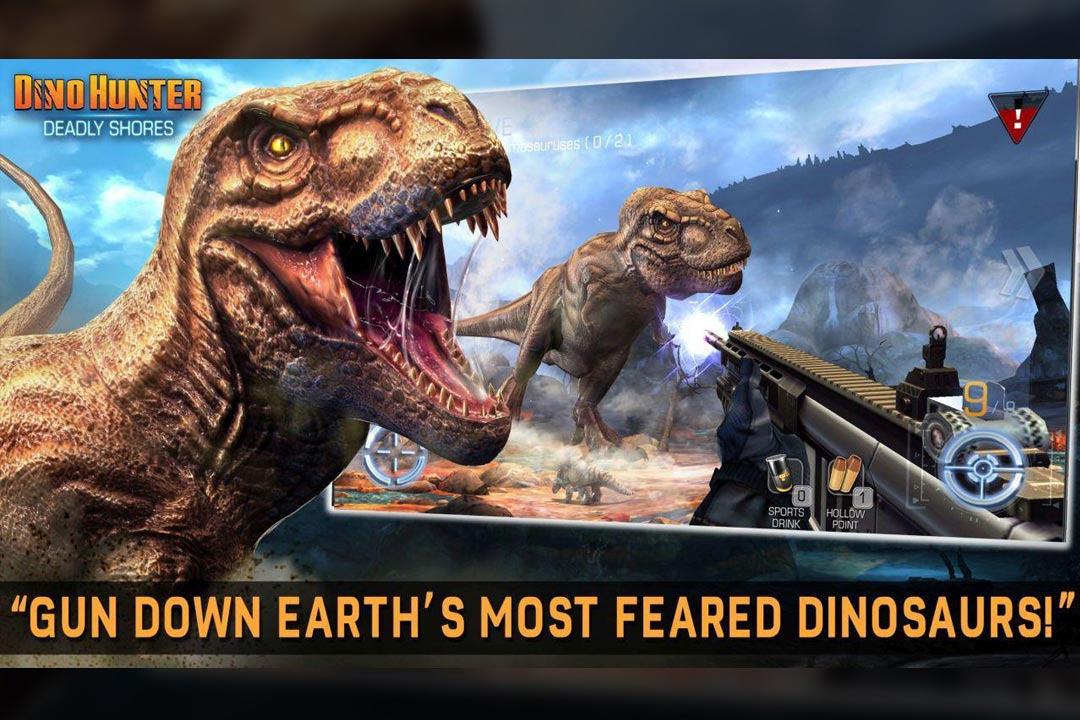 So, that's it! Did you find the best hunting game that suits your game preference? We hope this list of best hunting games pc helps you find a suitable game you can play, whether PC or other platforms, too! For more action hunting games, stay tuned here at Games.lol.