Many people love cats, even with their cold and sometimes jerky attitudes. And why not? They're cute, and they sure know how to tug into our heartstrings. If you can't resist the cuteness of cats, you will love this list of free cat games you can play. These are games where cats are central figures, or the characters you'll control and interact with are cats.
Since there are many cat lovers, you can play many cat games. But this blog post will provide the best free cat games you can play on PC. These are the games that any cat lover will enjoy playing.
1. Cats & Soup – Cute Idle Game
Cats & Soup – Cute Idle Game is one of the best free cat games. It's a fun and relaxing cooking game that also features a bit of home decorating. Cooking games are always fun, but what makes this game special is that you'll get to cook with the help of your pets, particularly your cats. There's also going to be a bit of decorating here as you decorate your home based on your cat's preferences. After that, you start cooking with the help of cats that comes to your facility. They'll be the ones to chop and prepare the ingredients you'll need. A truly fun cat game for any cat lover to play.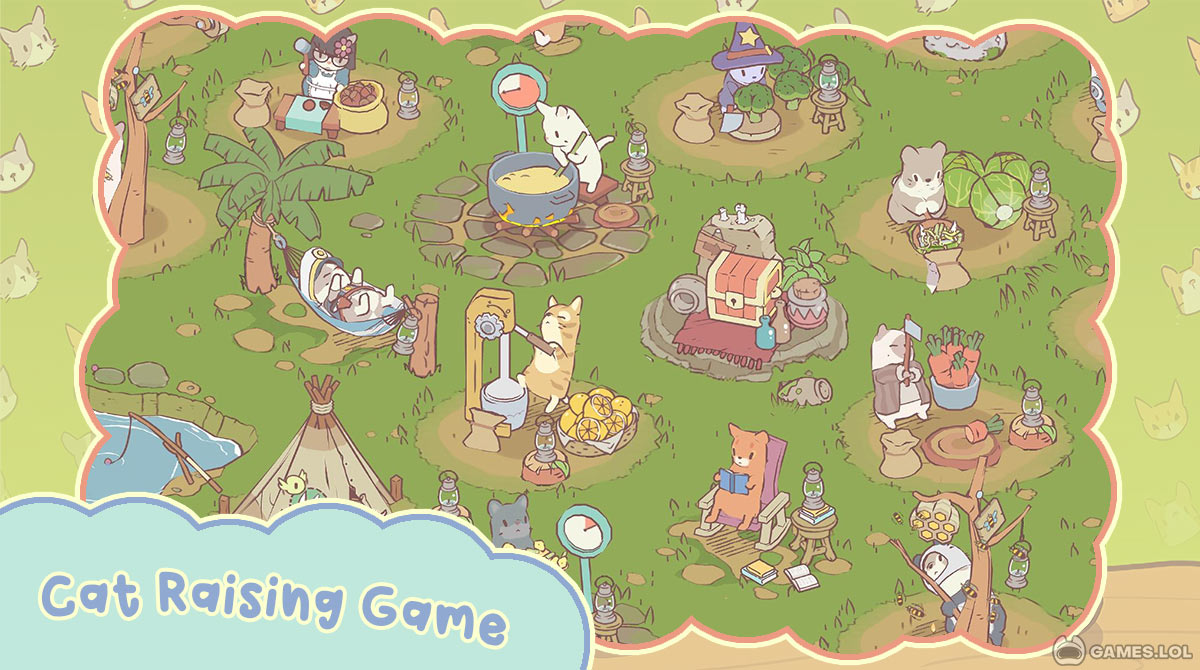 2. Cat Game – The Cats Collector!
This is another great free cat game that all cat lovers are sure to love playing. It's titled Cat Game – The Cats Collector! And as the name suggests, this game is about collecting cats. It's a cat lover's dream since you'll collect different types of cats and then create a beautiful home for them. There are over 900 different breeds of cats to collect, including legendary breeds. Make sure that all your cats are taken care of properly. This means making sure they have a safe environment where they can thrive. A fun game where your dream of having a home full of cats is turned into reality.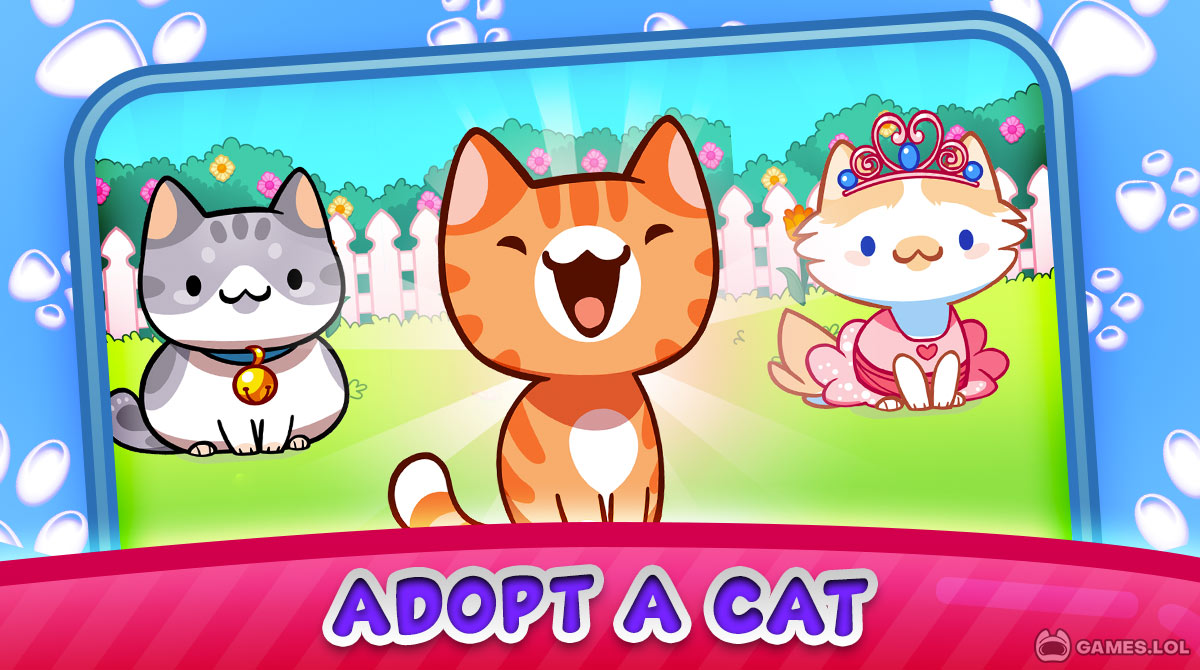 3. Catopia
Here's another game where collecting cute cats is the main objective. It's titled Catopia, a casual puzzle game where you try to collect all the available cats. There are two ways to acquire cats, you can summon them where you'll get random cats, or you can merge them. Merging is the best way to get certain vats you want, provided you have the right cats to merge. Aside from collecting cats, this game allows you to dress up your cats. Collect various clothes and accessories to put on your cats. You can join contests where you'll be able to showcase the cats that you have. A great cat game that all cat lovers will love.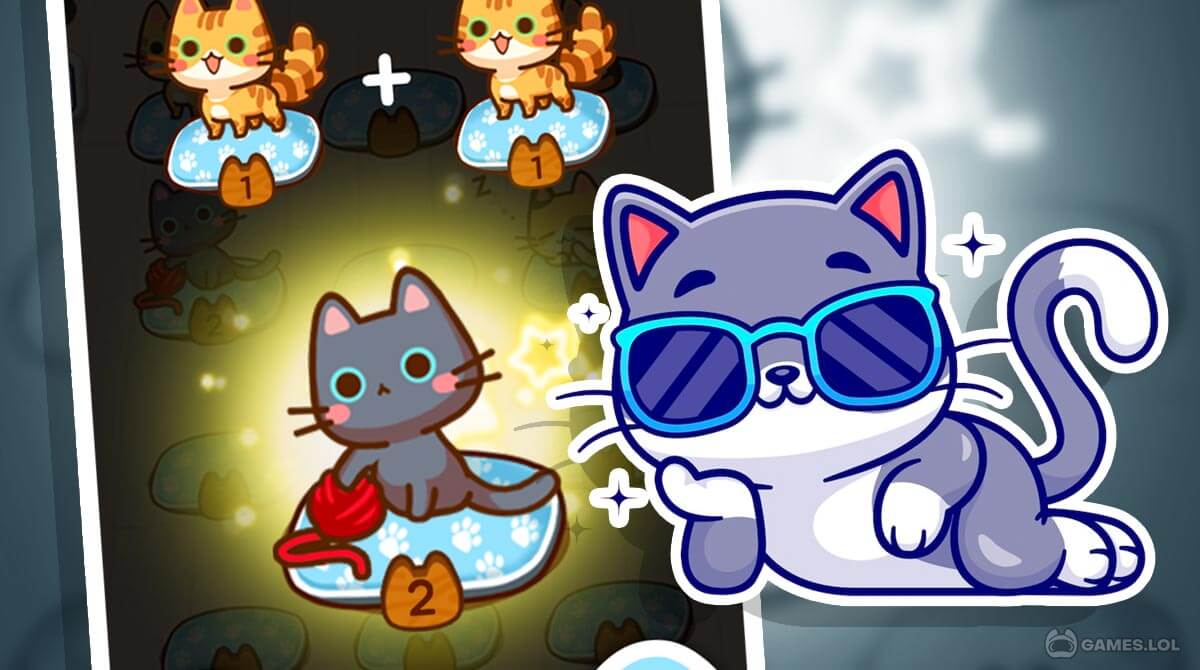 4. Cats Are Cute
Yes, Cats Are Cute, but this is not just a statement, as it's also the title of this game. It's a simulation game where you'll also collect cats. But this time, we're moving past houses. You will now build a city for felines. You will put up various buildings that your cats will interact with. It's going to be a town where cats rule and go where they want and do what they want. Just make sure you create a town that's going to be prosperous, putting up certain buildings that will earn you resources.
This will help you sustain the town while watching the cute cats. You'll see them playing and interacting with each other or the environment. They will also interact with you, telling you if they're hungry, if they like the food, and so on. An awesome game that's also very relaxing to play.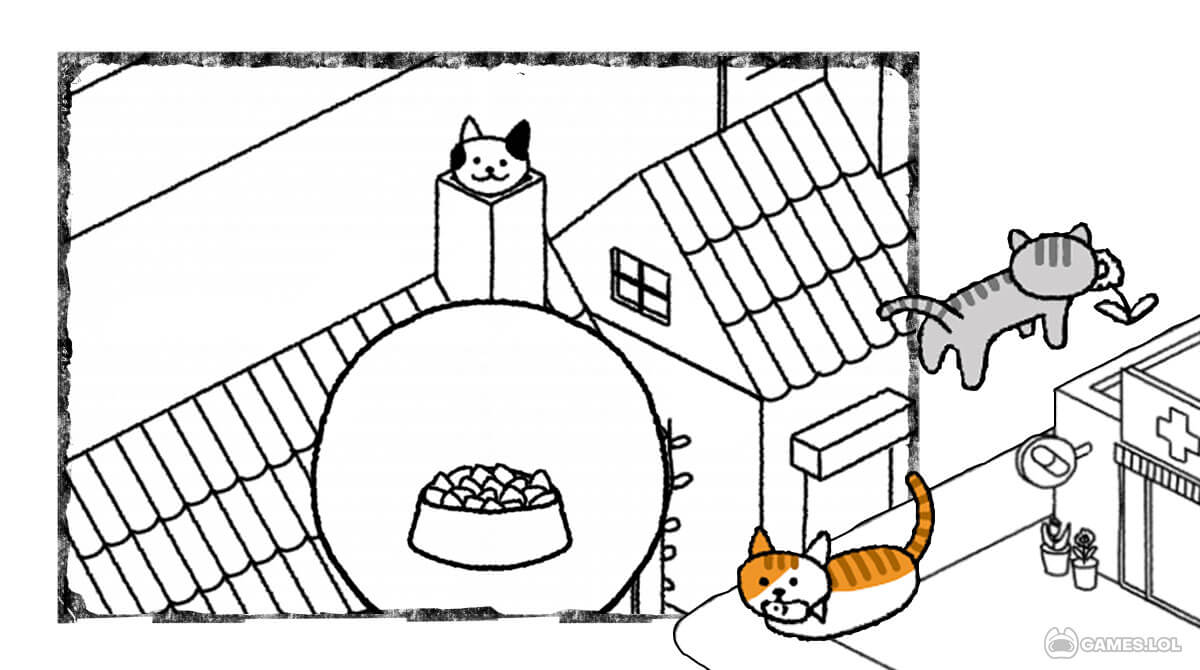 5. Secret Cat Forest
Going for a walk in a beautiful forest is relaxing. But to make it more relaxing, let's add cats. This is what Secret Cat Forest offers. It gives you a fun and relaxing game that involves cats. You'll build a tree house where cats can visit you and play. You'll put up furniture that they will love to entice them to visit your house in the forest, relax, and hang out.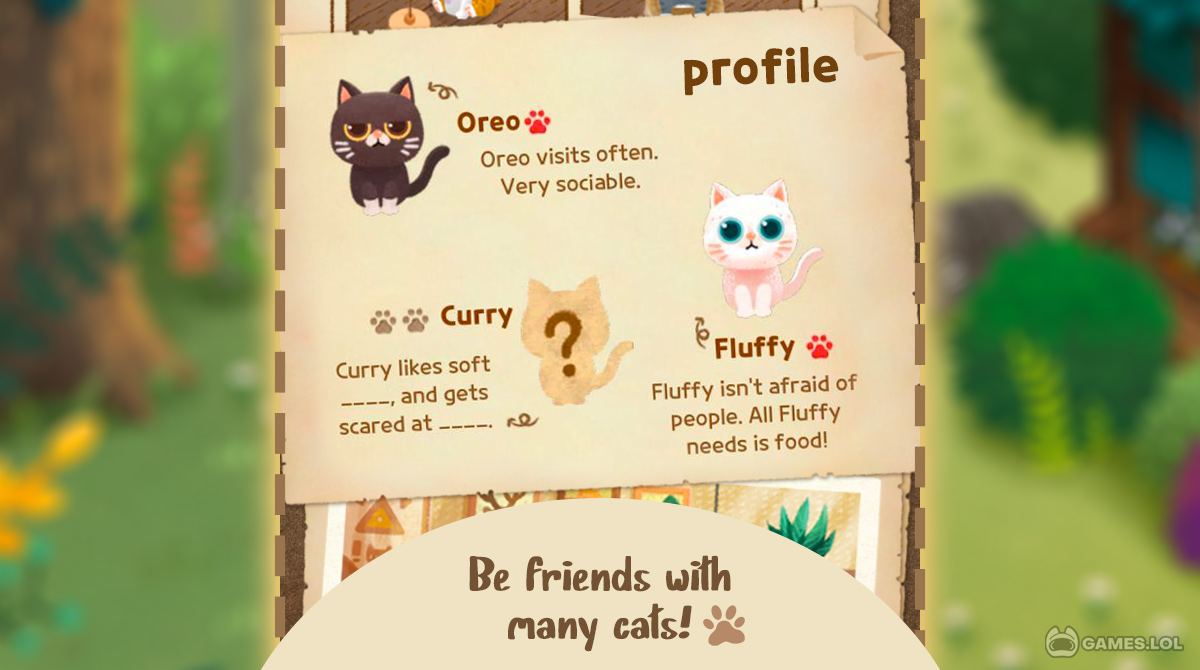 6. Cat Spa
Animals also need to relax; this is what you'll help them do in Cat Spa. It's a game where you play as the boss of the biggest cat spa in town. And your goal is to provide a venue for animals to just come, relax, and enjoy. But you won't be alone in this. You'll have cat fairies as your helpers. They'll serve your customers and ensure they have the time of their life in your spa.
Since cat fairies are the ones that will take care of customers, make sure your facilities are upgraded. You can expand to serve more customers and decorate to make it more enticing. You should hire only the best cat fairies and listen to customers' feedback.

7. Furistas Cat Café
The last great free cat game on this list is Furistas Cat Cafe. It's a game where you own a special café. The café will act as a home for the cats you adopt. But they won't be freeloaders; they'll be the ones that will attract customers. People who visit your café want to interact and have fun with cats. You match the right cat to the right customers. And as you earn, you expand your café and adopt more cats.
An entertaining cat game where the cuteness and cuddliness of cats are what will make your business boom. Ensure you take care of and raise your adopted cats properly.

Other Best Free Cat Games to Play
Still can't get enough of cat games? Don't worry; the ones we listed above are some of the best free cat games you can play. But it doesn't mean they're the only cat game. There are also other good cat games you can play.
Cats are Cute: Pop Time! is a cute game you shouldn't miss. Pop those cats and hit your goal!
Play Cats & Dogs 3D if you're looking for a unique and awesome cat dog game combo!
Defeat aliens using warrior cats in Cats Vs. Aliens PVP today!
Play Kleptocats and take care of cats who always steal!
Assemble a team of cat burglars and infiltrate manors to steal valuable items in The Burgle Cats.
Attract cute kitties with food and toys in Neko Atsume: Kitty Collector.
Become the champion driver in CATS: Crash Arena Turbo Stars.
Enjoy these awesome and fun cat games that are designed not only for cat lovers but for everyone. Download them in Games.lol, and play them on your PC for free.