Are you looking for games like Brawl Stars? Let this list help you out!
Published last June 15, 2017, by Supercell, Brawl Stars is a thrilling multiplayer game with a fast-paced action game featuring various game modes, including 3v3 matches. Your objective in the game is to control a brawler of your choosing and engage in battles against other players, each utilizing their distinct characters. The game's challenge lies in your ability to master your character's unique skills and become familiar with your opponent's abilities, enhancing your chances of emerging victorious.
There's no doubt that Brawl Stars is one of the best arena-based multiplayer games available, and for good reason. The game's fast-paced and exhilarating action and the ease of finding matches with friends make it an addictively fun experience perfect for any group. If you're a fan of this action game and are hunting for games like Brawl Stars, you've got the right spot here. Here is the list of action-packed titles with the same spirit and gameplay as Brawl Stars, offering an exciting team-based experience to keep you engaged.
8 Games Like Brawl Stars To Check Out
Here is the list of games similar to Brawl Stars;
1. Battlelands Royale Online
Starting the list of Games like Brawl Stars is Battlelands Royale Online by Futureplay. If you're a cartoon-style casual gun battle royal games fan, this top-down shooter will surely delight you. With the ability to fully customize your character and play solo or with friends in a 32-player battle royal, this game promises an exciting and immersive experience.
Finding a lobby is quick and easy, and the hunt for loot begins once you're in. Search for weapons, bandages, and hiding spots like bushes to outlast your opponents. The last player standing is the winner, making every match an intense and heart-pumping adventure.
2. Battle Bay
Battle Bay is joining the roster of similar games like Brawl Stars. Get ready for an adrenaline-pumping multiplayer battleship action game with Battle Bay. Immerse yourself in thrilling sea battles that are fast-paced and action-packed. With a range of ships to choose from, each with unique traits such as the Enforcer or Speeder, it's essential to learn about their abilities and evolve your weapons through consistent grinding.
As you progress through the game and win more matches, you'll unlock achievements and complete quests that provide a rewarding sense of accomplishment. Whether you prefer large-scale 5v5 battles or custom one-on-one lobbies, Battle Bay offers a range of options to suit your playstyle.
3. Tanks a Lot – 3V3 Battle Arena
Landing in the third spot of games like Brawl Stars is Tanks a Lot by Highcore Labs LLC. Experience the thrill of real-time tank warfare in this action-packed battle arena game! Compete against five other players and engage in 3v3 battles where the goal is to destroy your opponent's tanks. Whether you prefer teaming up with friends or going solo to conquer the battlefield, this game offers a range of options to suit your playstyle. And with the ability to customize your tank and its abilities, you can tailor your arsenal to suit your needs.
As you play and accumulate coins, you can unlock powerful upgrades that will give you an edge in battle. It all comes down to finding the right balance of offense and defense to dominate the competition. So grab your tank, customize it to your liking, and prepare for an epic battle in this thrilling game!\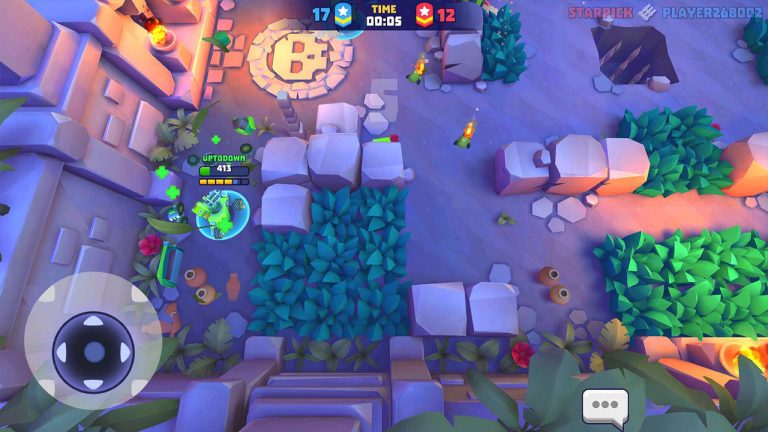 4. Zooba: Zoo Battle Royale Game
Another game similar to Brawl Stars that deserves a spot on this list is Zooba. Prepare for a wild and crazy adventure in this battle royale game with a twist! With up to 45 players in a single match, this game takes place inside a massive zoo where you play as one of the animals fighting for supremacy. Select from a range of characters, each with a unique appearance and abilities. Whether you prefer something cute and cuddly or fierce and intimidating, there's an animal to suit your playstyle.
You can choose to play solo or team up with friends in various modes, which includes duo, trio, or squads. Gain experience and level up your hero to gain an edge over your opponents and become the last animal standing. With a vast zoo environment to explore and numerous strategies to employ, this game promises an exciting and engaging experience every time you play.
5. Bombergrounds: Reborn
Bombergrounds: Reborn puts a new twist on the classic battle royale formula by replacing guns with bombs.  In this game like Brawl Star, your ultimate goal is to be the last bomber standing at the end of the match. To succeed, you'll need to eliminate other bombers using the bombs you plant strategically. As the match progresses, you'll acquire more items to upgrade your bombs, making them more powerful and more challenging to use effectively.
The small map size ensures opponents are always close enough, making for fast-paced and intense gameplay. With its unique mechanics and exciting gameplay, Bombergrounds: Reborn will provide hours of fun for players of all skill levels.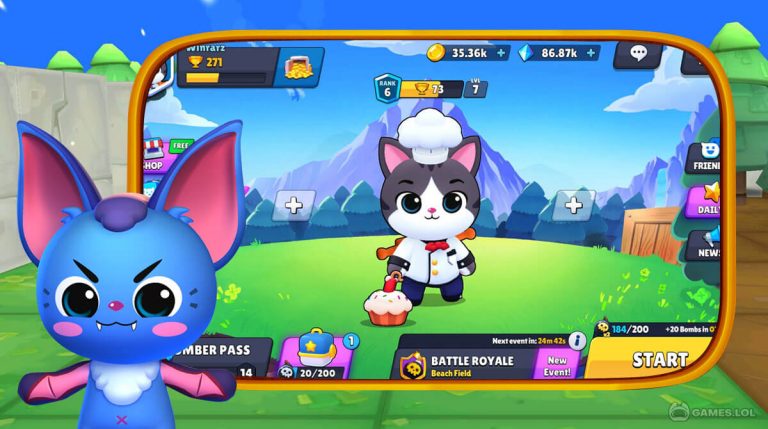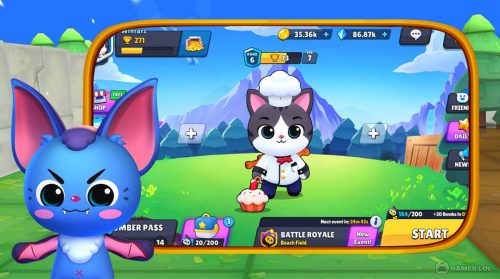 6. Tacticool – 5V5 Shooter
Another game like Brawl Stars that you shouldn't miss is Tacticool – 5v5 Shooter by Panzerdog. Tacticool will put your shooting skills to the test in a fast-paced and competitive multiplayer experience. Join a team and compete to gather the most points within a set time limit to secure victory. You can focus on the action-packed gameplay with an intuitive control system, including an auto-aim function.
The game features an impressive array of weapons, vehicles, and characters, all set within a unique and original isometric world. Get ready to experience a thrilling and engaging shooter that you won't want to put down.
7. Squad Alpha – Action Shooting
Squad Alpha is an action-packed game with impressive mechanics and a top-down view, making it a thrilling experience. It presents a diverse range of shooting challenges with unique objectives that require strategic approaches. To defeat enemies, players can auto-attack by moving into the range of their targets and precisely shooting them. Quick movement and smart use of the environment are also crucial to avoid damage.
Squad Alpha offers a variety of features that guarantee hours of entertainment. The game features an extensive inventory of firearms that can be upgraded and a seamless gameplay structure that immerses players in the action. Dodge, run, take cover, and eliminate multiple targets to progress through countless adrenaline-fueled levels, earn rewards, and improve your gear to become part of the alpha team in Squad Alpha.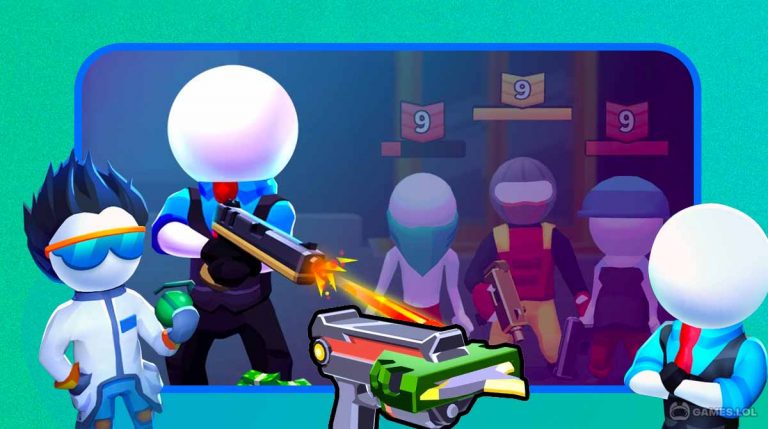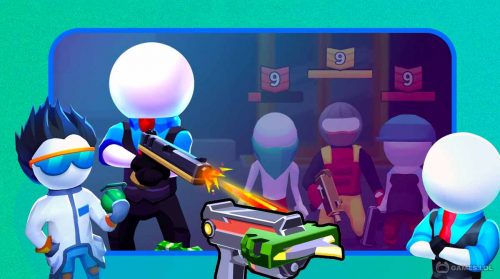 8. Smash Legends
Last but not least of the list of games like Brawl Stars is an action game published by LINE GAMES, Smash Legends. This exciting game offers various PvP modes, such as 1v1 or 3v3 competitive battles against players worldwide, and free-for-all modes with up to 8 players engaging in activities like harvesting and battle royale.
With its captivating mechanics, diverse characters, and gameplay reminiscent of Brawl Stars, this incredible 3v3 fighting game is a must-play. It offers various game modes, each to accumulate points by eliminating rivals. But here, simply hitting your opponent won't do – you'll need to employ intelligent strategies to knock them out of the arena with minimal effort. And mastering the game will be easy with a control system similar to Brawl Stars.
Download & Play All Games Like Brawl Stars!
So, there you have it! We hope that this list of games similar to Brawl Stars helped you find alternative games that share the same gameplay or visual style. What is more amazing about these games is that you can play them for free on your PC here in Games.lol. Also, for more Brawl Stars tips and guides, stay tuned here!