Animal Crossing, a beloved game franchise developed by Nintendo, has captured the hearts of millions of players around the world. Known for its charming and relaxing gameplay, Animal Crossing allows players to immerse themselves in a virtual world filled with anthropomorphic animals and delightful activities. While Animal Crossing was initially exclusive to Nintendo consoles like the Switch, there are now alternative options available on PC that offer a similar experience.
In this article, we will explore a list of games like Animal Crossing that you can enjoy on your PC without the need for a Nintendo Switch. Whether you're a fan of virtual life simulations, peaceful exploration, or creative customization, these games are sure to provide you with hours of joyful entertainment.
1. Seabeard
Seabeard is a delightful adventure game that shares similarities with Animal Crossing. Set in a vibrant archipelago, players assume the role of a young adventurer exploring various islands and interacting with a diverse cast of characters. Like Animal Crossing, Seabeard offers a range of activities such as fishing, farming, cooking, and crafting.
The game also features quests, mini-games, and the ability to customize your character and surroundings. With its charming visuals and relaxed gameplay, Seabeard provides an enjoyable experience for those seeking a similar feel to Animal Crossing on PC.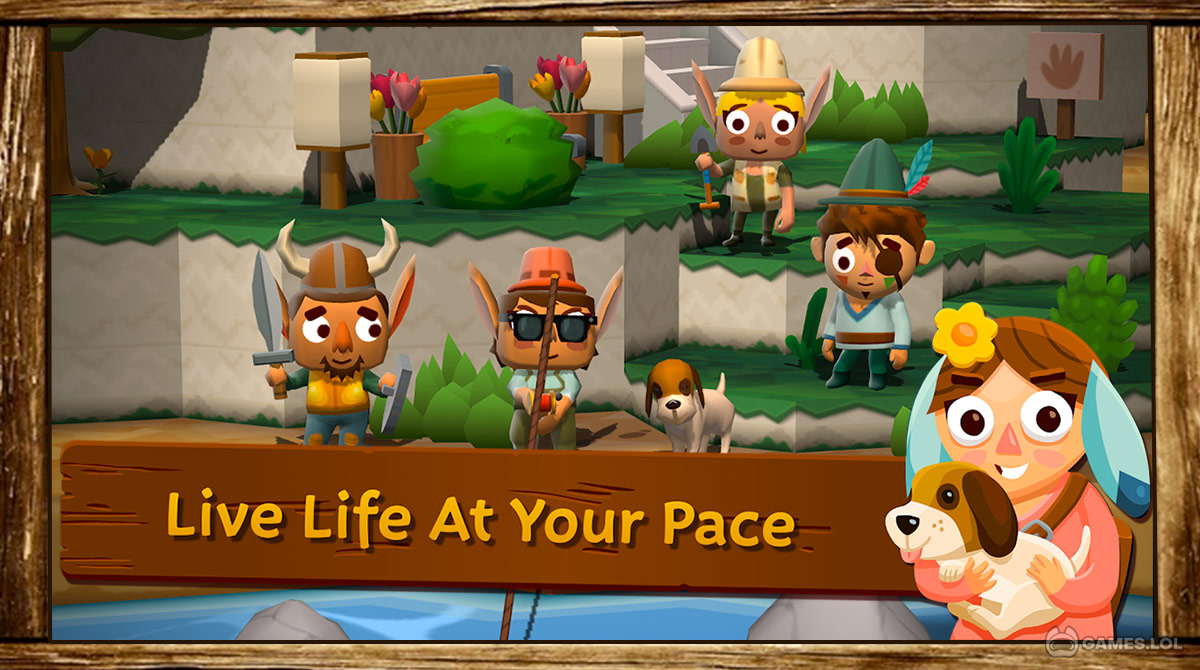 2. Family Island
Family Island is a casual farming and life simulation game that captures the essence of rural life. In this game, players find themselves stranded on a tropical island and must work together with their family to survive and thrive. Just like in Animal Crossing, you can cultivate crops, raise animals, and build a bustling village.
The game also incorporates exploration, crafting, and completing quests. With its colorful graphics, relaxing gameplay, and emphasis on family dynamics, Family Island offers an engaging experience akin to Animal Crossing's charm.

3. Penguin Isle
Penguin Isle is a visually captivating idle game that shares some similarities with Animal Crossing's tranquil atmosphere. In this game, players manage a virtual island inhabited by adorable penguins. You can build habitats, gather resources, and expand your island's population.
The game encourages a relaxed and casual playstyle, allowing you to observe and enjoy the activities of the penguins as they go about their daily routines. Penguin Isle's charming art style, soothing music, and simple mechanics make it a great choice for players seeking a calming experience reminiscent of Animal Crossing.

4. Township
Township is a unique blend of city-building and farming simulation that offers an engaging experience similar to Animal Crossing's diverse activities. In this game, players are tasked with managing a town and developing it into a thriving city. You can grow and harvest crops, process raw materials, trade with other players, and complete orders to expand your town.
Township also features various buildings and decorations for customization, along with lively characters to interact with. With its combination of farming, construction, and trade, Township provides a different yet equally satisfying experience for fans of Animal Crossing.

5. Harvest Town
Harvest Town is a farming and life simulation game that can be played on PC. Drawing inspiration from games like Animal Crossing and Harvest Moon, Harvest Town allows players to create their dream rural life. You can grow crops, raise animals, go fishing, participate in festivals, and build relationships with villagers.
The game's open-ended nature and relaxing gameplay provide a sense of freedom and exploration, similar to Animal Crossing. With its charming pixel art style and wide range of activities, Harvest Town offers a nostalgic experience for fans of virtual life simulations.

6. FarmVille 2: Country Escape
FarmVille 2: Country Escape is a popular farming simulation game that can be played on PC. In the game, players manage their own farm, plant and harvest crops, raise livestock, and complete quests. Additionally, you can connect with friends, join farming co-ops, and participate in special events. With its social features, colorful visuals, and addictive farming gameplay, FarmVille 2: Country Escape provides an enjoyable farming experience for players seeking a different take on the genre.

7. Hay Day
Hay Day is another farming simulation game that has garnered a significant following. In this game, players take charge of a rundown farm and transform it into a prosperous business. Similar to Animal Crossing, you can cultivate crops, rear animals, produce goods, and trade with neighbors and friends.
Hay Day also introduces a charming cast of characters and a lively in-game community. With its polished graphics, engaging gameplay, and a plethora of farming activities, Hay Day offers a delightful experience for fans of virtual farming and management games.

8. Island Experiment
Island Experiment is a tropical-themed game that combines elements of farming, exploration, and quest completion. Players find themselves on a mysterious island and must uncover its secrets while building and managing their own settlement. You can grow crops, raise animals, complete tasks, and discover hidden treasures.
The game also features an immersive storyline and beautiful visuals, adding depth to the overall experience. For players who enjoy a mix of farming, exploration, and questing, Island Experiment offers an enjoyable alternative to Animal Crossing.

9. Big Farm
Big Farm is a farming simulation game that offers a more expansive and strategic gameplay experience. In this game, players inherit a neglected farm and work towards transforming it into a successful agricultural enterprise. You can grow crops, raise livestock, process goods, and manage resources effectively.
Big Farm also incorporates aspects of village management and cooperative play, allowing players to collaborate with others to achieve common goals. With its emphasis on strategic planning, community interaction, and intricate farming mechanics, Big Farm provides a different yet engaging farming experience for players seeking a more strategic approach.

10. Forager
Forager is a captivating indie game that combines exploration, resource gathering, and puzzle-solving elements. The game begins with players on a small island, allowing them to progressively expand their territory through exploration and the unlocking of new areas. You can mine resources, farm crops, craft items, and engage in combat with various creatures.
The game also features a skill tree system that allows you to customize your character's abilities. With its retro-inspired graphics, addictive gameplay loop, and a sense of constant progression, Forager offers a unique and captivating experience for players looking for a different twist on the sandbox genre.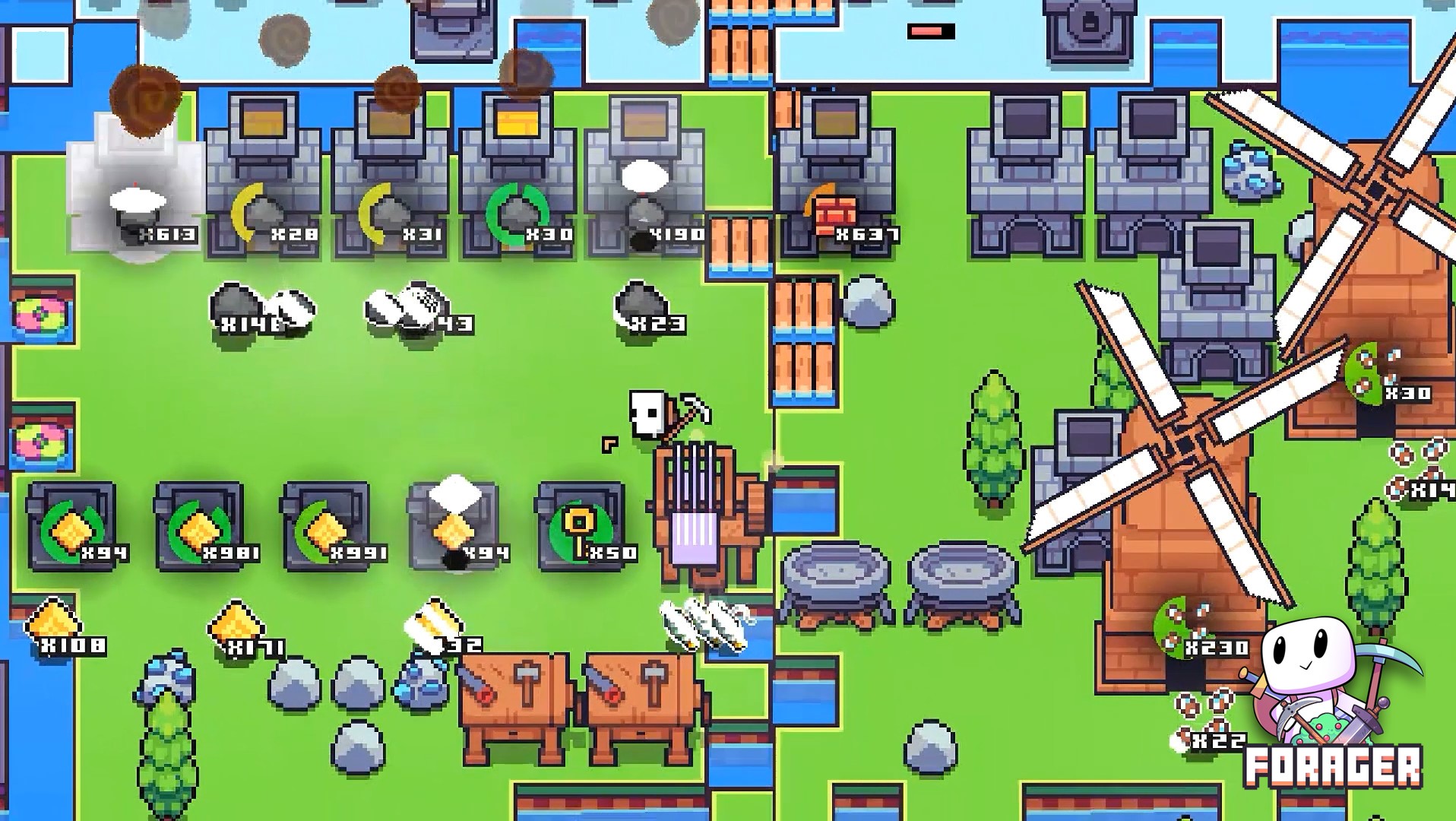 Exploring Animal Crossing-like Games on PC – A Switch-Free Experience
In conclusion, while Animal Crossing remains exclusive to Nintendo Switch consoles, there are several alternatives available for those who want to experience the joy of a virtual life simulation game on their PC. These games provide a similar sense of relaxation, creativity, and community-building, allowing players to cultivate their virtual worlds, interact with charming characters, and embark on delightful adventures.
Whether it's tending to a farm, exploring a tropical island, building relationships with villagers, or customizing your own town, these Animal Crossing-like games on PC offer a range of experiences to suit different preferences.
Dive into the world of virtual life simulations on your PC and discover the endless possibilities and heartwarming moments that await you. Let your imagination run wild and create your own unique haven, filled with friendship, discovery, and the simple pleasures of everyday life.