One of the most popular games ever created is Minecraft. The sandbox arcade game which was published by Mojang Studios in 2011, continues to be a popular game even to this day. And why not? It's a game that provides a lot of things, including the freedom to express your creativity when it comes to building and designing. So it's no surprise that there are many games like Minecraft available out there. The reason is that developers are trying to copy the sandbox game's popularity.
But since this game is popular and there are tons of games like Minecraft available, which among them is a good game to play? Don't worry because we'll give you the answer in this blog post. In fact, we'll provide a list of Minecraft-like games for you to play.
10 Games Like Minecraft to Play on PC
Below is a list of ten games you can play on PC with the same gameplay as Minecraft.
Bed Wars
One of the fun games like Minecraft that you can play right now is Bed Wars. Not only does it feature the same graphics, but it also copies a bit of the popular game's gameplay. No, you won't get to build bases or worlds here. Instead, you get to build bridges that will allow you to reach the enemy base so you can destroy their bed. It's a fun game that's also a bit competitive, considering you play it with other players as well.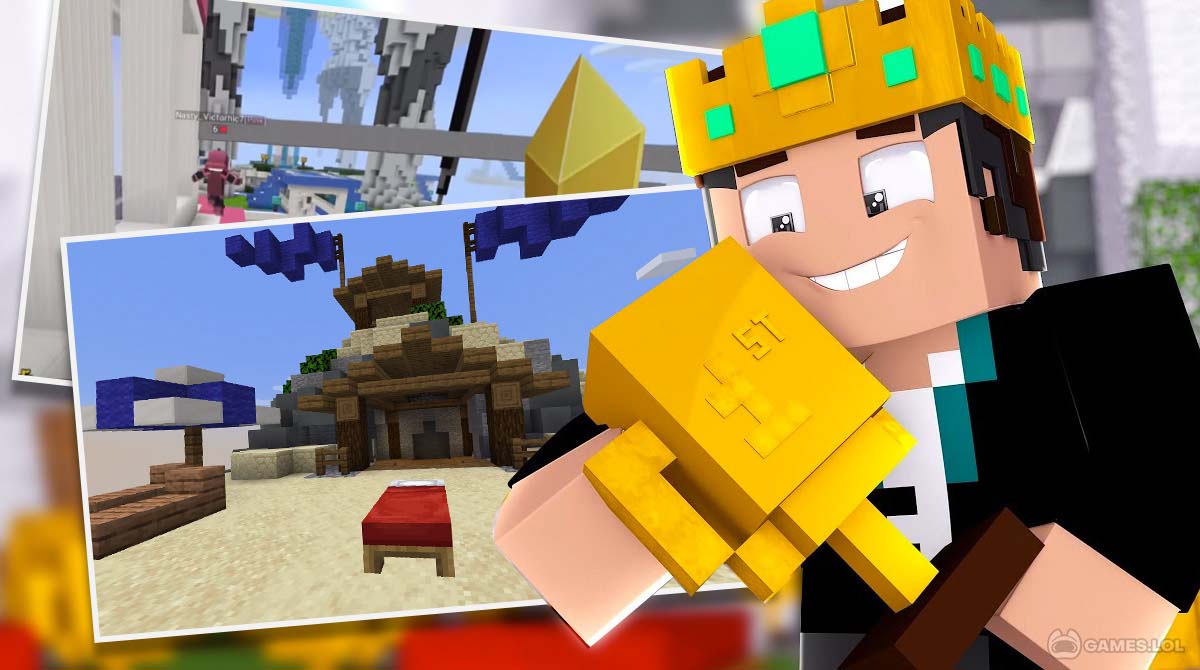 Growtopia
If you only want to play the sandbox gameplay of Minecraft, then Growtopia is a good game to try. It's where you get to develop your world, starting from scratch and then developing it using your creativity. Just like Minecraft, all of the resources and materials you need to build can be harvested. So, it won't be a problem to start with nothing, as you can gather everything you need and craft them.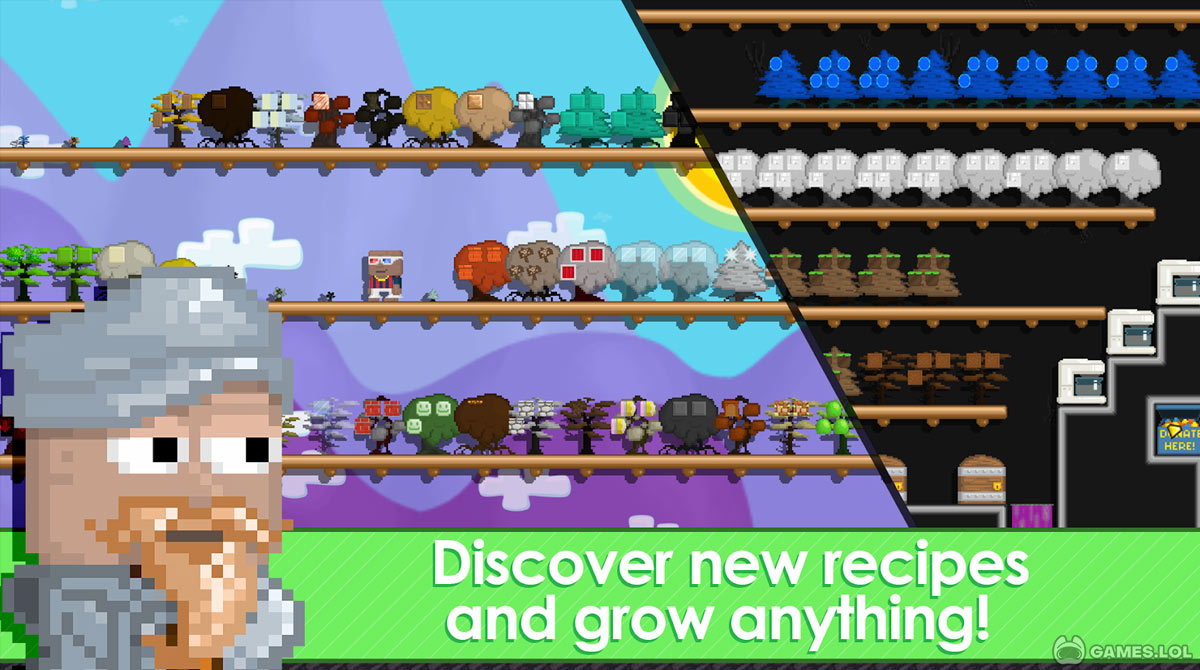 Lokicraft
Another great game like Minecraft that you can play is Lokicraft. What's great about this game is that it mimics Minecraft in many ways. It features the sandbox aspect of the popular game as you will be able to build and craft your world. Furthermore, you get to harvest materials and then create buildings or tools that you can use in the game. Aside from the sandbox aspect, there's also the survival mode, where you try to survive in a world full of monsters. You need to build shelter and craft weapons to help you survive.

Godus
If you're looking for a game where you get to play the role of a god and create anything you want, then play Godus. It's a god simulator game where you get to play the role of a god ruling over an island. As the lord, you have control over how you want to shape the island. You can destroy mountains or create them. Additionally, you can create forests or remove them. It's a fun game where you can do whatever you want on the island.

Block Craft 3D
Another game where you get to express your creativity in building and designing is Block Craft 3D. In this open world, only your creativity will limit what you can build. You can build houses, castles, buildings, and so on. As for the materials you'll need, they're all available around the world. You just have to do a bit of exploring to get the right materials you will need for your construction idea. It's a fun and interesting game, where your creativity can let loose when it comes to building things.

Block Story
Games with stories are also fun to play since it provides you with something to try and complete. Well, one Minecraft-like game that also features story-driven gameplay is Block Story. Similar to Minecraft, you get to build and craft your own world. Put up buildings, structures, or craft tools. But aside from building things, this game also features an RPG-like story for you to follow. There will be quests and missions that you can complete to help advance the story. It's an interesting and unique game where completing the story is as important as building things.

Pixel Worlds
If you prefer playing roguelike games that also feature Minecraft elements, then Pixel Worlds is the game to play. It's a sandbox MMO where you get to explore dungeons, battle monsters, and customize your character. Since it's a sandbox game, building things will still be part of the gameplay. It's an interesting game that provides different elements for you to enjoy. Whether it's building things, exploring dungeons, trading with other players, or fighting against enemies, this game has it all.

Fancade
Do you think you have what it takes to create a fun and exciting game? Then try playing Fancade. It's a casual game that provides you with a platform where you can create games and then play them yourself. It features tools that you'll need to help you create a game in any way that you want. And if you're not feeling creative, don't worry since this game also features games that other players created. You can try playing these fun games as well.

LOSTMINER
Another game like Minecraft that you can play is LOSTMINER. It's a block-building game that also features challenging survival gameplay. What's different about this game is that it doesn't feature 3D block graphics, as it uses 2D block graphics. Therefore, bringing back some memories of classic games. But even with its 2D graphics, it's still a fun game to play since it's fully polished. You will definitely enjoy playing this game.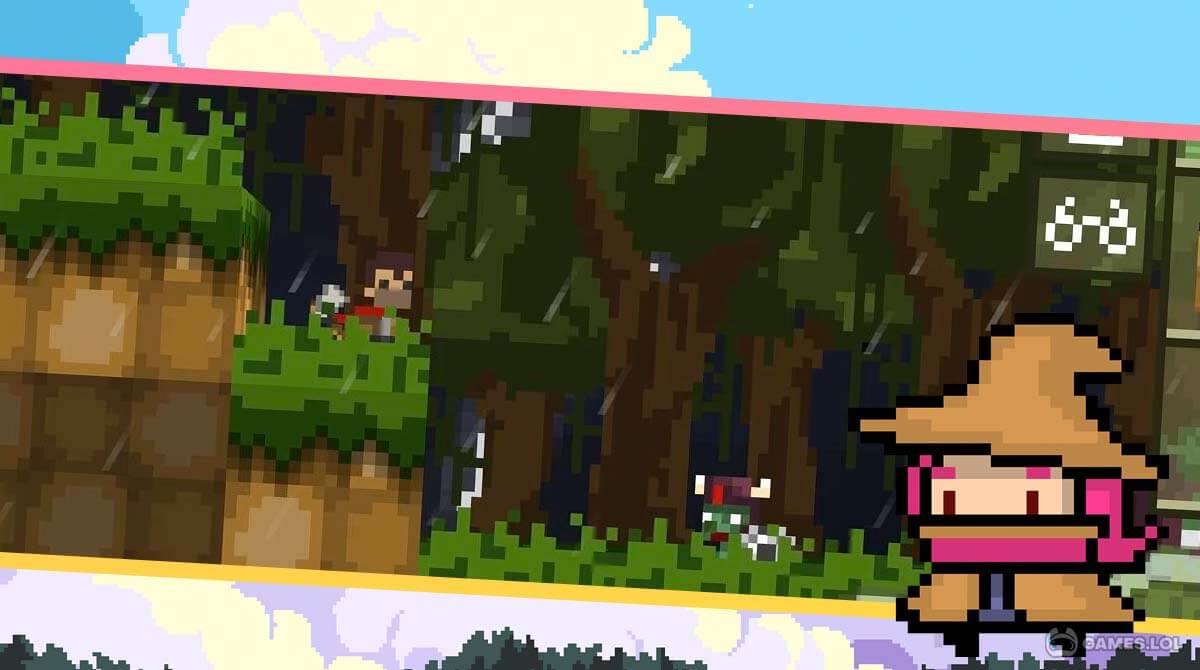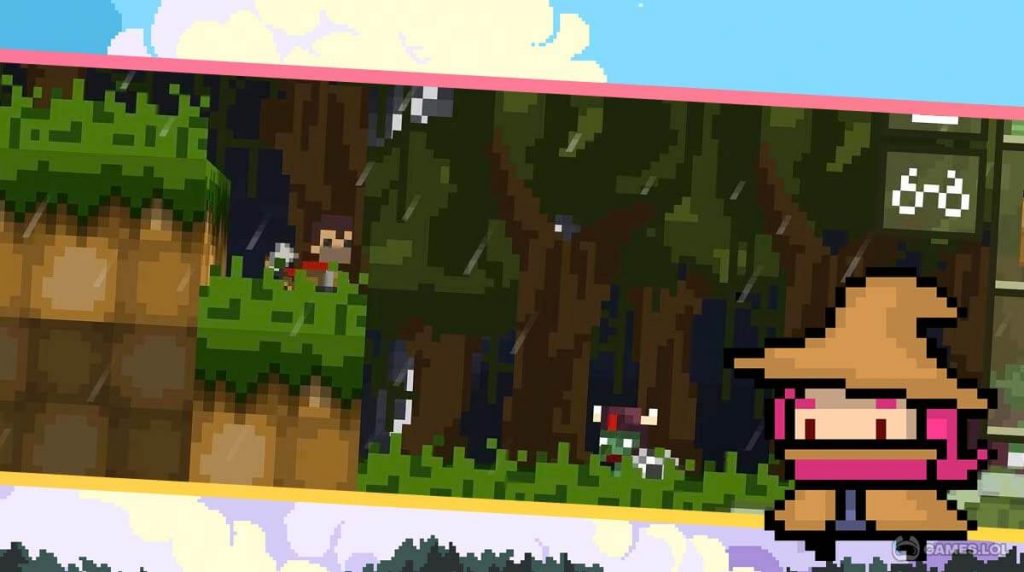 Tower Craft 3D
The last, but certainly not the least on this list is Tower Craft 3D. It's a building game where you get to construct a skyscraper instead of building a world. What's interesting about this game is that there are many different types of floors that you can construct on your skyscraper. You can construct a residential floor, an office floor, an entertainment floor, or even a farm. Your goal here is to construct the tallest skyscraper that you can. But you will need resources for that, which you can gain from constructing certain types of floors.

Try Out the Games Like Minecraft Listed Above
There are many more games like Minecraft that you can play. But the ones provided on this list are a good starting point for you. These will help you explore and experience sandbox games on PC. So if you want to learn more about these types of games and more, stay tuned here in Games.lol!