Pixel art games are video games that utilize pixel art graphics to create a retro, nostalgic aesthetic. These games often harken back to the 8-bit and 16-bit era of video games and feature simple, blocky graphics. In recent years, pixel art games have seen a resurgence in popularity. It invited independent and mainstream game developers to incorporate pixel art styles into their games.
In this blog, we'll be exploring the top pixel art games that are timelessly enjoyable. Whether you're a seasoned fan or new to pixel art games, they will surely captivate your taste. The low resolution and limited color palette give these games a unique, hand-crafted feel. You can also allow yourself to experience the vintage side of video games.
If you're searching for enjoyable pixel art games, here are 10 must-play pixel art games you have to check out.
Cat Bird
In Cat Bird, you play as a cute and mischievous flying cat on a quest to evade monsters. As you fly through a colorful and challenging world, you'll need to avoid obstacles and enemies. You will also collect coins and power-ups, and solve puzzles to progress. With smooth and intuitive controls, vibrant graphics, and a catchy soundtrack, this game is fun to play.
But beware because the higher you go, the more treacherous the journey becomes. Can you reach the pinnacle of the sky and become the ultimate Cat Bird? Play now and find out!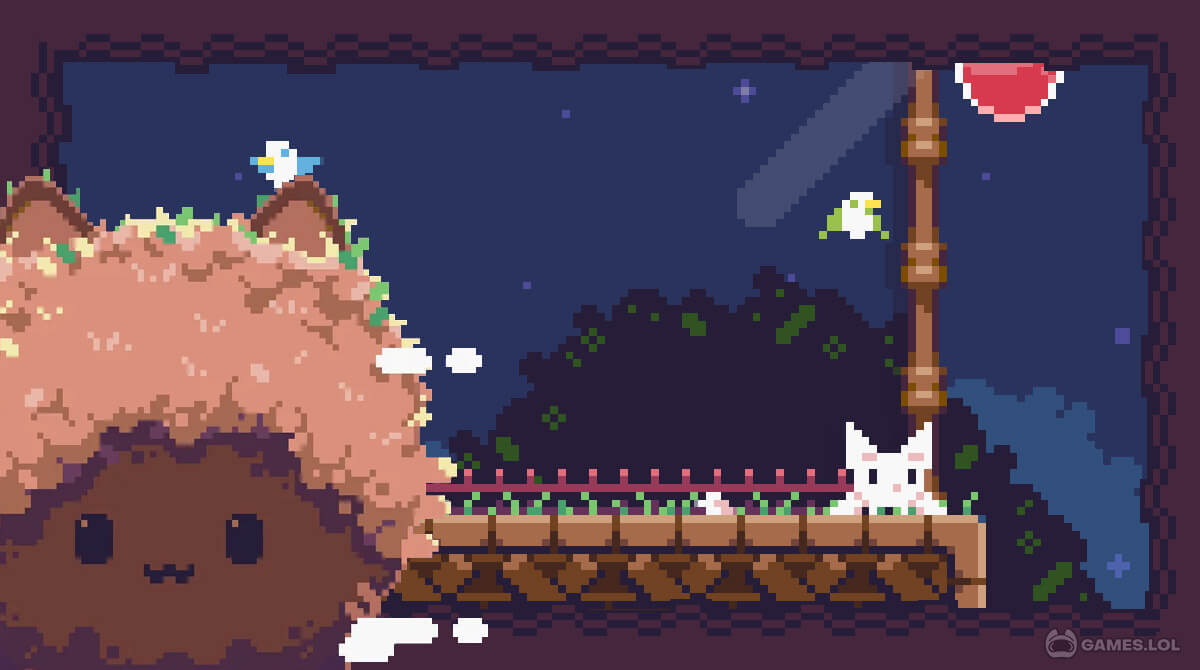 Pixel Dungeon
Pixel Dungeon allows you to play as a brave adventurer delving into the depths of a mysterious and treacherous dungeon. As you explore randomly generated levels filled with treasure and danger, you'll need to fight monsters and collect valuable items. You can also level up your character to survive. With simple and intuitive controls, retro pixel graphics, and a challenging curve, it is a classic roguelike game to enjoy.
But be warned because death is permanent in Pixel Dungeon. If you fall in battle, you'll have to start again. Can you make it to the bottom of the dungeon and claim the ultimate treasure? Play now and find out!

Soda Dungeon 2
In Soda Dungeon 2, you will explore an unknown frontier, recruiting brave heroes to explore dangerous dungeons. As you equip and upgrade your heroes, you'll need to optimize your team to overcome the challenges ahead. With a humorous and lighthearted tone, colorful pixel graphics, and varying classes and abilities, enjoy this fun RPG.
But the adventure doesn't stop there. In addition to the main campaign, Soda Dungeon 2 also features daily challenges and special events. It allows you to compete and cooperate with players from around the world. Can you lead your team of heroes to victory and become the ultimate dungeon master? Try out this game on your PC.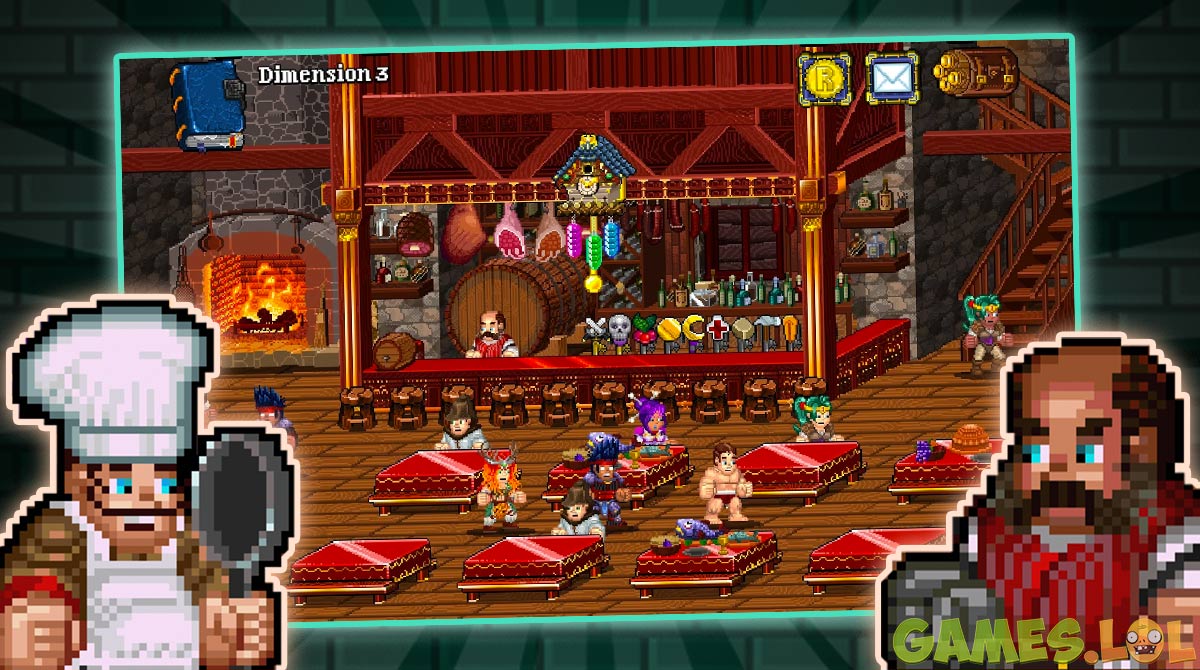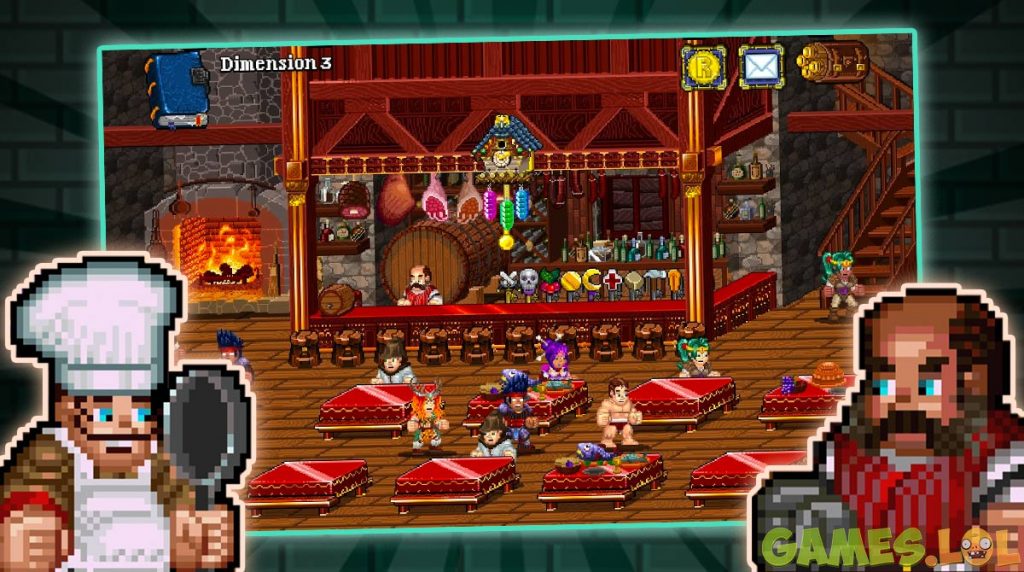 Tiny Island Survival
In Tiny Island Survival, you find yourself stranded on a deserted island with nothing but your wits and a few basic tools. As you explore the island and craft items, you'll need to manage your hunger, thirst, and health to stay alive. The game will immerse you with realistic survival mechanics, colorful graphics, and atmospheric sound design.
But you're not alone on the island. You'll also encounter wild animals, hostile natives, and other dangers for your survival. Can you overcome these challenges and find a way off the island? Play now and see if you have what it takes to survive in the wild!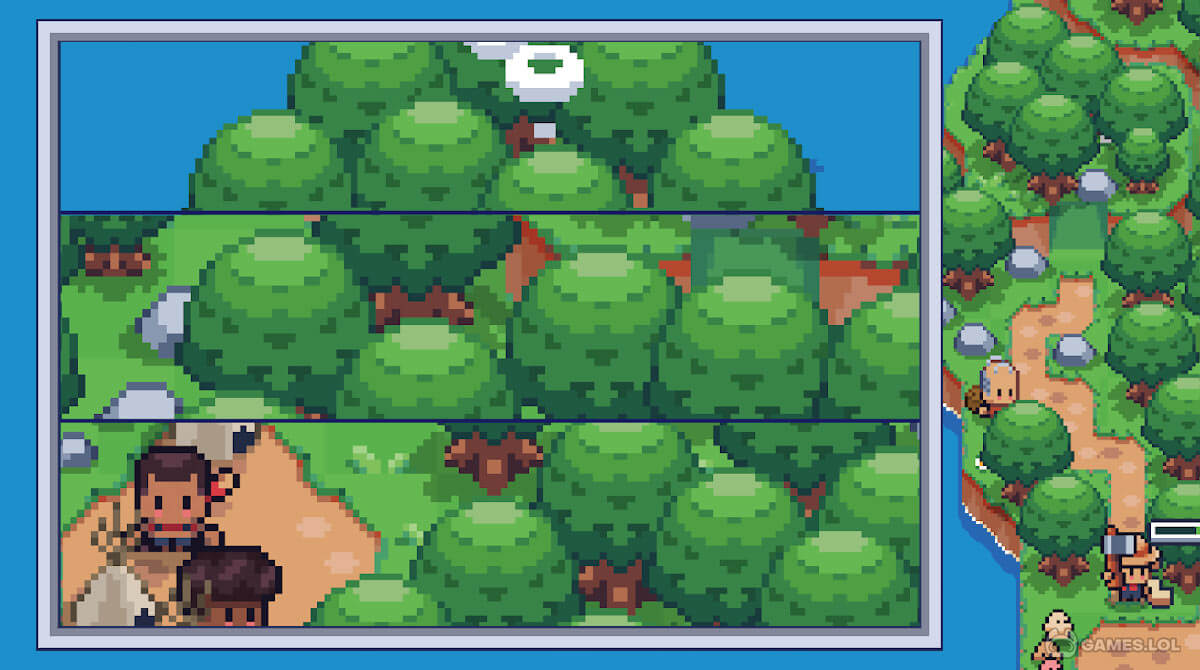 Pixel Starships
Pixel Starships is a strategy game that lets you be the captain of your very own starship. In the game, you are tasked with exploring the vast galaxy and battling enemy ships in epic space battles. With an extensive shipbuilding system, customize your vessel to fit your playstyle. You can also choose from a variety of weapons, shields, and other equipment. As you progress through the game, you'll recruit new crew members to join your crew and journey.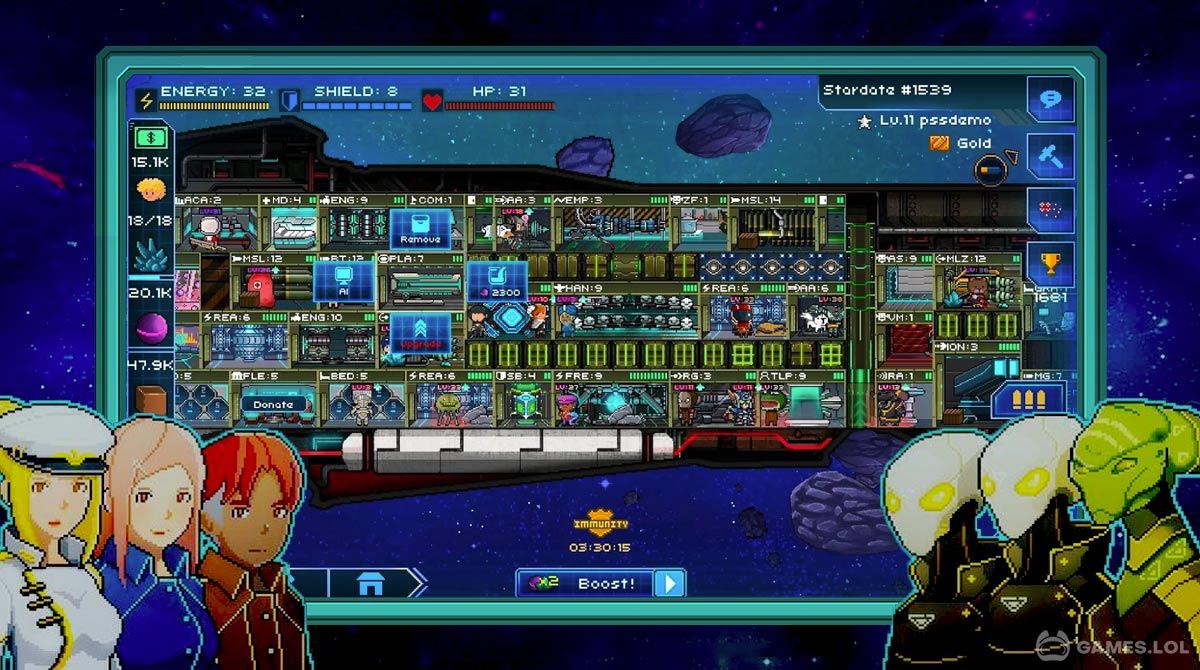 Mini DAYZ
In Mini DAYZ, the world has been ravaged by a mysterious disease, and you must survive in a post-apocalyptic landscape. As you explore the landscape, you'll gather resources, craft items, and fend off zombies. You can also gear up and customize your character to make it effective in the survival journey. With a stunning pixel art style and immersive gameplay, the game offers a unique take on the survival genre.
In addition to survival gameplay, Mini DAYZ has no in-app purchases that can bother you while playing. This lets you enjoy the game entirely for free. With different weapons and equipment to unlock, you can use all your skills to outsmart and outlast your opponents. Can you survive in the world of Mini DAYZ?

Bit Legends
Bit Legends allows you to enter a world of fierce monsters, epic battles, and legendary loot. As you journey through the game, you'll collect powerful heroes and form a team to take on challenging quests. You can play the game either as a police, rogue, or mercenary. With this character, you can choose the suit that fits your personality and playstyle.
In addition to the epic campaign and multiplayer battles, the game also features a deep character customization system. This allows you to tailor your heroes to your playstyle. So gather your team and get ready to conquer the world of Bit Legends!

Ailment
Ailment is an action-packed game set in a dystopian future where you play as a protagonist fighting to survive. In this game, you will fight against your former crewmates that are now infected. As you journey through the game, you encounter various enemies ranging from mutated creatures to monstrous zombies. You must use your skills and weapons to defeat these foes and uncover the truth behind the mysterious ailment.
As you progress, you will encounter challenging boss battles and must make strategic decisions to survive. With its immersive narrative and fast-paced gameplay, Ailment is a must-play for fans of action games.

Sword of Xolan
In Sword of Xolan, you play as the brave hero named Xolan, a skilled swordsman on a mission to bring justice. Armed with your trusty sword and magical abilities, you must journey through beautiful environments and defeat hordes of enemies.
As you explore every place, you will encounter hidden secrets, puzzles, and challenging boss battles. With intuitive controls and smooth gameplay, the game offers a thrilling and immersive experience for players of all skill levels. Will you be able to bring justice and be the master swordsman? Play Sword of Xolan and find out!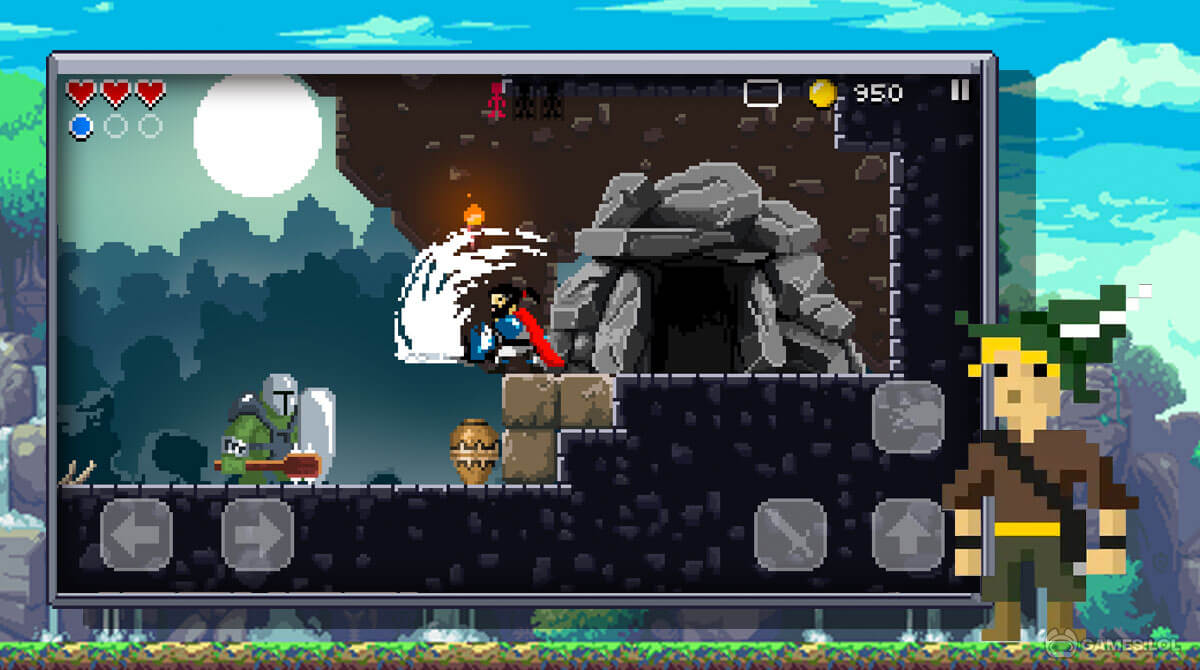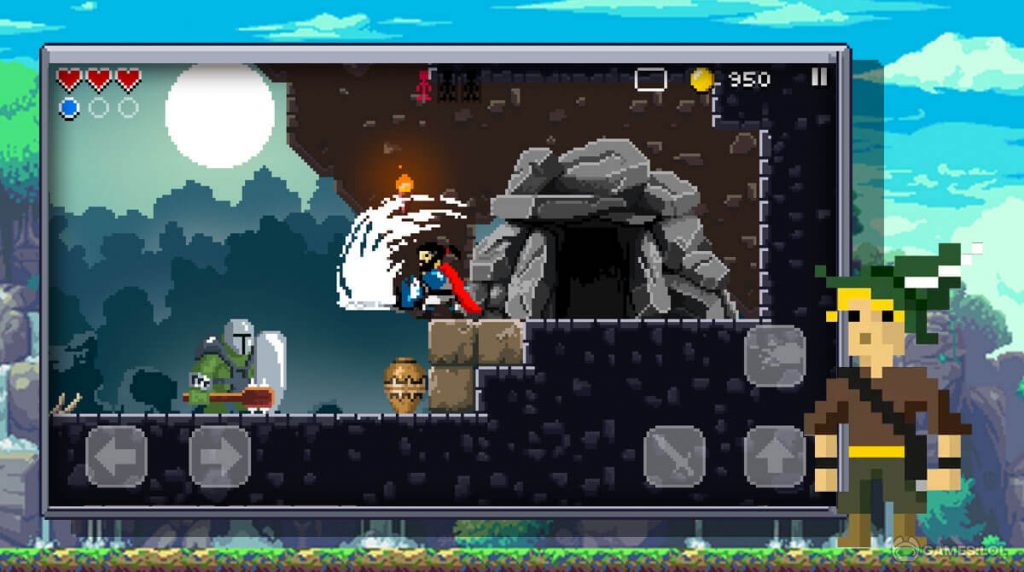 The Way Home: Pixel Roguelike
In The Way Home: Pixel Roguelike, you are a stranded castaway trying to make your way back home. With only a limited amount of resources, you must navigate through procedurally generated levels filled with dangerous creatures and challenges.
As you progress, you'll have to make tough choices to survive. Do you risk fighting a powerful enemy for valuable loot, or try to sneak past and conserve your resources? With its pixel art style and challenging gameplay, the game offers a unique and exciting experience for fans of roguelike games. Can you make it back home? Play The Way Home Pixel Roguelike and find out!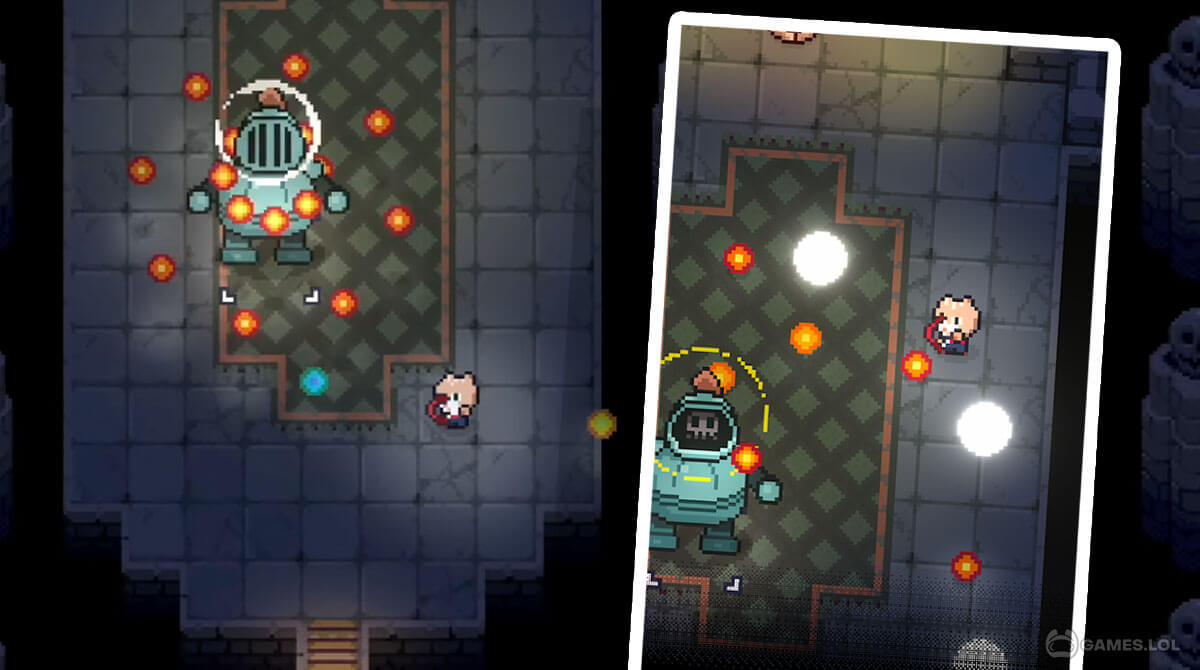 Which of the Pixel Art Games Would You Like to Try?
The pixel art games we provided do not imply a rank of games. Each game still depends on the player's convenience with the gameplay and rules. So download and play either of these games here in Games.lol to enjoy the best gameplay experience.