There are various games available out there that allow players to showcase and exercise their creativity. But probably no game does it better than Gacha Life. Published by Lunime, it's a casual action-adventure game that offers different activities that will allow you to exercise your creativity. One of the most popular ones is the creation of different avatars and using them to create skits using the game's Skit Maker mode. You can also make various scenarios and then use them in creating a short video.
The game also features other things like playing mini-games, interacting with characters, and many more. But its main gameplay would be allowing you to express your creativity. If you're wondering how that is done in Gacha Life, you've come to the right blog. We'll be featuring 5 of the best Gacha Life TikTok compilations in this post, so you can see how your creativity can be used best in this game.
Gacha Life TikTok Compilation by Ponka
One of the latest Gacha Life TikTok compilations available was uploaded by YouTuber Ponka. It was uploaded last September 13, 2021, only, but it already garnered 871 thousand views on Youtube. The video is 30 minutes long and it features various Gacha Life TikTok videos created by various users. Though it is long, you'll enjoy watching it. The video features various creative and funny stories showcasing how the game can be used to create awesome and cool videos.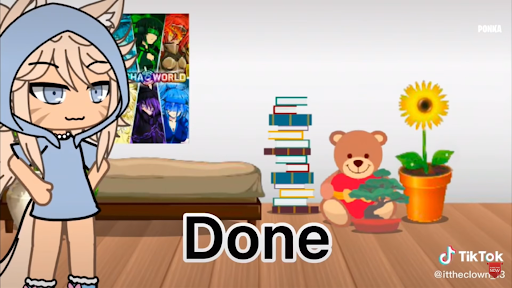 You will definitely enjoy watching it, as well as seeing how the game is used. You will likely get ideas on how you can also play Gacha Life to create your own videos.
Gacha Life TikTok Compilation by Lady Gacha
Another good Gacha Life compilation to watch is from YouTuber Lady Gacha. You know it's a popular and awesome compilation since it already garnered 1.9 million views in a short amount of time. It's also the longest video on the list at 31 minutes duration. Even though it's long, that's okay since all the TikTok videos featured are awesome and cool. What's great about it is that some of the videos use foreign language yet don't take away its entertainment factor.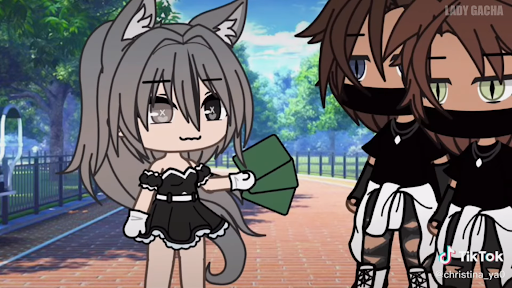 You'd still enjoy watching it and be marveled at how they created such cool videos using only Gacha Life. It shows that you will only be limited by your imagination in the game.
Gacha Life TikTok Compilation by TINGTING
The Gacha Life TikTok compilation video of YouTuber TINGTING is also another great video to watch. It already amassed 1.05 million views. What's great about the compilation is that many of them are from the same TikToker. This means that many of the featured videos are a compilation of stories put together in one video. It's like watching a TV cartoon series but created using Gacha Life's Skit Maker.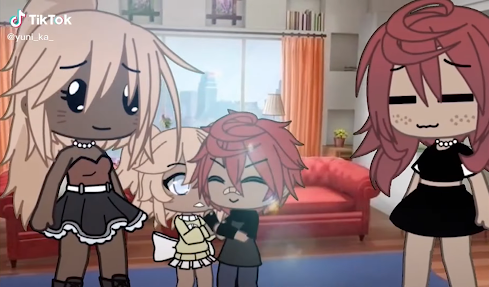 This shows another avenue that the game offers. You can create various short videos, even creating your own mini-series to attract Gacha Life players and audiences.
Gacha Life TikTok Compilation by Bum Bum
YouTuber Bum Bum's Gacha Life TikTok compilations are also one of the best ones you can find on the Youtube platform. The video has already garnered 2.3 million views, the highest on this list so far. And there's a reason for it. The Gacha Life videos this channel chose are very entertaining to watch. The edits are also smooth and the background music used enhances the video even further. If you want to watch funny Gacha Life skits, this channel will surely capture your interest.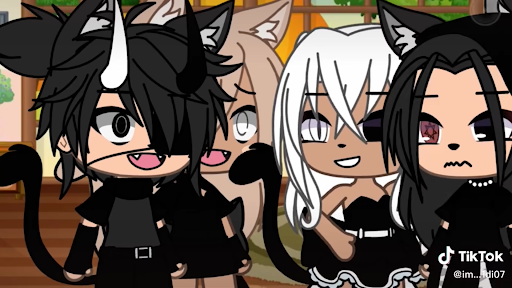 You'll likely find yourself laughing out loud in many of the videos showcased here. Some videos don't have background music, but it does come with voice overs, making the video more entertaining to watch.
Gacha Life TikTok Compilation by GL CresleyHK 2
Last but certainly not the least is the Gacha Life TikTok compilation by YouTuber GL CresleyHK 2. It's the oldest video on this list since it was released in the second week of August. It already has 2.2 million views, which means people enjoyed watching this video. But what separates this video from the others on the list is the fact that it's only 8 minutes long.


This means that you won't have to spend a lot of time being entertained with its Gacha Life TikTok compilations. The music and editing are also spot on, so you'll definitely have fun watching it. It's a great video compilation to watch if you're looking for short entertainment while waiting in line.
Final Thoughts
Evident from the various videos available online, Gacha Life is one of, if not, the best games that you can play to showcase your creativity. The tools and activities that the game offers make it easy for kids and kids at heart to express their creativity. Create funny and entertaining anime-like videos using the Skit Maker in Gacha Life. As the classic saying goes, 'Your limitation is your imagination'.