Many players have enjoyed building and construction games. There's something to it that makes you feel accomplished and satisfied without being stressed out. One of the best building games out there is the original SimCity. Before The Sims, SimCity BuildIt has been around since 1989, created and developed by Electronic Arts. Since then, it has spawned several Sims games that are still considered a staple in the gaming world. In SimCity, the objective is to create your own city from scratch and control where your establishments go.
After the success of SimCity, many developers also created building games that are similar to it. You can't blame them because SimCity is a refreshing game great for those who want to play without the additional stress. If you want to find out what these games are, here are seven of these that you might enjoy. They have similar gameplay as SimCity, but they also have their own twists that make them unique. The best part of it all is that you can play them for free!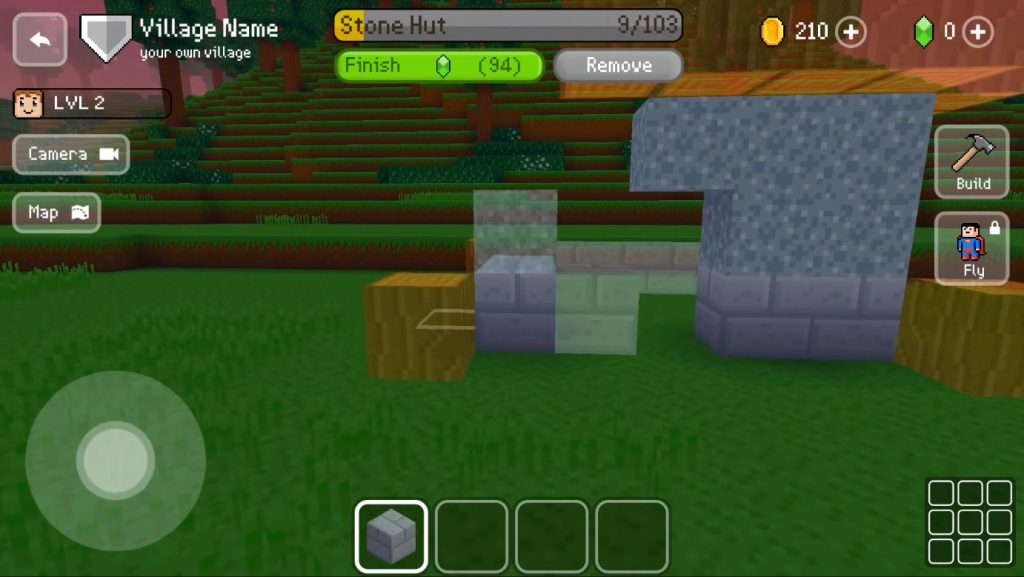 1. Block Craft 3D
If you're looking to play a SimCity alternative that employs Minecraft-like graphics, Block Craft 3D is a fun and free interactive building game you can play with Games.lol. Developed by Fun Games for Free, this exciting game ignites your creativity. In this game, prepare to build your very own megacity using blocks. Craft buildings, sculptures, houses, and almost anything that you can think of!
2. Idle Island – City Building Idle Tycoon
Created by RSGapps – Idle Tycoon Games, Idle Island is a building game where you get to create a city on your private island. On your island, you can grow and expand your business and earn cash. Though a city building game, what makes it unique is that it uses idle mechanics. Furthermore, it is the best game to play if you dream of becoming a successful business tycoon. Pursue your business dreams and become one of the best in the business world with Idle Island.
3. RoboCraft: Building and Survival Craft – Robot World
Welcome to RoboCraft, where everything is possible in this virtual world. You can build, construct, and destroy everything in sight. In other words, there are so many things you can do here. You can build your shelter from scratch, gather resources, and interact with other elements. Your creativity is your limit to do anything in the Robot World. Aside from that, you can choose from Survival and Creative mode to craft your world.
4. City Island: Builder Tycoon
One of the best city builder games, City Island: Builder Tycoon, is a building game you never want to miss out. You get to grow a gigantic city filled with happy citizens, thanks to your creativity. Specifically, you get to build houses, facilities, and amusement parks, and more. Don't forget to give your citizens jobs, too! Are you ready to take on the challenging task of making your bustling megacity? Start playing City Island on PC today.
5. City Island 3: Building Sim Offline
Build the city of your dreams in this fantastic building game! In City Island 3, you not only get to grow one city but multiple cities in one archipelago! It is the kind of game where you will never run out of tasks because you are juggling to build numerous islands at once. Let's see where your creativity will take you in City Island 3.
6. LokiCraft
Why would you settle for buildings and residences when you could create your world from scratch! Developed by akseno2, LokiCraft is a lot more similar to Minecraft, but it's still a building game nonetheless. In this game, you will have to use all your creative juices to craft a blocky world of your own. You can create and build anything that you want without limitations. It's not only a building game, but it's all about survival as well. Watch out for monsters and live the life you want in LokiCraft!
7. Megapolis: City Building Simulator
Just like SimCity BuildIt, Megapolis is another fun building game that makes use of your creativity. You get to manage roads, buildings, houses, facilities, and many more. Choose from the 700 buildings that you can build, and slowly watch your city grow from the ground up. Furthermore, plan your resources and money ahead of time so you can successfully finish your upgrades.
Conclusion
These are just a few of the many awesome SimCity alternatives you can play on PC. Despite having similar game objectives, which is to build a city of your own, each of these games come with different play styles that will surely pique your interest. Choose which game suits you best and download them for free on your PC with Games.lol.