If you are looking for an amazing racing game that mainly focuses on drifting, then CarX Drift Racing 2 is the right game for you. This awesome racing game was published and developed by the Russian developer CarX Technologies.
Compared to the reigning racing games like Forza Horizon and Need For Speed, CarX Drift Racing 2 is entirely different. Though the latter lacks career mode, storyline, and sidequests, you will still enjoy this game as you need to focus more on leveling up and earning in-game money to buy unique cars and unlock tracks.
Get to Know More About CarX Drift Racing 2
Instead of missions and races, CarX Drift Racing is more about showcasing drifting skills. At first, you need to work out for drifting-focused physics to get money to buy finer cars and mods. As you progress in the game, you are expected to drive a superior drift-capable and fully tuned car.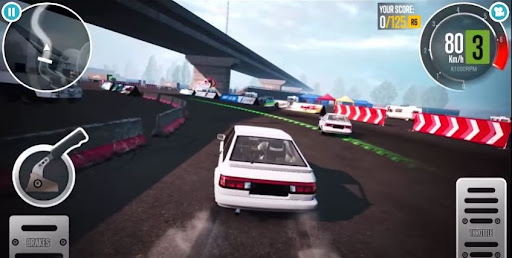 The mechanics of the game are smooth and easy. Even a beginner will surely figure out how the game works. However, you still need to allot more room on practicing how to drift efficiently and get the best car in CarX Drift Racing 2, and this is what we have for you here! But, before we jump into the CarX Drift Racing 2 Car List, we first need to understand the importance of tuning up your car.
You Need To Tune-Up Your Car
Yes, CarX Drift Racing is about getting the best cars and unveiling your drifting skills. But did you know that tuning up your car also matters? Yes, and it is extremely important, especially if you wish to execute the best drifts in the game.
Though the modification element is very simple, you still need to customize the settings in-depth, like adjusting the suspension part in the wheel track and wheel lock. Also, it would help if you steered changes to the torque and horsepower on the engine.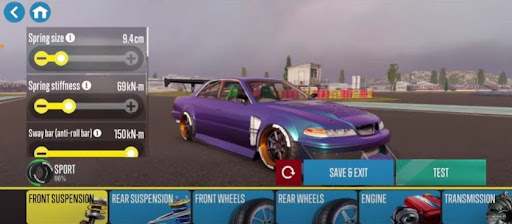 In tuning your car, you need to be keen on the details, from the car's overall performance up to its visual appearance. Luckily, you can tweak that stuff here. You can test out your modifications by actively participating in various modes here. You can try the new multiplayer feature where you can get a chance to play with other players around the world.
Grab the Devs Update!
You will surely know what this means if you are currently playing CarX Drift Racing 2. But, if you're still planning to play, then you better choose to download it now. CarX Drift Racing 2 is now drafted to be more enhanced and optimized.
With the latest version, you will definitely enjoy the exceptional steering controls, and the mechanism of the gear has become user-friendly and more accessible. Your attention will be captivated by its superior textures and intensified driving physics as you play the game.
Access the CarX Drift Racing 2 Car List
To successfully showcase your drifting skills, you need to find the best car in CarX Drift Racing 2. So, here we are heading the list of best cars in the game; the list is generated as claimed for their availability;
1975 Lancia Beta Coupé
1981 LiAZ 677 M
1971 Dodge Challenger
2011 Ford F-150 SVT Raptor
2005 Mercedes-Benz ML
MAN Lion's Regio
2007 BMW M5
Renault Trafic
1997 VAZ 2107 Zhiguli
Ford LN 9000
Freightliner FLC
1959 Cadillac Eldorado Seville
2013 Scion FR-S
2000 Iveco Daily
2003 Lexus LS 430
2011 Jeep Grand Cherokee
1998 GMC Topkick
2008 Volvo FH16
2006 Subaru Impreza
FFB Tabbert Classic 570
1986 Fleetwood Bounder
2003 Chevrolet Express
2011 Ford F-150 SVT Raptor
2005 Jeep Grand Cherokee
2012 Jeep Grand Cherokee
2013 Iveco Eurocargo
Mazda 3
1996 Toyota Mark II
1973 Toyota Celica
2016 BMW M2 Hunter
2019 Toyota Corolla
Nissan 350Z
How to Unlock the Best Car in CarX Drift Racing 2?
Before choosing which car you wish to drive, you have to learn how to buy or unlock a car in CarX Drift Racing 2. First, you need to open the game itself and wait until it is fully loaded. Then, click the tab where the "car showroom" is located. Upon accessing that tab, you will notice hundreds of available cars waiting to be purchased.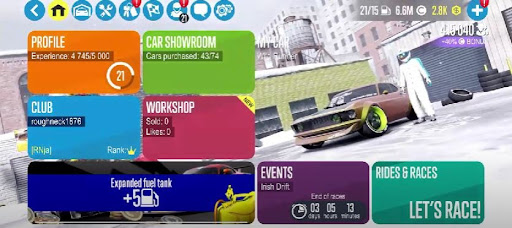 In each car, you will see its price below its name. If you think your funds are enough to buy the car you feel fits your preference, click buy and start drifting! Note that the cars are only purchasable through in-game money. So, are you ready to buy the best car in CarX Drift Racing 2? Join the global CarX community and show what you've got! For more information about this drifting game, such as additional cars on the list, you better stay tuned here!