When it comes to fun casual games that can offer a bit of a challenge then you have to play endless runner games. They're casual games with simple gameplay of running forward and avoiding obstacles along your path. As simple as that sounds it's not an easy game to play. Your character runs fast and many obstacles will block your path. You will need to have a quick reaction and timing to avoid all the obstacles and continue running.
It's an enjoyable game that's popular with many people. And if you're one of those who enjoy playing endless runner games, then you'll love what we have for you in this blog post. We'll list down the ten best endless runner games you can play right now.
10 of the Best Runner Games Available to Play Now
Since a lot of people enjoy playing runner games, game developers took advantage and came out with great and fun games to play. In this section, we list down the best endless runner games you can play.
1. Sonic Forces
What's more fun in a running game than using the fastest blue hedgehog? That's what you'll experience in the endless runner game Sonic Forces. It's one of the best running games you can play, and a big reason for that is Sonic and his friends who you can use as characters. What you will enjoy with this game is that it also has a multiplayer game mode where you can race against other players. And winning will depend greatly on your strategy. And like with Sonic other games, you will also collect rings that you can use for upgrades.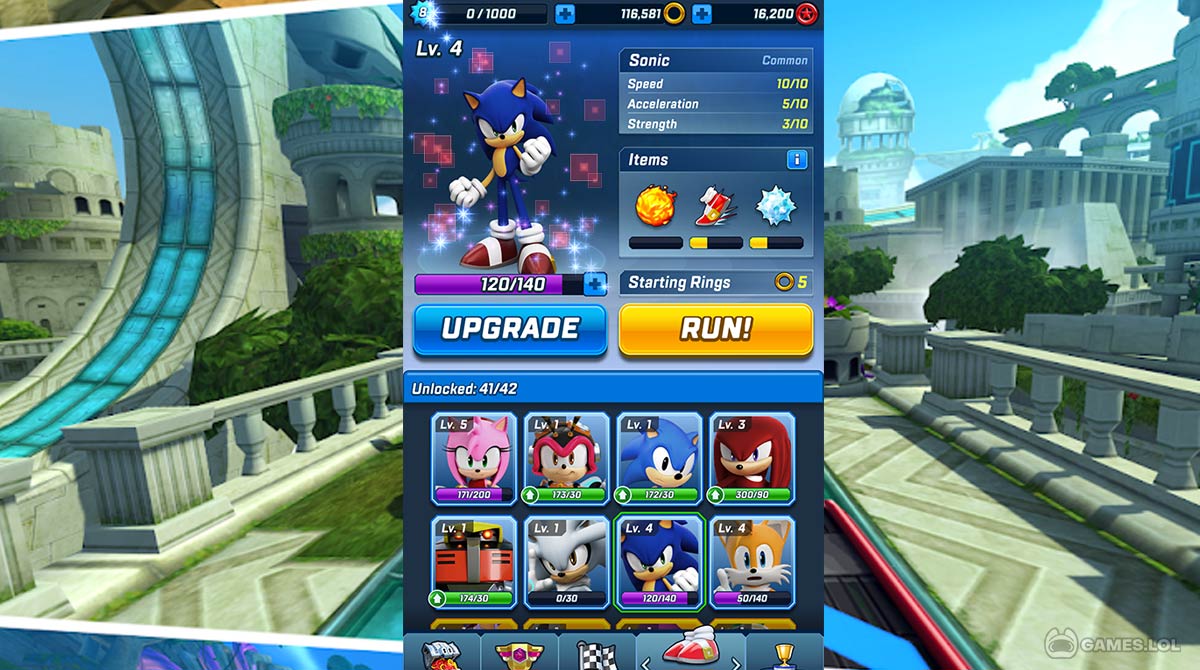 2. Temple Run 2
Of course, a list of good endless runner games is not complete without some of the old-school runner games that popularized the genre. One of those oldies but still gold is Temple Run 2. What makes this still a good running game right now is not only the simplistic and basic gameplay but also the added features that made it more fun to play. It features more obstacles and new characters, as well as added fun features like cart riding and rope sliding. Despite the classic feel of the game, it's still enjoyable to play.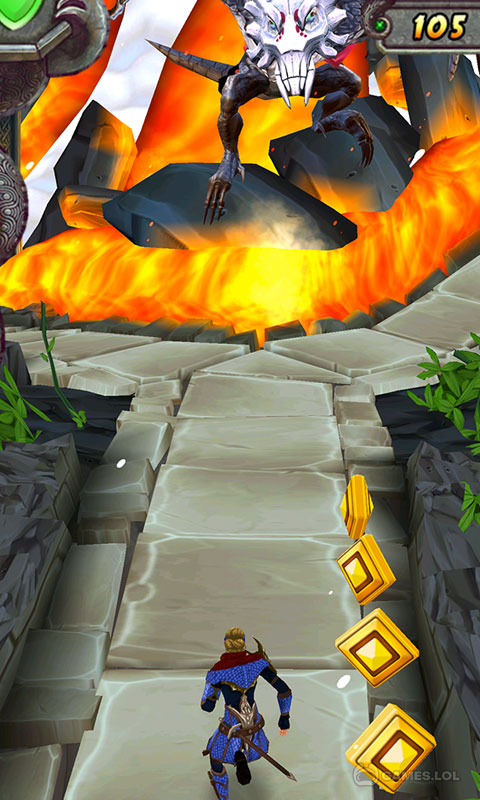 3. Jetpack Joyride
If you're tired of just running around and avoiding obstacles, Jetpack Joyride can provide a different gameplay. It's not the usual top-down gameplay since this one is a side-scrolling platformer. But unlike other runner games, you can use various modes of transformation here with the jetpack being the first one. What you will enjoy here is that you don't just dodge enemies, you can also fight back, especially if you happen to get machines that allow that like a robot or dragon.

4. Cookie Run: Ovenbreak
Another side-scrolling platformer you can enjoy is Cookie Run: Ovenbreak. But this time you will use a gingerbread cookie. It makes for a tasty endless runner game. What you will find great about this game is that you're running because you're trying to rescue other cookies from being eaten by the witch. You will also enjoy the fact that you can compete with other players to see who's the better runner. It's a fun and tasty game you will surely enjoy.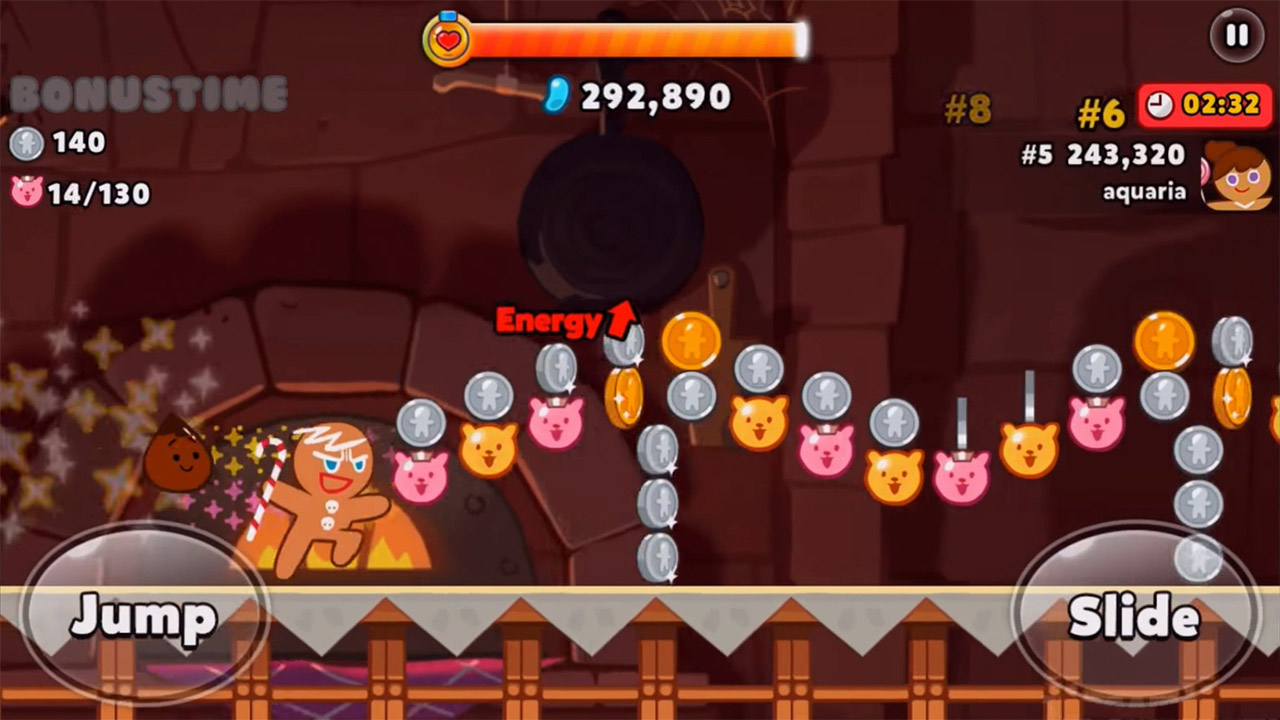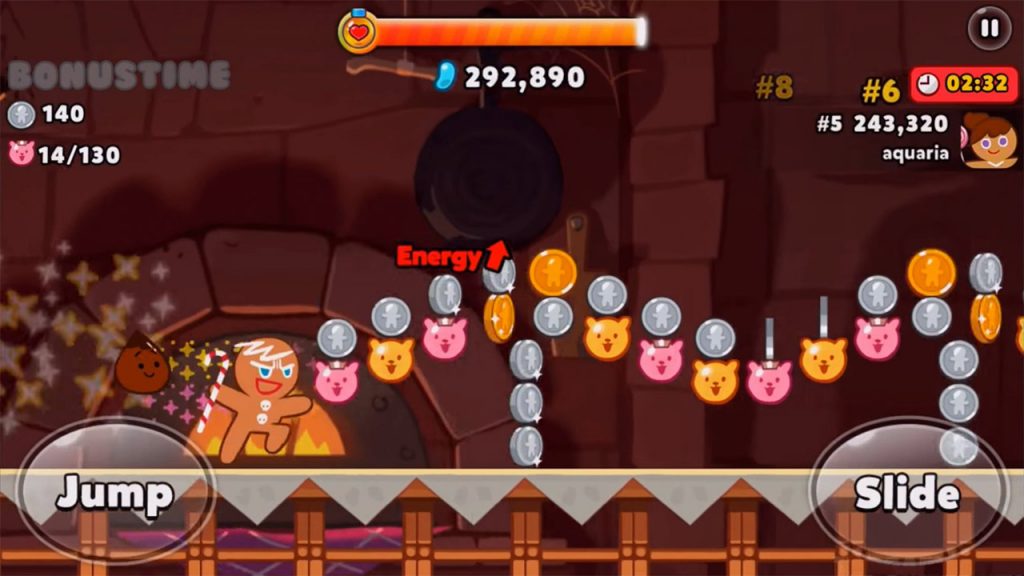 5. Run Sackboy! Run!
A fun 3D runner game that you can play is Run Sackboy! Run! It's an endless runner where you get to use the cute knitted hero Sackboy from LittleBigPlanet. The grump Negativitron is going on a rampage, and you have to run to make sure he doesn't get you. But you have to avoid obstacles along the way in this side-scrolling platformer while also collecting bubbles. The bubbles are what you'll use to unlock other characters from the franchise and use them for your run. It provides fun and great gameplay with awesome characters.

6. Penguin Run
Who says penguins can't run? They can if they need to and that's what they'll do in Penguin Run. It's a cute side-scrolling game where penguins are running forward trying to eat as much fish as they can. But there are obstacles along the way and you'll have to help these penguins avoid them as they run forward. You will help them jump and slide to avoid obstacles while also collecting fish to eat, as well as coins you can use to change the color of your penguin. It's a fun and cute game you'll surely enjoy playing.

7. Blades of Brim
Here's a unique running game that you will love playing. It's titled Blades of Brim, a hack-and-slash running game. Unlike other running games where you just avoid obstacles, your goal here is to slash enemies you come across. You'll perform actions similar to side-stepping but instead of just side-stepping, you'll slash enemies on that path. It's a great addition to the endless runner genre and makes this one of the most unique endless runner games you can play.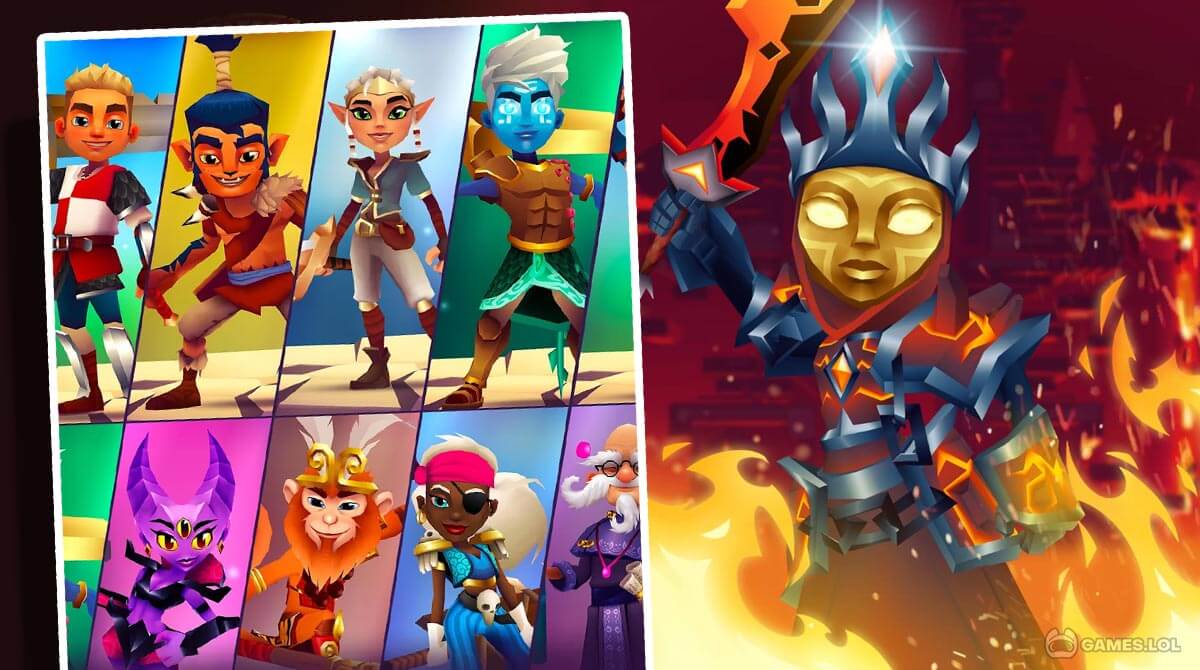 8. Om Nom: Run
If you've played Cut The Rope before, then you know who Om Nom is, the candy-loving cute green creature. You will once again assist this creature, but this time on a more serious mission in Om Nom: Run. You will help the green creature reach a certain destination while avoiding obstacles along the way. You will also have to reach these destinations as quickly as possible while also collecting useful items along the way. It's a great game and a fresh way to see Om Nom other than just trying to eat sweet candy.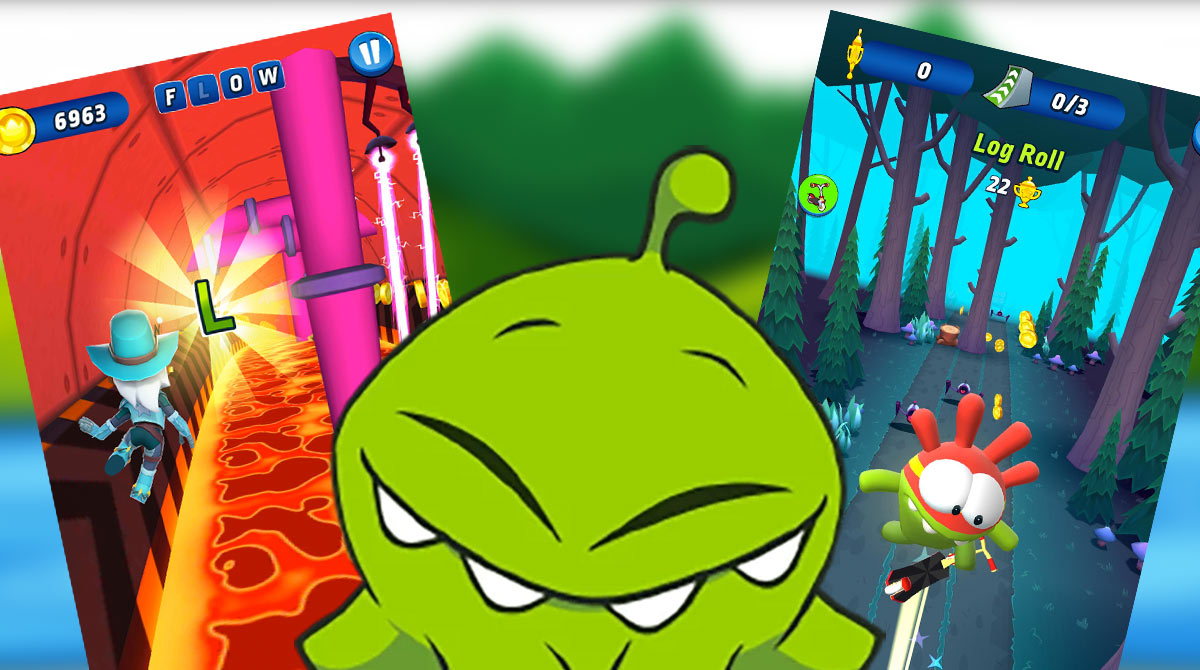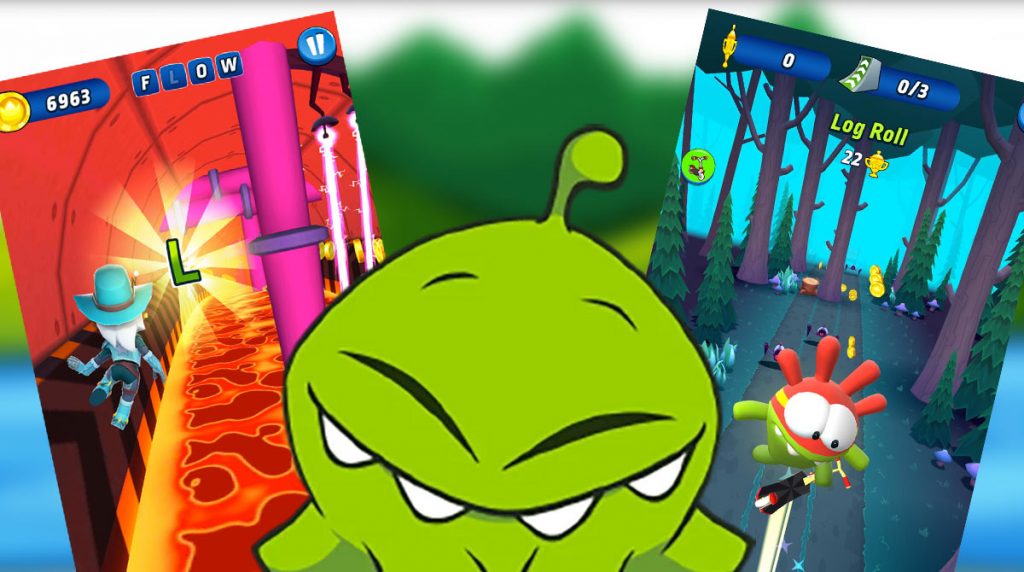 9. Run Sausage Run!
Are sausages only good for eating? Well, not the sausages in Run Sausage Run!. These sausages are not just going to lay down and be cooked, they will try to run and escape in this fun and hilarious runner game. Your path to freedom won't be easy. Many obstacles in the kitchen and house can easily harm you. There are knives, humans, fire, and more. Fortunately, you're a bit bendy as well, so you can use that to help slip past certain obstacles. A funny game that will keep you entertained.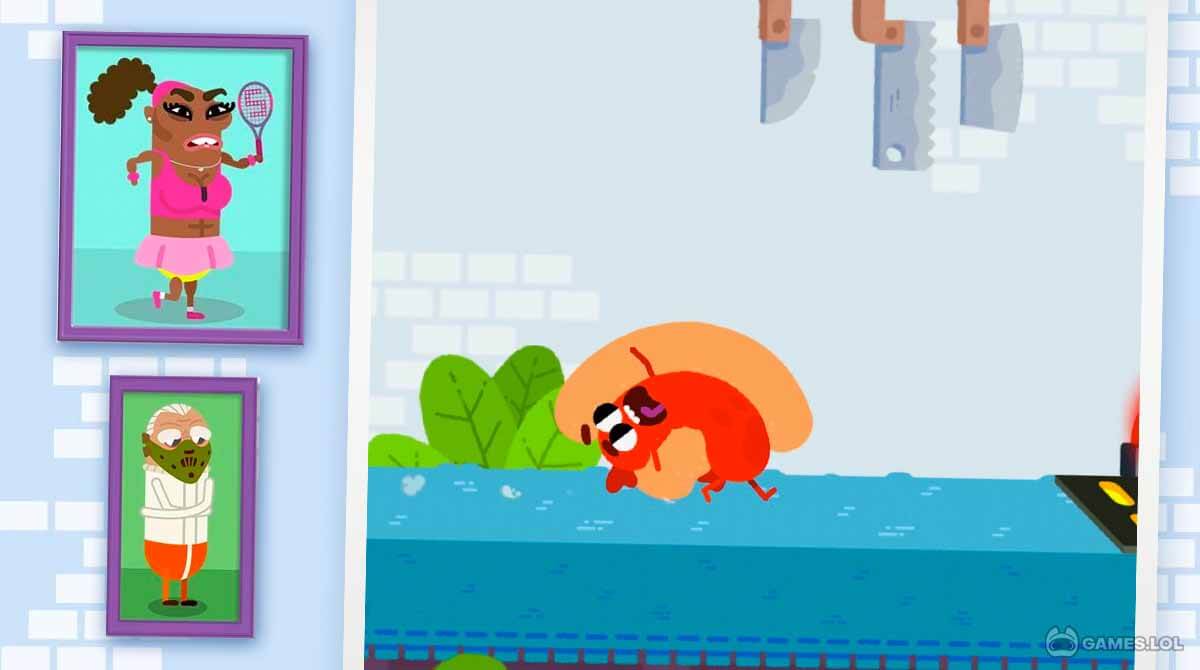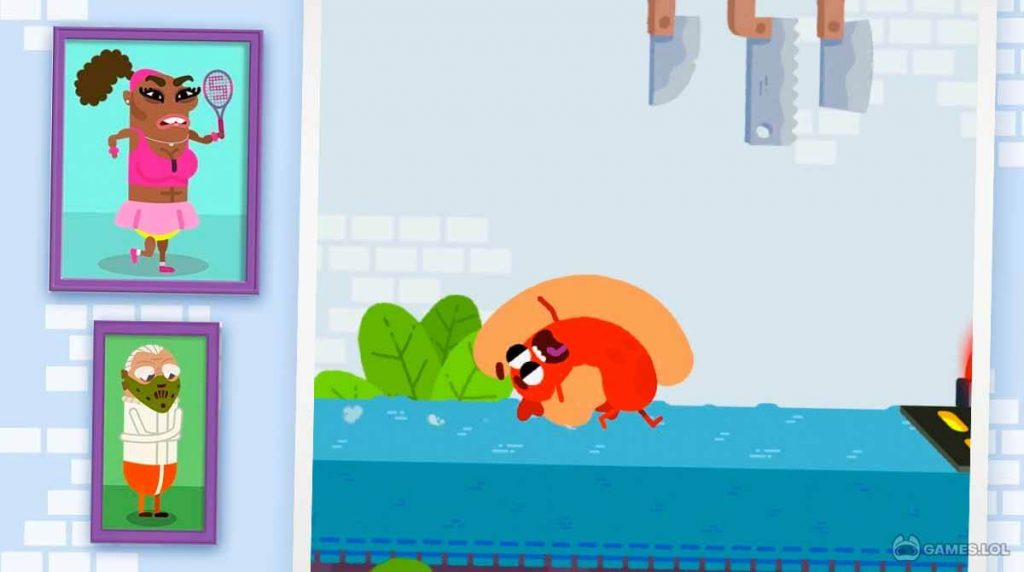 10. Royal Princess Run
Last, but certainly not the least is Royal Princess Run. It's a fun endless runner where you get to select out of the four beautiful characters to use in running forward. You get to run and collect treasures like diamonds, gems, and power-ups, while also avoiding obstacles along the way. The goal is not to run the fastest, but to keep on running as long as possible. Timing will be more important here and don't forget about the treasures. You can use them to upgrade your character and improve their stats.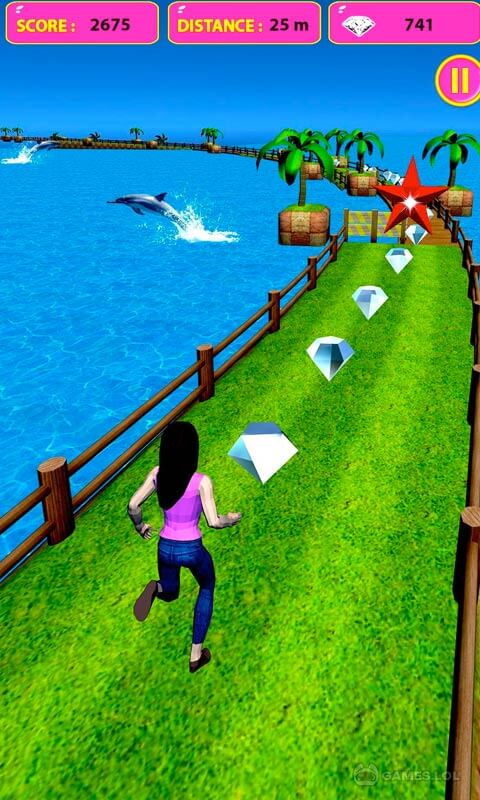 Choose from the Endless Runner Games
Endless running games are great casual games that are fun and addictive to play. Their simple but challenging gameplay is what makes these games popular. Though there are many great games out there, the ones above are the best ones you can play right now. These and more are available here in Games.lol!