If you feel like doing a good old quick draw at high noon in the virtual world, then you might want to stick around with our list of the best free cowboy games on PC. While not every game you find here is all about shooting, the Wild West is always a heavy favorite within the video game community. From the Red Dead Redemption to Call of Juarez, there's just something special about being an outlaw in an era where anybody can be the law.
Cowboy Gun War
Cowboy Gun War is the closest thing you will ever have to a F2P version of Red Dead Redemption 2. After all, it replicates just about everything from Rockstar Games' signature title. It may not showcase enough. However, it does have satisfying gunplay. It caters entirely to the casual player demographic, so don't expect some snappy aiming. It also has this riding system whenever you mount a horse too. Sure, it may be quite unnecessary, but it's a welcoming addition.
As for the missions, it's just the regular loot n' shoot types. You go out there killing banditos, desperados, rebellious Indians, and even the law as well. They're pretty linear and straightforward, so don't expect a sort of robust open-world gameplay. While it may be a classic game, it's a welcoming cowboy shooter for anybody who wants to try something new when it comes to action games.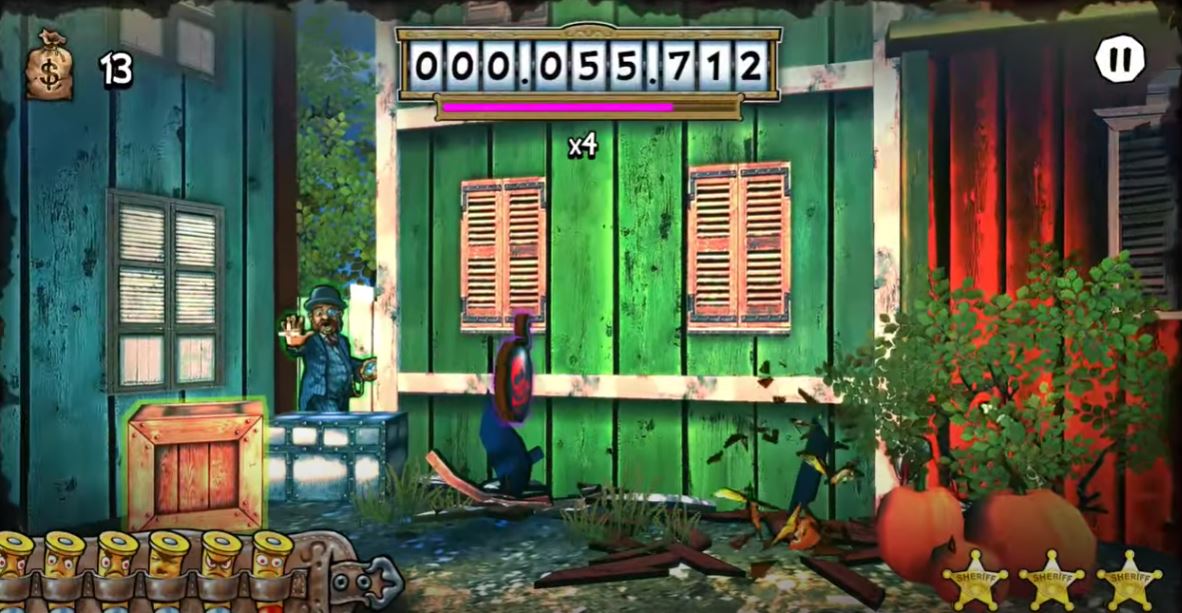 Mad Bullets
Mad Bullets is one of our favorite games on the list because it has the same vibe as Gunfighters back in the PS1 and PS2. It's an on-rail shooter where you tap on the enemy to shoot them. It's a great throwback to the arcade days but made more modern for the PC. It also has an excellent 2D art style, making the game feel unique compared to many cowboy shooters.
It holds several missions, mostly just eliminating all the enemies you find on screen. It may not be anything new, but this is a good game if you like fast-paced arcade shooting. It also has an excellent soundtrack too which blends the theme of the game well.
Rodeo Stampede: Sky Zoo Safari
If you prefer something more pacifist, then might I suggest Rodeo Stampede: Sky Zoo Safari. It's an over-the-top endless runner where you play as a rodeo. Armed without a pistol, your only weapon is a lasso. As the name suggests, you rodeo your way onto various worlds featuring wild animals.
At first, it may seem like a cowboyed-up rodeo game until your guy suddenly travels through various realms and even goes as far back as the Jurassic age. Don't think about the story, though. Just know that it's all about casual fun. It's also one of the cutest looking endless runners we have in our library of games. You have your own set of zoos.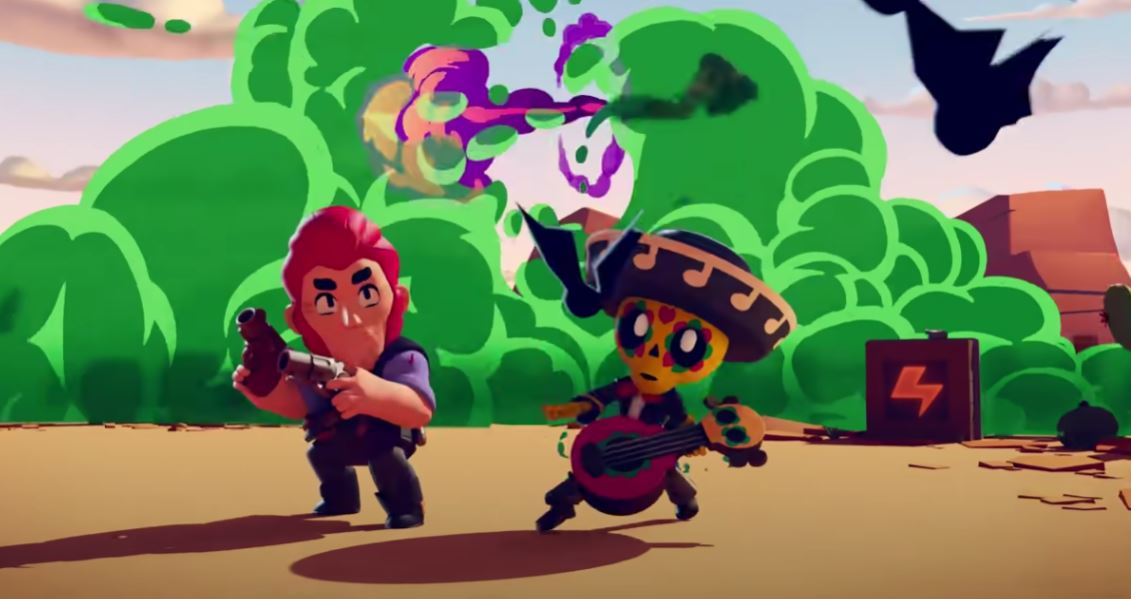 These zoos house the most fantastic animals on earth, and only you can tame them. They get wild easily and will cause stampedes a lot of times. It's your job to lasso them, keep them as a group, and get them back calmly to their respective zoo. Additionally, there are tons of unlockable content, which makes replaying the game worth your time.
Brawl Stars
Okay, so this might be a bit of a cheat on our list, but you have to admit Brawl Stars contains one of the best cowboy themes in multiplayer. Suppose you have completely no idea what Brawl Stars is about. In that case, it's an isometric battle royale game where only one player can emerge victoriously.
Brawl Stars has over 38 playable heroes, also known as Stars. A couple of them are cowboys, along with some tasty skins for other characters. Also, several Wild West theme maps are considered fan favorites in the community. As for gameplay, think of Clash Royale meets PUBG meets Smash. It's one hell of a crazy game and one that can be played competitively. Whether you are a chill player or a sweaty one, this could be an ideal game.
Jane Wilde: Wild West Undead Action Shooter
I think Jane Wilde is a very underrated shooter game with highly satisfying gameplay. We don't usually say that here, but Jane Wilde is one crazy chick with big-ass guns that feel beefy whenever you fire them. This femme fatale from the Wild West is a zombie slayer set in an alternate timeline where zombies roam freely in the 1800s. It's got a lot of tongue-in-cheek humor, but the combat and outfits are where it's at. It also has one of the best-looking cartoon art styles, which blends naturally to the cowboy theme. But, one of the best parts has to be the boss battles. They are challenging as they are wacky.
Line them Up, Cowboy
Don't forget to check them out one by one if they pique your interest. You can download all of them and play them on your PC for free.