Have you ever tried riding a skateboard? Do you love how you feel the adrenaline whenever you do different moves and flips? With the help of technology, this excellent pass-time extreme sports activity can now be played on your PC. And now, we are proud to give you the five best skateboarding games you must not miss playing.
Over time, these PC skateboarding games are enhanced and still bring up more excitement whenever played. But, generally, the gameplay of these skateboarding games has remained the same over the years. Today, thousands of players still opt for this kind of sub-sport genre for the sake of passion and the excellent features these types of games offer.
5 Best Skateboarding Games Worth Your Adrenaline Rush
Most of the time, skateboarding video games revolve around jumping over planks or by hoops, somersaulting across the air with your board, and creating zigzag moves to avoid such obstacles. These tricks are usually required to accord with the game's goals or storyline. They also offer incredibly realistic and breathtaking maps you could ever imagine. Besides, gameplay requires you to opt for upgrades to maximize your overall experience fully as well.
These are just some of the best features of such action games. So, to delay no further, we offer you the best skateboarding games you must not miss playing right on your PC.
1. Skateboard Party 2
Starting off our list of best PC skateboarding games is Maple Media's Skateboard Party 2. It's a simulation mixed with the sports game genre that will make you become a real skater straight from your PC. The game will let you play in challenge and career modes and experience skating in more than eight stunning locations while completing more than 40 achievements. However, aside from challenge mode, you must not miss trying the multiplayer mode, where you can skate together with your family and friends.
Another exciting thing about this game is you can customize your character and get a chance to choose from the expanding selection of characters. You can freely gear them from their outfits up to the wheels of your skateboard.

2. Mike V: Skateboard Party
Joining the roster of best skateboarding games playable on your PC is Mike V: Skateboard Party. It's another beautiful creation of Maple Media that depicts various skateboarding tricks as the game's primary objective. Your main goal is to simulate and execute the best skateboarding tricks to earn points and experience in this cool game.
Moreover, Mike V offers massive playgrounds where you can unleash your skateboarding skills. Each location provides railing, ramp, contraction, and more. Thus, enabling you to develop a fantastic plan on how to execute your tricks better. Don't miss the game's realistic physics, and you will surely spend more hours playing it.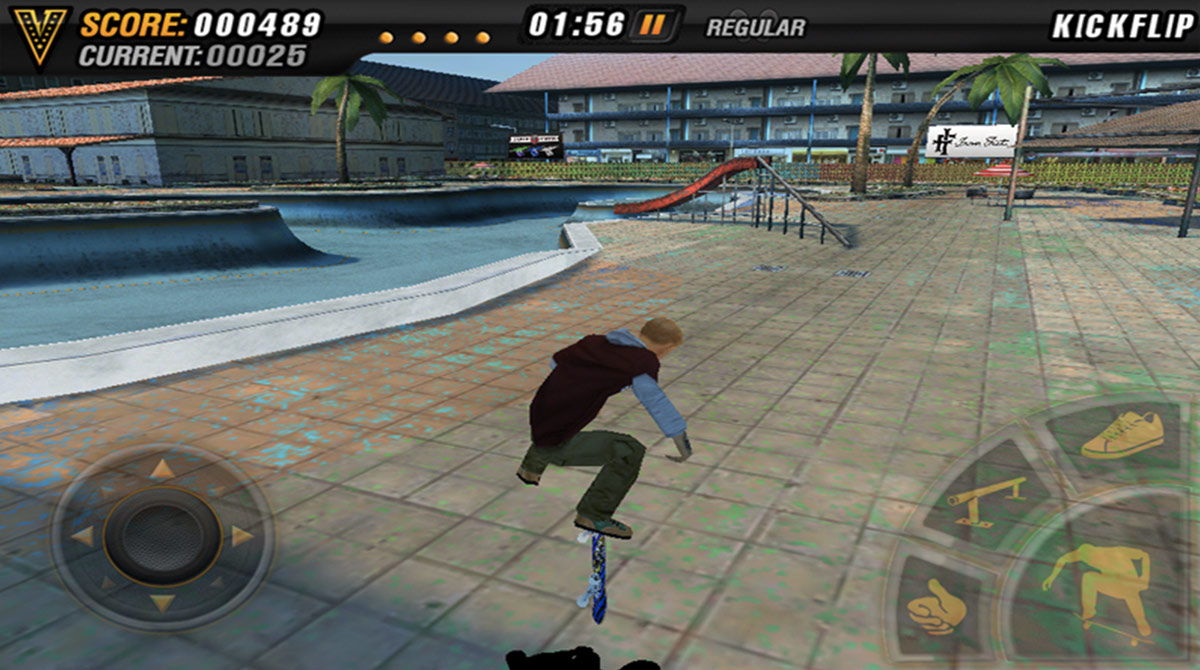 3. Flip : Surfing Colors
If you opt for a skateboarding game that will introduce you to the typical graphics of skateboarding games, you must not miss playing LeftRight's Flip : Surfing Colors. As the title suggests, this game will land you an obtrusive set of 3D graphics that will leave you amazed. Aside from that, this skateboarding game allows you to skate on various city streets, tall buildings, open roads, and city streets, where you'll become the best skater in this endless surfing game.
As you play the game, you can also get a chance to travel around the world while unlocking different skins and outfits for your character and to skateboard as well.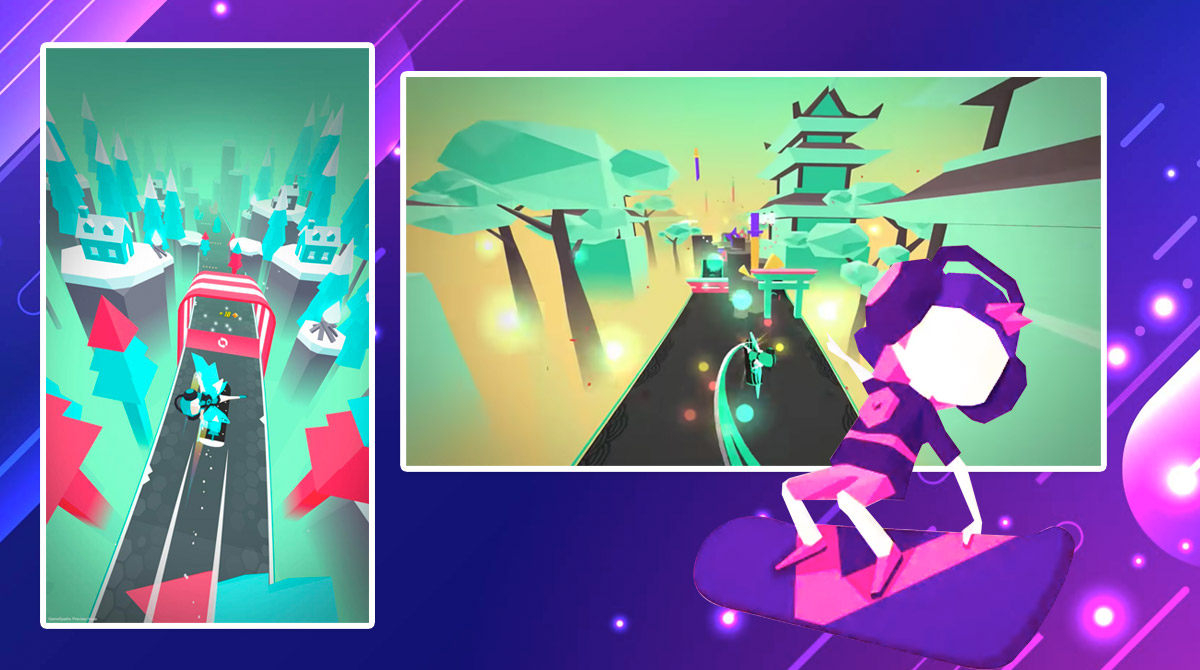 4. Skater Boy
Are you an avid skateboard player? Well, in that case, there's no reason not to include MiniCard's Skater Boy on your game list. Like the previously mentioned skateboarding games, this game will let you unleash your coolest flips and tricks. In addition, the game offers 90 extraordinary levels and has an opportunity to somersault on three various terrains.
Furthermore, your objective doesn't revolve only around showing your best skateboarding skills in this game. It also opts you to collect blue stars and allies while doing breathtaking tricks. Take note that there are obstacles along the way, and you need to be vigilant enough not to hit those bumps! If you're not so keen on playing skateboarding games, this game is a perfect platform to practice on.

5. Tony Hawk's Skate Jam
Last but definitely not least is another fabulous creation of Maple Media, Tony Hawk's Skate Jam. If you're an avid fan of skateboarding, you might be familiar with the legendary Tony Hawk. Even more so, feel the excitement as the legend himself will teach you tricks and flips right in this game.
Moreover, in this game, you'll be assisted by none other than Tony Hawk, as he guides you all throughout your skating career. To apply those teachings, you will need to accomplish missions and take on complex objectives. There are also worldwide tournaments where you will compete with various players.


So, there you have it! Do you have your personal favorite skateboarding action game? Feel free to share it here. Also, for more updates and information about these extreme games, feel free to be updated here at Games.lol.