Brawl Stars is the latest creation of the popular developer Supercell. They launched this action game in 2017 and continues to be a fun and popular game up to this day. It's an action multiplayer online battle arena game where players team up to battle against other players or AI. They will battle using characters called Brawlers. Each player will use a Brawler for the battle. And once they've chosen the Brawler they'll use, they go to the arena to battle against the opposing team.
The multiplayer game has many different Brawlers for you to use and each one is unique. Supercell also makes it a point to continue adding more Brawlers to the game to provide more excitement. It also gives players something to look forward to when playing Brawl Stars. The latest Brawler to join the game is Belle, a Chromatic Brawler who belongs to the Sharpshooter class. She's a character that was included in the latest season of the game.
She's a character that can be acquired as a Brawl Pass reward once you reach Tier 30 in Season 6. You can also get her from the boxes after reaching Tier 30 of the Season 6 Brawl Pass. As the newest character in this action multiplayer game, you might be dying to know how to properly play this sharpshooter. Well, this guide t will help you with that since it will teach you how to play Belle in Brawl Stars.
The Abilities of the New Brawler Belle
Before we discuss the playstyle for Belle, let's first look at her abilities. This will help give you an idea of how to properly play her. Below are Belle's skills and abilities.
Shocker – Main Attack of Belle
The main attack of Belle is the Shocker. It's a long-range electric shot that will bounce to other nearby enemies after it hits one. The great thing about this attack is that it will keep on bouncing back and forth among all enemy Brawlers. The only way they can make it stop is if they split up and go far away from each other.
Spotter – The Super Ability of Belle
Belle's super ability is the Spotter. It's a skill where she marks a target and it will receive 33% more damage from Belle and all other sources. This means your teammates will also benefit from this skill since it allows them to deal more damage. Belle can only use this skill on one target at a time. This means if an enemy is already marked, she can't mark another one. The mark will only disappear until the target is eliminated.
Nest Egg – Belle's Personal Gadget
For her gadget, Belle uses the Nest Egg. It's a trap that she drops on the ground and will explode on contact. It can deal 500 damage and will slow down enemies that are within the target range for 3 seconds. It's a great way to ambush and set up opponents.
Belle's Awesome Star Powers
The first Star Power of Belle is Positive Feedback. It's a shield that can reduce the damage that Belle will receive from enemies electrocuted by her main attack. For the second Star Power, there's Grounded. The target who is marked from Belle's Super will be prevented from reloading for a certain period.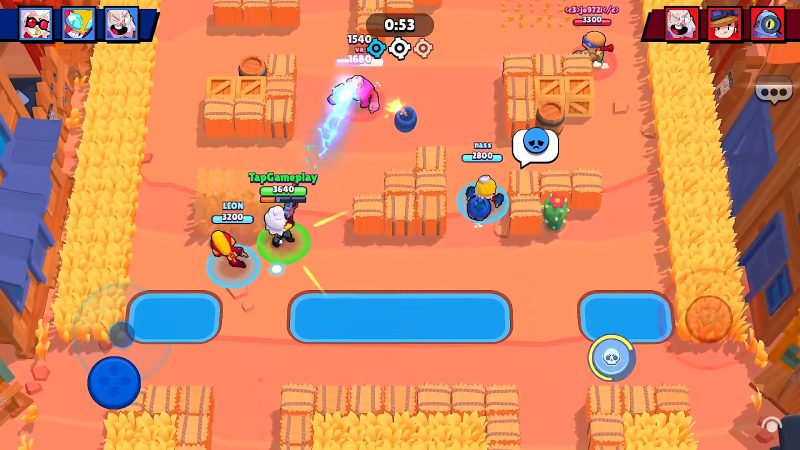 Playing As Belle in The Brawl Stars Game
Now that you have an understanding of Belle's skills and abilities, it's time to discuss her gameplay. As a sharpshooter, Belle is a Brawler that's best positioned far from the enemies. This also works in her favor since she is squishy and can easily die. Even with her Star Power 1, she can still be easily killed, so it's not advisable to use her to charge in battle.
This is why positioning will be key for her. You need to take advantage of her long-range skills and melt down the enemies from afar. Use the Nest Egg to plant traps for enemies. You can also plant them near your area, so it can prevent enemies from getting too close. Aside from positioning, having a good aim is also important.
Her powerful skills and abilities are useless if you won't be able to properly aim them to hit enemies. Practicing using her abilities and aiming properly will be key to using this Brawler. It's also important to note that her main attack is best used on enemies who are grouped together. This allows you to maximize its damage potential.
You should let your teammate be aware that you have used the Spotter ability on an enemy. This will allow them to focus their attacks on that particular enemy to take advantage of the extra damage that they can deal. Belle is a great new Brawler in Brawl Stars. She will require some practice to use her properly. But once you are used to how to properly play her, she can be part of many devastating combos. Try her out by playing Brawl Stars on PC today. Download our Games.lol client for a more optimized gaming experience!