With many cat games available online to play, a Cat Condo game may be different from all. This game enables you to build your own "Cat Condo," as the name implies, and unlock various cat mix breeds in the game. Well, if you've been living in a condo with your cat, then this game probably suits your lifestyle.
Thus, if you've got no clue how this Cat Condo game works, it's time for you to discover it. Don't worry, and we won't let you run away into the game without knowing the play's in's and out's. So, better take note of the pen and paper as we give the best game tips and strategies in Cat Condo.
Spend Your Money
Never be afraid of spending money on your cats. We mean, why not? There's no point for you to keep those coins! You can spend it all you want to get the high-level cats in the game.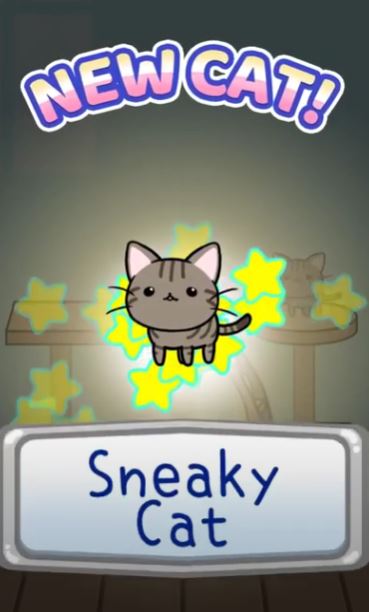 Take note that the price of buying a certain level cat gets high after you purchase one. It will not be cost-efficient to do so, but you should purchase as many cats as you can by that time. Usually, players buy around 15-30 cats of a certain level before going to the next.
With this process, it'll be a lot easier for you to get higher-level cats sooner. Thus, you should also consider that this won't happen by combining those lower-level cats. Still, if you aim to save money for bigger events and purchases, there's no one to stop. It's ideal for spending those coins wisely while upgrading all the cats you want to have.
Keep Cat Condo Spots Full
Always keep all your cats' spots full. Don't worry about having a crowded space for your Cat Condo. Besides, it's a Cat Condo. Your cats will surely understand that kind of scenario in real life.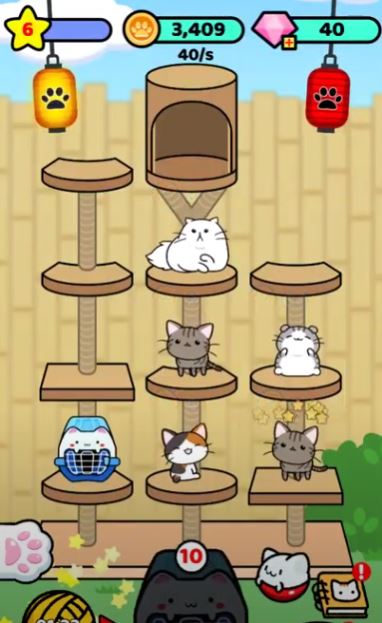 Going back, no matter what the level of cat is, it can produce additional coins for you, which you can use for buying extra cats. Meaning, more cats equals more coins to buy more cats. Therefore, if you're leaving some spaces behind, it means that you are ready to lose the game and stay at what level you are. Ensuring to fill in all those spaces in the Cat Condo can secure you in achieving more and upgraded kitties to help you earn in the game.
Ads in Cat Condo
Many have said this kind of thing, but we're here to repeat everything. Sometimes, it's all about the ads! Watching the ads in can be very helpful as you play through the game. There are several circumstances why watching an ad is good in the game.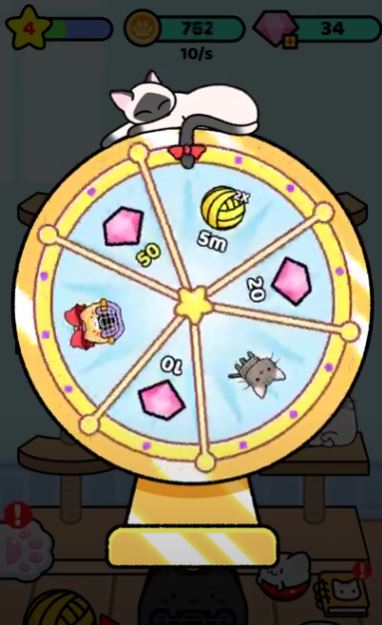 It might not be pleasant at first, but all things will follow once you get through everything. Do note that when you get back after a long time, you can do your earnings. Watching ads can also bring you upgrading your materials at Cat Condo and a lot more.
So, if you feel annoyed with those ads on the side, you better not be. Ads can be one of the factors why playing the game can be easier for you than ever.
Get More Boxes!
As you go through the game, increasing the number of boxes is essential in Cat Condo. Thus, you can only do this by unlocking the feature of spending money in the game. And by money, we mean real money. So, if you have some budget over, then don't think twice about spending some boxes for your cats! Well, what are the odds? You're not only enjoying the game, but you're also getting an extra level per box. It's eventually worth doing if you're into the play.

Takeaway
Cat Condo is a fun and entertaining game, especially for those who want to spend extra hours during the day. In reality, there's nothing many strategies and game tips for Cat Condo except upgrading all your cats and filling all the vacant spaces in the Condo.
Thus, if you're an avid fan of cats, you'll eventually love the game without a doubt. , even little kids can play this on their own. So, don't wait for anything else! Download this game for free on your PC! Build that Cat Condo and level up your cats on their highest power!