Death Park 2 is an adventure horror game that will surely make your heart beat fast. It offers intense and horrific gameplay that you will surely get hook to playing with you friends. This game revolves around a story of a child who is trying to save his sister from the scary clown named Pennywise.
In Death Park 2, you will play the role of Charlie. Your sister was captivated by Pennywise in the dream world. As long as Pennywise has her, she will be asleep. To save your sister from the evil clown, you need to overcome many difficulties. There are puzzles to solve, some are easy, and some are hard. So, you better watch out, as the adventure is indeed challenging; everything is tough, from the puzzles and action!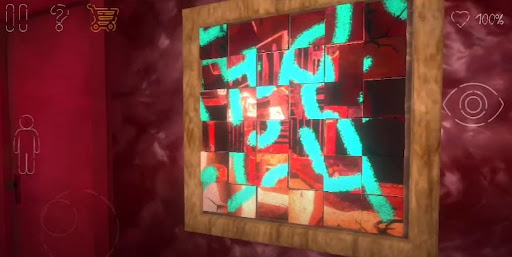 Save Your Sister & Yourself Too
As mentioned above, in this game, you will need to solve numerous puzzles and riddles for you to progress in the game and save your sister. Death Park 2 features two dimensions: reality and the dream world. Upon the game starts, you will see that the evil clown in your dreams will haunt you and your sister, then eventually, it will turn out to be in reality. The game also features a shooter mechanism to fight against the monsters during the progressions of the game.
Additionally, you can collect various guns and ammo that you can use for your future fight-offs. At the start off, you will be using your father's pistol. Then eventually, use other weapons like a submachine gun, shotgun, and baseball bat, which will be your last hope weapon. The latter features promising damage and enables you to clash multiple monsters.
On the other hand, you can utilize submachine guns and pistols in tiny monsters. At the same time, the shotgun is intended to deal with more challenging monsters. As you progress in the game, you will find out which weapons effectively function against the monsters. Your primary goal in this game is to unleash the game's dark secrets for you to stay alive in the game. Like the usual horror games like Granny, expect that there will be terrifying screaming moments that will soar up your anxiety.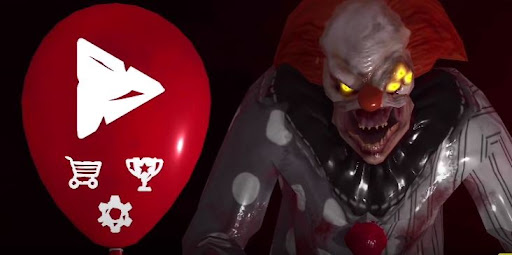 Pennywise – The Huge Red Evil Clown
Upon playing Death Park 2, you will notice the tone of the game fits the genre. However, you might also find it hard to understand the clown, especially when it's speaking. Its ugly appearance fits the horror game, and you will indeed be horrified with its looks. Especially when it appears on your screen unexpectedly.
If you want to experience more screaming moments, you can modify the graphics settings to high and be ready for the thrill. In addition to the scary evil clown, you will also encounter various monsters. These monsters are fit to kill by using your weapon. Just be vigilant as Pennywise is the most formidable monster here, and you better get a significant distance away from him. Once this red evil clown notices you, he will chase you to kill you!
In addition, you will also quickly notice the horror dreamworld as you will see it more in a red and disgusting setting. The setting in the hospital in the dream world looks more uncanny and creepy, which will make you remember the horror games you played before.
No Need to Spend Money in Defeating Pennywise
Like the first installment, downloading the game is free, and you can still finish the game without spending. However, you can improve your gameplay and appreciate the terrific background by spending money. In that way, you can remove ads, changing Pennywise skin, acquire ammo and guns, unlock levels, sneakers to boost your medkits, and many more.
Typically, you can collect free guns, ammo, and medkits. These pieces of stuff are ready to pick up in each map, and it's just up to you where to find them. Also, there are some instances where you can also unlock some hints by simply watching ads. But, if you are a typical gamer that hates ads, you can still get rid of them by using real cash.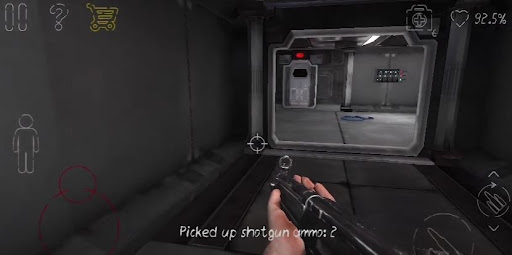 Final Thoughts
If you are more interested in horror games, you better not miss the chance to play Death Park 2. This challenging game offers fantastic gameplay and storyline. It will surely activate your nerves and get you hooked, especially when you clash against the monsters and collect weapons.
Overall, a game worth playing, and you should play it until the end! You will be surprised by its ending as the thrill doesn't stop from this installment. For more information about this hardcore horror  game, feel free to check Death Park 2 updates here! Get into a thrilling and horrifying adventure as you play the game on your screens.