Elevate your hunting skills to the next level by playing Glu's Deer Hunter Classic. It is a first-person shooting game that will let you experience the wilderness. It is an exciting hunting game where your hunting skills will be in action. With its gameplay and features, no wonder many players around the world download and play this game.
Awaken the Hunting in You with Deer Hunter Classic
If you are looking for an incredible hunting experience online, you must opt to play Deer Hunter Classic. Aside from letting you move in the most dangerous wilds, it allows you to make your hunting journey more exciting as you can play with your family and friends and even with different players around the world.
In Deer Hunter Classic, you will need to dive into various diversified environments packed with over 100 animal species waiting to be hunted. Hunting these animals will not be as easy as you think; there are violent predators around the set waiting for the right time to hunt you as well. So, it's either you hunt, or you will be hunted.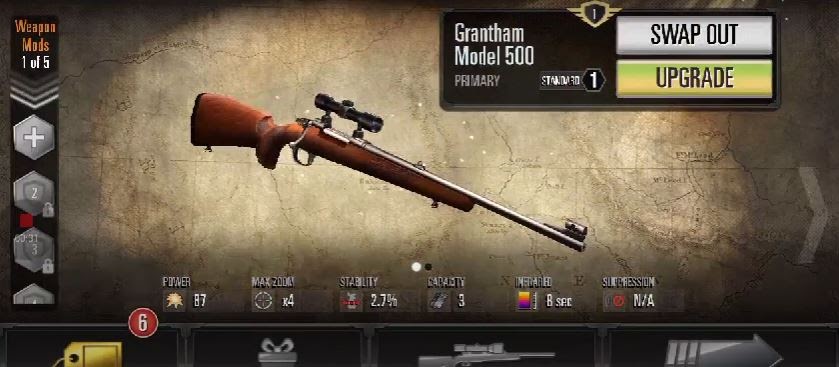 To help your hunting journey, you can fully maximize the features of the game, not only to hunt fast animals but to make it more engaging to you. There is infinite customization available to your weapons, and you can enhance your hunting by upgrading your weapons to barrels, stocks, magazines, scopes, and more.
What is more amazing about this game is that it triggers your competitive side by collecting trophies, allowing you to conquer the leaderboards and the Google Play achievements. You deserve to have a recognition, especially when you got the huge animals on your hunting journey.
There are 21 achievements ready for you to obtain, such as being "Northwest Hunter", "African Hunter", "Canadian Hunter", and so on. To get these achievements, you need to meet a particular objective like killing 100 animals in a specific place.
Prove Your Hunting Prowess by Participating in PvP
Another fantastic feature of Deer Hunter Classic is it allows hunters to prove their worth by playing against other players through PvP battles. It is not actually a hunting mode where the player will hunt for the other player. It is a competitive mode where you battle against other players and see who is the best hunter in the game.
In PvP mode, you will be in a specific objective, such as killing a particular number of animals. The hunter who will finish the objective first will be declared the winner. If you wish to try this mode, don't worry if you're still new to the game, as you will play against players with the same win streak and level you have.
The winner of the PvP mode will have trophies, and you generally accumulate them through winning various games. Once you lose a game, your trophies will decrease; new trophies will be added if you win. As the season ends, your total number of trophies will set your rank to the leaderboards.
Deer Hunter Classic's Stunning Visuals
Another thing that stands out with Deer Hunter Classic is its breathtaking visuals. Aside from a vast range of animals, it allows you to witness the picturesque landscapes from Africa to North America. You will get a chance to see the amazing environment of Savannah and the Pacific Northwest.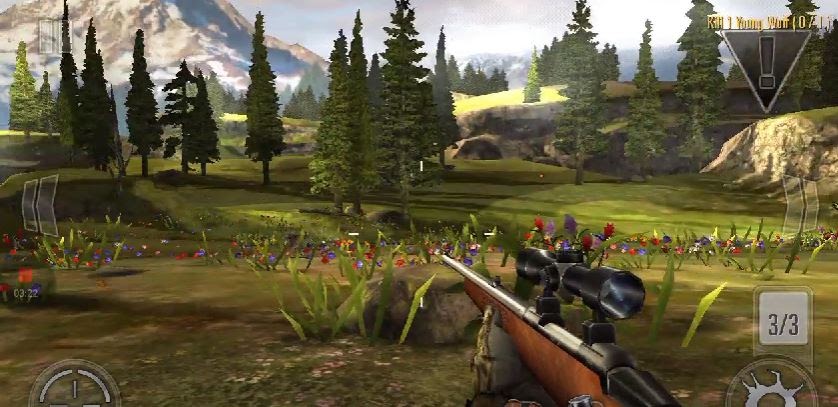 Deer Hunter Classic is a hunting game that depicts an astonishing hunting journey. It tackles not only hunting wild animals but also features various places throughout the world. If you wish to travel online, this game is a great choice to play.
Is Deer Hunter Classic Worth Playing this 2022?
When talking about gameplay, mechanics, modes, and visuals, evidently, everything is terrific. But, it is good to play this with young children due to bloody scenes and it quite not advisable for little ones to play such kind of games.
If you are fond of playing hunting games, Deer Hunter Classic is something you must not miss playing. It will surely capture your interest from day one until you start aiming for trophies and achievements. This game is a hunting game where your competitive side is at stake. It is also a great game to prepare you in case you wish to go hunting in the real wilderness soon.
Overall, Deer Hunter Classic is an excellent game choice for those interested in hunting or looking forward to a game with great visuals and environments. It is an engaging worth playing during free time or even the whole day. Indeed, you will not have any boredom playing this game.
So, are you ready to play Deer Hunter Classic? Let's release the hunter in you right on your PC. For more updates and information about this exhilarating action shooting game, stay tuned here at Games.lol.