King's Raid, since its inception into the free-to-play category of video games, has evolved to become one of the classic side-scrolling RPGs loved by many. From a humble audience of 10000 in its first two years, the game has grown its community to over 5 million players in just a year. With that said, if you are one of those players who are currently hooked up with this game and are looking for a modest guide for the game's characters then, you have come to the right page.
Below is a tier list of the characters in King's Raid, which we managed to source from various communities. Due to the vast number of characters in the game, we decided to shorten the list to 5 of the top-tier characters from each class. Also, we compiled the best all-around characters to help you build your roster. With that in mind, check out the list below for more details.
King's Raid Character Tier List by Class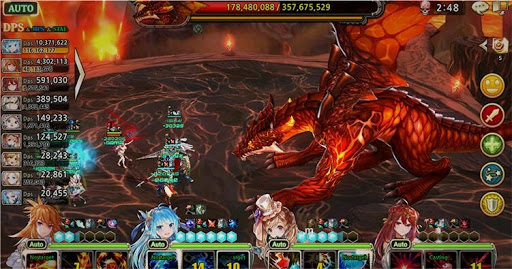 Knights
Knights in King's Raid are also known as tanks. This means that these characters boast high HP and attacks. Below are some of the best knights in the game.
Tier SS – Clause, Loman, Glenwys, Neraxis
Tier S – Jane, Philop,
Tier A – Aselica, Sonia
Tier B – Ricardo, Demia, Dosarta, Morrah, Demia
Warriors
Warriors are great for melee combat, Warriors like knights have a decent HP and often comes with their unique abilities that can affect an entire army.
Tier SS – Gau
Tier S – Theo, Viska
Tier A – Priscilla, Chase, Naila, Seria
Tier B – Scarlet,  Kasel
Assassins
Assassins in King's Raid follow the same principle as those in other games, which is a high damage, and low HP. Assassins are also agile characters which are only fitting due to their vulnerability.
Tier SS – Erze
Tier S – Ezekiel, Epis, Mirianne
Tier A – Gladi, Laudia, Nia, Reina, Tanya
Tier B – Roi, Fluss
Archers
Archers are effective in inflicting damage from afar. These characters are great for offensive as well as defensive maneuvers.
Tier SS- Zafir, Requina
Tier S – Luna
Tier A – Dimael, Selene, Shamilla, Arch
Tier B – Yanne
Mechanics
Mechanics, like Archers, are capable of long-range attacks. What separates them from archers is their support abilities that can boost the entire team.
Tier SS – Miruru
Tier S – Annette, Chrisha, Lakrak
Tier A – Kara, Oddy
Tier B – Crow, Rodina
Tier C – Mitra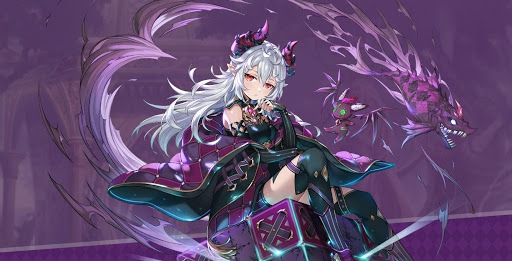 Wizards
Wizards are also capable of long-range attacks. However, as the classification suggests, these characters employ the use of magic instead of projectiles and other contraptions.
Tier SS – Cleo, Artemia
Tier S – Maria, Nyx
Tier A – Aisha, Esker, Lilia, Lorraine, Ophelia, Pavel
Tier B – Lewisia, Veronica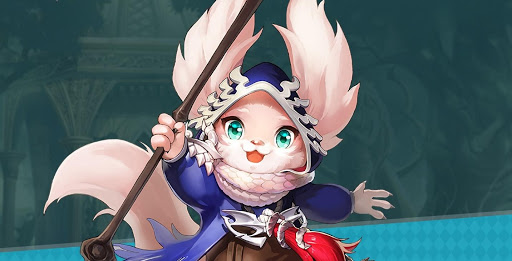 Priests
Priests are support characters whose main functions include boosting and healing characters. These characters are vulnerable to attacks.
Tier SS – Rephy
Tier S – Frey, Juno, Laias, Mediana
Tier A – Kaulah, Lavril, Shea
Tier B – Cassandra, May
Tier C – Baudouin, Leo
Do take note that tier lists are not official and often change if ever the game receives balance updates. The hierarchy on the list is based entirely on our experience playing the game.
King's Raid Character Tier List for PVP & PVE
In this part, we will highlight the best characters that you should have on your roster based on the current version of the game. As mentioned before, the list may change if ever the game receives balance updates for its characters. Also, in this list, we will only include 3-4 characters on each tier to provide you with a more narrow breakdown of the characters.
PVE Character Tier List
PvE characters are for battling the game's AI. In other words, these characters are great for quests and story missions.
Tier SS – Cleo, Artemia, Neraxis
Tier S – Mirianne, Jane, Maria, Miruru
Tier A – Pavel, Arch, Priscilla, Ezekiel
Tier B – Nia, Tanya, Esker, Lavril
Tier C – Morrah, Cassandra, Roi, Veronica
Tier D – Lewisia, Mitra, Fluss, Crow
PVP Character Tier List
PVP or Player vs Player characters is great for real-time multiplayer battles against other players. If ever you want to challenge other players in the game, then, the characters below will come in handy.
Tier SS – Loman, Mirianne, Pavel, Leo
Tier S- Ricardo, Dimael, Fluss, Lucias
Tier A – Priscilla, Lakrak, Lilia, Tanya
Tier B – Phillop, Seria, Luna, Kara
Tier C – Viska, Crow, Frey, Neraxis
Tier D – Theo, Lavril, Clause, Esker
The difference between the various tiers depends entirely on the scenario or the game mode you are going to use the character. Also, your strategy and technique will also play a huge part in the effectiveness of each character. To that end, if you have a character in mind or have a tier list of your own, feel free to compare it with the ones above.