Showing appreciation to our mothers every day is important, but Mother's Day is an extra special day for all moms. It's a day where mothers usually get to relax and not worry about household chores or running errands. On this day, mothers can relax, destress, catch up on hobbies, and stuff, and just have fun.
Of course, doing nothing the whole day might be fun at first, but eventually, our mothers might get bored after a while. But don't worry, there is a way to keep our mothers preoccupied during Mother's Day—and that is to play awesome games. In this article, we'll discuss the five best games that your mother will surely enjoy playing.
Tetris
Probably one of the best games that mothers will enjoy is classic puzzle games like Tetris. It's considered one of the most popular games of all time. And why not? It's a fun and addictive game where you just try to move shapes to clear lines. However, it's game over if the puzzle shapes reach the top of the screen. It's a very addictive game that your mom will likely find herself playing for hours.
Wordscapes
Another great game that your mom will likely enjoy playing is the Wordscapes word puzzle game. It's a game where you try to solve crossword puzzles by filling them up with the right words. But you won't have to guess just any word that can fit the puzzle boxes, you will have to figure it out from the jumbled letters provided.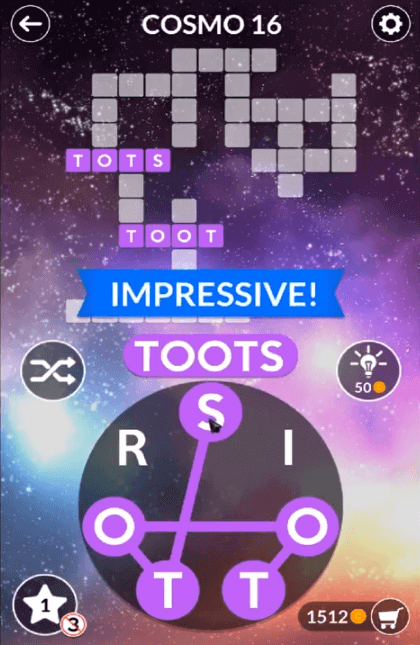 It's a fun brain-testing game that your mom will have fun playing for hours. She will likely try to solve the crossword as soon as possible. The great thing about this game is that it becomes more challenging as you progress further. Hints are also available to help solve difficult levels.
Cut The Rope
Another fun casual game that's worth playing is Cut The Rope. It's a puzzle game where you follow the adventures of Om Nom, whose goal is to eat as many candies as he can. The problem is that the candy is tied to a rope, and you will have to cut the rope to make the candy fall towards Om Nom so he can eat.
The challenging part here is that certain levels will have the candies tied to various ropes. You will have to cut the proper rope to make sure the candy falls on On Nom. If you fail, you repeat the level. The level is completed once Om Nom eats the candy.
Bejeweled Blitz
If your mother prefers playing typical match-3 puzzle games, then Bejeweled Blitz is a good choice. It's a puzzle game where the goal is to eliminate gems on the puzzle board. To do that, you just have to match at least 3 similar gems in a row or column.
Like any typical match-3 puzzle game, you have to be careful in making moves since they're limited. You have to make sure that all the moves you're making will contribute towards completing the objective. A level is completed once the objectives are met.
My Home – Design Dreams
Since you're preventing your mother from doing household chores or anything related to the house, then this game is a great option. My Home – Design Dreams is a casual game where you get to decorate and redesign a home. What's great about this game is that it also has a match-3 puzzle component. Designing and decorating homes will cost resources and obtain these resources, you need to solve puzzles first.
So, make your mom's day worthwhile by downloading these games now. Sure, you can get these games on mobile, but you can play them on PC too if you download them right here at Games.lol!