If you're a huge fan of otome story games and immensely love chatting with random people, then you shouldn't miss having Mystic Messenger in your kit. This Korean otome game was published by Cheritz last July 8, 2016, and this simulation game works with a chat room where the story begins. From here, you'll meet the different Mystic Messenger Characters.
As of this moment, Mystic Messenger provides seven love interests. Primarily, in the Casual Mode, you'll get a chance to meet Yoosung, Zen, and Jaehee. Once you've unlocked the Deep Story, you'll deal with additional Mystic Messenger Characters like 707 and Jumin. Once you reach back 300 HG, you'll encounter other potential love interests known as the mysterious Ray and the strange leader of RFA, V.
Playing this otome simulation game is fun as you'll experience conversations that are natural and where you can see your progress. Generally, there are 11 days of playthroughs, and you'll play as the MC who is known as the main character of the game. If you think you want to see more about this game, you can consider spending real money and unlocking more stories. To understand Mystic Messenger better and see whose ending suits your liking, it will be better if you'll get to know the characters more.
Mystic Messenger Characters – The Love Interests
Here are the seven potential love interests offered in the game;
Zen
Your possible love interest is found in the Casual Mode. Zen is your man if you're looking for someone handsome and a typical type of lover. Though this character is renowned as the "default" love interest, he's acclaimed to be an arrogant egotist who always reassures that he doesn't only have a pretty face.
He prefers women who are deeply interested in his success and show enthusiasm towards his work. He's very cautious of girls who wish to control him as well. If you're the type of romantic player who respects Zen's independence and compliments him on his looks and talent, then there's a huge chance to get the gray heart from him.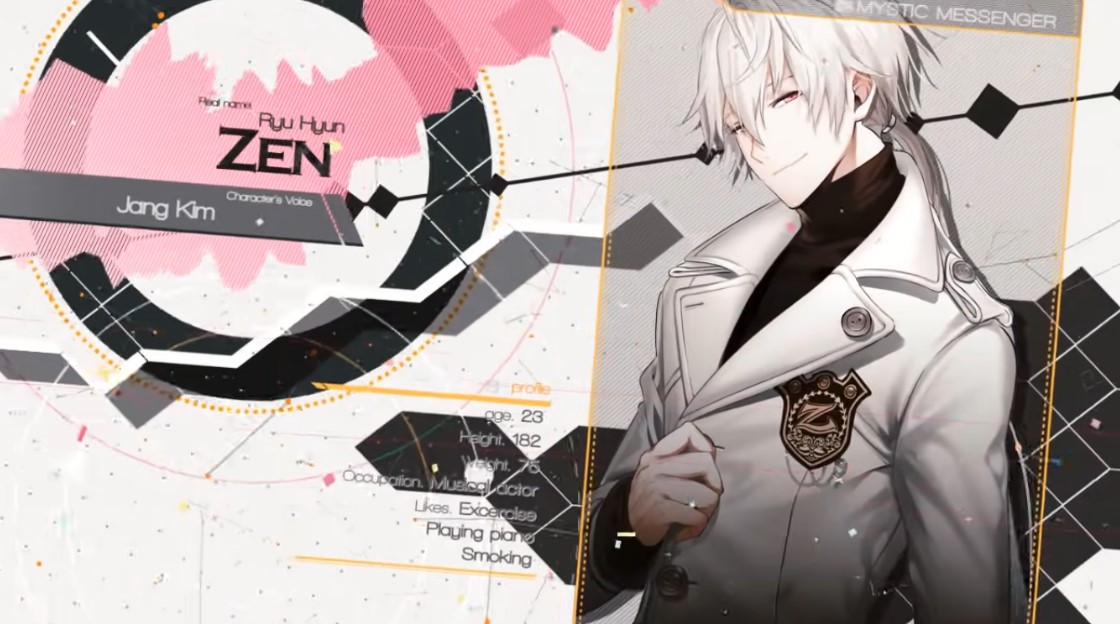 Yoosung
Another love interest that you'll encounter in the Casual Mode is Yoosung. Yoosung is your best choice if you're looking for a cute and naive love interest. You can effortlessly catch him in the Casual Mode. Unlike Zen, Yoosung is the type of guy who prefers someone who can engage with him in his life and shows interest in him.
He loves women who show faith in his talent and tell him to change his life a bit and study harder. If you persevere enough, it will be a plus point if you encourage him to be more independent and stand up for him every time someone teases him. Once you earn a green heart, you're giving a good impression with Yoosung.

Jaehee
Aside from Zen and Yoosung, you can also consider interacting with Jaehee. Generally, Jaehee is the only female love interest among the Mystic Messenger Characters. Though this character is a woman, you'll surely be impressed by her abilities as the hardworking chief assistant of C&R's heir. Jaehee is a character that possesses a deep focus on her knowledge and is renowned for being an independent yet caring business woman.
She prefers everything to be organized and becomes frustrated once one thing doesn't come according to her schedule. If you're looking for a love interest who's responsible despite various challenges at work, you can consider following Jaehee's route. Once you hit yellow hearts, you have significant interaction with Jaehee.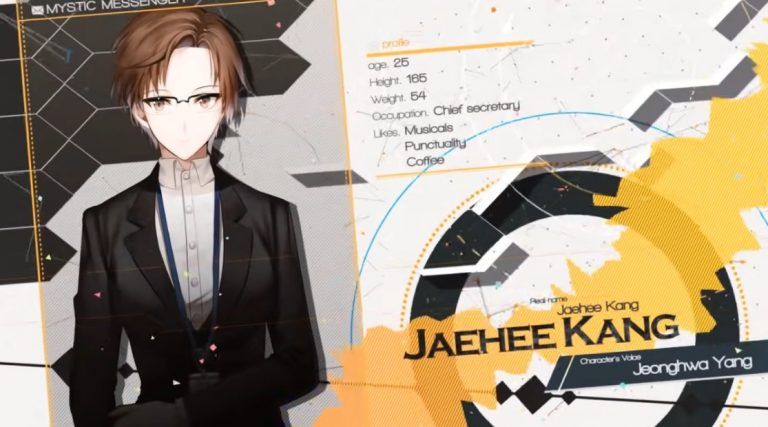 Jumin
Jumin is one of the Mystic Messenger Characters under the Deep Story mode. He's the son and the heir of C&R International. If you're the type of player looking for someone who stands out with their dark good looks, you'll surely hit Jumin first on your list. This character is renowned for being cool, confident, and very calm. If you want to know Jumin better, it will be best if you'll clear the three love interests in the Casual Mode.
He's the type of man who loves talking about mature and work topics. You'll find this character quite strange, and he's not updated with the youth slang. He also loves talking about his cat named Elizabeth 3rd. He hates women who can't be trusted. If you have a great interaction with Jumin, expect to earn violet hearts.

707
Another character found in the Deep Story mode is 707. He's a happy-go-lucky guy with a strange personality. In the Deep Story, you'll always see him playing pranks with Yoosing in the chatroom and love playing with other members. He's also known to be fun, has a huge interest in cars, and has a fantastic talent for hacking.
If you're a competitive type of player, you better test your skills by catching 707's interest. For you to earn his heart, you need to be more creative and playful. It will be great if you accompany him with his antics and tricks. Also, it will be best if you'll motivate him to have a balance between his life and work. Once you've got a red heart, you've made a good impression with 707.

V
V is one of the main Mystic Messenger Characters in "Another Story." If you're keen on the previous modes' details, you'll know who V is. V, also known as Jihyun Kim, is Rika's current head of the RFA and fiance. Because of Rika's death, he fell into a massive depression and did not show up at all.
V is fond of people who respect his privacy and love keeping everything to himself. He rather keeps everything than shares it with others. Though V is a secretive person, he's not hard to catch. To catch him, you must be more positive and respectful of his privacy. When the time comes, V will open up to you. Once you've caught the interest of V, you'll start earning teal hearts.

Ray
Another part of "Another Story" is Ray, also known as "Unknown." He's renowned for being one of the antagonists in the game and the identical twin of 707. He's the founder and best hacker of the Mint Eye cult. Ray is for you if you're the type of player looking for something immensely challenging. Ray is known as a vulnerable, oversensitive, and needy character.
During the first modes, Ray is acclaimed to be a threat to RFA, and his identity is always left mysterious because of his hacking and stalking skills. Generally, Ray's biggest aim is to set vengeance on his twin brother 707. Do you find this character a bit interesting? Show your support to Ray and question him more about RFA. Once you give him the best effects, you'll start earning purple hearts.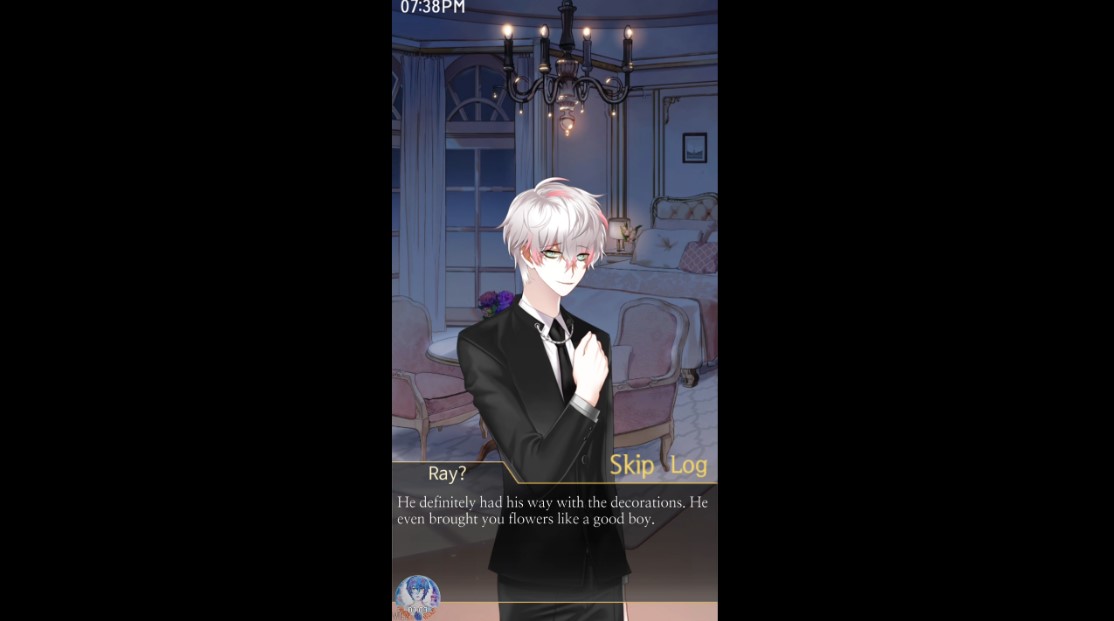 Understanding The Mystic Messenger Characters Better
So, there you have it! We hope this guide will help you with which route to take and how to deal with other characters. Each character is unique and depicts a different perspective in life. Can you share here who among the seven love interests you wish to take on in Mystic Messenger? But for more updates and information about this exciting simulation game, stay in the loop here in Games.lol.