Now here's a game that's been around for a long time. One Punch Man: Road to Hero 2.0 game is based on the shenanigans of Saitama. He is a seemingly ordinary hero that has the power to take out his opponents with a single punch. But strangely enough, the game features the other characters in the game and less of its titular One-Punch Man.
Save for the usual gripe about money grabs and the unfair gacha system, let's take a look at this game. We'll talk about the battle system and its story. Aside from that, we'll throw in a small guide to help you through different areas of the game.
One Punch Man: Road to Hero 2.0 Hiccups
One Punch Man is a popular manga, and that may be its biggest challenge.
Being a popular manga isn't easy at all. People demand content and they demand these soon. It's why One Punch Man Road to Hero 2.0's critics point out that it is lacking in some places. As far as the gameplay and the missions go, it's a complete game. However, something is lacking simply because the source content is still unfinished.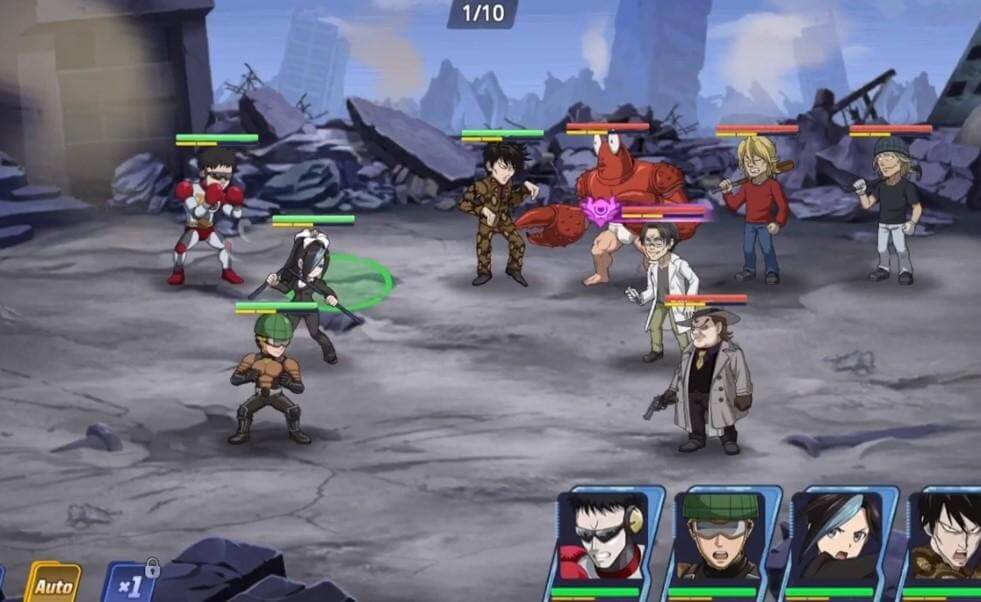 The game captures the story to a certain extent. Despite that, some still find it lacking in comparison to the anime. To be fair, the developers did try their best to offer more content – as much as they can source from the original.
Oasis Games can't be faulted for the game's shortcomings, such as they are. They're working on content that's currently still being updated. Moreover, there's just so little to work on. But, of course, players are right to expect these shortcomings to be corrected by frequent updates.
A Hidden Gem When Played the Right Way
Players should know that One Punch Man Road to Hero 2.0 is a gacha game. Consequently, you need to understand that you can only gather more heroes if you have the currency to do so. There is a technique to ensure you get what you want through re-rolling.
The battles in the game are also done through tactics. You tap enemies to attack them with basic moves. Meanwhile, your special attacks build up through piling up. There are three lanes where the enemies can stand in. You need to keep tapping, which may seem tedious to most players. But in hindsight, most games aren't for everyone – such is also the case with this one.
Game Guide & Tips
The game is a second version of the first Road to Hero, so you should expect more than a few changes here and there. That also means that the guides that worked in the first game, as well as the tier list tips, won't work here. The game has been released only recently, but people are already zeroing in on two characters that have become popular as they are seen more – the alien lifeform Boros and, of course, our hero Saitama.
Here's a guide on how to get them in the game:
Boros – he is a powerful alien that attacks Earth with a sole purpose – to find an enemy strong enough to challenge him. Finally, he does find one in Saitama, and he becomes one of One Punch Man's toughest enemies. However, it's a bit tricky to get Boros. Just like all the best characters, rolling him in the gacha system is down to luck. He's classified as an Elite character and his ratings are legendary. You can receive him through re-rolling, using the first 10 Draws, or through the Friendship Recruit system.
Saitama – the man, the myth, the legend. In the original version, Saitama was completely unattainable. Some of the fanbase playing the game agree that he should be kept out. This is because he is too powerful. Also, most battles can be finished with just him alone. However, there are indications that he is becoming available in the revamped version. This bodes well with those who think that Saitama should become part of the game. He isn't obtainable yet and it is unclear if he will be a playable or a semi-playable character, like an assistant NPC.
One-Punch Man: Road to Hero 2.0 is clearly polarizing. Moreover, there are critics who will point out some of its problems. However, this is still welcomed among certain fanbases of the entertaining manga. Especially considering that there are very little in terms of One Punch Man-themed games out there.