Get ready to download the Pocket Mortys game today. This game from the popular sci-fi comedy series Rick and Morty, acclaimed for its unique humor and creativity, is now available for free on PC. It follows the story of the misadventures of Rick, an amazing sociopath scientist, and his grandson, Morty, around the multiverse. Similar to the popular adult sitcom, this game is both relentlessly violent yet funny and smartly inventive.
Get ready to experience a wacky adventure as Rick and Morty will take you into their unique world topped up with their unusual shenanigans. Furthermore, enjoy mixing up interdimensional adventure and monster-collecting in one game with Pocket Mortys.
Pocket Mortys Gameplay
After downloading the Pocket Mortys on your PC, the game will start with the story, followed by the gameplay mechanics of the game. This will be your basic guide on how to use the controls in playing the game. Everything is simple and easy to learn so you will be able to manage it well without being confused.


Once the game starts, your heroes will find out that Ricks is separated from Mortys from different dimensions. But, to whom? And why? Rick and Morty appear before the Council of Ricks and are charged with several crimes. They need to prove Rick's innocence, they must look for the main culprit to get his portal gun back.
In Pocket Mortys, Rick challenges the council and travels through different dimensions to find and collect the Mortys. He needs to train them and put them in a battle to defeat the evil Ricks. Your goal is to help him catch different Mortys, train them to create the best team of Mortys for grandpa Rick.
If you know how to play the popular Pokemon game, then playing Pocket Mortys will be easy for you. The gameplay is nearly the same but instead of monsters, you will need to collect troubled teenage boys. These Mortys are extensively sweeping the entire multiverse so collect them all now!
Get the Best Mortys
Pocket Mortys offers 300 weird yet unique grandsons, obtainable in every challenge. Each Morty presents different strengths and weaknesses. Along the way, you need to know which Morty is proficiently advantageous to your team to help you defeat the evil Ricks. Also, you can level up these Mortys by combining them together or evolving them until you got the "Great Morty".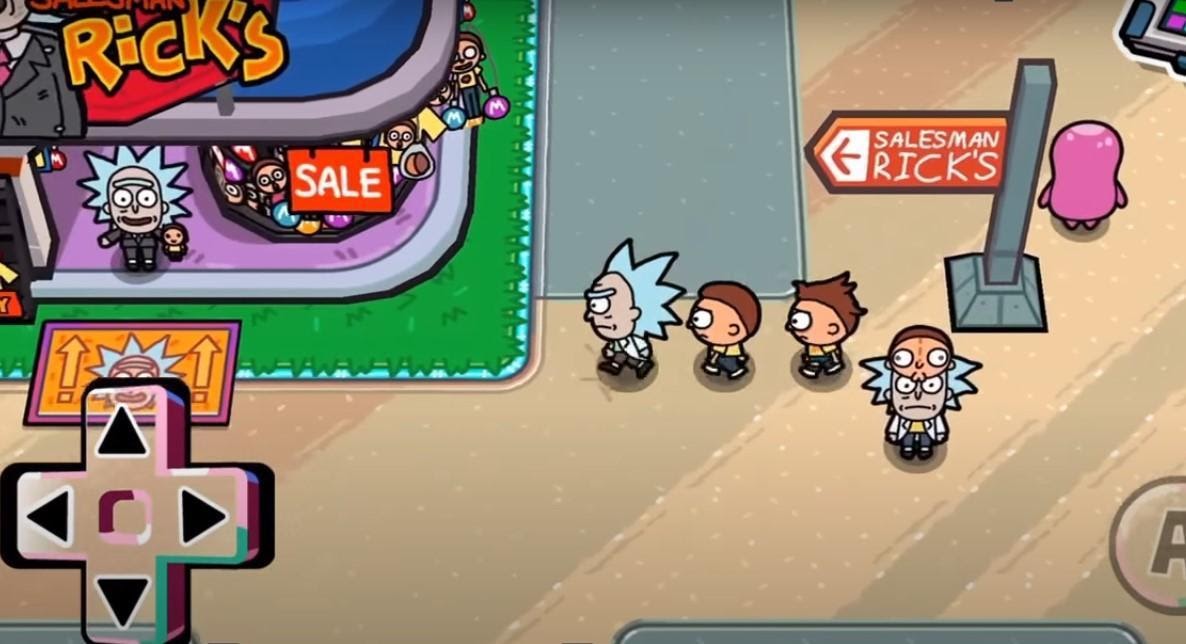 Apart from upgrading the abilities of your Mortys, you can also get a chance to know other players through multiplayer battles. It's time to unleash your strategies against other Rick players right on your PC online.
Or, you can trade your Mortys, too. However, if your expertise is more in isolation, you can choose Solo campaigns and get track more about the Pocket Mortys' story. If you don't know where to start, you can begin with the simulated tutorial for the first battle. While in the game, you will learn different tips from various people and make every challenge excitingly wacky.
Pocket Mortys' Class: Rock, Paper, or Scissors?
All types of Mortys come with three different classifications – the rock, scissors, and paper. This classification is highly effective since you will be able to tell what Morty is best or worse during your campaign. Each Morty possesses an advantage (and disadvantage) against each other since the scissors class can beat paper, rock class can beat scissors, while paper can beat the rock class – you know the routine! While playing Pocket Mortys you can also click the swap button to allow you to change your Morty from one to another while in the battle.
Playing strategically will allow you to get rewards. Keep in mind that crafting is absolutely necessary to create a newer self and new tactics while saving your resources. This and more are important in completing each task.
PVP Pocket Mortys Mode
As mentioned before, the game can be played in multiplayer mode. Playing this mode will give you the opportunity to meet other players in a new area online. You can visit many dimensions across the portal via different levels or approaches.
If you think usual battles are pretty much the same as multiplayer battles, then you are not totally right. The battle ranges depending on the level of competency of your opponent. So, make sure that you are well-equipped for the battle. In every dimension, you can fight with as many players as you wish to and get more unique Mortys. You will also have a chance to buy stuff, craft things, and customize outfits for Rick.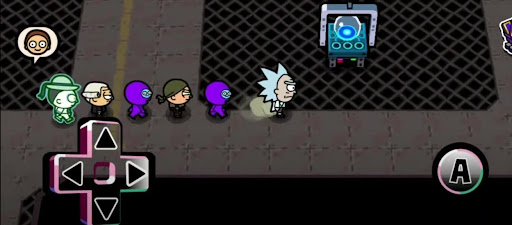 Whenever you defeat your enemies, your player level will also increase. This will then qualify you to visit other universes. Moreover, if you win multiple battles in a row without the help of the healing center, you will get the privilege to get an EXP boost and level-up faster.
Once you've reached the second dimension called the Plumbubo Prime 51B, you will be able to unlock the daycare station. This is where you can evolve your collected Mortys and make them "Best Mortys" in the game. If you want to get some extra currency to help you with your campaign, you can also accumulate them by completing daily missions or watching ads after each battle.
Play Game on PC for Free
Along with the interesting storyline and the excellent graphics, Pocket Mortys' gameplay is by far what makes the game highly addictive. If you are new to Pocket Mortys, it would be best if you will start your journey with the Solo Campaign Mode before switching to PVP. You can also watch the TV series to learn more about the storyline and the characters.
Just don't forget to download this game on your PC, and don't miss the excitement and thrill of the game. Good luck in getting the best Morty in the Pocket Mortys simulation game. Wubba lubba dub dub!