When talking about strategy games, Lilith Games' Rise of Kingdoms immensely thrived in the gaming world last 2021 up to now. What makes this game more exciting is it enables players to redeem Rise of Kingdoms codes to obtain lots of stuff that can be utilized in-game and improve the gameplay. Who among us doesn't want to get free rewards? Well, if you are opting for free summons, resources, and more amazing stuff, then you should not miss this list of available Rise of Kingdoms redeem codes.
But, before we go to our list, let's first know how to redeem these codes.
How to Redeem the Rise of Kingdoms Codes?
Once you know how to redeem Rise of Kingdoms codes, you will see how very simple it is. Of course, you need to log in first to the game and start navigating your profile avatar located at the top left of the game screen. Then, you need to find the settings corner and opt for the "Redeem" button. Once you find it, enter the 10-digit code from our list below and click the "Exchange" button. The rewards for that particular code will be sent directly to your in-game mail, and try to get them before they expire.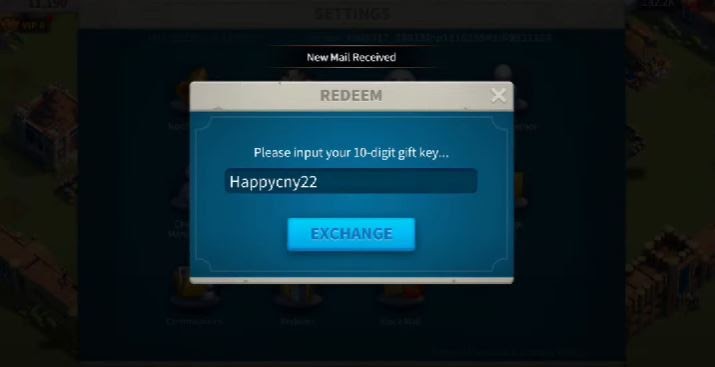 The List of Rise of Kingdoms Codes
Now, you already know how to redeem these amazing codes. It's time to unveil the much-awaited Rise of Kingdoms gift codes you can use this February to help improve your civilization. Here are the active codes worth trying;
AmqDQBeGkd
rokcny8888
Happycny22
ROKVietnam
ROKVICTORY – in this code, you can get 1 Golden Key, a 30-min Universal Speedups, and 1 Tome of Knowledge
ROKVIKINGS – in this code, you will be rewarded with 2 Golden Key, 5 Level 6 Tome of Knowledge, 2 500 action point recovery, and 2 3-hour speedup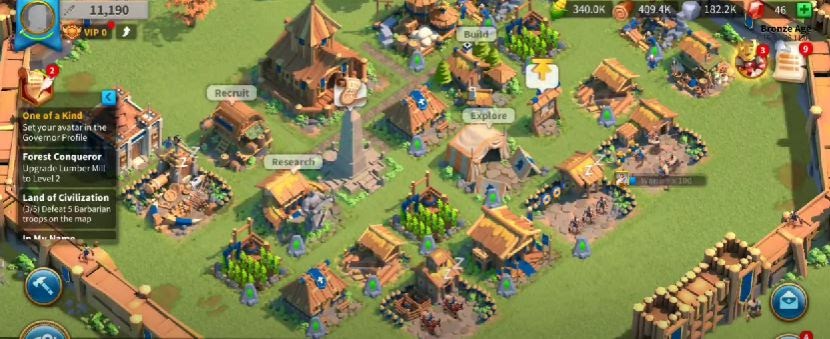 Expired Codes
Aside from the active codes, there are also expired codes you can still try. But, there's no such guarantee that these codes will work. So, release all your luck now, and try this list of expired codes;
d725ig2acq – in this code, you can redeem rewards like 2 Golden Key, 5 Level. 6 Tome of Knowledge, 2 500 action point recovery, and 2 3-hour speedup
ROK2YOMDTU
rokpromo21 – in this code, you can get 1 Golden Key, 3 Silver Key, 2 3h Speedup, and 10 Level 5 Tome of Knowledge
fb98l0wrfk
k7bjwhfsvq
ah9vzgp0mi
q51ajxwdzc
rokhappybd
ROKVIKINGS
d725ig2acq
QE32503E925
brem4k69u2
21HappyYOX – you can enjoy rewards like 1 Golden Key, 3 Silver Keys, 2 3-hour Universal Speedups, and 1level 5 Tome of Knowledge
Happynew21
RMerryXmas
STANDBYYOU
TnxGiv1ing
Tricktreat
Mid0Autumn
tz4gusiwka
nyprp7zp7q
sb96x3baik
nxhg7p95gd
mpqs3sf4ch
Discord100
To fully get the rewards in each code, it is advisable to follow the format of the code indicated in this list. Even though redeeming codes are of great use to improve your gameplay, there are still various ways how to boost your power in Rise of Kingdoms.
Additional Tips to Improve Your Power
Your overall gameplay depends not only on how many codes you redeem, but if you combine it with strategic boosting, you can come up with the best base that no one can ever let down. Here are some of the tactical tips that can improve your power;
Continuously build & upgrade your buildings
Usually, you used to upgrade a certain building because it is a part of a quest. But you totally miss the perspective of upgrading buildings if you look at it that way. Upgrading all of your buildings allows you to increase the overall power of the kingdom. Once you notice a tiny green arrow to a specific building, it is highly suggested to upgrade it right away if possible. However, don't forget to focus more on leveling up your City Hall, especially when it is possible.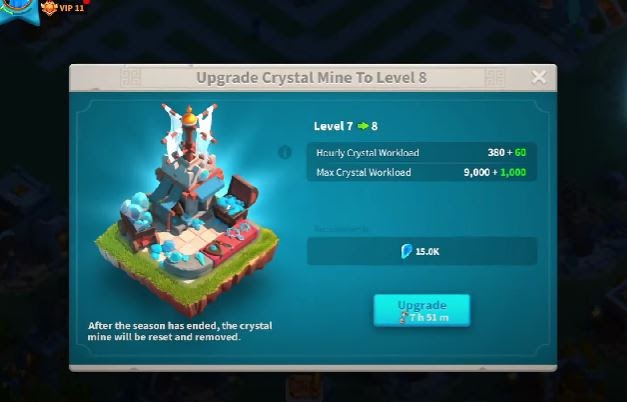 Find an active alliance
Like other games, it is more advantageous to join an alliance not only to achieve the tasks more accessible but to obtain different perks of having an alliance. But, in Rise of Kingdoms, it is not enough to find an alliance; it is best to get active ones. Those active alliances can help you during Alliance wars and accomplish it faster.
Don't leave your units & buildings idle
To be the most potent base, you need to keep everything active. If you want to achieve more power, it is best to be tactile from all the updates, from training, marching, and most of all, to all your battles. Ensure that your buildings are active enough, from your academy, barracks, military buildings, and more. And, don't forget to explore the map. There are times you can discover a strategic area where you can relocate.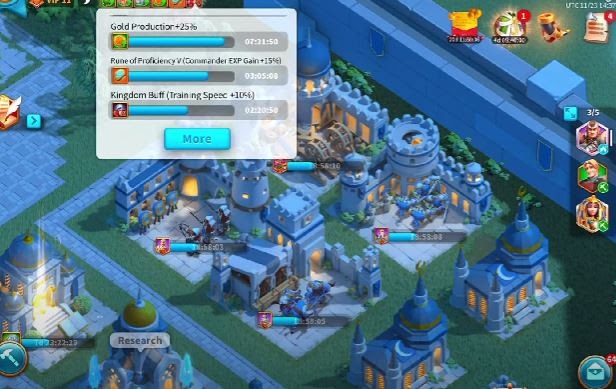 So, there you have it! Start redeeming Rise of Kingdoms gift codes now and enjoy loads of rewards that can help you boost your overall gameplay. Also, don't forget to follow the additional tips if you are opting for a more powerful base. For a more updated list of redeem codes, and other tips or tricks in playing this strategy game, stay tuned here at Games.lol.