Are you an avid fan of shooting and unleashing strategies on how to defeat your opponents? If yes, Township might not be for you. However, if you are fond of simulation games with visually appealing gameplay, this city-builder game fits you well.
Published by Playrix, Township sets a wonderful spot in terms of city-building games nowadays. This simulation game features no immoderate perspective of building a city like what we always see in the usual city-building games. Here, the mechanics lie on the success and size of the player's town to economic elements like industry, trade, and farming.
Continue reading if you want to know more about our Township game review.
Everything You Need to Know About Township
As you start the game, you will be set in a starter town where you will plow plots of land and plant crops. Initially, you will begin planting wheat. As you progress, you will get a chance to grow sugar cane and cotton.
In the beginning, you will obtain six plots, and you can have more once your town's population grows. Also, it tackles the happiness level of your people, which decides how many people can live in your place. To make your citizens happy, you can build different types of buildings and houses and add some aesthetic decorations.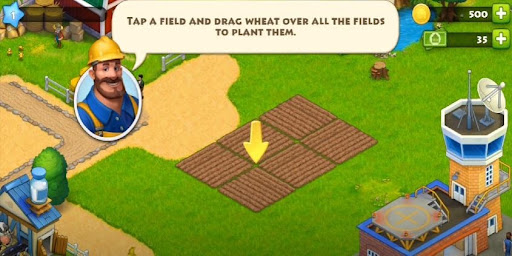 To make everything possible, you need to generate profit to build houses and buildings. You can do that by investing in your crops to create various products such as bread and milk. By gaining profits and experience from your customers, you can upgrade and add some factories and houses, which enable you to have a bigger town.
One more thing about the Township game app is that you will have a factory that produces resources for building structures such as glass. Obviously, these resources are unable to be made. To get stuff such as slabs and girders, you need to trade with a friend who has the same factory as you have. You can also buy these resources through real-money purchases.
Why Choose Township?
Township's graphics are incredibly fantastic, aside from its engaging gameplay where your patience is at the test. Though it is not entirely 3D, the animations are gratifying, and everything is notably detailed and lighthearted.
As you enter the game, you will find the game filled with people roaming around and doing their stuff. However, the visuals are not affected; instead, it lifts the gameplay, making it different from other games with the same kind.
What is more exciting about this game is that you can collect various animals, boats, helicopters, and airports. This enables you to get special prizes in exchange for your customers' orders. There is also an instance where you need to utilize explosives to mine underneath the earth and get your resources such as gold, copper, and more.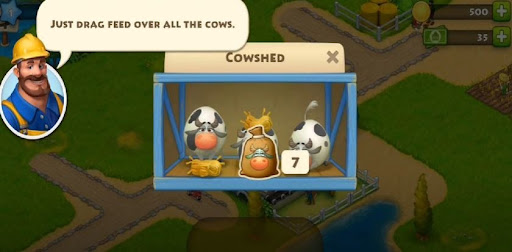 Though the gameplay is simple, your dopamine and strategic skills will indeed work in this game. In that case, you are expected to spend more hours making your city a better place to live and acquire more satisfaction for your citizens as well.
Like other simulation games, you can enjoy playing this game by integrating your account into your Facebook. Through synching your city, your Facebook friends can share supplies with you and accomplish tasks more manageable. In addition to your Facebook friends, you can also play co-op with other players in Township. Along with them, you can engage in various quests and win exciting prizes. You can also chat with them if you need some help.
Speaking of help, you can also help other players town and fill their orders and earn from it. In return, they will send you a golden clover that enables you to the House of Luck. On the other hand, you can also ask for help and send clovers to those who helped you.
Final Thoughts
Overall, Township is a fun and exciting game. All tasks and activities are seamlessly integrated. Though it is only playable online, this casual game offers many features such as clever quests, a powerful advancement perspective, and engaging visuals.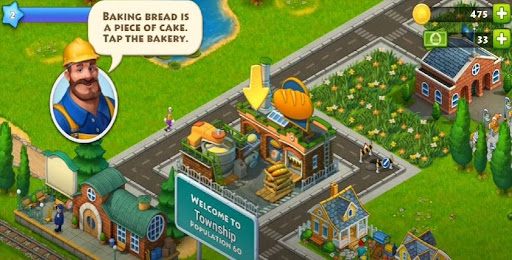 There are rare times that the game goes down, but the developers will surely apologize for the trouble and explain what happened. Also, they give fantastic in-game items in every game update and whenever someone installs it.
Even though you close the game, everything you set will continuously build. The progress will not stop, meaning you can play ample time or as much as you want, especially if you don't want to be more connected all the time. Beware, this game is quite addictive, and you might notice you have spent many hours already.
So, are you ready to download the Township game app on your PC? If you want to achieve and appreciate the gameplay and graphics better, playing it on your PC is the best option you can do. Aside from a seamless gameplay experience, you can play it for free thanks to Games.lol!
Hope this Township game review helped you understand the game better and realize why players love this game. For more information and updates about your favorite simulation game, stay tuned in to Games.lol.