Who knew that being a chef means you also need to become aware of the different dishes worldwide? And if you're playing World Chef, you might as well know this responsibility as you need to cook dishes from other countries. For instance, It's the most international cooking game, which will challenge your multitasking skills and your ability to juggle one customer to another. Whether you're serving something easy, like burgers and fries, or a delicate foreign cuisine – World Chef will test your skills in the kitchen!
World Chef is a simulation game by Social Point. This game can be a bit difficult to play, especially if you are bad at multitasking. But once you get the hang of it, everything will fall into place. Serve the best fast foods and cook the most delicious cuisines from other countries in town! Do you have what it takes to become a professional World Chef?
But you have to know, running a restaurant full of hungry people can be daunting at first. Well, it's pretty a normal thing for this kind of business. Hence, you don't need to worry because here are some of the best strategies you need to follow in managing your time and your task wisely. Read on to learn more about these much-needed strategies in this game!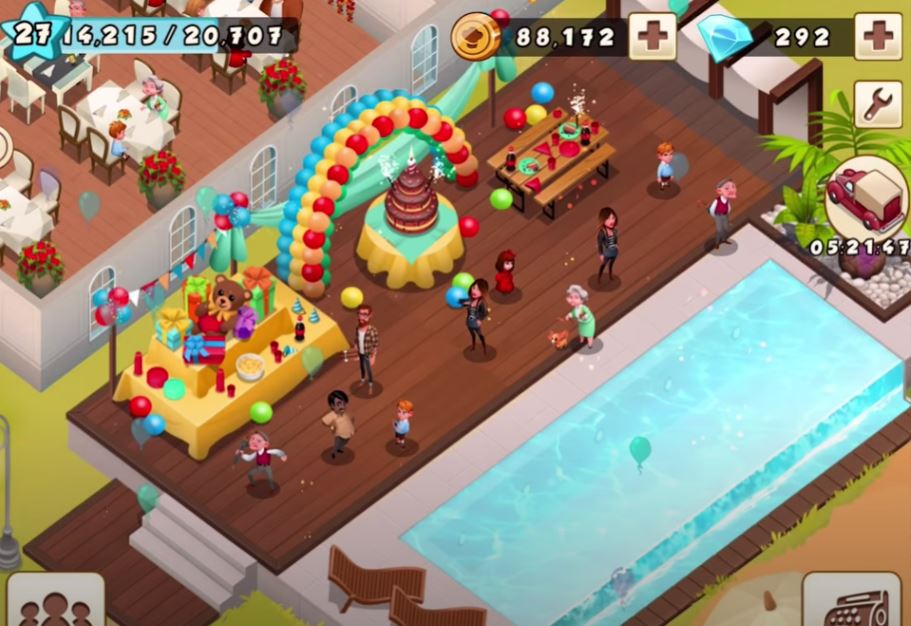 Learning the Best Strategies in World Chef
World Chef is unlike any other cooking game. Here, the goal is to serve the most delicious dishes from all over the world. It doesn't matter what kind of cuisine, as long as you can earn from it. And no, this isn't a time management game. But it's vital that you know how to multitask to make a profit effectively. You can play the game at a leisurely pace. But remember that the faster you serve them, the faster new customers come in and fill up the place!
Keep Everything Steady
You must remember to keep a steady cooking pace for the essential ingredients. Out of all the dishes you serve, what are you constantly cooking? Make sure to determine your base ingredients and cook them all the time so you can serve them to your customers right away.
Remember to constantly stock up on your ingredients. In World Chef, you must expect a lot of customers all the time. You have to anticipate that you're going to do a lot of cooking. For it to be only cut short due to you lacking some of the ingredients can be devastating. So make sure that you have enough or more than enough of your important ingredients to keep yourself occupied in the kitchen!
Level up Your Kitchen Storage
Upgrade your storage at the right time. Suppose you are getting more and more customers as you continue to play. In that case, you must consider upgrading your storage to keep up with the demand.
Read the icons to save time. There are floating icons on top of your customers' heads, which indicate three things. An exclamation mark means the customer wants to order something you haven't cooked yet. A question mark means the customer wants to call the dish you have on-hand. The coin icon implies the customer is done and ready to pay you.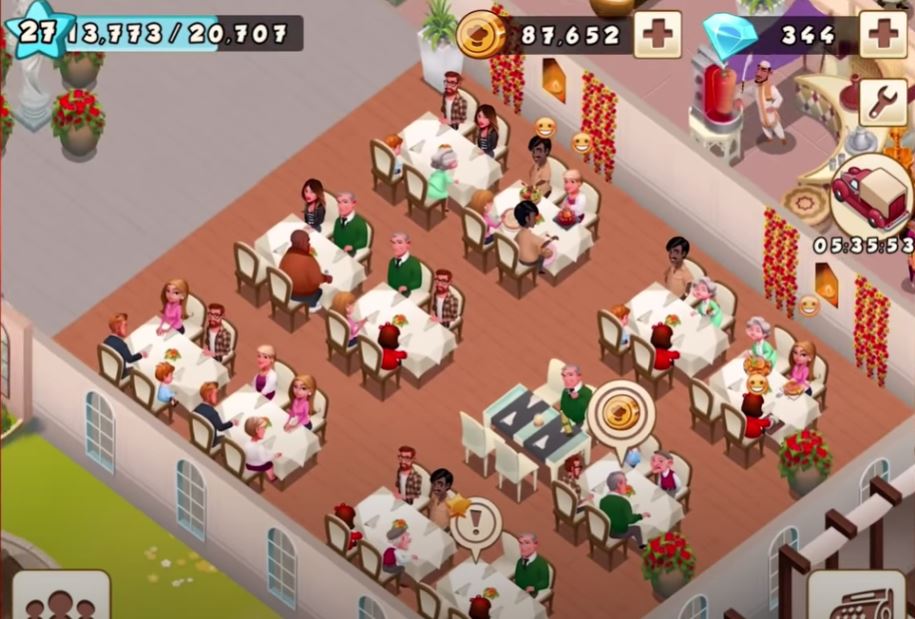 How to Earn Coins & XP in World Chef
Coins and XP are essential if you want to level up quickly. There are many ways for you to earn these. Here are a few:
Save time by kicking out customers that want dishes that aren't available yet.
Make lots of buns in the early part of the game because Tex, the salesman, orders them all the time.
Sell the buns in the Social Market, where other players can buy each others' products.
As you progress in the game, make lots of helper items, like Dough, Pasta, Patties, Cheese, and more. These are essential ingredients needed in many different dishes. Sell these helper items in the Social Market at a higher price.
Buy ingredients in the Social Market with a green discount tag. You can flip it and sell it for a higher price or use it to save on costs.
That's all for now! Indeed, if you follow and take note of all these tips and strategies, you will soon be successful in attaining your World Chef goals! Get it and play it now for free on your PC!