Stealth games have morphed and evolved since the genre became prominent in the late 90s. It is safe to say that many stealth games to date do not heavily rely on concealment. The majority of games today are immersive-simulation-adjacent titles giving you options to be stealthy. However you want to play each level and approach each encounter is solely up to you.
The best stealth games have managed to make averting challenges as exciting as overcoming them. But what makes them more interesting is they encourage us to think outside the box in planning for our next heist, assassination, or escape. This genre is a sandbox for system-based encounters leveraging reactive worlds. As such, many titles also turn into fantastic action games whenever you blow your cover in-game. Thus, making this genre uniquely dynamic.
Considering this evolution and elements, whittling down the best ones is not as easy as it appears. We have spent countless hours as hitmen, special agents, ninjas, and whatnot. We have sleuthed our way into different situations. Finally, below are the best stealth games you can play nowadays.
HIDE ONLINE HUNTERS VS PROPS
HitRock Games' Hide Online Hunters VS Props is a zany third-person shooter challenging two teams to a one-on-one fight inside a closed setting. The objective is a cliche within games of this genre. However, the fun part is one team camouflages itself as any of the objects in the building. Playing as props, your goal is to survive as the hunters search for you. Hide Online Hunters VS Props is a wacky multiplayer action game with great visuals offering a thrilling experience.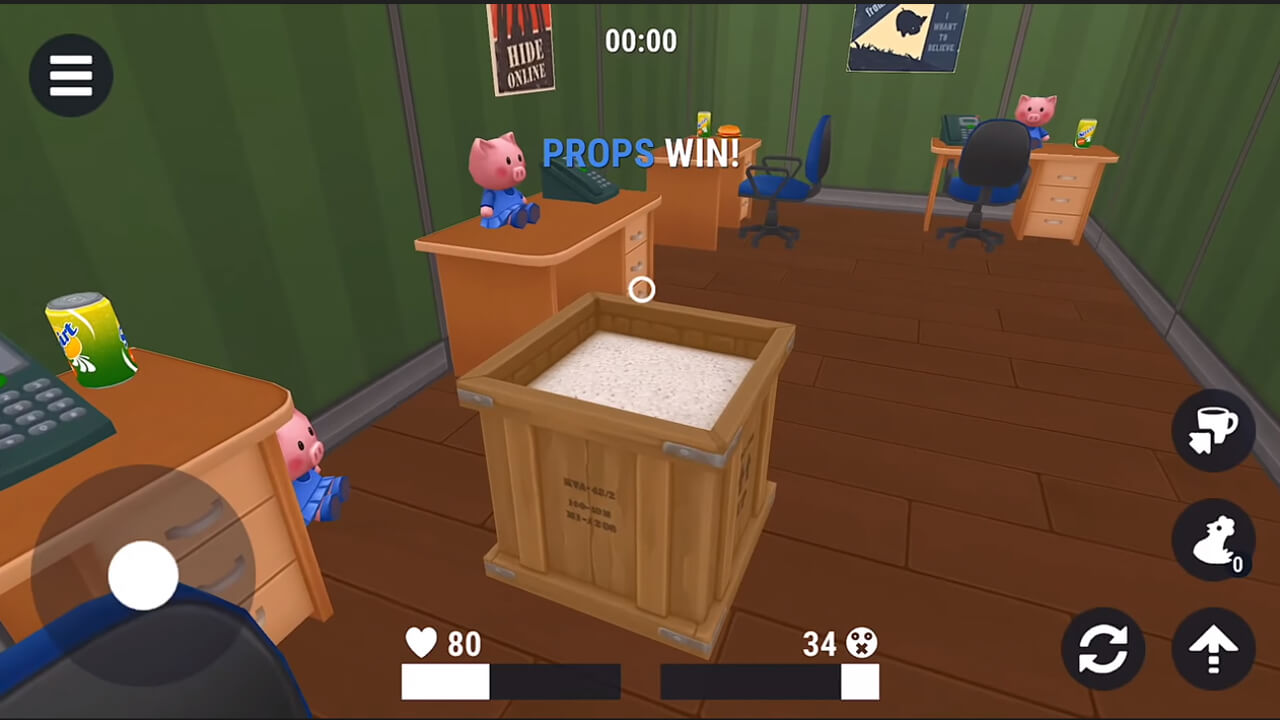 CARD THIEF
If you prefer a more strategic stealth game, Card Thief is the perfect platformer. Create a tactical plan to help a sneaky thief escape the crime scene. Use the cards on the board to make it out alive without the defenders sniffling you out. Design the perfect escape route while collecting the rewards as much as possible. Card Thief is an adventure game that is in a league of its own.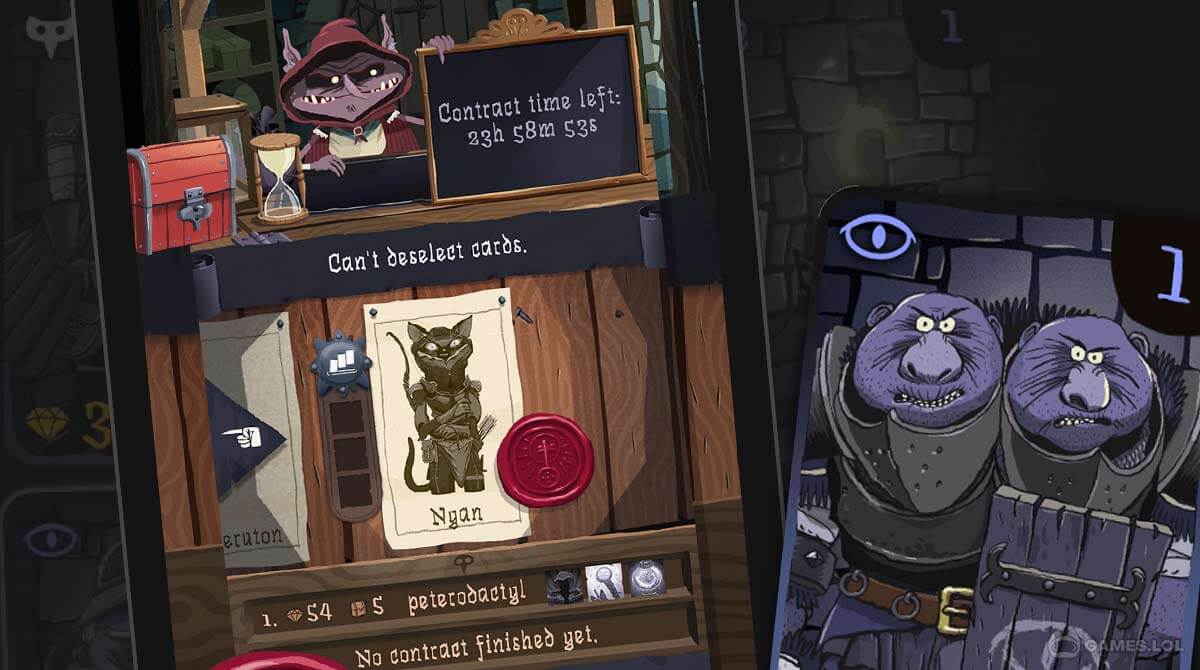 ROBBERY BOB 2: DOUBLE TROUBLE
Help different thieves commit thievery when you play Robbery Bob 2: Double Trouble. Evade police cars, angry neighbors, and guard dogs that are out to end your criminal career. Just like its predecessor, Robbery Bob 2: Double Trouble has an interesting storyline unfolding at each level. Go through over 100 levels and discover facts about the main character in this thrilling criminal adventure game.
CASE: ANIMATRONICS
Step into the shoes of a detective working late at a local police station. CASE: Animatronics is a first-person shooter horror stealth game where you are left behind by your colleagues in a scary place. Yet you still feel like someone is with you. It features simple controls where you just click on objects to interact. CASE: Animatronics is a terrifying adventure game combining several elements from the horror genre to create a blood-curdling fusion that will keep you on the edge of your seat.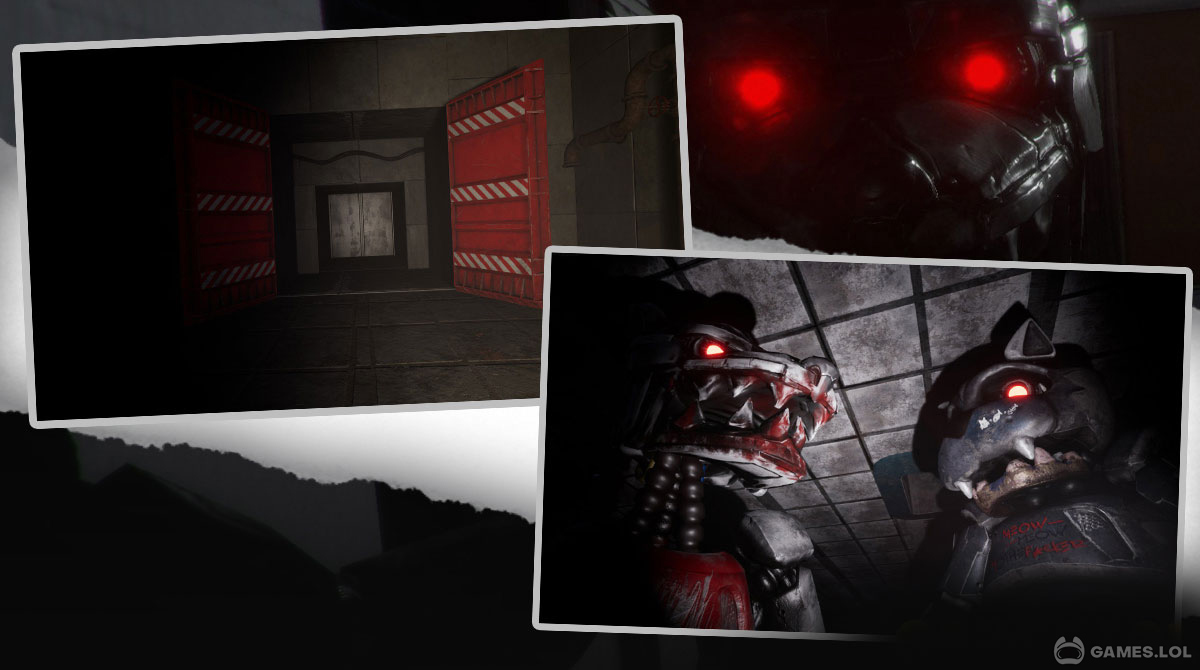 SCARY Stranger 3D
If you have played Hello Neighbor, then you will find Scary Stranger 3D similar in terms of general gameplay. Complete various missions to scare your neighbors and escape without being caught. Scary Stranger 3D boasts superb 3D graphics and sound effects; making it easy to get immersed in this tension-filled stealth game. Carry out missions in first person perspective but proceed with caution because your neighbor is watching you.
STEALTH – HARDCORE PUZZLE
Put your thinking skills to the test and play Stealth – Hardcore Puzzle now. Sharpen your mind and solve puzzles as quickly as possible as each delay could cost you to fail the level. Defeat enemies without getting caught and rescue the hostages. This puzzle game boasts more than 100 uniquely challenging levels, amazing graphics, and pure entertainment.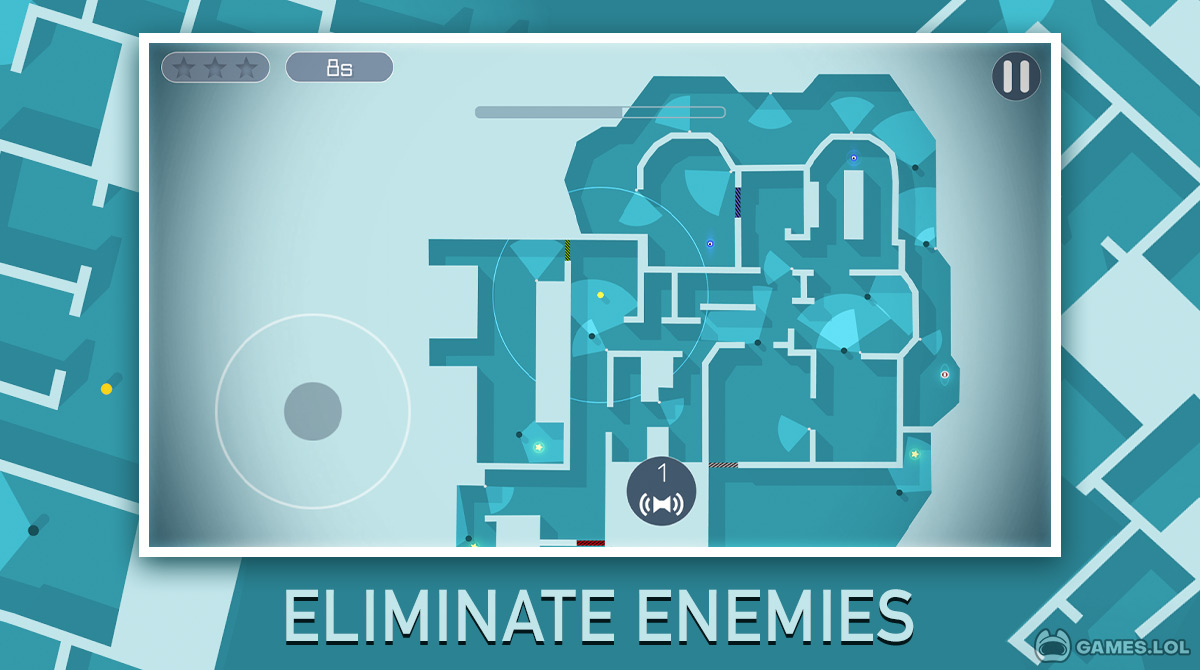 STEALTH MASTER: ASSASSIN NINJA
Stealth Master: Assassin Ninja is among the many stealth games where you role-play as an assassin. Your primary goal is to eliminate all the guards protecting each building in the area. But that's not all; your adversaries will attack anything within their line of view. In playing Stealth Master: Assassin Ninja, survivability is key to gaining momentum and progressing. Sneak up behind the guards to kill them and take advantage of all hiding places as much as possible.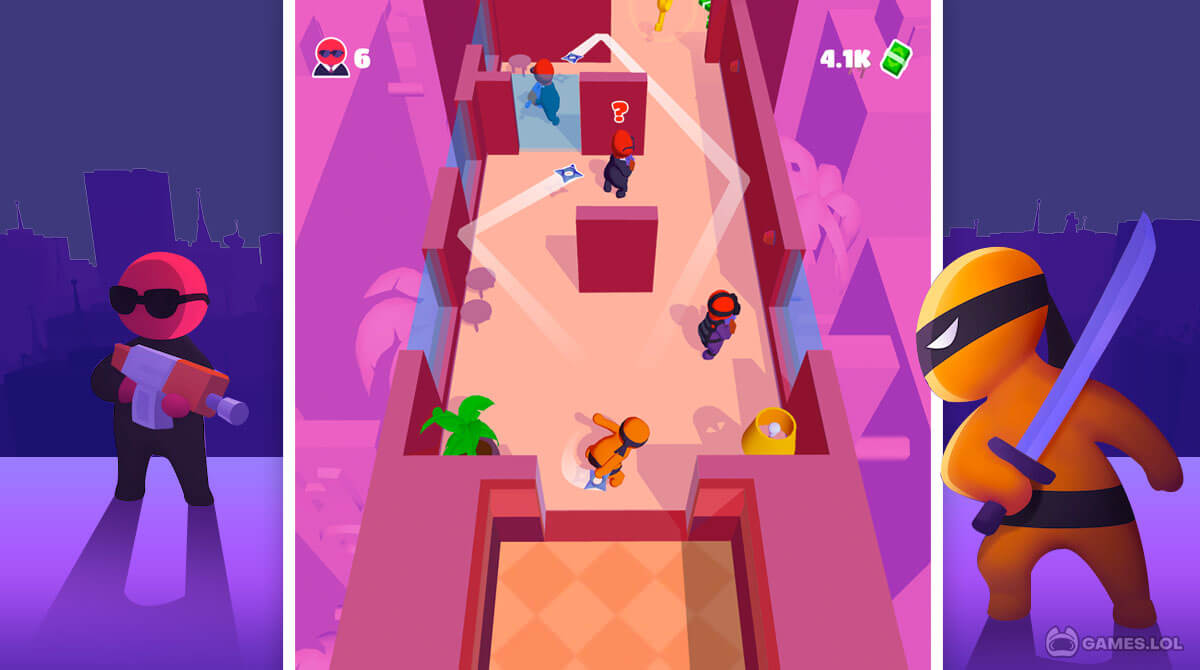 SNEAK OUT 3D
As the name implies, Sneak Out 3D takes you to a maze-like world. Here, your goal is to navigate and make your character walk stealthily through all the nooks and crannies. In each level, you will encounter several enemies that will trap and prevent you from getting to the exit should you be busted. Sneak Out 3D boasts intuitive controls and addictive mechanics that will keep you playing level after level.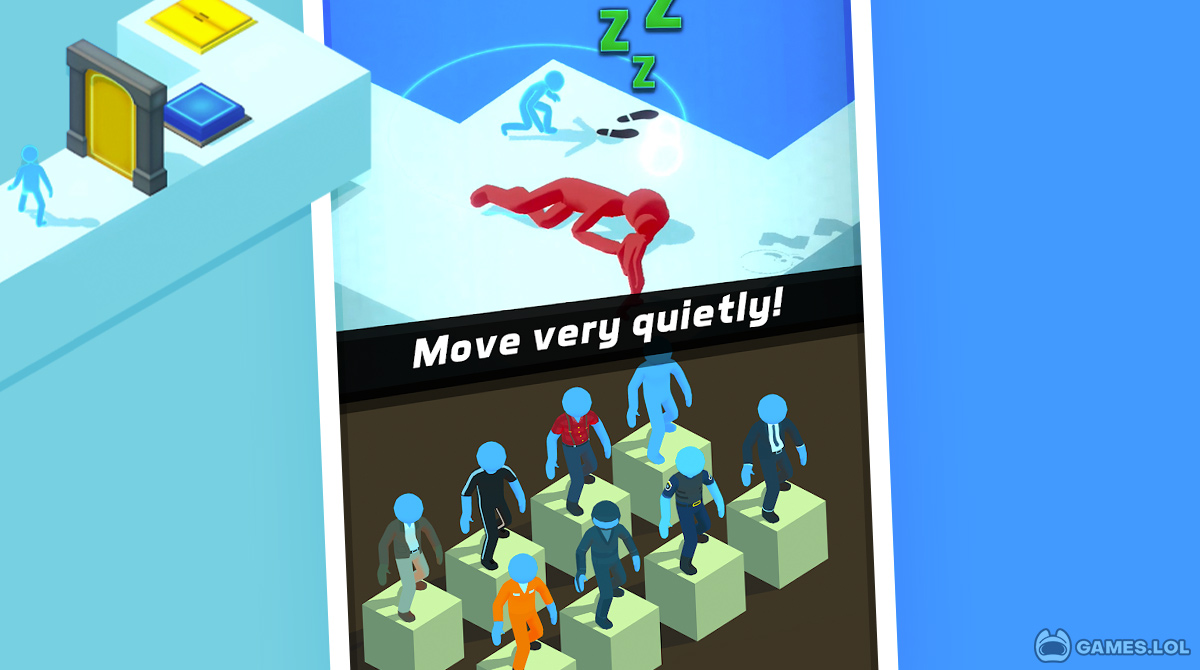 ASSASSIN'S CREED REBELLION
Time to team up with over 70 characters and strengthen your brotherhood in Assassin's Creed Rebellion. Rediscover the legends of the Assassins Order as you develop your fortress to increase its power. Hone your assassin's skills to infiltrate and defeat the Templars. Gather resources, build new rooms and craft stronger equipment. Create the perfect combination of heroes in Assassin's Creed Rebellion to defeat the enemies.
AGENT #9
Last but not least in our list of stealth games is Agent #9. In this action game, you'll enter a world where spies operate under the radar. Being a member of the agency, your goal is to complete missions as a silent assassin. Agent #9 begins with a simple mission but as you progress in the game, the difficulty also increases. Get your gear set up and prepare to go undercover as you discover that your agency is out to backstab you.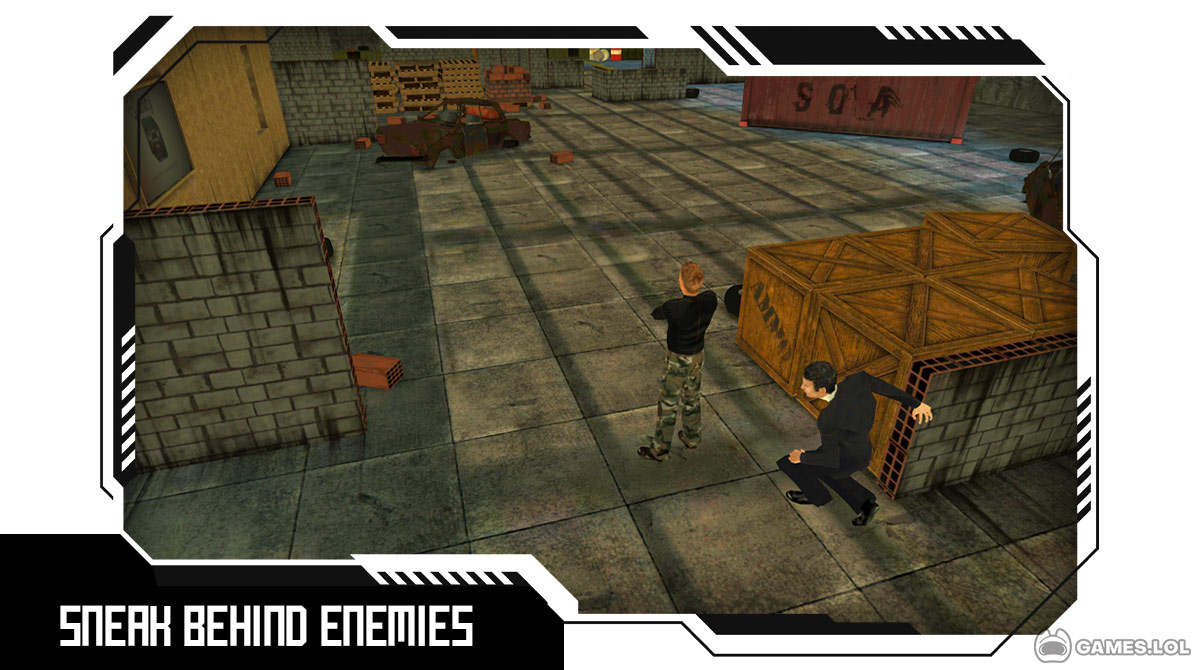 Conclusion
So, there you have it! That is our list of the best stealth games you can play on PC. Be sure to drop by Games.lol for more game guides like this. Find out what are the best base-building games and monkey games you'll enjoy playing today!