Diablo is a dungeon crawler action role-playing video game series by Blizzard North. Characters in the series mostly include humans, angels, and many kinds of demons and creatures. The show is set in the grim fantasy world of Sanctuary. Numerous books covering a variety of universe timelines have been published as a result of the popularity and success of the video game series. There are also comics that explore numerous tales set in the Sanctuary universe.
The popularity of Diablo moved indie developers to come up with their own version of the game. With that said, check out ten of the best games like Diablo that you can play for free today.
Black Desert Mobile
Black Desert Mobile is a Pearl Abyss creation. Trading, crafting, player housing, castle sieging, and a ton of other activities are all available in the MMORPG BDM. Players will delight in stunning visuals and an engaging narrative in a universe. You will learn the history of the Black Stones and their corrupting effects while traveling with a Black Spirit, a friend whose fate is entwined with their own.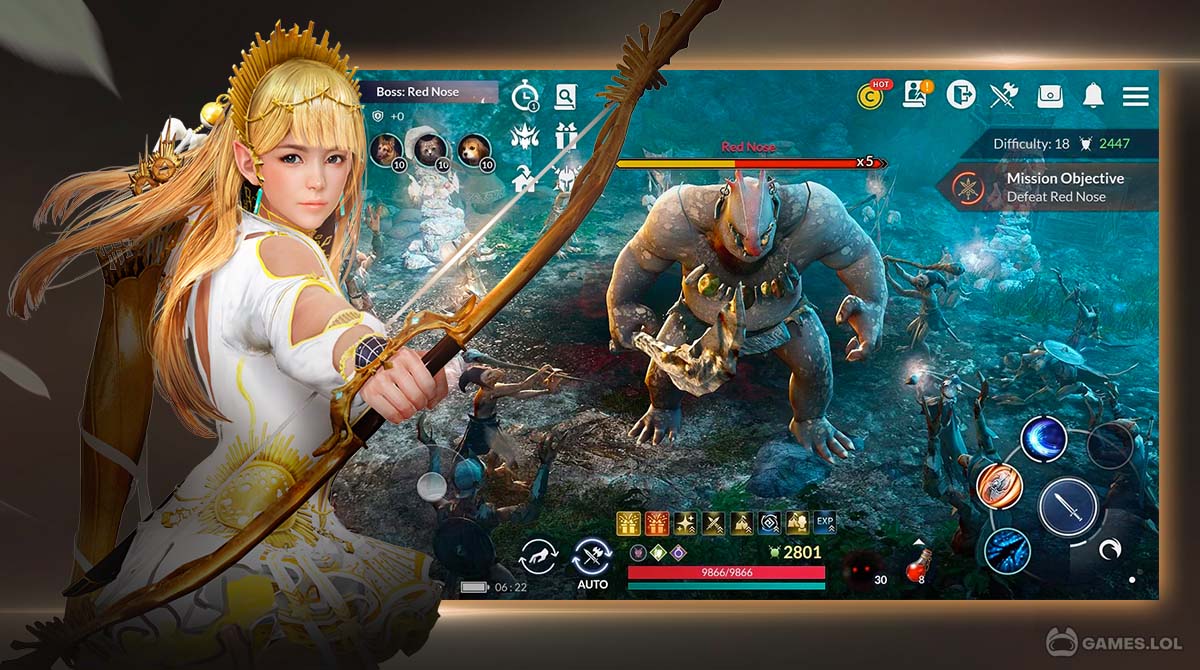 Dungeon Quest – Labyrinth Legend
The role-playing game Dungeon Quest – Labyrinth Legend features hack-and-slash action. Investigate the procedurally created dungeons, and engage in combat with unidentified foes. This epic game allows you to battle against challenging enemies. Each dungeon is home to numerous frightening creatures. Players must level up in addition to purchasing equipment to advance. Deep within the dungeons are enormous bosses that are impossible to defeat in a single go. However, you should study their moves throughout numerous bouts in order to discover the secret to victory.
Dungeons that are randomly generated making each adventure unique. The dungeons contain a variety of tools and objects that you can find. You can upgrade weapons, acquire new skills, and produce special accessories in your base.

Eternium
The action role-playing game Eternium is superbly made and pays homage back to the great classics. With its intuitive "click to move" and cutting-edge "swipe to cast", Eternium stands out among mobile Action RPGs. On the other side, drawing symbols to perform spells is simple and effective. Instead of using thumbsticks, the click-to-move control seems more natural and authentic to the classic point-and-click ARPG experience.
Experience the visceral delight of responsive, quick-paced fighting with amazing visual effects, enjoyable sounds, and satisfying damage totals all set against engrossing backdrops and inspirational musical compositions.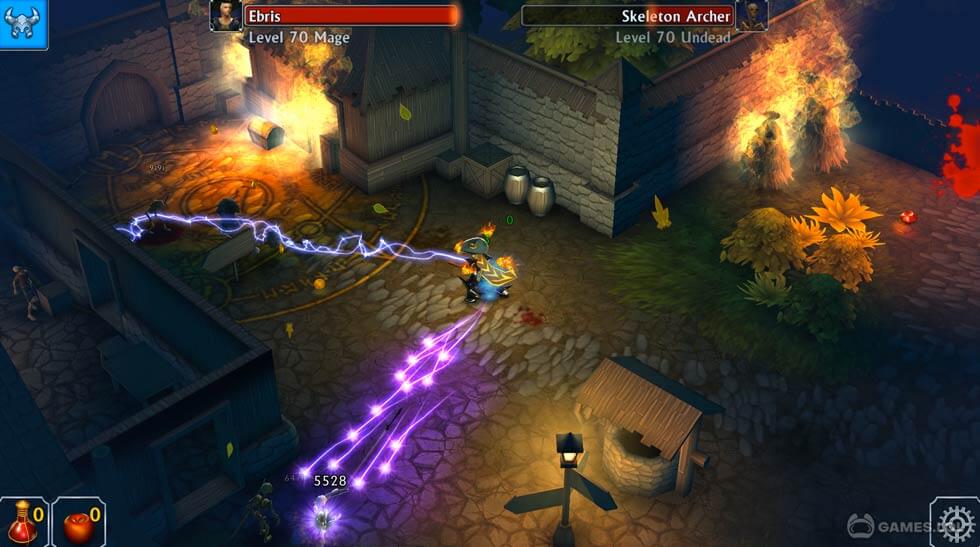 Moonlight Sculptor
Experience The Legendary Moonlight Sculptor's immersive light book come to life from the creators of the best fantasy sandbox MMORPG, ArcheAge. Connect to Royal Road's virtual world and take charge of your fate.
Relive the tale from the renowned book, wherein you are free to do whatever you like. Win weekly tournaments to get your crown and fantastic rewards as the champion. Gain more EXP and unusual prizes by exploring dungeons full of evil opponents and fearsome monsters.
Decorate your house, prepare delectable meals for boosts, go fishing, or make your own armor and weapons. There will also be reliable travel companions, from pets to mercenaries. Become an expert in sculpture and display your work in your home for admirers. Even better is that in Sleep Mode, you may still earn valuable loot and EXP.

Rage of Destiny
Rage of Destiny works around planets and will degenerate into chaos once every 10,000 years. The stars will disappear, and heaven and earth will be reversed. Everybody will die and decay into dust. The old gods' era will come to an end as everything comes full circle.
The gods weren't abandoning the human race. It represented the end of faith in the gods. It was an inevitable catastrophe crisis among the gods. In this game, you will find Identical-character heroes, breathtaking landscapes and graphics, and exciting combat. You can also change your formation, swap positions, plan, and use various strategies to win battles.
Collect one-of-a-kind heroes and learn new techniques. You can team up each hero with whichever you choose to create your favorite group. In addition, you will also find random structures, random objects, and random occurrences. Each time you enter the dungeon, you'll have a unique experience thanks to the sandbox gameplay and random components.

Anima ARPG
Anima is a highly dynamic mobile ARPG. It gives players complete character customization options depending on their play styles while maintaining the endearing aesthetic of the classics. You can defeat the single-player offline campaign and battle evil forces anywhere you choose.
The game's challenges are infinitely varied. Continue regardless of the plot, slash enemies, get loot, and develop your character. You will experience thrilling fighting, incredible special effects, and a gloomy fantasy setting in this wonderful game.
Enter the depths and explore the Abyss. Kill the demons who inhabit the over 40 levels as well as the beasts, dark knights, and other evil monsters. Investigate various sinister situations, unearth buried information, and visit unusual places!

Nonstop knight
Nonstop Knight is a roleplaying game that combines action and offline idle Role-playing game components. You can engage with heroes in uninterrupted adventures, hunt for incredible loot, put your talents to the test, and survive swarms of enemies.
Take on various challenging adventures while you take a break, and your hero will gain awards and loot. You can actively play anytime you choose, engage in quick battles during your coffee break, or play for longer periods of time if you so choose.

Gaia Odyssey
Gaia Odyssey is a mystical ARPG that offers a vast worldview, a wealth of content, and a traditional PVP experience. Experience stunning visuals and innovative effects that immerse players in an unparalleled level of immersion. Save the world, your courageous soul, and awaken.
As the most talented warrior in the realm, you will have to fulfill a number of tasks and objectives here. You'll meet various kinds of demonic creatures on this thrilling journey. Form agreements with your own spirits, combine various skills to grow stronger and write your own fantasy adventure story.

Man or Vampire
In Man or Vampire, a heaven is a mystical place where the souls of the dead congregate. The vampires in charge of the borderlands have brought about the impending end of paradise, and only the king of paradise can avert the disaster. The quest to rule the paradise officially starts now.
A dungeon must be explored in order to be escaped. Watch out for the dungeon boss who may suddenly come and prevent you from leaving. Not to worry; you will advance through the dungeon with the aid of equipment and supplies.
Utilizing the environment in turn-based conflicts, you can create your own strategic war. Parties participate in the battles and based on how you have set up your party's locations and environments, different battle elements will apply. The key element that impacts the combat is also the skill of your allies.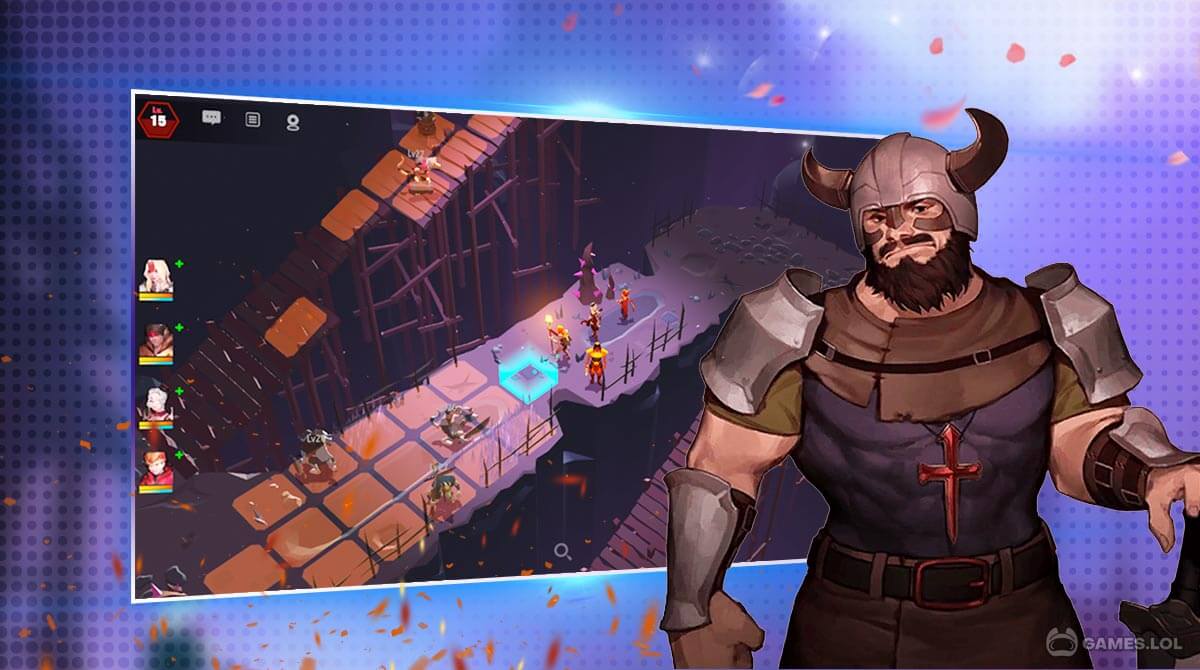 Blade Bound: Legendary Hack and Slash Action RPG
Blade Bound lets you play the role of a Bladebound, the final survivor of an extinguished order. You were revived by a strong goddess named The Sentinel. You will restore peace to the globe of conflict with her assistance. Create amazing equipment, then set out on a heroic journey to reclaim your brutally murdered brothers' heritage.
In a previous Game of Thrones, the discord had disastrous consequences for the World of Ezura. The final holdout of hope, the Blade Bound brotherhood, was destroyed by the Dragon Betrayer. Nobody is safe from his strong-arm rule. But his conceit will prove his undoing. Become a fearless dungeon hunter, a witcher on the prowl for rewards, or a relentless looter. There is a fantastic outcome no regardless of which of the limitless roads you select.

Bottom Line
There you have it, ten of the best games like Diablo. Enjoy any of these games you explore a worthwhile journey with amazing quests. So what are you waiting for? Try out these games today and see how you can become successful in your mission! Check it out here on Games.lol.