The number of video games in the base-building genre is enormous. There are many video games to express yourself if you have an original idea for a structure or settlement. In base-building games, players construct any kind of base i.e., a village, a fortress, or a metropolis, and grow it to provide resources while ensuring the safety of its residents. Today, we will take a quick overview of 10 games you can play for free on your PC. So, let's jump into the list.
Clash of Clans
Clash of Clans is one of the video games that countless people think of when it comes to thrilling base-building games. It is a strategy game that helped establish Supercell as a major player. Many people are still drawn to this uncomplicated, unassuming strategy game.
As a result, people continue to download and play it today. For those who are strangers to the title, you can construct bases, train troops, repel enemies, and launch base-on-base assaults in this game.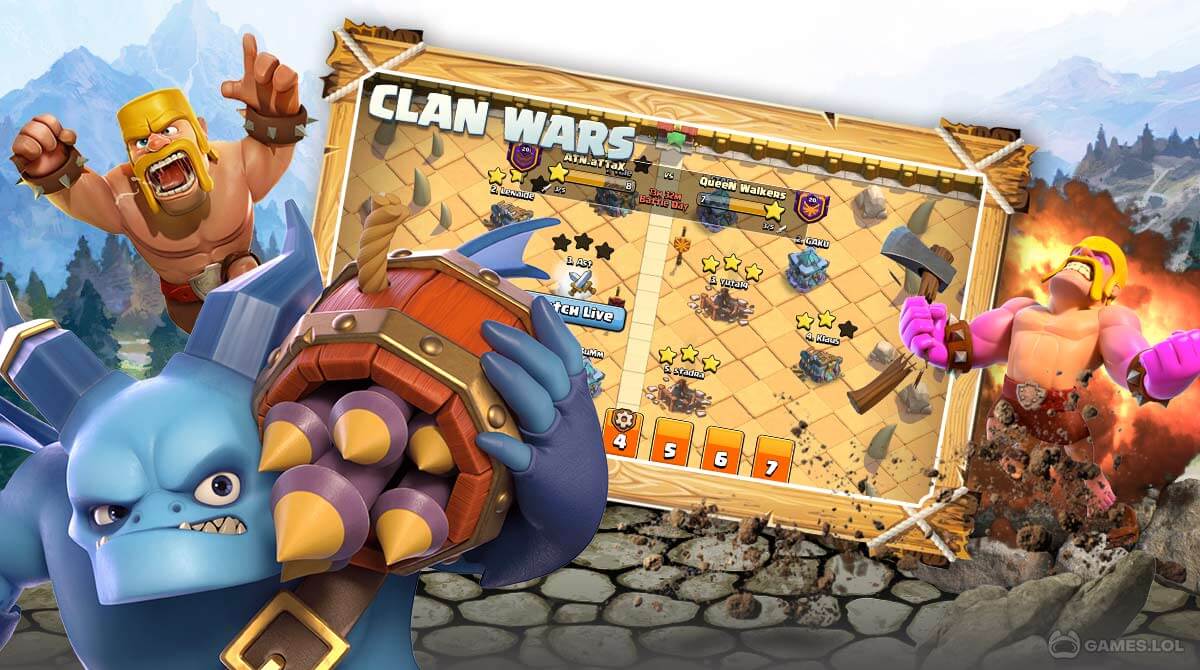 Lords Mobile
Lords Mobile is a game from IGG.com. The game immerses you in the realm of a fallen kingdom. In the conflict, the real king of this empire lost. As a result, you will play the role of a devoted Lord who ought to succeed the assassinated emperor in the game.
You need to enlist the aid of all the valiant warriors you can find in order to recover the fallen kingdom. Lords Mobile provides you with intense dynamic combat. You must complete each quest in order to restore the territory's strength.
If this gives you the impression that the game is a little challenging, do not worry. You can build your foundation in the game with the help of the game's basic tutorials. That entails both creating new structures and renovating existing ones. in addition, you must constantly train troops to advance in the game.
Evony the Kings Return
Strategy games can be something to consider if you're seeking a competitive, thrilling, and enjoyable multiplayer game. The games are typically entertaining and competitive but progressing through the ranks takes time. This is due to the fact that you must first construct your base and prepare your troops.
The gameplay, however, is what sets it apart from other multiplayer games in terms of fun factors. Evony for PC is a fantastic strategic game you should try and play if you want a fresh take on the genre. It's a strategy game offered by TG Inc. in which you get to construct and build an empire.
Evony The Kings Return is fantastic because the tutorial doesn't last too long. But in the event that you become stuck, simply carry on with the task. In the majority of cases, it will put you on the proper path to creating and expanding your empire.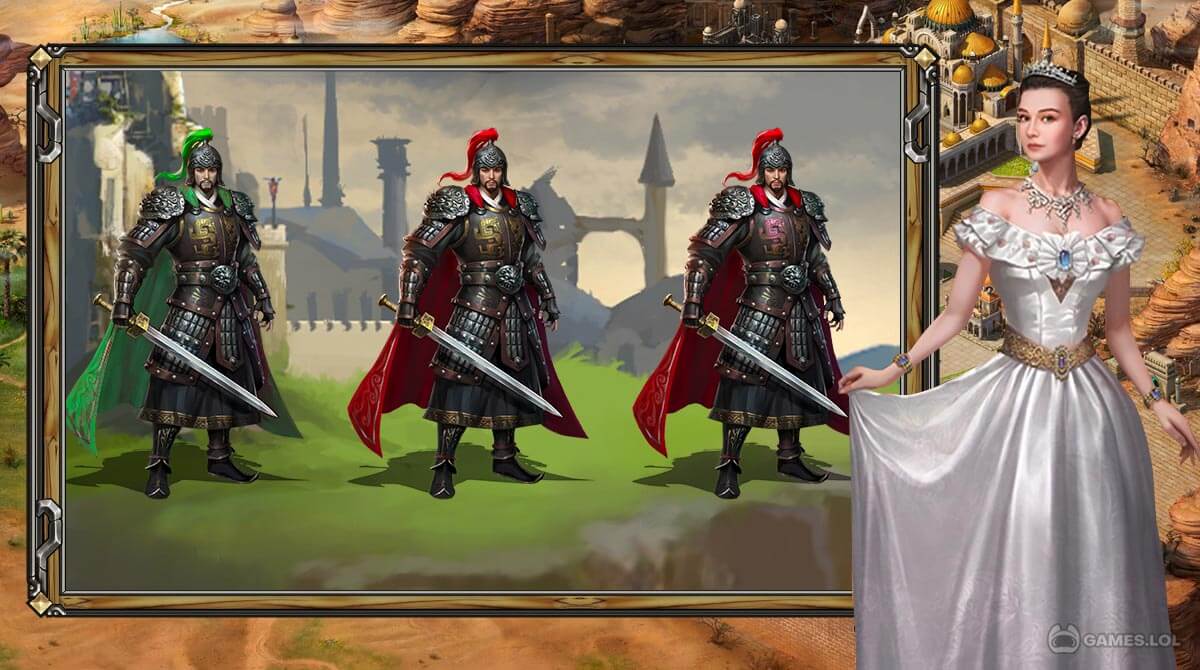 The Infinity Kingdom
In this game, players engage in a memorable conflict with gnomes who wish to eradicate Norheim. Players in the infinity kingdom must make use of every resource to prevent the city from collapsing. This MMO strategy game comes with a cartoonish aesthetic and grooms the player's ability to become the land's most powerful lord. Take over the territory and explore the Kingdom of Infinity. Don't allow humanity to become extinct by restoring peace to Norheim.
Vikings: War of Clans
In the timeless MMO strategy game Vikings: War of Clans, you take on the role of the Viking leader. Your mission is to lead your empire toward a grand adventure. It includes some of the top game-building components, giving you a chance to triumph easily.
This game offers an incredible challenge and allows you to play a true MMORPG. Lead your army to victory as you repel the invaders. Join a powerful Viking clan and compete against others from around the world in an epic Viking War.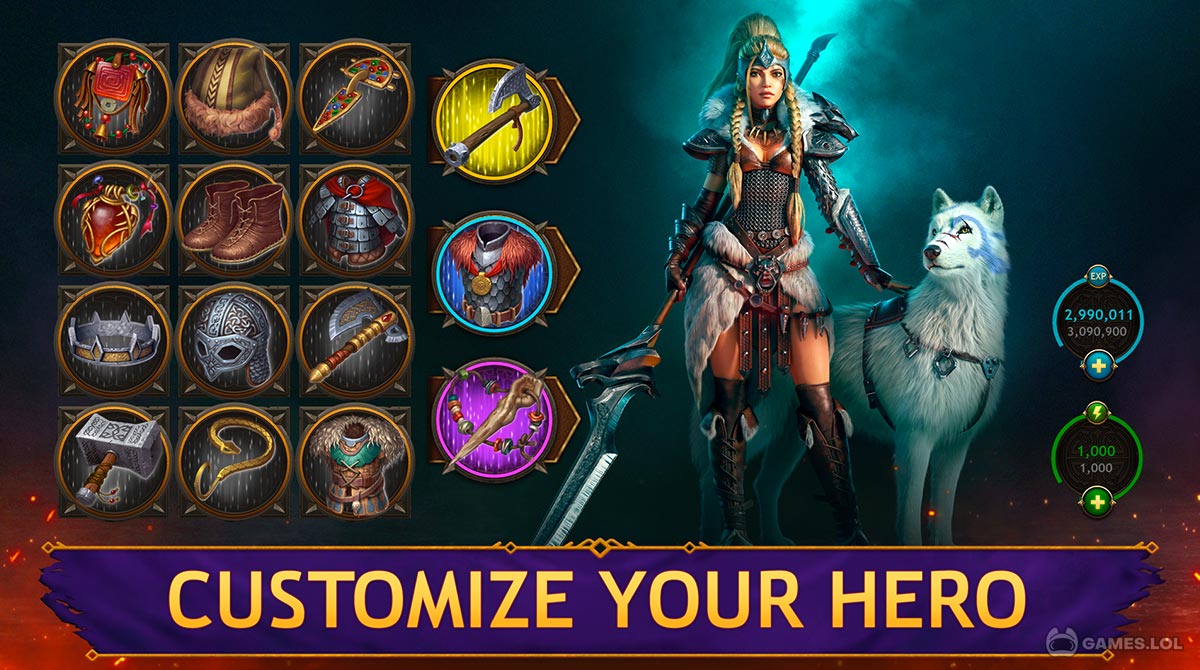 Last Shelter Survival
Last Shelter: Survival is a massively multiplayer tactical war game with a zombie theme. The player will assume control of the tiny Shelter's leader as survivors struggle to survive in a world decimated by a zombie epidemic.
Create your own empire by expanding your base. Educate your soldiers and choose renowned heroes. Attack your enemies while defending your base. Join your buddies in an endless battle for honor and notoriety. It's your decision whether to live or succumb to the undead!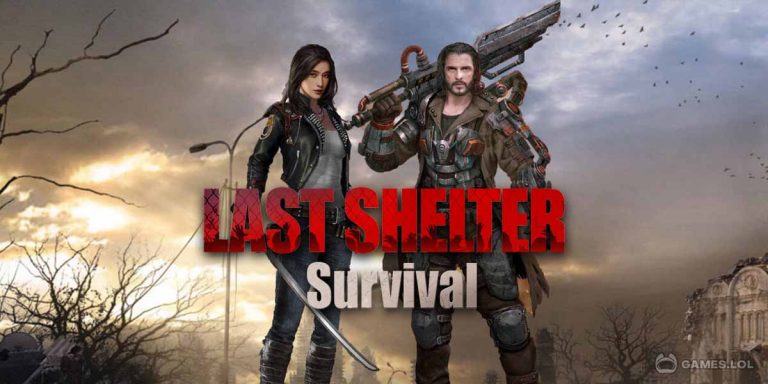 Final Fantasy XV: A New Empire
Final Fantasy XV: A New Empire has city-building aspects as a strategic video game. Players mine resources to establish a base and enhance their structures. They can train armies to protect against invading players and set up wall fortifications. The game's social component is a guild system.
Players that join guilds can acquire loyalty, which they can use to buy exclusive things. Guild members can assist one another in completing building projects to enhance their structures more quickly. They also have their tasks or progress bars that reward players even more.
Stellaris Galaxy Command
The Culling, a conflict between gigantic extradimensional animals, occurred following the events of Stellaris: Galaxy Command. The Reformation Bill has been approved to recapture the galaxy and guarantee that hellish creatures never return after the terrifying menace has been defeated and Earth destroyed.
You take on the role of colonists from Earth striving to establish themselves once more in a galaxy devastated by conflict. As a result, managing your personal space station and resources both play major roles in the game. There are a ton of more features that give you a 360-degree view of running your own space colony. This includes ship warfare, building maintenance, exploration, alliances, and governance.
Rise of Kingdoms Lost Crusade
Rise of Kingdoms: Lost Crusade is a common strategy game. Battles take place on the map in real-time rather than being prearranged. Combat can be joined or left anytime, allowing for full RTS gaming. Players can send some troops to assist their friends. They can also make an unexpected counterattack on the city of the aggressor.
Join forces with your team to take over this massive kingdom. Win an MMO tactical battle royale by battling other players and employing superior strategies. Ascend to the throne, and your culture and name will be etched in the history of your kingdom!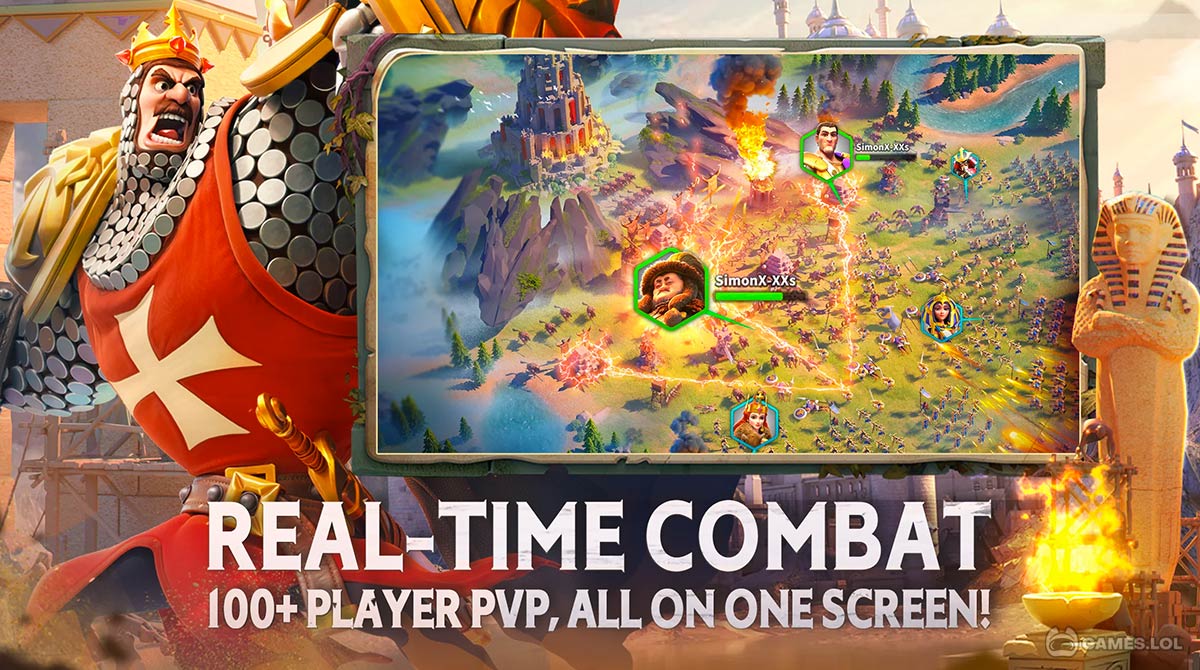 European War 7
Become a cunning general, see the stunning battlefields, subdue the unrest-ridden continent of Europe, and establish your own empire. In European War 7, take part in various maneuvers and strategies, learn about medieval history, and write your own epic.
The European continent experiences continual warfare. It is experiencing a barbarian invasion, the demise of the Roman Empire, and the beginning of the lengthy Medieval Age. As the times' demanded, many armies emerge, such as the Vikings, Britons, Franks, and the Holy Roman Empire. A new series of conflicts are on the horizon. Witness the valiant acts and significant events that took place amongst European nations on numerous battlefields.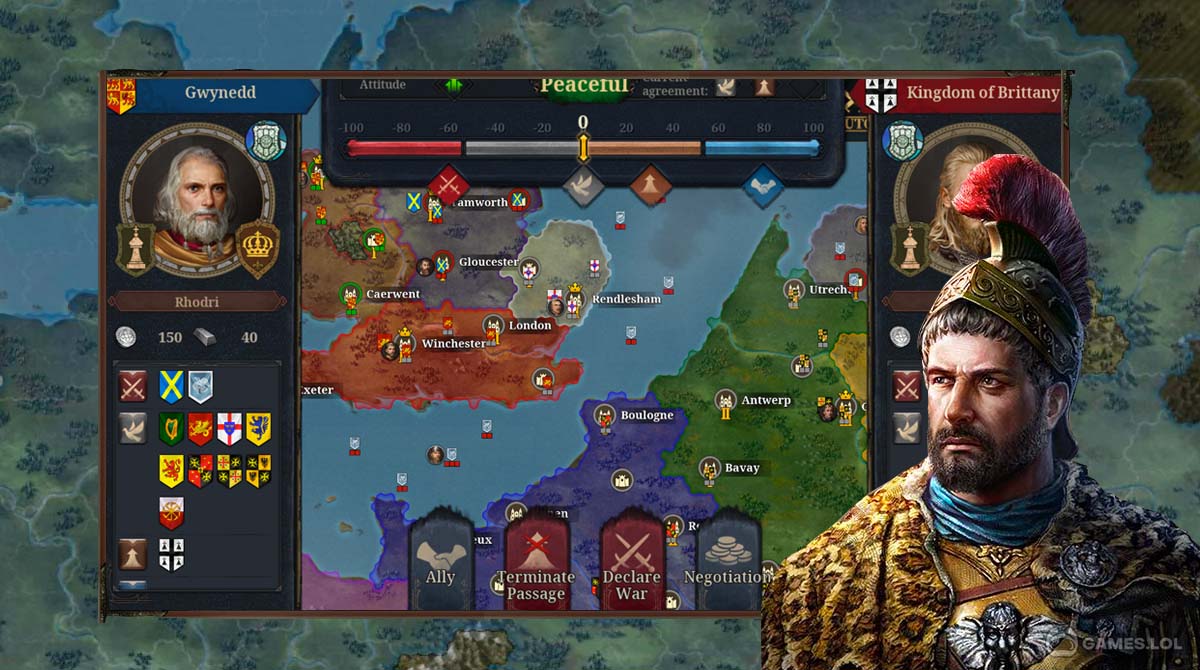 The Bottom Line
These are only some of the base-building games that you can play here at Games.lol. Explore more strategy games and build your own armies with different matches to play with friends. Besides, what's better than enjoying these in groups? Play these 10 games on your screen today.