Are you immensely fond of playing The Sims games? Are you the type of gamer who wants to play God, build your own virtual life, and make ways to nurture, grow and flourish digitally? Well, you better fire up your PC and download all the best simulation games like The Sims now.
If you're looking for the best alternative games you can play that share the same aspects as the iconic life simulation game, The Sims; then you've come to the right place here. Though The Sims games offer a complete package, there are times that you opt for something different but with the same gameplay.
So, if you're overpowered by the fantastic features of The Sims games and wish to try others, then you better spare space on your device and check out these best games like The Sims now.
What are the Best Games Like the Sims?
Here are the best games like the Sims you might consider adding to your game list;
1. Crush Crush
Landing on the first spot of our list of best games like the Sims is Crush Crush. If you're a player who massively loves the dating features of The Sims games, you better not miss having this game. It's an idle dating simulator that enables you to date virtual anime girls. You can do whatever you want to catch the attention of the anime girl you wish to date. You can mingle with them or impress them with your financial capacity.
In Crush Crush, you'll immerse yourself in a fantastic storyline with your chosen anime girl. There are loads of anime girls available in the game, and each possesses a unique personality that can make them more extraordinary. What's more impressive about this game is that it doesn't entirely focus on dating. You need to do some errands to balance your life, such as finding a job and making ways to sustain yourself.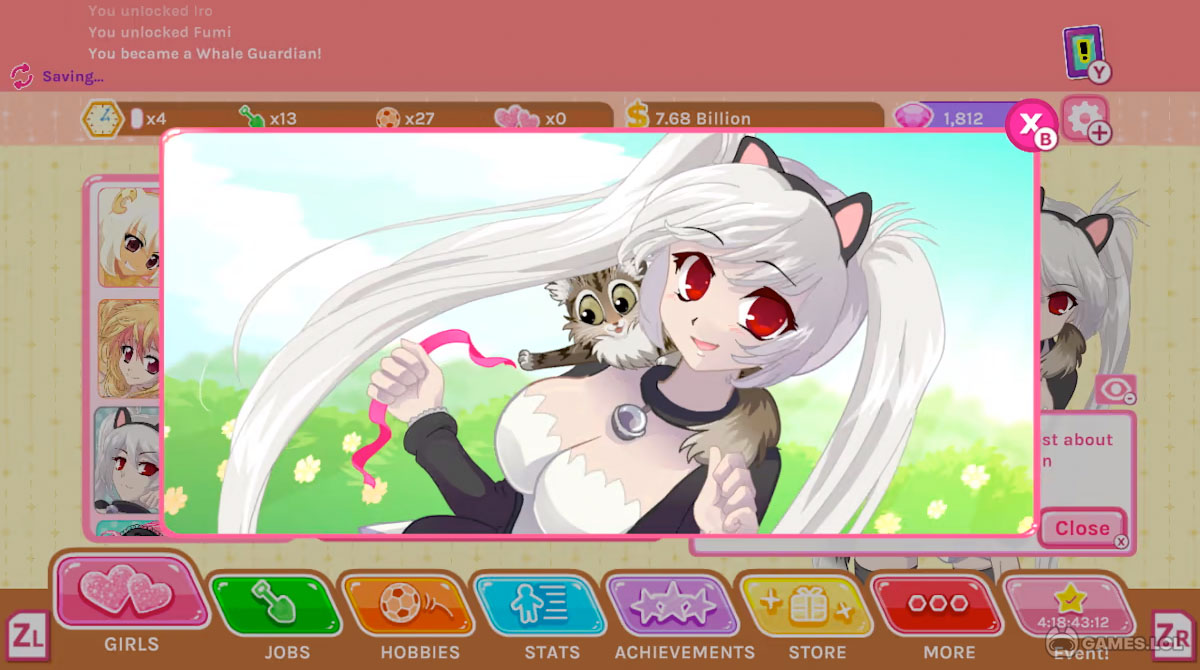 2. Avakin Life 3D Virtual World
If you're looking for a life simulation game that enables you to make your own rules, then you must have space for Avakin Life 3D Virtual World on your PC. In this life simulation game, you're free to do whatever you want. You can create your own apartment with your own preferences, establish virtual friendships, explore, travel, own pets, and more.
Though Avakin Life offers you a lot of freedom, you still need to earn Avacoins to sustain an independent virtual life. At the beginning of the game, you'll be set with 1250 Avacoins and some premium gems that will give way to your apartment and its furniture. Once you've accumulated everything, you need to get a job and work for your future Avacoins.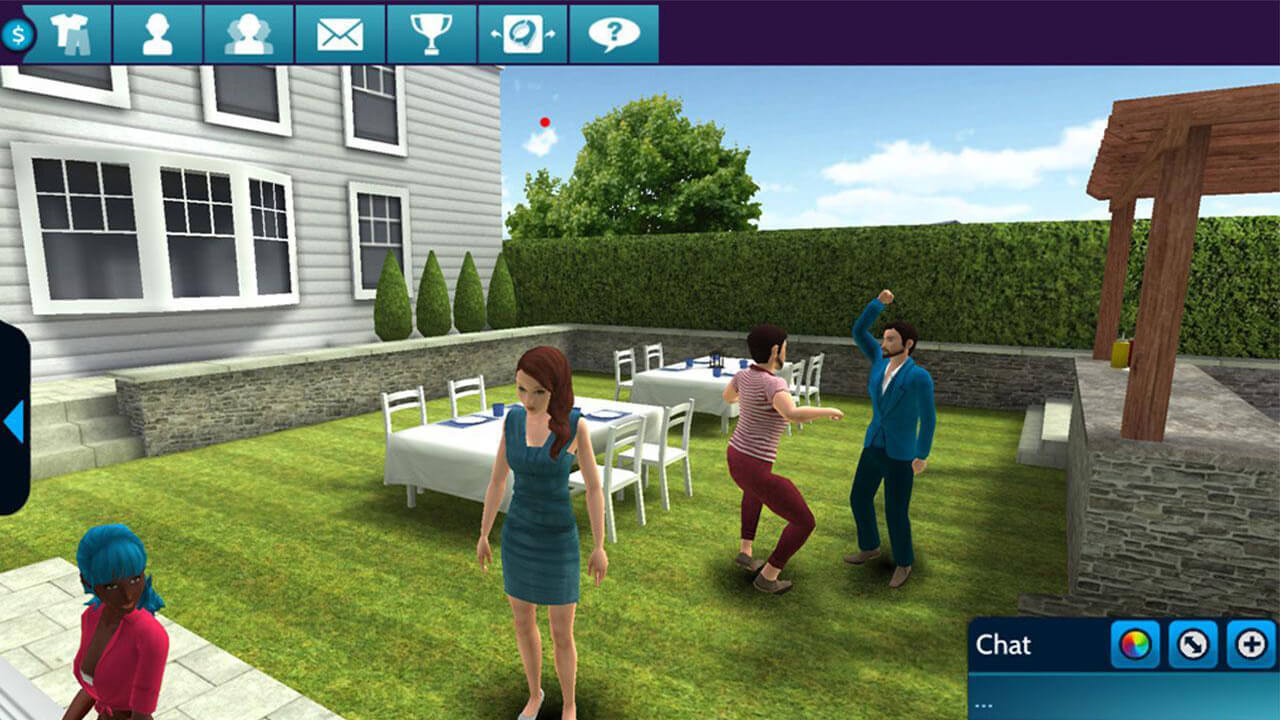 3. Cubic Castles: Sandbox World Building MMO
If you're looking for something different and tired of the usual 3D graphics, you can alternatively play Cubic Castles. If you're familiar with the graphics of the famous Minecraft game and other sandbox games, you'll surely be familiar with how Cubic Castles work. In this simulation game, you immerse in the world that enables you to craft your own world from scratch.
As you create your own realm in Cubic Castles, you must interact with other players working with their worlds. As for your world, you must opt for the necessary materials. From there, you can start creating some plants, buildings, and even terrains. Even if this kind of game is new to you, it's easy as it offers some instructions on how to play the game.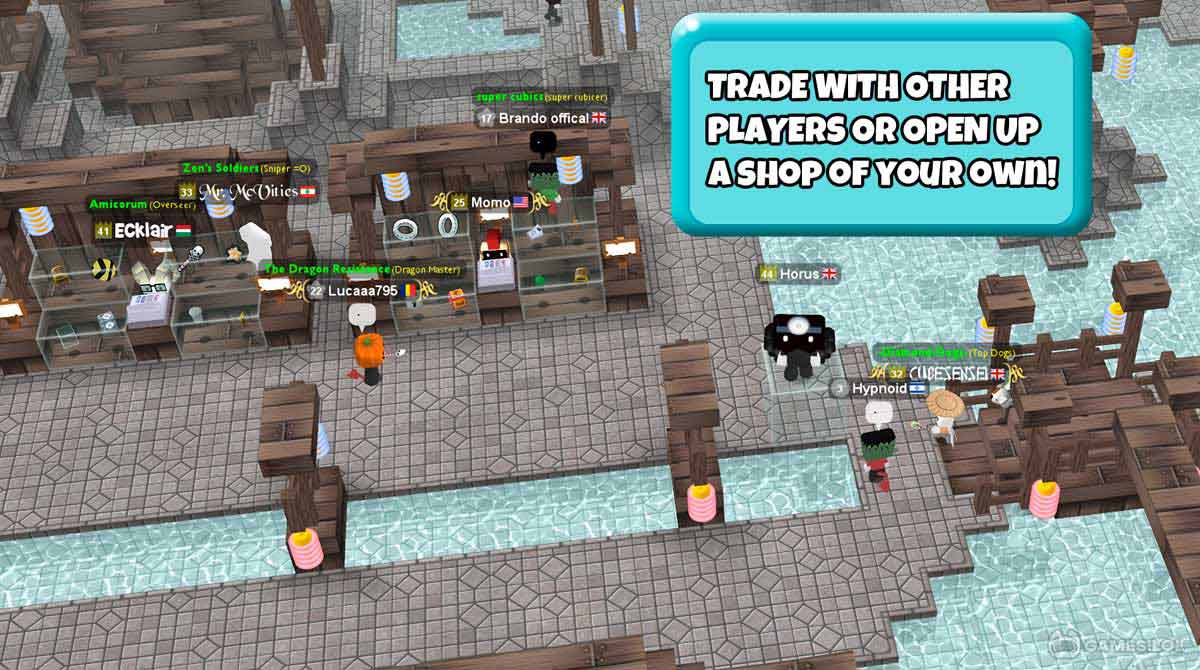 4. Pocket Love
Are you fond of the home customization feature of The Sims games? Well, you can still use your creative skills by playing Pocket Love. In this pocket-sized simulation game, you're tasked to customize your humble home with your partner and future pet. Like the usual sim games, you'll be given starting money to help you customize your home.
Of course, the starting money will not be enough to sustain your preferred home. To maintain this, you need to immerse yourself in various tasks. And once done, you'll be rewarded with money. You can use these to buy your favorite stuff for your home and even expand your space. Take note that each time you level up in Pocket Love, you'll also get a chance to access more beautiful furniture and decorations.

5. Love Nikki Dress Up Queen
Do you find customizing your character in The Sims satisfying? Well, you can unleash more of your fashion ideas by playing Love Nikki Dress Up Queen. In this game, you'll dive into Nikki's lovely world, which will let you experience different dresses and outfits made by award-winning designers and stylists.
In Love Nikki Dress Up Queen, you must complete multiple tasks that focus on collecting outfits, wearing them, and battling against other nations or players. However, if you're not interested in going into battles, you can also choose to establish friendships with other players.

6. Episode Choose Your Story
Do you wish to create your very own story? Now's your chance to make it possible by playing Episode Choose Your Story by Episode Interactive. You can freely create your own story in any genre you want. Do you like romance? Drama? Action? Adventure? It's your choice! In this game, like Sims, you'll immerse in a fantastic world where you need to establish relationships with other characters in your own crafted story.
Before proceeding with your story, you need first to create and customize your character. Feel free to choose your avatar and personalize them by dressing them up with the personality you wish to portray. Take note that your decisions in this game matter and will bring you a different outcome that corresponds to your choices.

7. Big City Life: Simulator
Can you imagine yourself living in a huge metropolis? Let's see how far you'll go by playing Big City Life. In this awesome simulation game, you'll take the role of a simple worker who's about to craft his own life in the big city. Though the game allows you to unleash your best survival skills, it doesn't mean you need to equip yourself with weapons or any type of arsenal.
In Big City Life, you must fully transform yourself from being a bare worker to a successful one. To make this possible, you need to surpass different missions that will give you a chance to obtain more exciting rewards. Take note that your character in this game works with various life indicators like Energy and Hunger that will represent its capability.

8. Law Empire Tycoon – Idle game
Adding to the top list of best games like Sims is Law Empire Tycoon. In this idle simulation game, your tycoon skills will be tested in the law firm. Your main goal is to become the most iconic lawyer in town by effectively managing your own flourishing law firm. Of course, you'll start in a small law firm and do the necessary activities of usual lawyers, like solving legal issues, investigating cases, defending clients in court, and more.
As you progress in the Law Empire Tycoon, you'll notice that you'll be handling more types of cases that will enable you to earn more money. Aside from dealing with your law practices, you must also establish valuable research on how to develop your firm. It's also your task to manage your staff, such as hiring the best lawyers who share the same goal.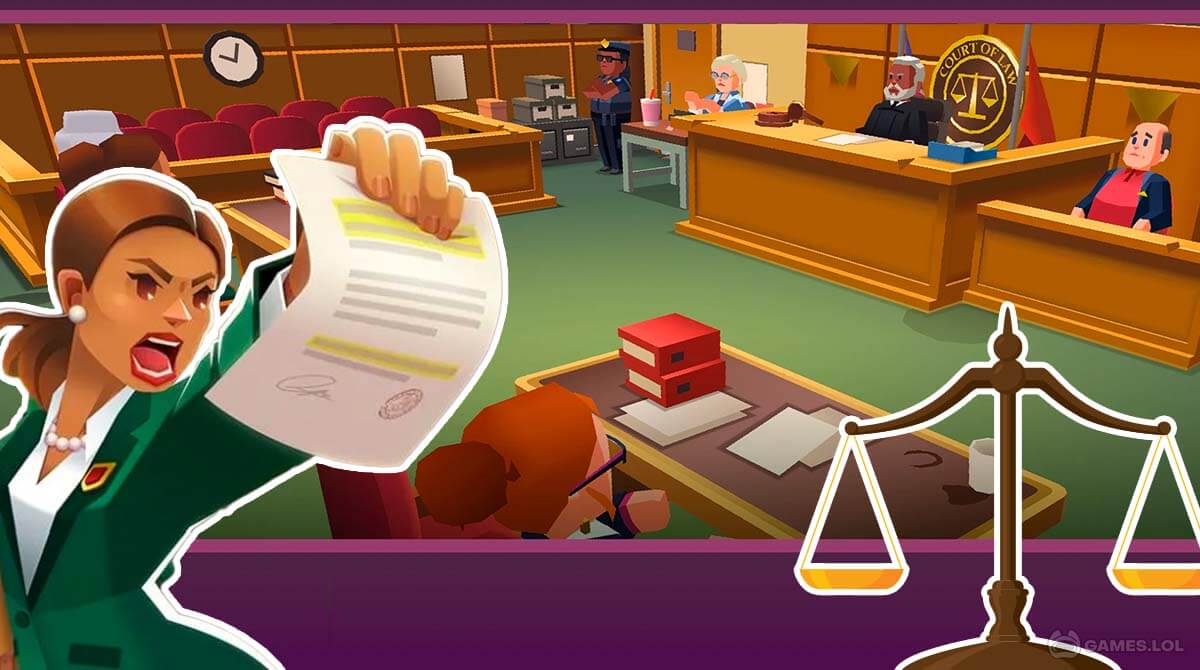 9. My Rental Girlfriend
If you're looking for more dating simulation games, then My Rental Girlfriend might suit your preferences. In this bishoujo-style game, you'll get a chance to have your own virtual girlfriend for rent. In this game, you'll meet different girls that will catch your attention, like Tessa, Celina, and Zoe. Each of them possesses their own unique personality and story.
As you progress in My Rental Girlfriend, you'll find yourself stuck in a love triangle that makes the storyline confusing. But you just need to choose one among the three girls. To figure out who among them is your choice, let your choices speak for themselves. Take note that your choices will lead you to different endings as well.

10. Home Street – Home Design Game
Completing the list of best games like Sims is Supersolid's Home Street – Home Design Game. As the game title suggests, you will get a chance to build your own dream home and life in this game. The game starts with the customization of your own character. You can start by choosing your appearance, traits, or whatever you want.
Once your character is set, you can proceed to the home-decorating perspective of the game and unleash your creative skills in decorating your home. There's no such thing as rules to follow. All you have to do is use your artistic imagination and follow the model of your dream home in this game.

Play the Best Games Like The Sims Now!
So, there you have it! If you're looking for good alternatives for your favorite The Sims games, let this list help you satisfy your virtual life. Do you wish to extend this list? Feel free to add it by exploring more related titles here in Games.lol.