Looking for a way to unwind and let your creativity flow, without the hassle of clutter and clean-up? Then look no further than the world of coloring games for girls! These digital delights offer a plethora of options to inspire and entertain. Not only are these games a great way to tap into your inner artist, but they're also an effective tool to combat stress and anxiety.
With the gentle strokes of a virtual brush, you'll find yourself feeling more relaxed and focused in no time. And as an added bonus, coloring games can even encourage healthy habits like getting more rest and reducing overthinking. So whether you're a little girl looking for a fun new activity, or an adult looking to unwind after a long day, we've got you covered with this list of the coloring games free for girls of all ages.
So go ahead, dive into the world of color and creativity, and let your imagination run wild!
Top Coloring Games for Girls to Enjoy
Check out the list of best coloring games for little girls below and find what's perfect for you;
PAINT BY NUMBER – COLORING BOOK & COLOR BY NUMBER
Looking for a way to add some color to your day? Look no further than Paint By Number, the delightful puzzle board game from Better Life – Color and Draw. With this game, you'll breathe new life into your favorite images, one vibrant hue at a time.
What sets this coloring book apart is its clever use of numbers – each image is broken down into manageable sections, labeled with a specific number. Simply tap on the number and watch as the corresponding section of the image comes to life before your very eyes.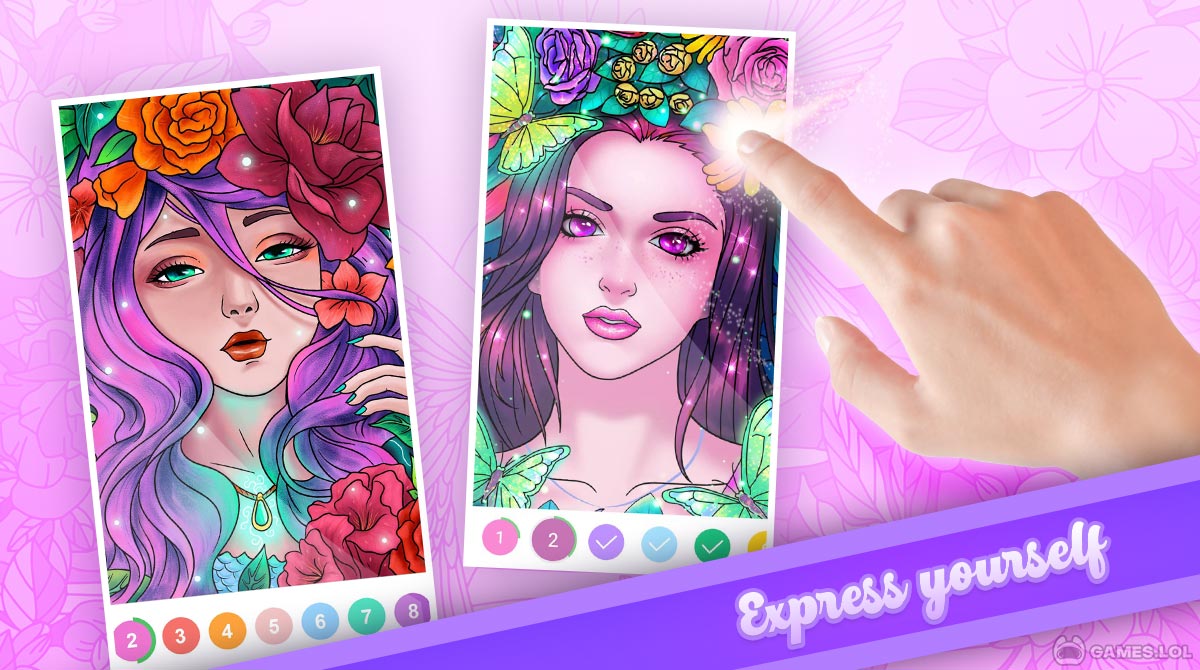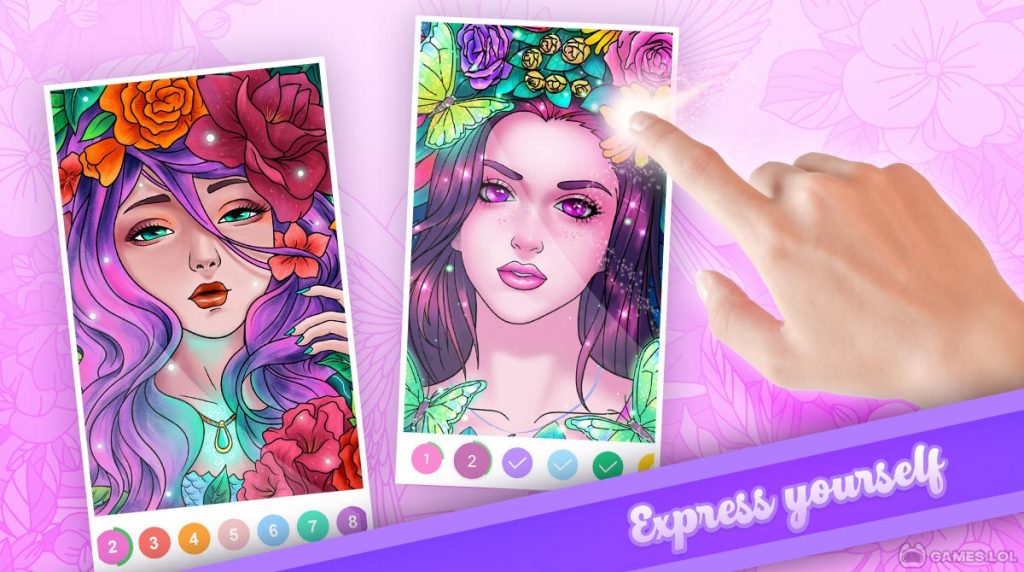 COLORSCAPES
Are you ready for a puzzle game that will transport you to a world of vibrant colors and endless possibilities? Look no further than Colorscapes®, the mesmerizing creation from the genius minds at Fuero Games.
To make your mark on the canvas, simply tap on the numbered tiles at the bottom of the screen. Each number corresponds to a different color, and as you fill in the spaces, the image will begin to take shape before your eyes.

PRINCESS COLORING GAME
Calling all fairy tale fans! If you're searching for a way to spark your little princess's creativity and spend quality time together, look no further than the enchanting world of Princess Coloring – the perfect bonding game for you and your little one.
Developed by the innovative minds at Coloring Games, this digital creativity book is a treasure trove of fairy tale-inspired sketches, just waiting to be brought to life with a splash of color. But that's not all – this magical game also offers exciting features like the "Blank" canvas for freestyle painting, and the mysterious "Magic" mode, where a hidden image is waiting to be revealed.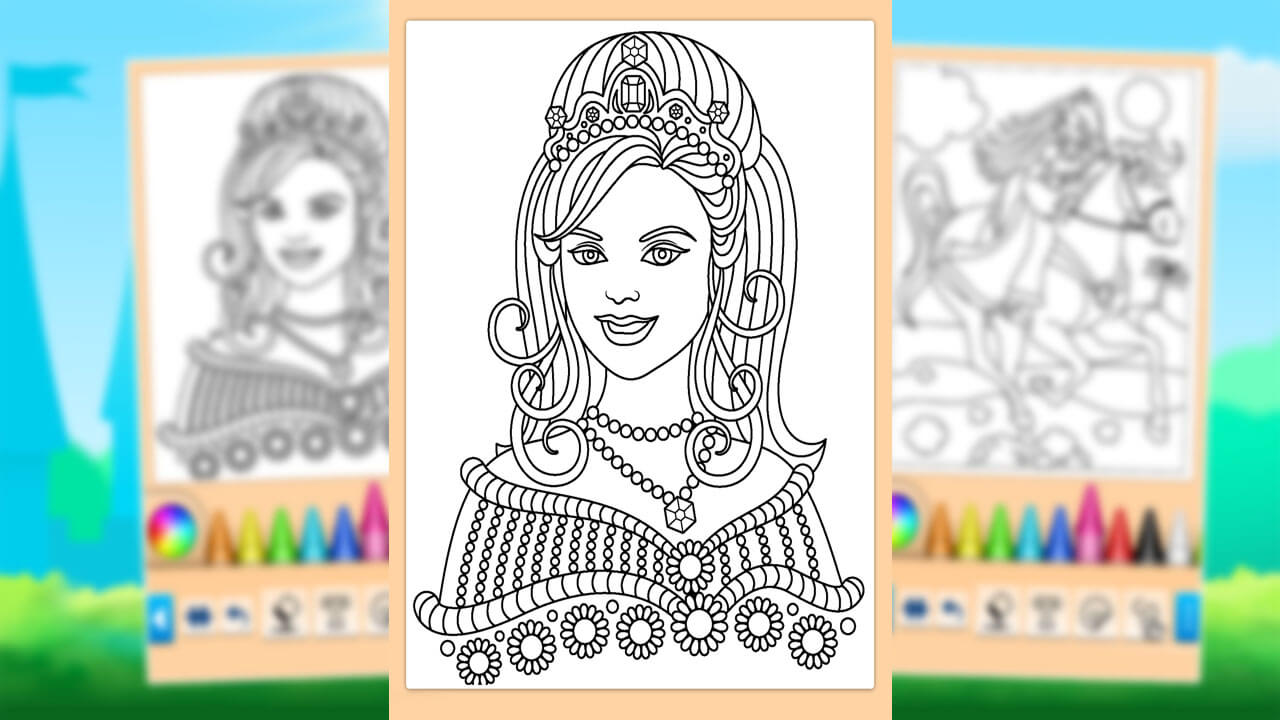 COLORING GAME FOR GIRLS AND WOMEN
Get ready for a dazzling and interactive coloring experience with Coloring Game for Girls and Women! Not only does this game boast high-definition graphics and a user-friendly interface, but it also offers a myriad of tools to make your coloring journey even more enjoyable.
From the color wheel to brush tips, this game has got you covered for all your coloring needs. And if you're feeling extra creative, you can use icons to spruce up existing designs or let your imagination run wild and create something entirely new. Plus, there's a whole collection of stickers to choose from and a text option with multiple font types, so you can add some personal touches to your artwork.

COLOR BY NUMBER – NEW COLORING BOOK
Color by Number is an exceptional online coloring book that focuses on unleashing children's artistic skills by introducing them to the wonder of colors in images. In addition, it encourages logical thinking, which is crucial to their growth and development.
The game provides a black and white image with a series of numbers. Beneath the picture is a row of numbers in various colors. By selecting the numbers, the corresponding part of the image will change to that color, indicating where the color should be applied.

COLORME: COLORING FUN
It's fascinating to note that coloring and drawing have been scientifically proven to be effective stress relievers. As a result, there has been an influx of online coloring games available in the market. If you're searching for a fun and engaging coloring game, look no further than ColorMe: Coloring Game by TheParodyNetwork.
Explore six unique galleries with an assortment of images featuring vehicles, animals, fruits, and more! Each gallery offers numerous colorless pages that kids can enjoy coloring at their own pace. Additionally, you will find a color palette conveniently located at the bottom of the screen, where you can choose any color your heart desires and even mix different colors to create new ones!

TAP COLOR® COLOR BY NUMBER
For those who are in search of an uncomplicated yet entertaining coloring book, look no further than Tap Color Color By Number online by Tap Color Studio. This is a casual board game that involves adding color to pictures of various animals, individuals, and objects. However, you cannot simply use any color you want to fill in the image. Specific areas of the picture have numbers, and you have to use the corresponding color for that number. In general, it is an easy coloring game that can be enjoyed by anyone.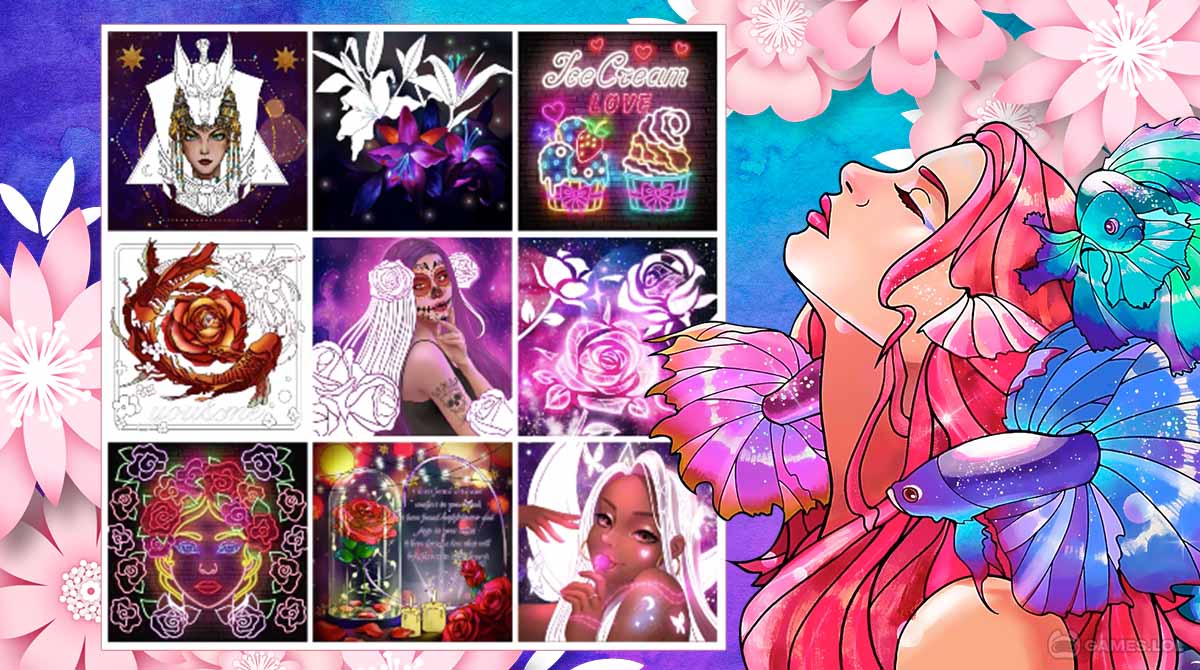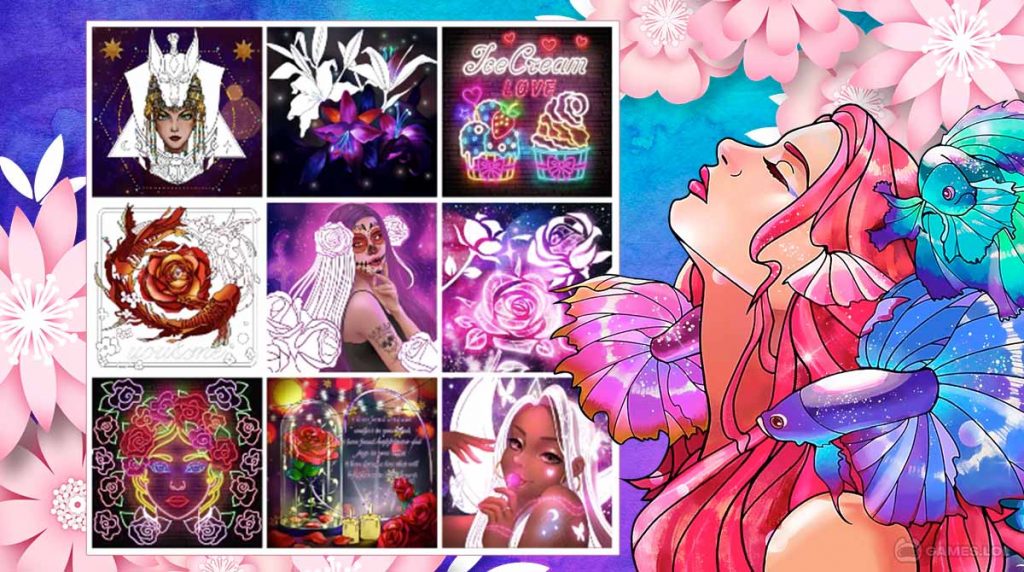 CRAYOLA SCRIBBLE SCRUBBIE PETS
Crayola LLC has released a new pet simulation game that is perfect for kids – the Crayola Scribble Scrubbie Pets. With this game, your kids will get to experience an exciting game environment where they can interact with cute and adorable pets with entertaining skills and abilities. These pets are so friendly that your kids will surely enjoy their company and have a great time playing with them.
The game offers several interesting activities, such as washing, coloring, and feeding, that will help build your child's empathetic awareness and sense of responsibility. Your kids will learn how to take care of their virtual pets while having fun playing the game.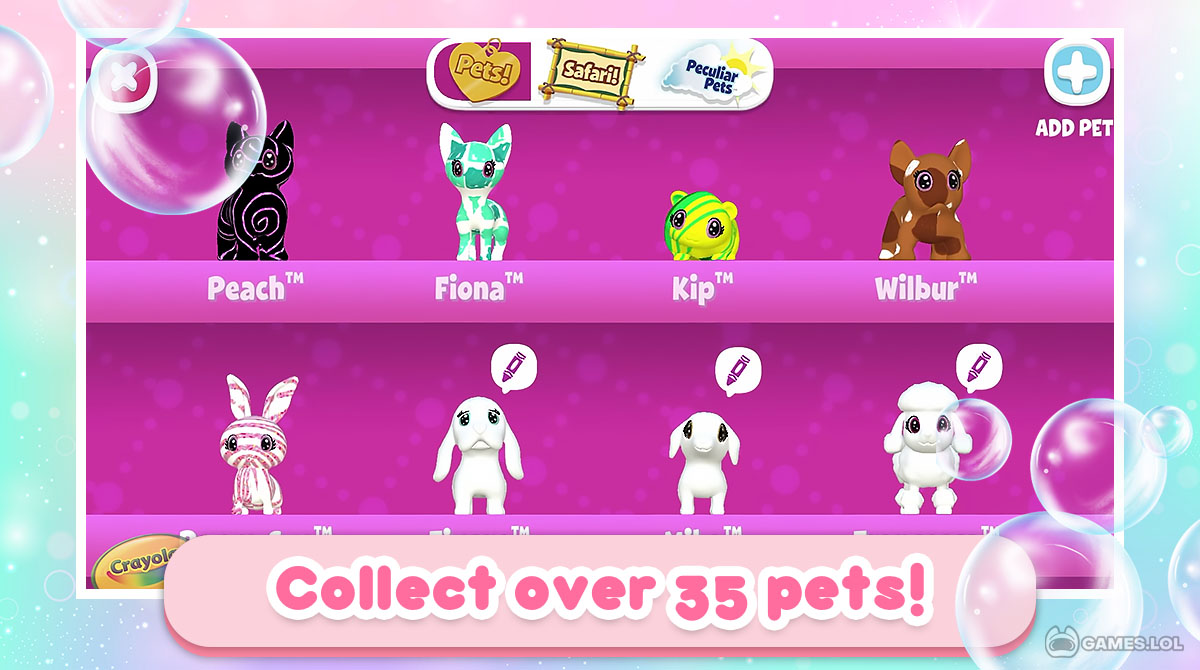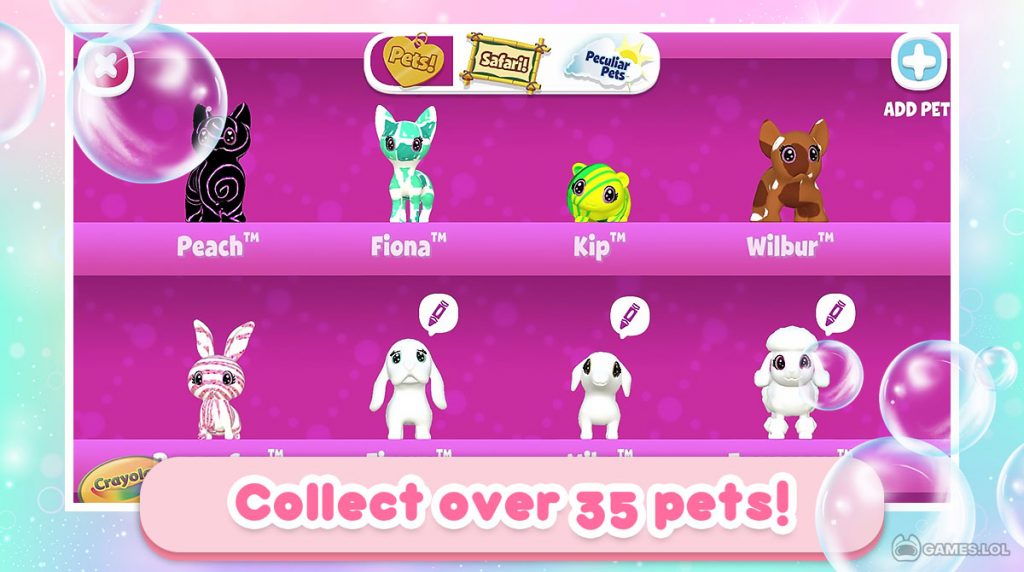 HAPPY CANVAS™: COLOR BY NUMBER
Looking for a way to relieve stress and unwind after a long day? Look no further than Happy Canvas! This unique puzzle game allows you to indulge in the relaxing art of coloring, but with a fun twist: you must color by number to reveal the hidden beauty of each picture.
Created by the talented developers at Monstermob USA, Happy Canvas is the perfect game for both adults and children alike. Featuring stunning graphics and intuitive controls, you'll find yourself happily coloring for hours on end. So why not give it a try and experience the joy of Happy Canvas for yourself?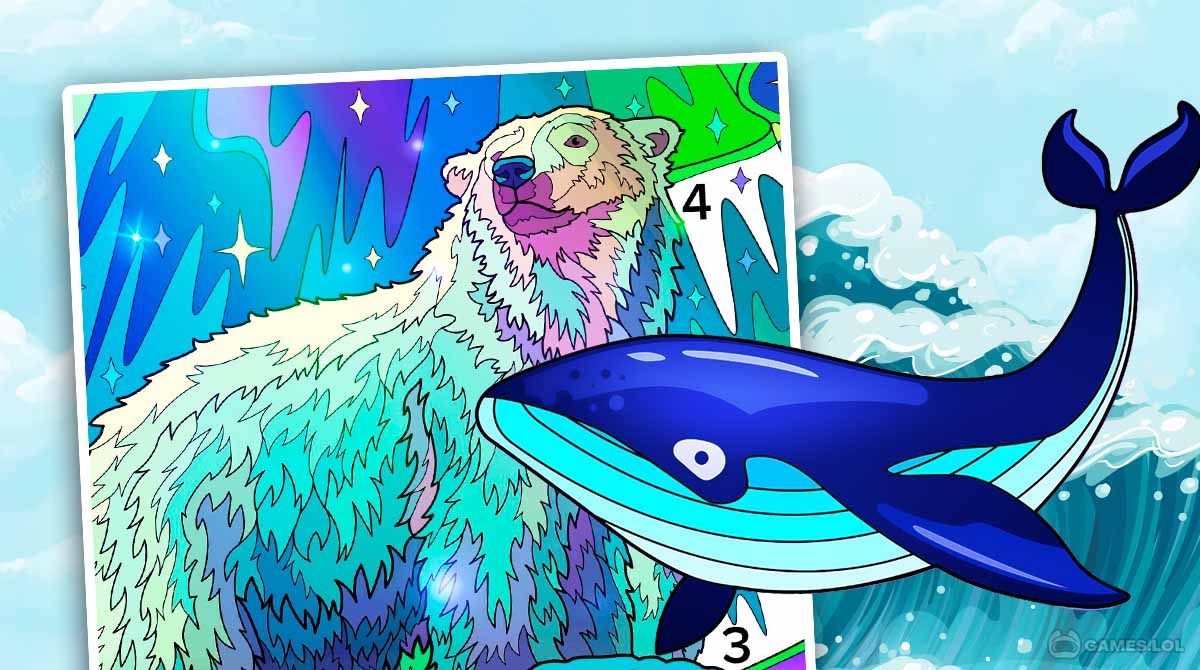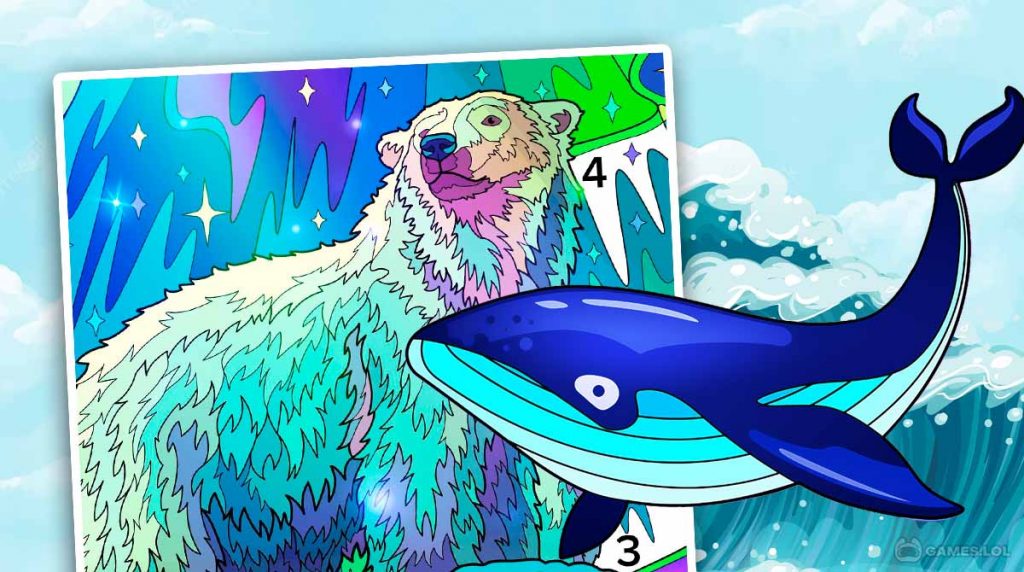 TAP ANIME – COLOR BY NUMBER
Indulge in the world of art and anime with Tap Anime – Color By Number, a casual game developed by Brilliant Games Private Ltd. In this game, you can tap away your worries by filling numbered spaces with beautiful colors to reveal stunning anime-inspired images, including mystical unicorns. The game provides an ever-expanding collection of designs and images for you to color and share with friends. With its user-friendly interface, even if you have no prior art skills, you can still explore your artistic side and experiment with different color combinations.

Get Ready to Choose from the Best Coloring Games for Girls
Unleash your inner artist and discover the world of coloring games that will surely captivate your senses. With vibrant colors and stunning graphics, you'll be mesmerized by the beauty of each image that you bring to life. These fun coloring games for girls offer a cost-effective way to indulge in your creative side. So make sure to grab these games here in Games.lol!