State of Survival is a post-zombie apocalypse strategy game that focuses on base-building mechanics. This element is what makes it unique from other survival games in the genre. Its modest gameplay mechanics, brilliant graphics, and easy-to-learn controls make the game look easy enough to play. But if you play the game without any strategies in mind, you will be clueless on what to do next.
State of Survival conceals its challenges from the player through its AI. Unlike most free-to-play survival or base building games out there, this game makes you feel like its AI is always assisting you throughout the game. If you somehow go with the flow, you will end up only having mediocre buildings, weak troops, and empty coffers. With that said, if you are yet to jump into the post-apocalyptic world of State of Survival, then check out some of our recommended strategies and tips below. Do take note that each of the tips is based on experience.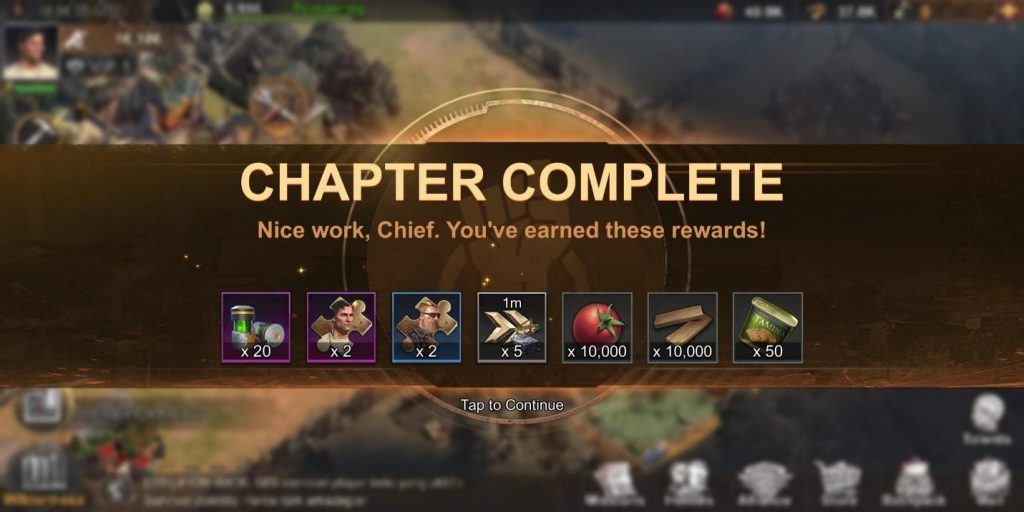 Tip 1: Do Not Depend Solely on the Game's AI
Like most free-to-play games, State of Survival begins with an in-game tutorial. One of the most interesting elements of the game's tutorial is that it does not cover a single chapter alone. In fact, most of the first and second parts of the game feature the game's AI guiding you through the levels. Hence, this is where our first tip comes into play.
By the time that you are done with the first wave of the tutorial, you will have a basic overview of how the entire game works. Not to mention, the game should have provided you with enough resources to improve your structures. However, you will notice in the game is that the AI will continuously suggest tasks for you to do, which you should ignore if you have already claimed your first chapter rewards.
If you solely depend on the game's AI when it comes to the tasks or quests, then you will lose focus on your main objective—to fortify your camp. Therefore, once you claim your first chapter completion rewards, then it's time for you to formulate your own strategy. Depending too much on the game's AI will eventually lead to bankruptcy. Moreover, examine each of your buildings and identify the main structures. Your main structures are the ones highlighted by the game when you try to upgrade your HQ.
Tip 2: Take Advantage of the Game's Reward System
Like most of the free-to-play games out there, State of Survival comes with a solid reward system. Before you jump into the main tasks or quests, you must identify the tabs where you can get freebies. One example of these areas is the Messages tab. Each time the Messages tab lights up, you must proactively check the contents of each message. It is because most of the time, these messages come with in-game currency or items.
Other areas that you can check are the Achievements tab and the Daily Tasks tab. Doing frequent checking on these areas will provide you with a decent amount of resources to upgrade your structures.
Tip 3: Exploration
State of Survival comes with a huge map for you to explore. With that said, you must explore the map from time to time to get a hold of special items that you can use to improve your camp. Apart from that, the map also features some unique items and other in-game items. Watch out for these items and make sure to get them while you can as they will cost you a lot if bought them through the in-game store.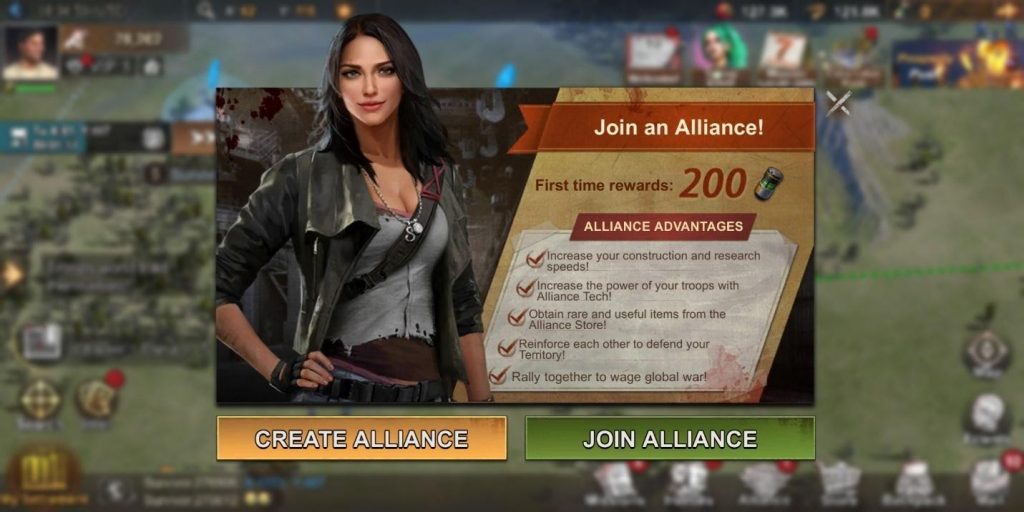 Tip 4: Join an Alliance
State of Survival is a social game, which means that being a lone wolf is not applicable. With that said, you must join an alliance whenever it becomes available. Having a strong team behind your back will not only boost your defenses but will also give you access to alliance-exclusive loot in the game. Thus, you have to find a solid team, especially if you are new to the game. Some of the veteran players will not only help you with strategies but with tactics as well.
Tip 5: Enjoy the Game
State of Survival is an ever-developing game, which means that the endgame is nowhere near in sight. If you are new to these types of games, you must remember that rushing towards a higher level is not a wise thing to do. This method not only depletes your resources but will probably result in you spending real-world currency in the game.
With that said, our final tip is to enjoy and play the game as casually as possible. Do not rush. Make sure to enjoy each of your achievements, quests, missions, and your in-game plays. In the end, everything will eventually fall into place.
Ready to play State of Survival? Download and play this epic survival game on your PC now.