Do you find playing cat games relaxing or soothing? Do you prefer playing games where the characters are cats? Well, you must not miss the chance to check out our list of top Cat Games online. Nowadays, there are loads of cat games that differ in mechanics or gameplay.
There are cat games where you're tasked to raise a cat or two. There are also games that enable you to take the role of the cat protagonist and surpass different challenges. Which games do you think are the purrfect or best among all cat titles available? Let this list of best cat games online help you out.
6 of the Most Exciting Cat Games Online
Here are the top six cat games online that can give endless feline fun;
1. Neko Atsume: Kitty Collector
Landing on the first spot of our best cat games online is Hit-Point Co., Ltd's Neko Atsume: Kitty Collector. Derived from its game title, this casual cat game tasked you to collect various feline breeds in your neighborhood. To make this possible, you need to ensure that the cats will love your place. Therefore, consider filling the place with loads of cat food, treats, toys, and many more. Every feline that visits your place will be automatically included in your CatBook.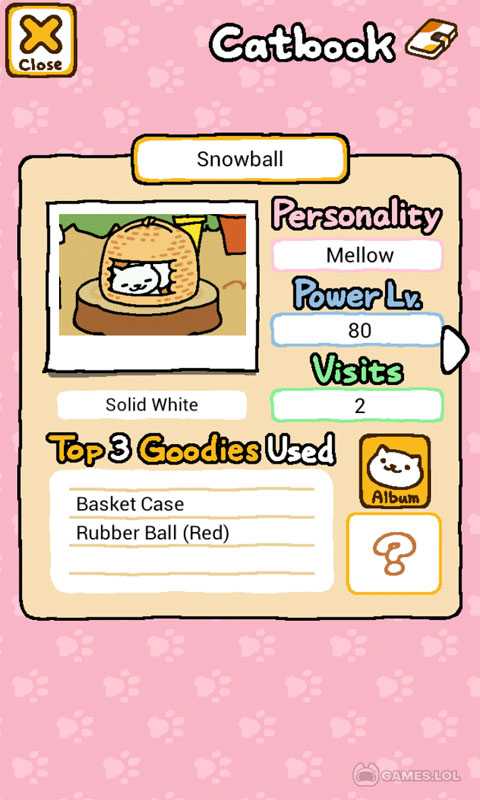 2. Castle Cats – Idle Hero RPG
Following Neko Atsume is Castle Cats – Idle Hero RPG. In this role-playing cat game, you'll witness a world filled with awesome cats. In this game, you'll take the role of a brave leader of cat heroes, and you need to manage your heroes effectively.
What's impressive about this cat game is that it enables you to collect over 200 cat heroes. In the beginning, you'll be only set with a single feline hero. But once you progress, you'll get a chance to level up and add more cat heroes to your group.

3. Cats & Soup – Cute Idle Game
If you're a huge fan of cat games and, at the same time, idle games, you must never miss the chance to play Cats & Soup – Cute Idle Game. In this relaxing cat game, your main objective is to create a lovely cat home for your feline friends and learn to cook soup with them using zen culinary techniques.
As mentioned above, you need to learn how to cook sumptuous soups for your customers. Of course, you won't be alone on this journey as you'll be accompanied by your feline friends who will help you chop, dice, and cook delicious soups. With every soup that you sell, you'll be paid with gold coins that you can use in purchasing facilities that you can use in your cookery area.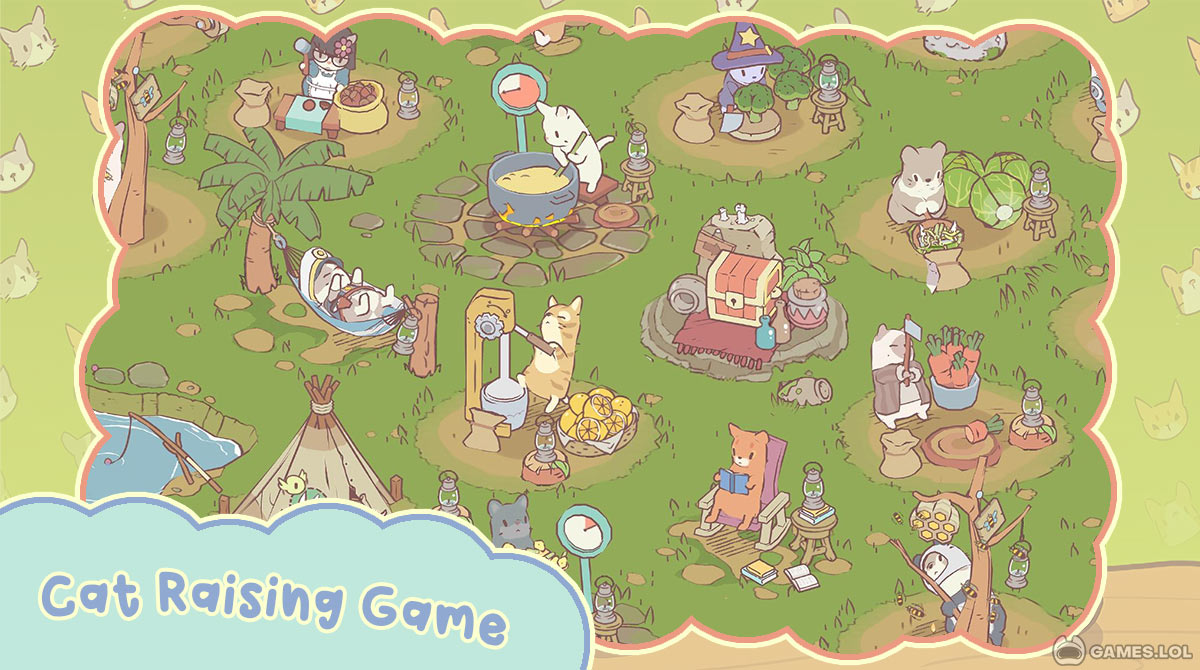 4. Nameless Cat
Reaching the fourth spot is Kotoba Games' Nameless Cat. In this cat game, you'll be set in a retro-inspired environment filled with loads of twists and turns. Here, you'll play the role of a lost cat who's willing to do everything just to get home. You'll be immersed in a mysterious and fantasy world where there are talking animals, monsters, and more.
Everything seems challenging in this world, and there's a low chance of going through or returning home. But, because you are there, the lost cat's chance will increase. To reach the cat's home, you need to collect white orbs to help you teleport to the next place.

5. Super Phantom Cat
Another retro-inspired cat game that will anticipate you is the Super Phantom Cat. It's an incredible cat creation by Veewo Games. In this game, you'll start your journey portraying the role of Chemist White, and you need to explore various platforms in the Phantom World.
If you're familiar with how to play platformer games, you'll surely get an advantage playing this game. However, it would help if you also followed the tutorial, as it will give you instructions on how to play the game and what you need to do to earn coins. You must familiarize yourself with the necessary things you need to achieve to surpass different levels.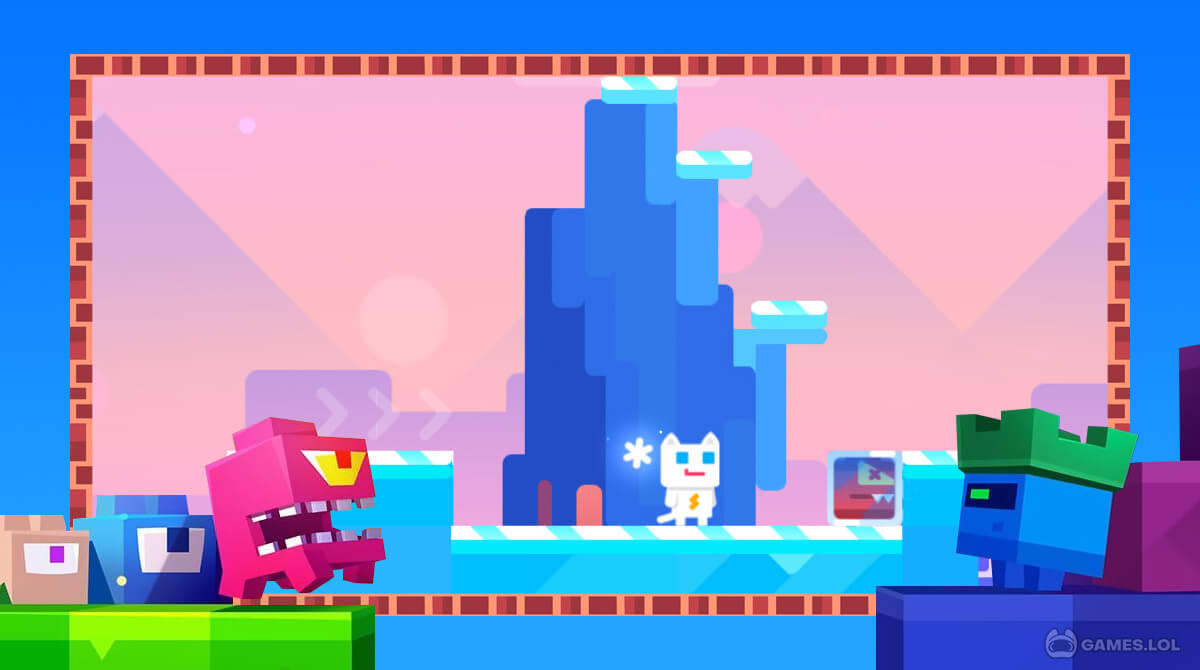 6. Cat Spa
Another cat game that will surely anticipate your feline fantasy is HyperBeard's Cat Spa. Derived from the game's title, you're tasked to manage the busiest cat spa with your cat fairies, which will help you attend to the customers. If you're looking for a cat game loaded with cute and immensely relaxing gameplay, this game is for you.
To achieve the best cat spa in town, you must first hire different cat fairies. Then, it would be best to transform your spa into something relaxing by decorating it. You can freely express your creativity by setting up the amenities of your spa, including the lounge for your staff. You can also add a restaurant if you want. What matters most is you make all of your customers happy and hear from them about what you need to add or improve to your relaxing place.

What Online Games Allow You to Play as a Cat?
Are you looking for games that enable you to play as a cat? Well, take the list of cat games above as your starters and soothingly feel like a feline for hours or the entire day. These games are relatively relaxing and they can help you relieve your stress.
Choose Your Purrfect Cat Games Online!
Now that you already know the best cat games you can play on your PC. Can you share with us your personal cat game favorite? Well, if you want to play more of these cat games, don't hesitate to explore more here in Games.lol.