Pokémon UNITE is an exciting 5v5 MOBA featuring fluffy and adorable pocket monsters. Popular characters from the manganime series including Pokémon UNITE Pikachu are among the many playable characters of this MOBA. In this battle arena game, players will compete in 5v5 matches with a critter of their choice. Each pocket monster takes on any of the following roles – Speedster, Attacker, Defender, Supporter, and All-Rounder.
For this game guide, we will get to know more about Alolan Ninetales Pokémon UNITE. This frosty pocket monster has a fox-like appearance with nine fox tails sprouting on its back. Additionally, it looks identical to the common Ninetales in the manganime. The term "Alolan" connotes the region where this critter came from. Also known as the Ice Fox Pokémon, Alolan Ninetales starts every battle in its pre-evolved form, Alolan Vulpix. It takes on the role of a Pokémon UNITE Attacker in the MOBA.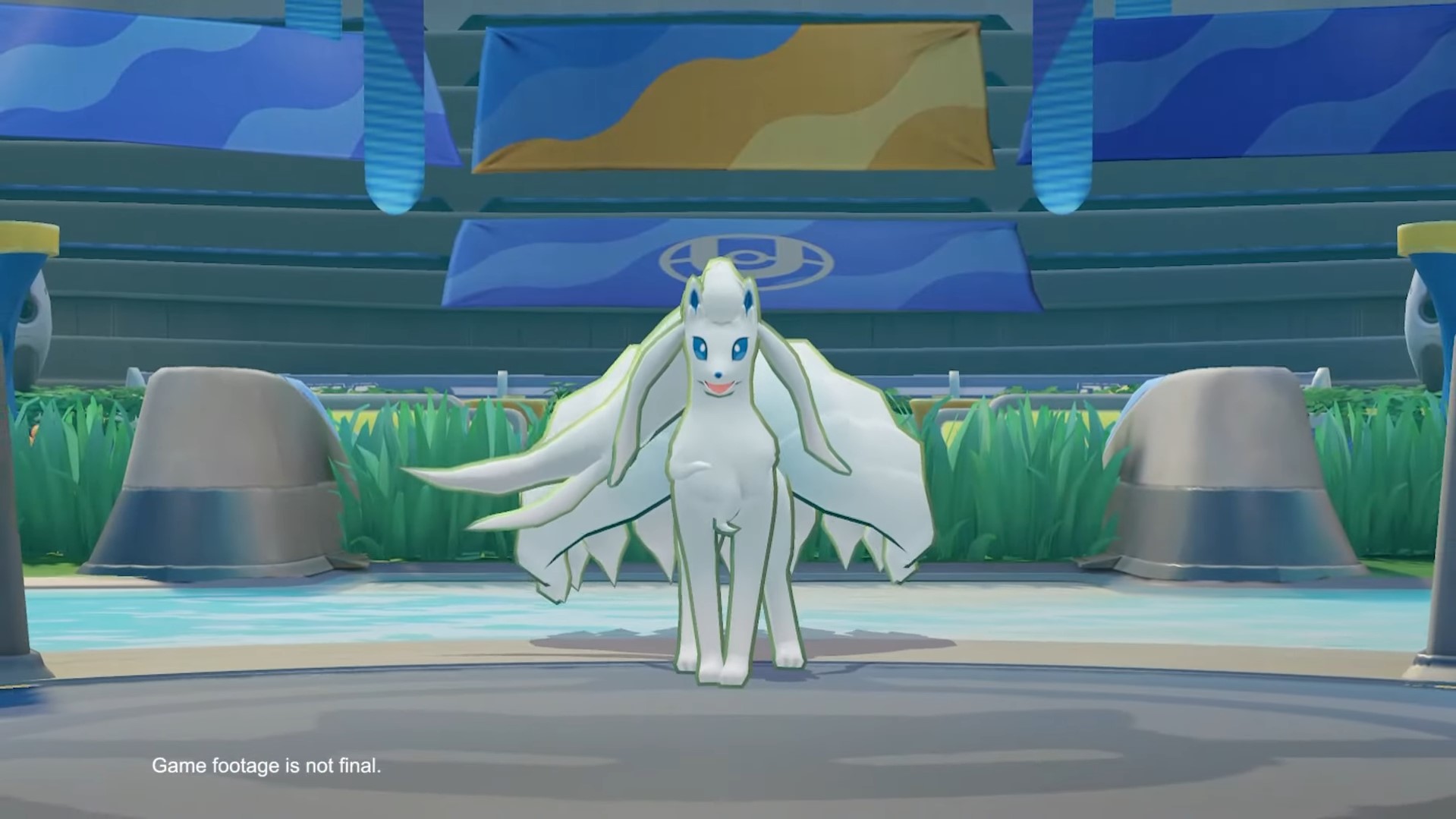 How to Obtain Alolan Ninetales Pokémon UNITE
This Ice Fox Pokémon is among the first 20 Pokémon licenses available on the roster. If you fail to obtain its license for free, you can purchase Alolan Ninetales from the Unite Battle Committee. Prepare to shell out either 8000 Aeos Coins or 460 Aeos Gems. Consequently, there are several Alolan Ninetales skins that you can buy to make your hero stand out on the battlefield.
Currently, there are four Alolan Ninetales Pokémon UNITE skins available. Checkered Style, Theater Style, and Sacred Style can be bought at Zirco Trading for 400, 1050, and 2499 Aeos Gems respectively. The Tuxedo Style Alolan Ninetales Pokémon UNITE skin is a limited reward from the Unite Club Membership event. Hence, if you failed to participate in the event, there's no workaround for getting the Tuxedo Style Holowear.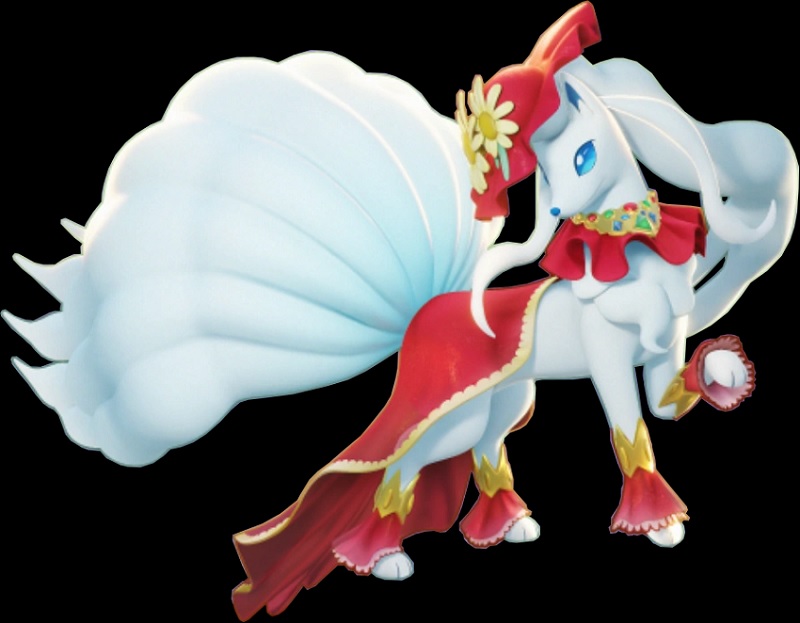 How to Play Alolan Ninetales Pokémon UNITE
Being an Attacker with great utility, Alolan Ninetales Pokémon UNITE can be a little squishy. However, farming wisely and using buffs to evolve Alolan Vulpix quickly can do wonders. Learn to capitalize on the freeze abilities of Alolan Ninetales.
Early to Mid-Game Alolan Ninetales Pokémon UNITE Moveset
Generally speaking, Alolan Ninetales Pokémon UNITE moveset allows players to take on a Pokémon UNITE All-Rounder role despite being an Attacker champion. Its damage is above average and can also offer decent buffs to allies. Additionally, freezing enemies in place helps secure kills for the team. Just make sure to always keep a distance from enemies and poke your way to avoid dying. As much as possible, party with a Defender for that extra protection so you can freeze opponents from afar.
In every battle, you will start as Alolan Vulpix. Its passive, Snow Warning deals damage to opponents while slowing their movement speed. For this Alolan Ninetales build, we recommend focusing on leveling up until you evolve. Avoid engaging in team fights early on; prioritize farming as many wild Pokémon as possible. Firstly, get the Power Snow Alolan Ninetales Pokémon UNITE moveset as this slows enemies and prevents wild Pokémon from escaping. Icy Wind is handy for its AoE and slow when you reach level 3.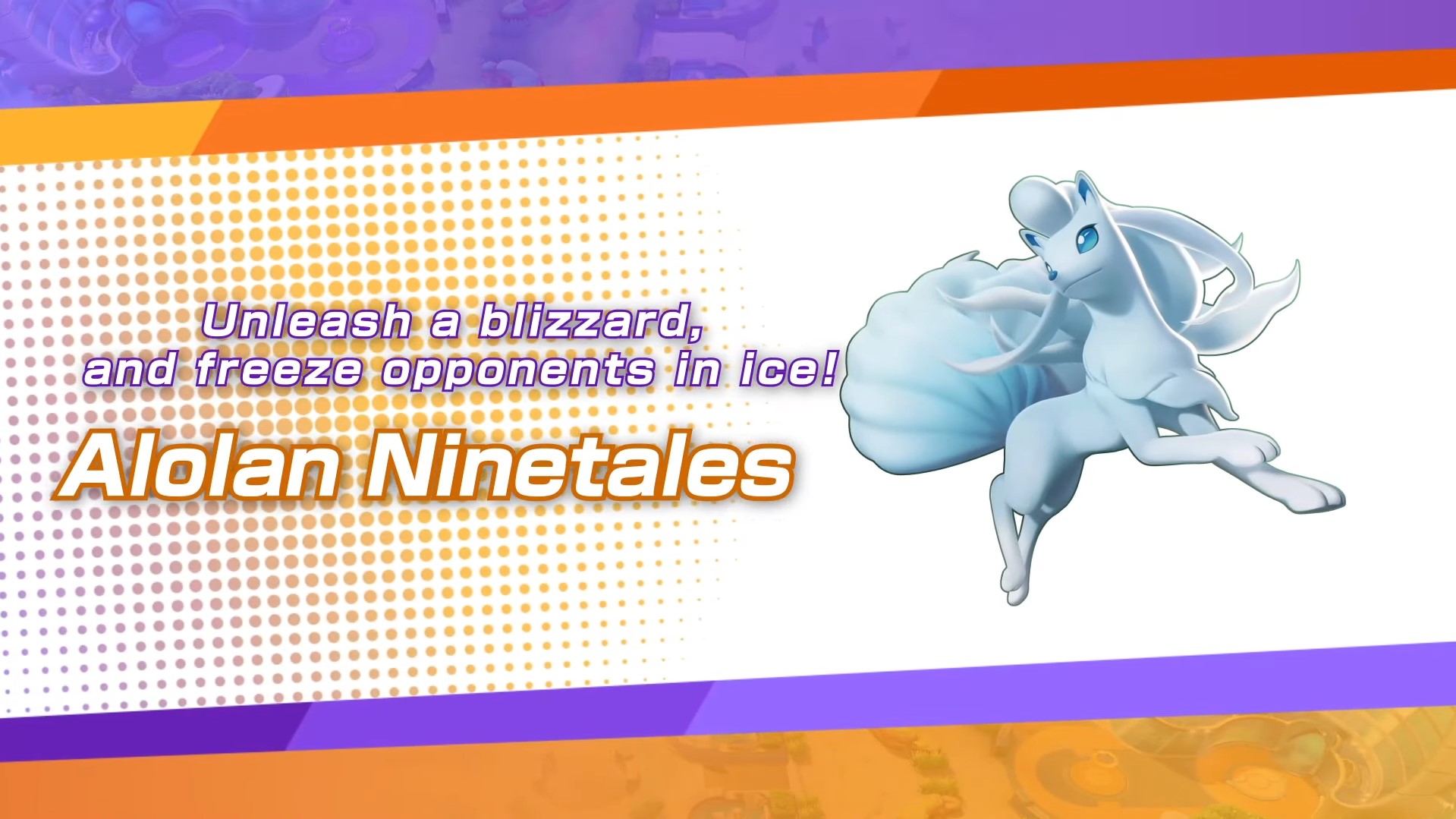 At level 4, Alolan Ninetales can choose either Dazzling Gleam or Avalanche. The former Alolan Ninetales Pokémon UNITE moveset stuns enemies for a short time. Avalanche, on the contrary, creates an icy wall that blocks enemies while dealing a good chunk of damage. Upon getting to level 6, Alolan Ninetales chooses either Blizzard or Aurora Veil. We strongly suggest getting Blizzard if you primarily chose Avalanche; otherwise, get Aurora Veil if you opted for Dazzling Gleam. Should you prefer sustained damage with CC, Dazzling Gleam > Aurora Veil combo is the key. However, Avalanche > Blizzard is better for high burst damage.
Ultimate Alolan Ninetales Pokémon UNITE Moveset
By reaching level 9, Alolan Ninetales can learn Snow Globe. This UNITE move is extremely powerful for finishing off enemies regardless of your chosen combo. Prioritize setting up enemies, freeze them as much as possible, and finish them off with Snow Globe.
Best Items for Alolan Ninetales Pokémon UNITE
Now that we finished tackling Alolan Ninetales Pokémon UNITE moveset combos. Let us talk about the best items for Alolan Ninetales. Per battle, you can only equip at most 3 Held Items. Choose any of the following:
Shell Bell recovers HP after Ninetales hits an enemy.
Special Attack Specs increase Sp Attack whenever you land a goal.
Wise Glasses increase Sp Attack damage output.
Muscle Band provides Ninetales with more Basic Attack damage and attack speed.
Energy Amplifier hastens the charge rate of the user's UNITE move.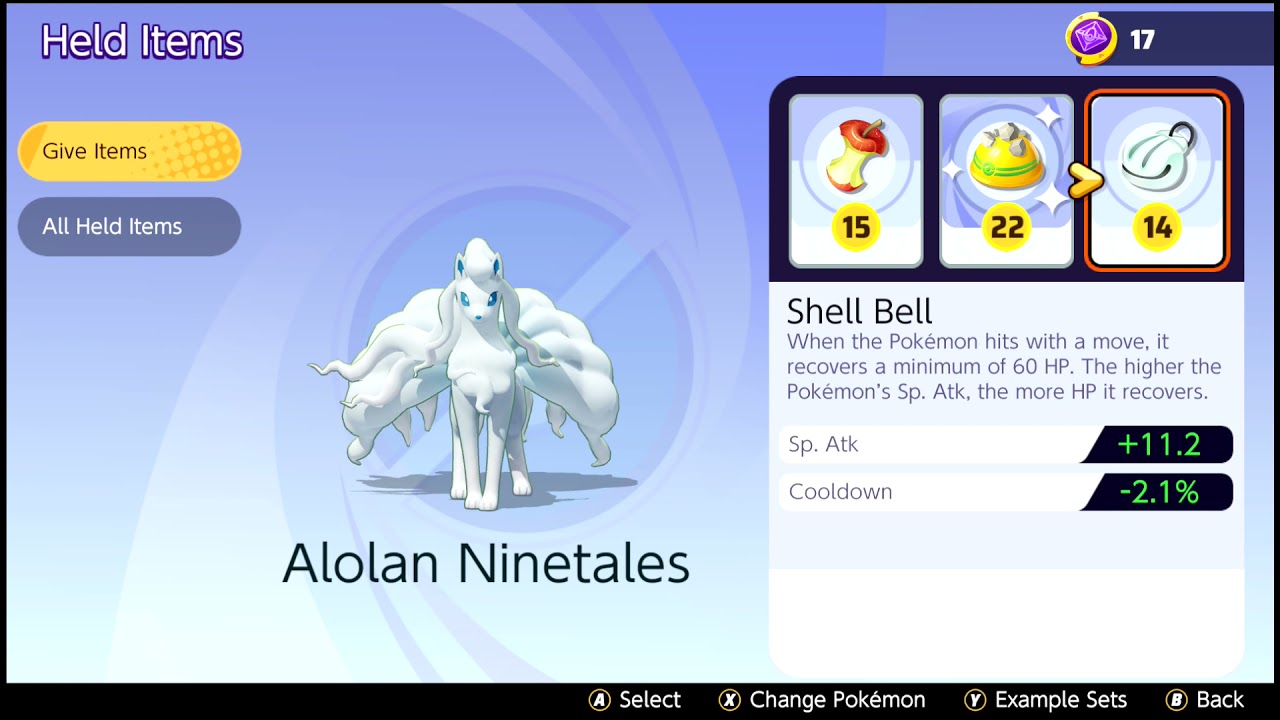 For the Battle Item, we suggest getting either Eject Button to teleport to short distances either to escape or chase opponents. Consequently, X-Attack is also ideal for increasing Alolan Ninetales' damage output.
This ends our guide on how to play Alolan Ninetales effectively in Pokémon UNITE. For more game guides, be sure to check Games.lol frequently. We have lots of interesting game updates, tips and tricks, and game-related content for you!