Video games are the top source of entertainment these days. Whether you're a gamer or not, there's always something that will keep you hooked. There are puzzle games, adventure, action, and so much more! It's just a matter of finding the right genre for you. Once you've found "The One," it will be an exhilarating experience where you will play non-stop. So, if you're searching for highly addictive games to play to help pass the time, take a look at the list below to see which ones will become your new favorite.
1. AFK Arena
The name says it all. AFK Arena is an idle RPG game where you get to collect loot and level your characters up even while you're offline. You also get to collect dozens of heroes and strengthen your defenses to save the realm from the forces of evil. Moreover, you also get to join guilds, battle other players, and complete quests.
2. Angry Birds 2
With the first Angry Birds being a huge success, the second installment is bigger and better. Angry Birds 2 possesses all the classic gameplay mechanics where you shoot angry birds at evil pigs. However, it comes with a twist. The graphics are way cooler than the first Angry Birds, and that's something you need to watch out for!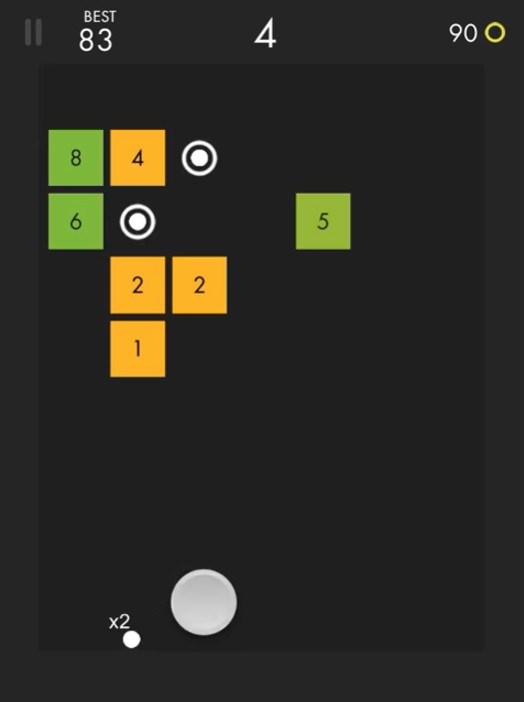 3. Ballz
Ballz is a game with a tendency of making players get addicted to it. It has the same principles as the classic arcade game, Breakout. In this game, you have a selection of blocks to break using your collection of balls. Basically, it's one of the best addictive games to help kill time.
4. Brawl Stars
Brawl Stars is a battle royale game with 3v3 combats over multiple game modes. You get to unlock and upgrade different fun characters, complete a series of quests, and collect various items and power-ups to help you in the game. You also get to use unique skins and discover new locations.
5. Candy Crush Friends Saga
If you love match-three games, then Candy Crush Friends Saga will be right up your alley. Its gameplay and mechanics are newer and a bit different, but it has all the bits and pieces you always loved. With its candy swiping mechanics, it's another time-wasting game that will keep you hooked level after level. You can also check out its brand new and updated designs, too! Play this matching puzzle game with a breath of fresh air now.
6. Color Road
The gameplay and mechanics of Color Road are fun and simple. There's no learning curve because all you have to do is control the ball while you collect balls that are the same color. Make sure to avoid balls that are not the same color as the one you're holding. Moreover, the more you play the game, the more complex the levels become.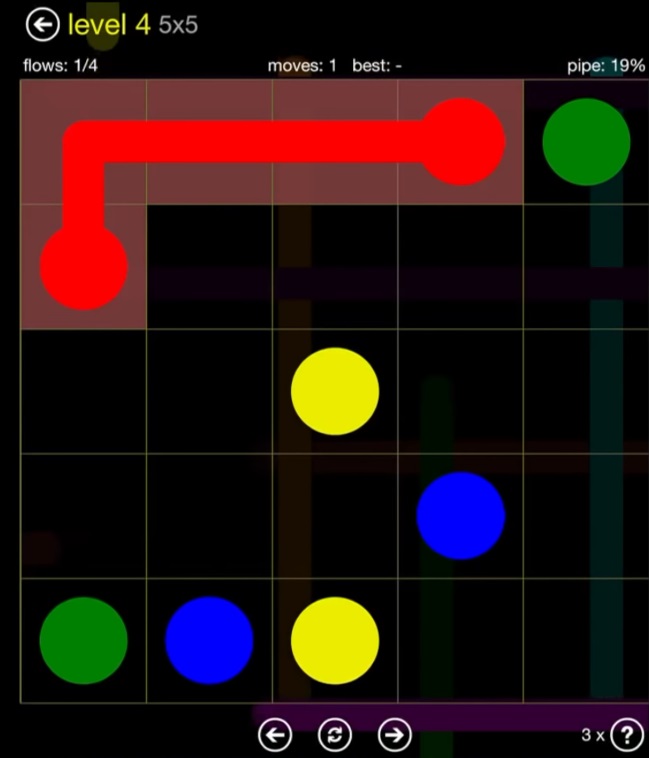 7. Flow Free
This highly addictive game is great for both gamers and non-gamers. In Flow Free, all you have to do is to match pipes that are the same color to complete the puzzle. Ultimately, it's a peaceful and stress-free game that will keep you hooked. Plus, there are tons of levels for you to explore and challenge your puzzle-solving skills.
8. Geometry Dash
Geometry Dash is the kind of game where you need to dash through hazardous environments as you jump and fly across deadly and dangerous obstacles. Many challenges will be coming your way in this game, which is why it's also a favorite of many players worldwide.
9. Snake vs Block
Snake vs Block is the same as the classic snake game that you used to play on your old Nokia phone. All you have to do is guide your snake through obstacles as you break blocks and add more segments. However, a basic match is needed because you can't let your snake break into blocks with higher values than your snake. Instead, you navigate it to another block with shorter values.
10. Subway Surfers
If you're searching for a fun endless runner game, Subway Surfers is the ultimate addictive game of them all. There are many characters to choose from like Jake and the rest of his gang. Moreover, there are tons of updates for you to check out. Overall, it's a fun and unforgettable game that you can play on your PC. Collect coins, power-ups, and more while dodging the oncoming train and avoiding the guard and his dog from capturing you.
And this ends our list of the top 10 most addictive games to play today. Make sure to try them all now by playing it on your PC. Get them all here for free at Games.lol!