Shooting games are often played by most people if they want to get the stress out of their minds for once. Even though the game has a fast pace, the joy of shooting and releasing anger is somewhat a good feeling. There are tons of survival, shooting video games in the market and it is up to the player's preference on what to play. Two popular and most played shooting games, Garena Free Fire and Rules of Survival compete for the top spot.
Garena Free Fire
In 2017, battle royale games were trending though the hype died down in 2019. Despite that, there are still lots of gamers who are still up and about when it comes to shooting games. One of which is popular in South East Asia is Garena Free Fire. This survival shooting game is known for its 10-minute quick matches. You will start on a very remote island and battle against all 49 players. The goal of the game is the last man standing and this takes a lot of practice and time as well.
If you have watched the Hunger Games, Free Fire is basically like that. Battle until there is only a lone survivor left on the island. The game modes in Free Fire are also similar to that of other battle royal games except that it has an additional unranked or classic mode. The classic mode is for those who don't want to spend playing the game at a fast pace. This mode allows the player to relax in a non-competitive atmosphere.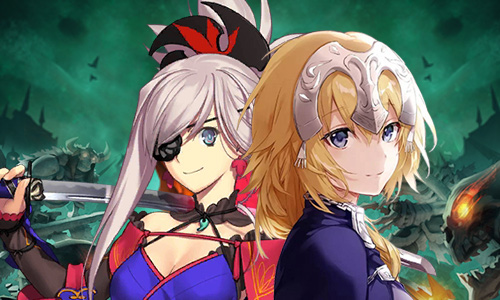 For those who love the rush, Free Fire has the rush hour and rampage modes. Within 5 – 10 minutes, a winner will be proclaimed easily. Rampage focuses on gaining points as a team. Rush hour on the other hand only allows a maximum of twenty players with a smaller ring. With regards to the combat style, Free Fire has the most simplified of all. Bullets hit when you pull the trigger of your weapon. It also features the aim assist and heroes having such unique abilities.
In terms of maps, Free Fire has 3 popular maps such as Bermuda, Kalahari, and Purgatory. All maps except Bermuda, are small which are best with its 50 player capacity. Because of the limited space, expect to have more encounters with other players in that short game time.
Rules of Survival
RoS (Rules of Survival) is familiar if you have experienced playing PUBG. Both games are similar in a lot of aspects and one of the biggest online games in South East Asia which are free to play. It is also a battle royale game in which you kill each other on the island until only one survives.
As compared to the other shooting games, Rules of Survival has more game modes. Not all modes have lots of players so if you want more action, try out the popular ones such as Train, Blitzkrieg, or Hero Clash. It also has the ranked mode which is very similar to the other battle royale games such as Free Fire. With regards to the weapons, Free Fire and RoS have common ones such as the MP5, AK47, shotguns, and M4. For Rules of Survival though, melee weapons are used such as the crowbar, rubber chicken, and Damascus knife. Garena Free Fire, on the other hand, has the katana, pan, and parang.
Combat wise, RoS has a fast-paced shooting style. As most gamers believe, it is a good mix between Free Fire and PUBG. There are also heroes in certain modes and the design is futuristic as compared to other battle royale games. Only 120 players can join the battle in RoS.
The maps in Rules of Survival are only Fearless Fiord and Ghillie Island. Ghillie Island has a day and night cycle, as well as weather changes. So players will have a real feel of the game being very realistic. The other map, on the other hand, is perfect for those who want it fast in stumbling other players. It is very much like the arcade.
The Verdict
Between Garena Free Fire and Rules of Survival, the choice depends on the player's preference. Both have similar gameplay though some features for each game are different. For the visual display, Free Fire is better than Rules of Survival because of the shading effect and amazing ADS intricate details. Though Rules of Survival maintains its uniqueness on the semi-futuristic look of the vehicles, weapons, and characters. Sound effects are similarly good and apt for both of these top battle royale games.
If you love quick and casual battles, Garena Free Fire is best for you. For those who want unique content and more player interactions or encounters, Rules of Survival is the game to download on your PC today!