When it comes to the most popular sport in the world, soccer, or head football is likely at the top of many people's lists. This is not unusual considering the global reach of football. This is also why there are hundreds or even thousands of football sports games available to play. But with so many of them out there, what are the best football games you can play on your PC? Which football games should you start playing first to enjoy the gaming experience of the sport? We'll list down here some of the best football games to play on your PC.
Best Football Games You Should Start With
There are many soccer or football games available to play. But the games that we'll provide on this list are the best football games you can start with.
1. Head Soccer
One of the best football games you can play is Head Soccer. It's not your typical football game since it's more of a fighting game than a sports game. This is due to the simple but exciting 1-on-1 soccer matches the game has. Instead of the typical 11 vs 11 matches, you'll play a 1-on-1 match. The goal is still to have more goals than your opponent at the end of matches. What's great is that you'll have access to special moves that can help you score.

2. Head Ball 2 – Online Soccer
Another fun and simple football game you can play is Head Ball 2. Similar to Head Soccer, the game is also 1-on-1 instead of the usual 11 players. Also in this game, you are controlling a character who only has a head and feet. The head also mimics the face of prominent people and characters. But despite the funny-looking characters, it's a fun and awesome game that also offers a bit of challenge.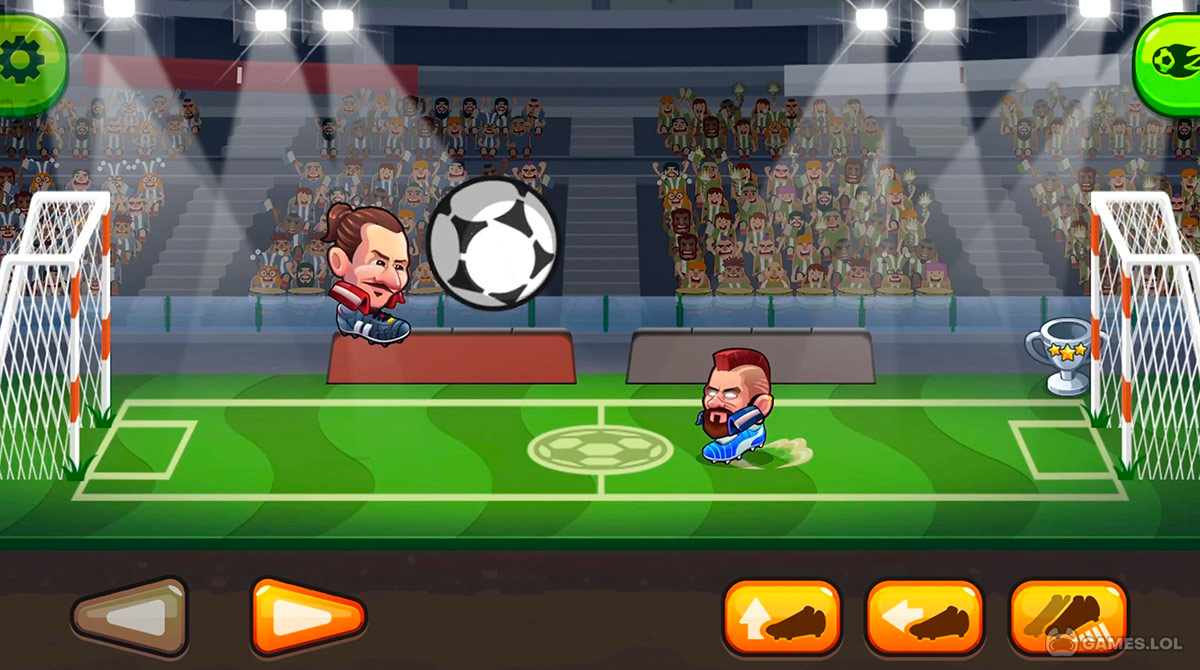 3. Football Strike – Multiplayer Soccer
If you're looking for more serious football gameplay, check out Football Strike. The game doesn't necessarily provide the full gameplay of a soccer match. Instead, you'll experience the more intense aspects of football. In this game, you need to score a goal or you try to block a goal attempt to win. It's an interesting gameplay where you can showcase your goal-scoring or goal-blocking skills. What's even more interesting is that it has a multiplayer aspect, which means you can challenge your friends or play with random people.

4. Winner Soccer Evolution
For a complete football experience, then you should play Winner Soccer Evolution. It's the sports game that will let you experience football excitement. You get to play football in 3D, which provides a realistic soccer experience. The game also features various game modes like tournaments or leagues. You can even build your team of soccer stars or use some of the popular teams, including national teams. It's an awesome game that provides the full football game experience.

5. Pro 11 – Football Management Game
If you're not just playing football but also managing a team, then check out Pro 11. It's a game that will focus more on the behind-the-scenes aspect of football. Though winning football matches is still the goal, the preparation for it starts off the field. This is what this football game is offering to its players. You'll be in charge of managing a football team, training your players, acquiring new ones, doing trades, and so on. You'll even try to negotiate sponsorships for your team. A great game to see what happens behind the scenes.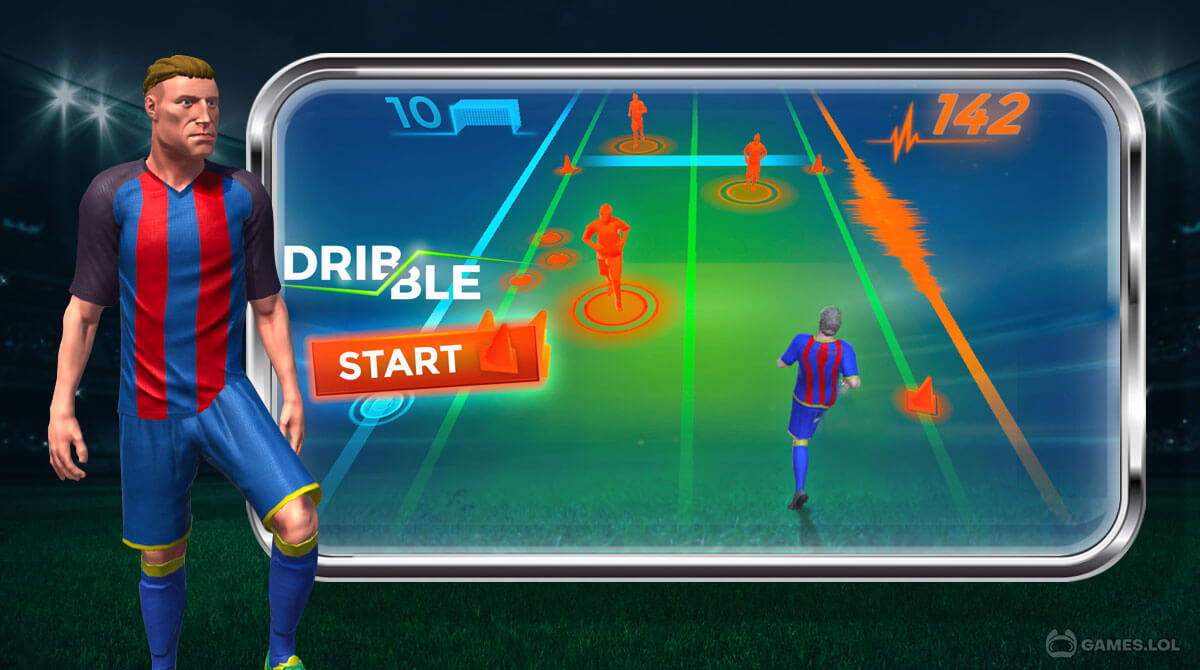 6. Soccer Cup 2022: Football Game
Another great football game you can play is Soccer Cup 2022: Football Game. It's a game where you can also enjoy playing football and experiencing the rush and excitement the game brings. What's great is that the game focuses mostly on international competition, which means you'll be playing some of the top national football teams in the world. You can also choose to go for underdog national teams and turn them into champions.

7. eFootball Champions Squad
eFootball Champion Squad is another one of the best football games you can play. It's a game that provides a simple and easy football game that is still fun and exciting. What makes this game great, though, are the players you can play. This football game also allows you to use legendary players like Maradona, Pele, and more. Now, you can assemble a dream football team having great players from different eras playing together or against each other.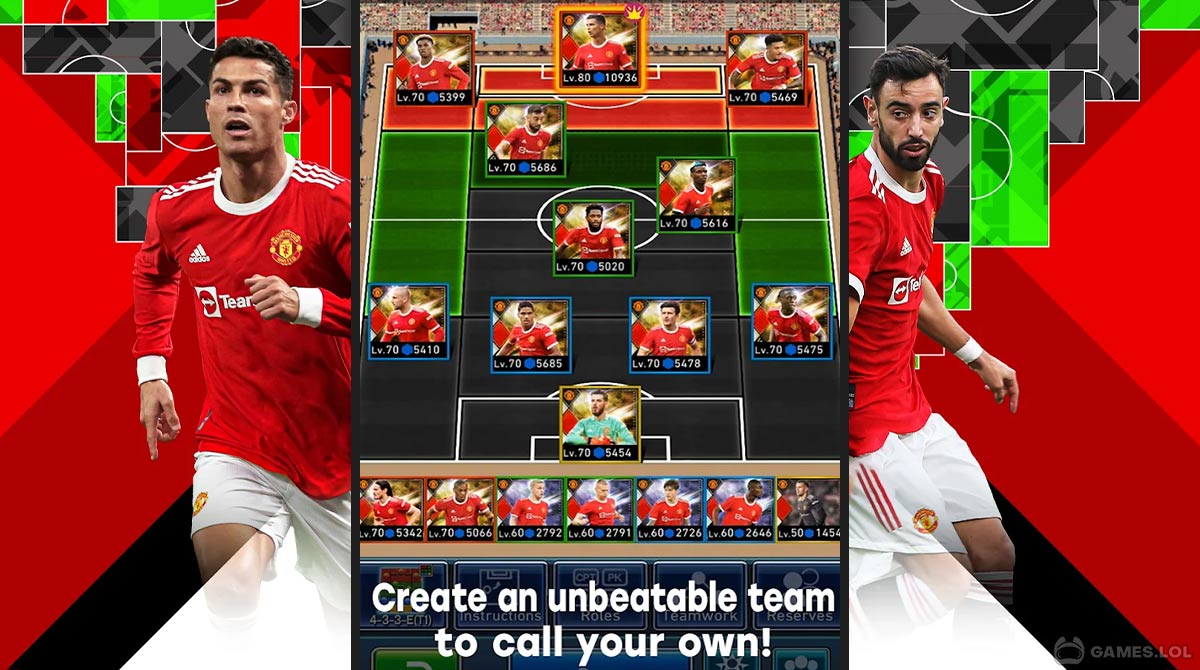 8. MAD FUT 2022 Draft & Pack Opener
If you are a big fan of FIFA Ultimate Teams, then you should download MAD FUT 22. The FUT is a game mode where you will draft and build your dream football team. MAD FUT 22 is an extension game that makes it easy for you to draft the right players for your team and build your dream squad. You play as a team operator where you build your team, and then have them compete and win against other teams. Try to accomplish all tasks or challenges to earn awesome rewards.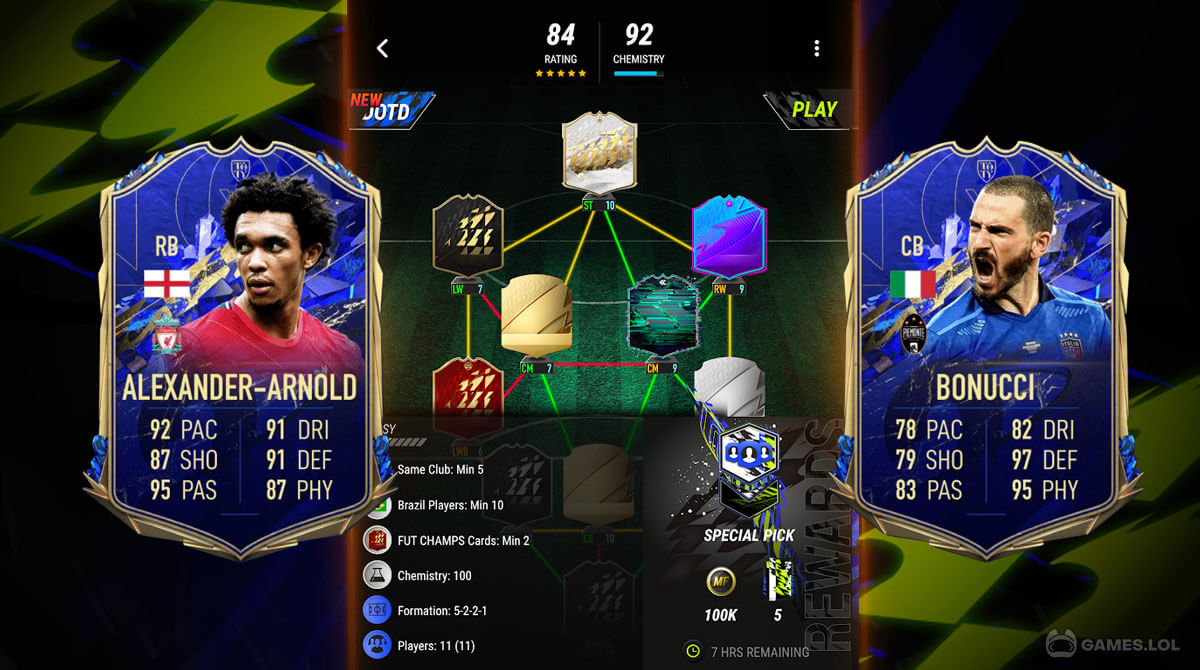 9. Rumble Stars Football
Do you think soccer is a game only for humans? Well to tell you the characters of Rumble Stars Football are all animals. But you won't play a typical soccer game here since the gameplay is more similar to that of a tower defense game. Each team will only have a goalie and the other players are summoned during matches using energies. The energy also depletes as you summon, but it replenishes over time. The animal players move automatically and how they'll perform will depend on their abilities and how you develop them.

10. World Soccer Champs
Last, but certainly not least, is World Soccer Champs. It's a game that will let you experience the excitement of football. But what makes this soccer game different is its high retro graphics features. But it doesn't mean the game is not fun and exciting to play. It still provides that awesome football experience that you're craving. It's a great game with simple gameplay that will let you enjoy playing football.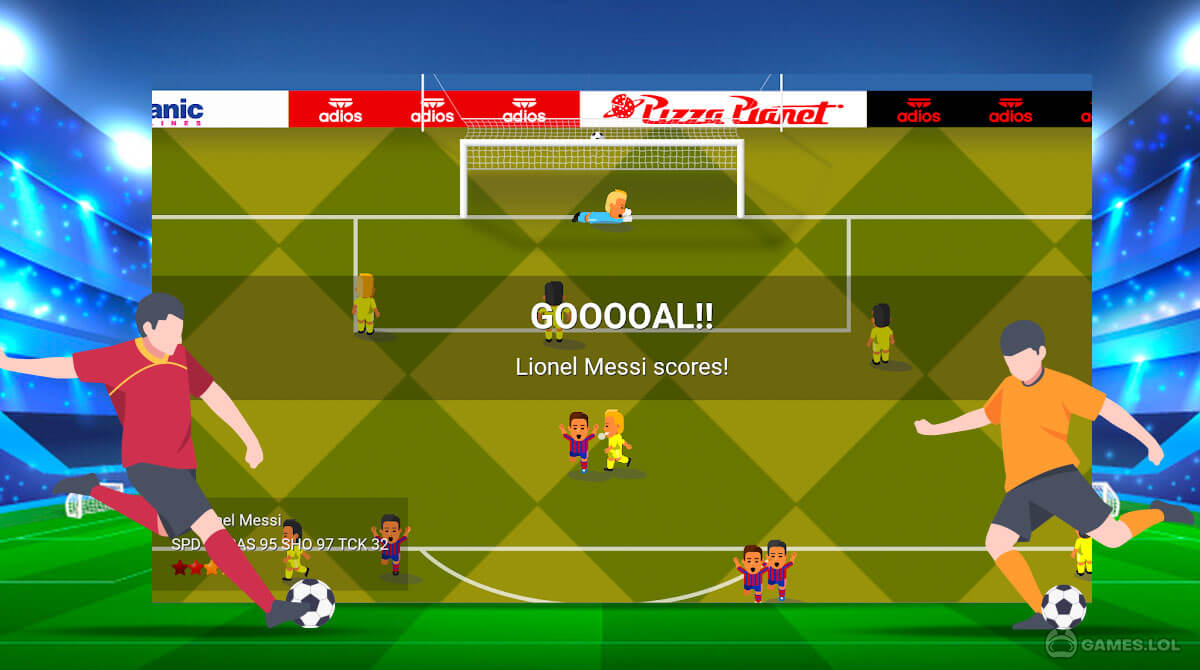 Other Best Football Games You Can Play
The games listed above are great. But there are still fun head football games you can play like Head Football La Liga 2021, Toon Cup Football Game, and more. It's just that the games we provided on the list are the best of the best football games available to play. So, it's a good idea to start with them if you want to play football games. For more game suggestions, reviews, and features, be sure to stay tuned only here on Games.lol!