Plants vs. Zombies is one of the admirable action-strategy games now. With its exceptional tower defense gameplay and magnificent aesthetics, no wonder most players of all ages love playing this game. By deploying dozens of lawn warriors, you can defeat the undead creature through the strategic arrangement of your plants.
Each PVZ plant signifies distinct powers that are mainly proficient in offense, while other plants are set to provide "sun," which is your resource to place your plants. Though Plants vs. Zombies plants have significant uses, some plants are better than others, effectively boosting the defense. In this article, you will know what are the best plants in PVZ you must use! Each plant offers a unique defense that can surely rock your gameplay.
10 Top Plants vs. Zombies Plants List
When it comes to defense, here are the ten plants you must check out in playing PVZ;
Cattail
First on our top list is the Cattail. This plant is known to be helpful but cheap. You can acquire this plant for only 250 suns, and it looks very adorable. Cattail is an overpowered plant that follows the zombies. It can pop balloons and attack zombies who are hiding in the fog.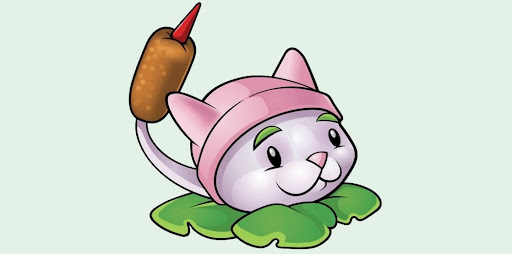 This excellent plant can attack anywhere and is advantageous, especially when you don't have Plantern and Blover. However, the disadvantage of this plant is that you can only put it on water. And, Cattail does not exist in the next sequel of the game.
Twin Sunflower
Next to our list is the Twin Sunflower. As we all know, sunflowers are significantly essential plants. It releases the sun, which is our primary resource to place a warrior plant. This plant is unlocked on day 24, and it is treated as another plant, aside from the usual sunflower. This plant costs 125 suns, and it can provide 100 suns every 32 to 36 seconds. By placing this plant, you can easily upgrade your defense and acquire more plants.

Snow Pea
It is one of the best PVZ plants and plays as a distinguished peashooter. Snow Peas are more impressive because they can slow down or free zombies by firing frozen peas. These plants can be acquired for only 125 suns and are evidently helpful in the adventure mode, especially when coupled with kernel pults.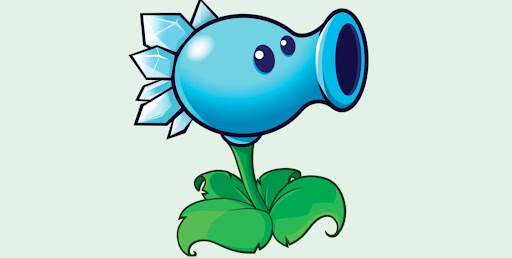 Cob Cannon
Next to the Plants vs. Zombies plants list is the Cob Cannon. This plant is famous for being an instant kill plant and can be purchased at the shop of Crazy Dave for $20,000. To activate this plant, you need to manually use it and plant on the two alongside Kernel Pults.
This fantastic plant releases corn cob every 34.75 seconds. The player can click on it, manually set the cob into the target, and let it explode. Ideally, this corn cob can release 1800 damage and get rid of zombies in a 3×3 area.

Spikerock
Joining the list of best plants in PVZ is the spikerock. Like Snow Pea, it is a recurring plant in this adventure game. Renowned for being the area-of-effect plant, it can strike zombies located on the ground. Though most zombies ignore it, this plant can be destructive for zombies as it gives damage faster.
Spikerock costs 125 suns and can resist eight-wheel pops. It can also give gargantuar smashes before tearing down. Luckily, you can re-use the excellent power of this plant in the next sequel of the game.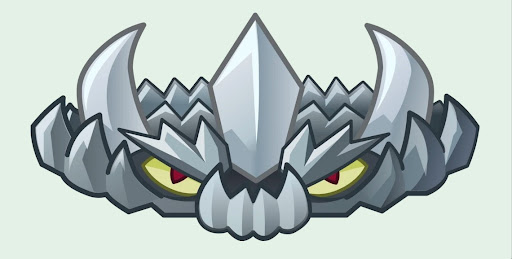 Gloom-Shroom
Gloom-shroom, the purple mushroom plant, will be part of our list of best plants in PVZ. You can purchase this plant at Crazy Dave's shop for $7500. By deploying spores, this little mushroom can attack zombies placed in adjacent lanes.
You can upgrade Gloom-shroom plants to Fume shroom. From a 1×4 area, you can attack ranging to a 3×3 site and release hefty damage to any zombie that hits it. Sadly, this remarkable plant does not appear in the PVZ 2.

Jalapeno
Next to our list is the Jalapeno. If you are looking for immersive damage, you must take this plant seriously. Like the Cherry Bombs, this plant can deploy dense damage to zombies.
Though it is not quite advisable for the first wave, Jalapenos are truly useful during the last wave, as they can burn the entire lane of zombies. Mostly noticed with its funny face, Jalapeno takes a little while to restore, but it is valuable and destructive.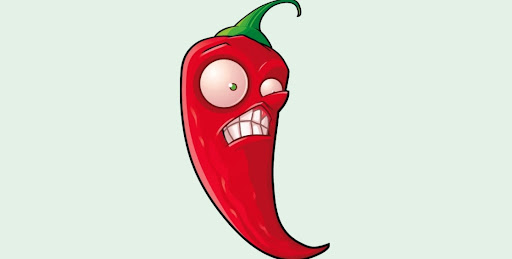 Squash
If you think you have a weaker lane, then you must deploy a squash. Derived from its name, this plant squashes every Zombie that he spots. This instant "potato mine" creates colossal damage to all zombies on the tile.
Squash costs 50 suns and is very useful in various situations. It smashes and jumps back. It can hit zombies behind it. With these abilities, you can destroy a gang of zombies using this fantastic plant.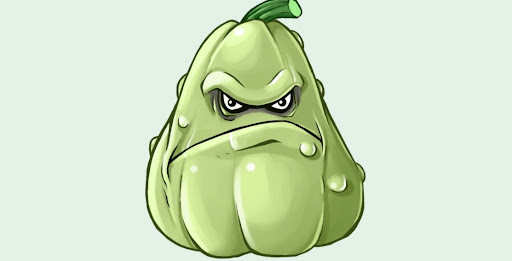 Melon-Pult
If you are looking for the toughest plants in PVZ, you must not miss the Melon-Pult. You can place this recurring plant anywhere. It is usually utilized in destroying big waves of zombies. By just deploying 3 to 4 shots, it can kill various zombies.
Melon-Pult can be purchased for 300 suns, and it can create splash damage on a 3×3 area. You can make this plant more devastating by upgrading it into a winter melon through Crazy Dave's Shop.

Winter Melon
Last but not the least in our Plants vs. zombies plants list is the Winter Melon. Similar to Melon-pult, he tosses watermelons that bring massive damage to zombies. However, this adorable plant can be more potent than Melon-pult as it can freeze zombies and make them slower.

With its extensive damage, slowing effect, and huge splash, no wonder Winter Melon is one of the best plants in PVZ. It can either play like a refined offensive plant or support other offense plants. You can obtain this plant for 200 suns as an upgrade of Melon-pult. Fortunately, you can still have the destructive defense of this plant in its next sequel.
Final Thoughts
This top list highlights the cream of the casual game's crop and their extraordinary powers in terms of defense. Undoubtedly, we can still unveil more astonishing guardians of the lawn in the future and update this list. We might not know that someday, those weaker plants can be more powerful soon.
But for now, let's stick to this Plants vs. zombies plants list and desire for the next batch of solid plants in this action-adventure game. For more information and updates, stay tuned to this game.