If you're looking for a high-adrenaline game that can keep you on your toes, then racing games should be your option. One of the best racing games you can play right now is Rebel Racing. It's an action racing game published by Hutch Games. It's a racing game that features realistic and awesome graphics, including vehicles that look life-like. It also provides many different game modes for you to play.
And the gameplay itself is very simple and easy to follow. You also get to a selection of fast and awesome vehicles that you can upgrade to improve their performance. It's a fun and exciting game that you will enjoy playing. When it comes to racing games, the most important thing, at the end of the day, is winning. And like with any racing game, winning is not that easy to achieve in this game.
For one thing, braking and accelerating are done automatically, so this will all come down to your driving skills. This includes turning, drifting, and using nitro. To help you win more in this racing game, this Rebel Racing guide will provide some tips.
Always Focus on Upgrading Current Vehicle
Cash will be important in this game since it's what you need for upgrades or for purchasing a new vehicle. The great thing about Rebel Racing is that it provides many different races for you to participate in to win some cash. Unfortunately, the cash you earn is not that high, which means you can't expect to win a few races and then have enough to purchase a new ride.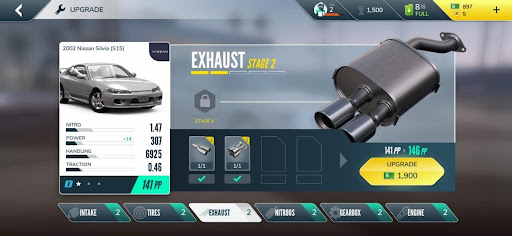 Getting a new ride requires a bit of saving. However, saving your money for a new vehicle is not a good idea. It's better if you use the money you earn in upgrading your current ride. This is because it would take too long to save up enough cash to purchase a more powerful vehicle. You're also going to limit yourself to racing in easy races since your current ride won't be able to compete at tougher races because of a lack of upgrades.
Practice Your Awesome Driving Skills
As mentioned earlier, accelerating and braking are done automatically in Rebel Racing. This means that you only have to worry about turning and then using the nitro. Though this may sound easier, it isn't. Yes, your vehicle, especially if upgraded properly, can automatically pass by opponents. But winning a race will still require spotless driving. This means being able to clear corners and drift properly during the race.
It's much tougher since accelerating and braking are done automatically. This means that you don't have full control of the vehicle. You might be someone who prefers braking early or late when entering a curve to help you turn properly. This means there's going to be an adjustment period when it comes to driving. So make sure you practice your driving skills. Participate first in easy races to get your timing right on when to turn and hold a drift and when to let go.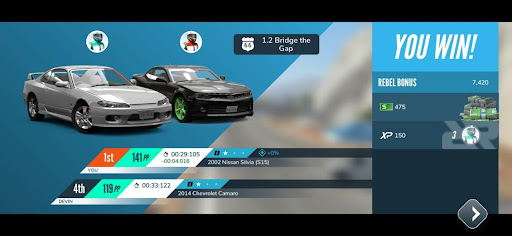 Also, include timing when to activate your nitro. You can use it as soon as it becomes available to get a good boost early on. You can also save it for the last stretch to help overtake an opponent or get a bigger gap. Experiment with what would work for you and then apply them in the tougher race. Remember, your racing performance will be affected greatly by how you drive, so make sure you're a spotless driver on the racetracks.
Avoid Collisions Unless it Would Be Advantageous
Collisions in real racing are frowned upon but in gaming not really. The only reason you want to avoid colliding with other vehicles as much as possible is that it will slow you down. So, players try to avoid colliding with other vehicles and slowing down in the process. However, collisions are not all bad since you can also use them to your advantage.
During sharp turns, other vehicles can act as your cushion so you skid outside the race track or hit obstacles. A good hit as you turn can keep you on the race track with only minimal speed reduction. You can also use collisions to try and prevent other vehicles from overtaking. There's a button to let you see the vehicles behind you.
You can do a bit of aggressive block or even bumping other vehicles to slow them down a bit. Though collisions can be helpful in certain situations, always remember to use them wisely. This means that you should only allow collisions if it's advantageous for you. If colliding can slow you down greatly or even lose your current position, then just avoid it altogether.
Rebel Racing is a fun and exciting racing game that you will love playing. But what's even better than playing is winning. And in this blog post, we provided tips to help you win more consistently in this game. So try these tips out by playing Rebel Racing using our Games.lol client. Get access to optimized PC gaming like never before.