Everyone loves to eat. I mean, who doesn't? You always feel good whenever you eat, especially if the food is good. And this is why there are many food games available to play. People love good food, which is why many food games are attractive to them. But which games about food should you be playing?
Food games are super popular, especially with casual game lovers. Thankfully, this blog post can help. We'll provide a list of the best food games to play that will make you want to eat. Below is a list of fun and enticing food games you'll enjoy;
1. Cookie Run Ovenbreak
One of the best food games you can play right now is the action platformer Cookie Run Ovenbreak. What makes it great is that it's a food game that doesn't involve cooking or preparing food dishes. Instead, you play as a gingerbread cookie where you run, jump, slide, and collect coins. It's an endless runner where you collect coins along the way and avoid obstacles at the same time. Another thing you'll enjoy is that you don't only get to use the gingerbread cookie.
As you complete achievements, you also get to unlock other Cookie characters to use in this game. At the very least, it's a game that's worth trying out.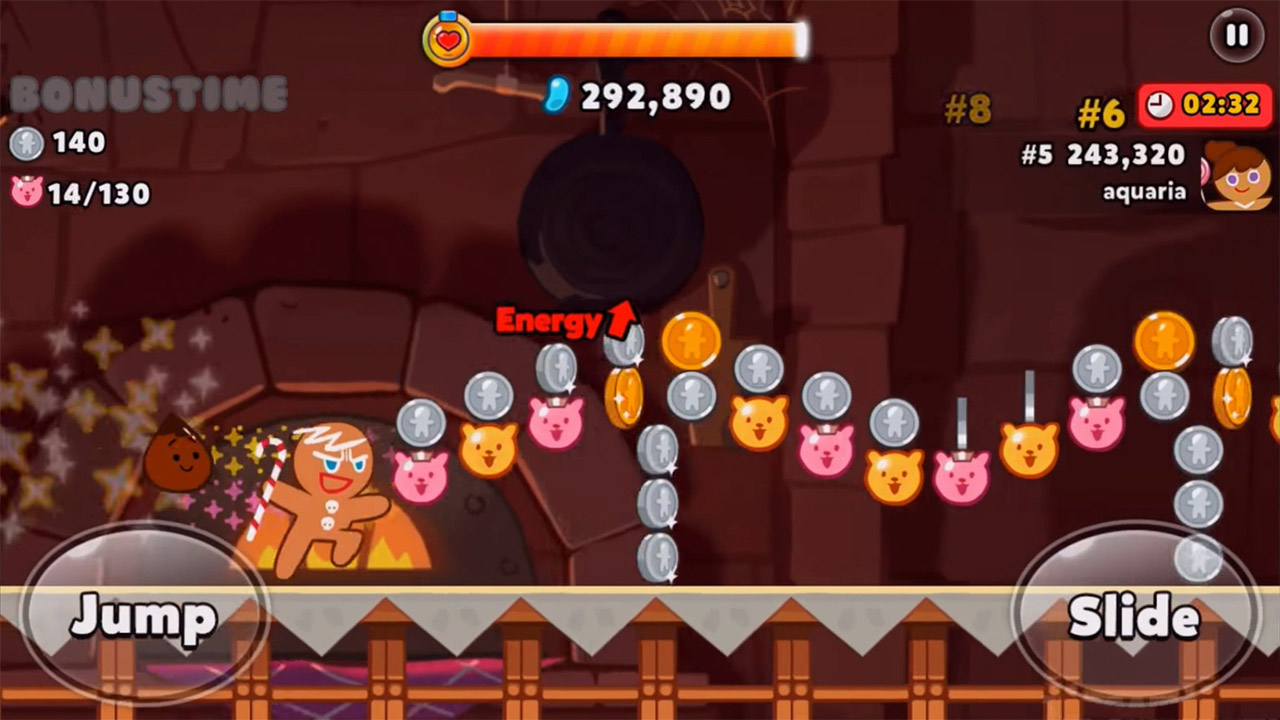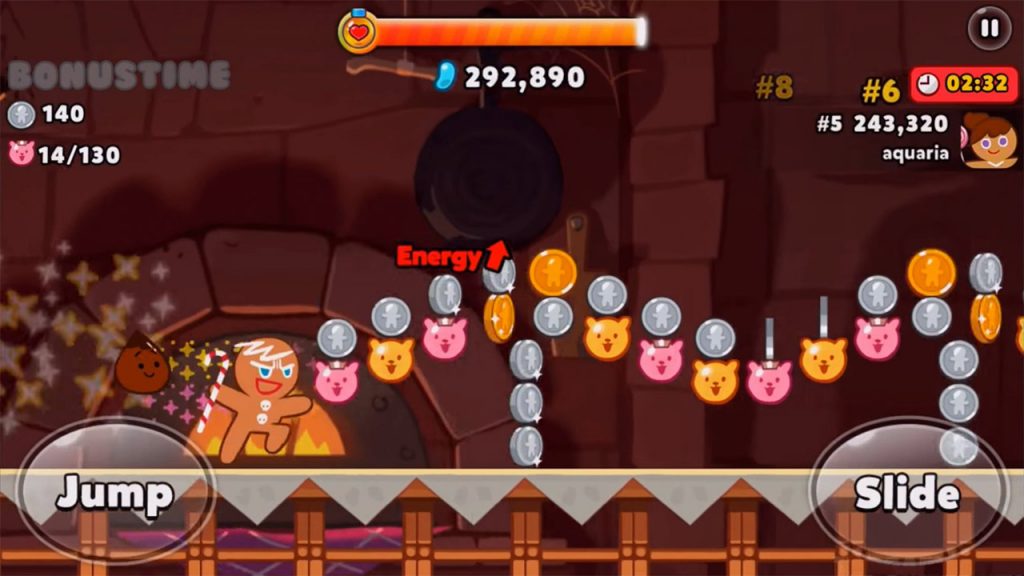 2. Good Pizza, Great Pizza
Are you wondering how pizzas are made? If so, then you should start playing Good Pizza, Great Pizza. In this game, you get to own and run a pizza place. That's right, you get to have your own pizza shop with this game. You get to fulfill customers' orders and create their ordered pizzas from scratch. But what makes this game stand out is that each customer will have unique pizza requests. It's up to you then to fulfill those requests to perfection and promptly.
You wouldn't want your customers to wait and leave your pizza shop unsatisfied right? But you don't have to worry about creating the best pizza since customers will be the verdict of that. Overall, it's a great game to try, especially if you want to experience owning a pizza shop.

3. Food Fantasy
If you think a food game can't be an RPG, then you haven't played Food Fantasy yet. It's a role-playing adventure game that's based on food. You get to go on adventures and meet new people, as well as learn new recipes. Once you've cooked the new dish, you get to acquire their Food Soul. They're the characters or heroes in the game that lies dormant inside the food. Each one possesses unique traits, personality, and skills. You get to collect Food Souls and use them in battle. Additionally, you get to create a restaurant and serve the dish that you've acquired and invented.
Like any restaurant, you need to do a bit of decoration that fits your taste and the style you want your restaurant to have. It's a unique and fun RPG that personifies food. You shouldn't miss playing this game if you're a food lover!

4. Cookie Jam Blast
If puzzle games are what you're looking for, then there's also a food-themed puzzle game you can play. That game is Cookie Jam Blast, a casual match-3 puzzle game with a food theme, particularly sweet pastries. It's a typical match-3 puzzle where you swap cookies, pastries, or candy puzzle pieces to get a match. The game features thousands of different levels for you to blast through, with new ones being introduced regularly.
Aside from the sweet puzzle pieces, you will also enjoy the sweets-themed world of this match-3 puzzle. Ultimately, this game is the perfect choice if you want something easy to help you relax.

5. Cooking Dash
No food game list would be complete without one of the more well-known cooking games available, Cooking Dash. In this casual game, you get to prepare, cook, and serve delicious dishes to your customers. It's a time management game where your accuracy and speed will be key to doing well in the game. The main point is to prepare the orders accurately and on time. If you don't, they get angry or even leave, especially if you take too long.
It's a fun and challenging game, where time is of the essence. A game worth playing, especially if you love a bit of challenge.

6. Fishing Food
In another world, fishes aren't the only things you catch when you go fishing? And that's what Fishing Food has to offer. This casual food game takes you on a fishing trip with your cat. But instead of fishing for different ocean species, you get to fish for various food. That's right, you'll get to fish for food like hamburgers, pizza slices, avocado, and many more. But these are not just regular foods. They're cute and cuddly, and they can walk and talk.
As walking and talking food, you don't get to eat them, you take care of them instead. You get coins whenever you feed them, which you can use for upgrades. The goal is to fish out all the different foods in the game.

7. Food Truck Chef: Cooking Game
Do you think you have what it takes to manage and operate a food truck? Well, try playing Food Truck Chef: Cooking Game then. It's a casual time management game where you get to operate a food truck and serve customers. Most of the things you'll need for preparing and cooking are set up in front of you, you just need to make sure you prepare the food the customer wants accurately. Like with many cooking games, time is of the essence here. You need to be quick in serving food to get happy faces and a good tip.
If not, your customers will get angry or even leave. It's a fun restaurant management game. But it's a food truck instead of a big restaurant. A game that is worth playing because of its fun and simple, but challenging gameplay.

8. Food Court Fever: Hamburger 3
Playing time management restaurant games is difficult enough, as you need to memorize how certain foods are prepared. Well, Food Court Fever: Hamburger 3 takes that challenge up a notch. It's because the food you serve changes as you manage different restaurant joints. Therefore, you'll have to remember the preparation of more food to speed up your serving time. It makes this game more challenging than the usual time management food games.
But this challenge is what makes this game fun. At the same time, you'll get to prepare food from different cuisines. It's a great game, one that is surely worth trying out.

9. Pokémon Café Remix
How about owning and managing a restaurant with Pokémon as your helpers and customers? Then try playing Pokémon Café Remix. In this puzzle game, you have the chance to manage a Pokémon café. What's great is that you get help from your Pokémon friends in managing and creating the drinks you'll serve in the café. The puzzle part of the game happens when you're creating drinks. It's a linking puzzle, where you just link together the faces of Pokémon to eliminate them from the board.
Once done, your drink is ready for serving. It's a fun game where you also get to interact and chat with different Pokémon. A game worth trying if you're a big fan of Pokémon.

10. Japan Food Chain
Last, but certainly not the least on our list of good food games to play is Japan Food Chain. In this food game, you can own and manage your very own restaurant. What's unique here is that it's a restaurant based in Japan. Therefore, you get to prepare Japanese food instead of burgers, hotdog sandwiches, and spaghetti. It's a great restaurant game to play, especially if you're someone who loves Japanese food.
You get to prepare ramen, sushi, bento, and many more. Whether you're a food lover or not, you'll enjoy this Japanese-themed game.

Show Your Foodie Side with These Food Games
There are many more food games available out there. But the list provided here is a good starting point for your food game journey. Choose from the ones above, and start playing! And for more games list like this one, make sure to stay tuned here in Games.lol!