For many years, PVP games have been an essential component of gaming, presenting players with the opportunity to demonstrate their abilities against other gamers in live battles. With the rise of mobile gaming, PVP games have become more accessible than ever, allowing players to take on opponents from all around the world at any time.
This article will explore the 10 best online PVP games that you can play and have fun with. From card games to fighting games, racing games to MOBAs, these games offer something for everyone. Whether you're a casual gamer or a competitive player, there's a PVP game out there that will suit your playstyle.
Top PVP Games to Play
Online PVP games are a great way to test your skills against other players in real time. Presented below are the finest PVP games that you can play at this very moment.
1. Hearthstone
Hearthstone is a collectible card game developed by Blizzard Entertainment. The game has a massive following and has been around since 2014. Within Hearthstone, gamers construct decks of cards containing different heroes, creatures, and spells, subsequently engaging in battles against one another by employing tactics and proficiency to outmaneuver adversaries.
Hearthstone is known for its simple gameplay mechanics and strategic depth. The game has a range of modes, including casual and ranked play, as well as weekly events and tournaments. Although the game is available to play without charge, players have the choice to purchase in-game items and upgrades to enhance their gameplay experience.
2. Brawlhalla
Another one of the best PVP Games is Brawlhalla, which is created by Blue Mammoth Games. The game has a range of modes, including free-for-all, 1v1, and 2v2 battles. In Brawlhalla, players control characters with unique abilities and weapons. The gameplay is fast-paced, reminiscent of arcade-style games, and therefore, easy to understand and start playing.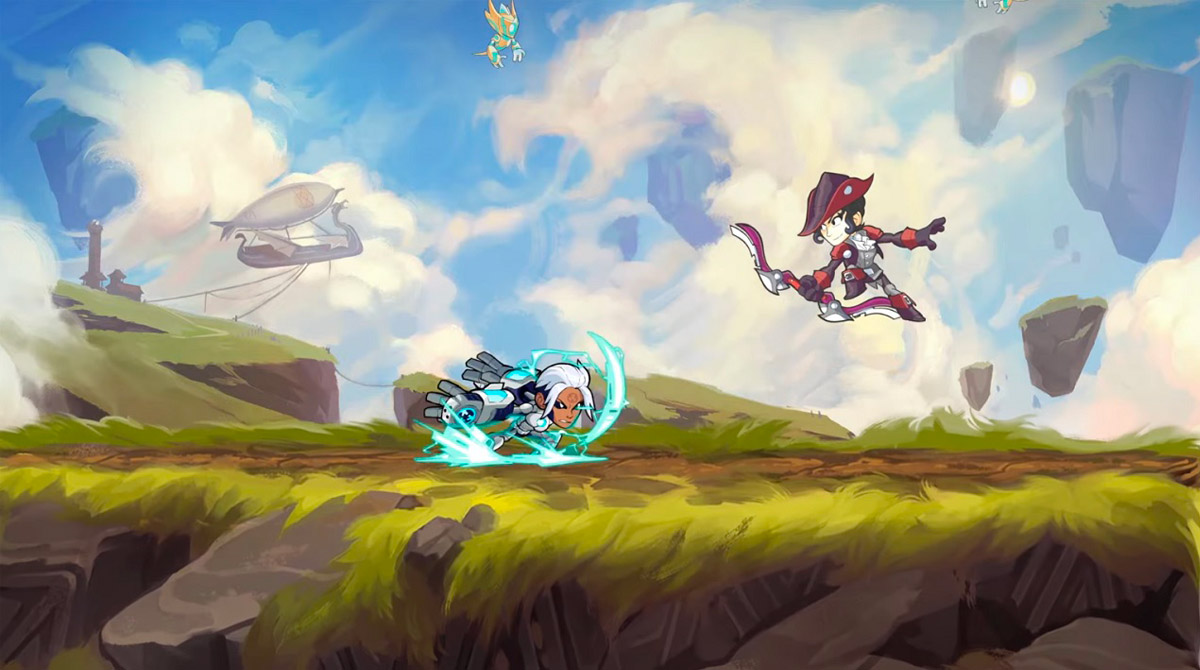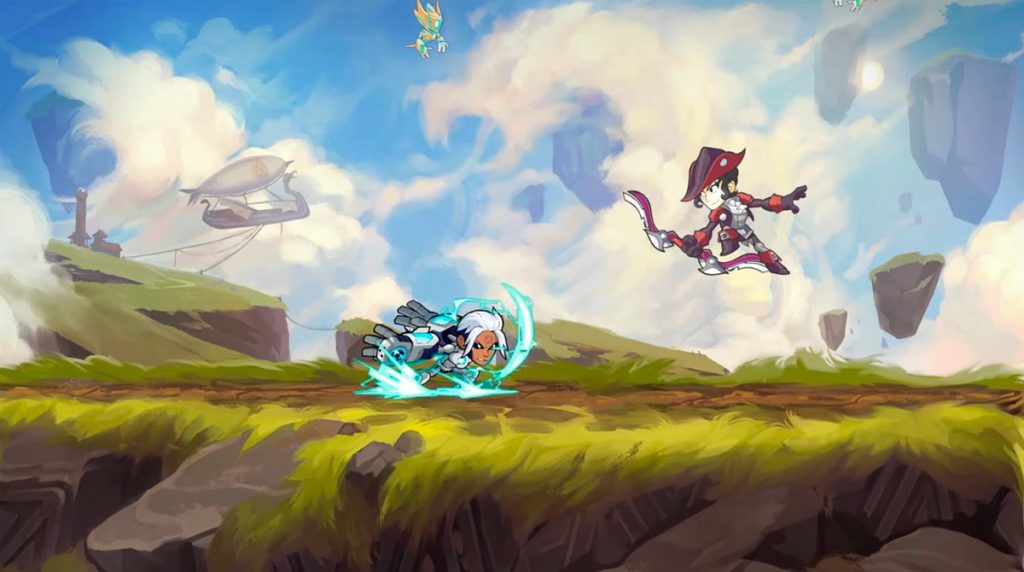 Brawlhalla boasts a diverse cast of characters, each with their own distinct traits and abilities, which adds to the game's replay value. Moreover, Brawlhalla's cross-platform play feature enables players to challenge each other regardless of the devices they're using, making it an inclusive and accessible PVP experience.
3. Clash Royale
Clash Royale is a strategy game developed by Supercell. The game blends features from collectible card games and tower defense.Gamers collect and enhance cards that showcase different troops, spells, and buildings, ultimately creating a deck to use in real-time battles against other players.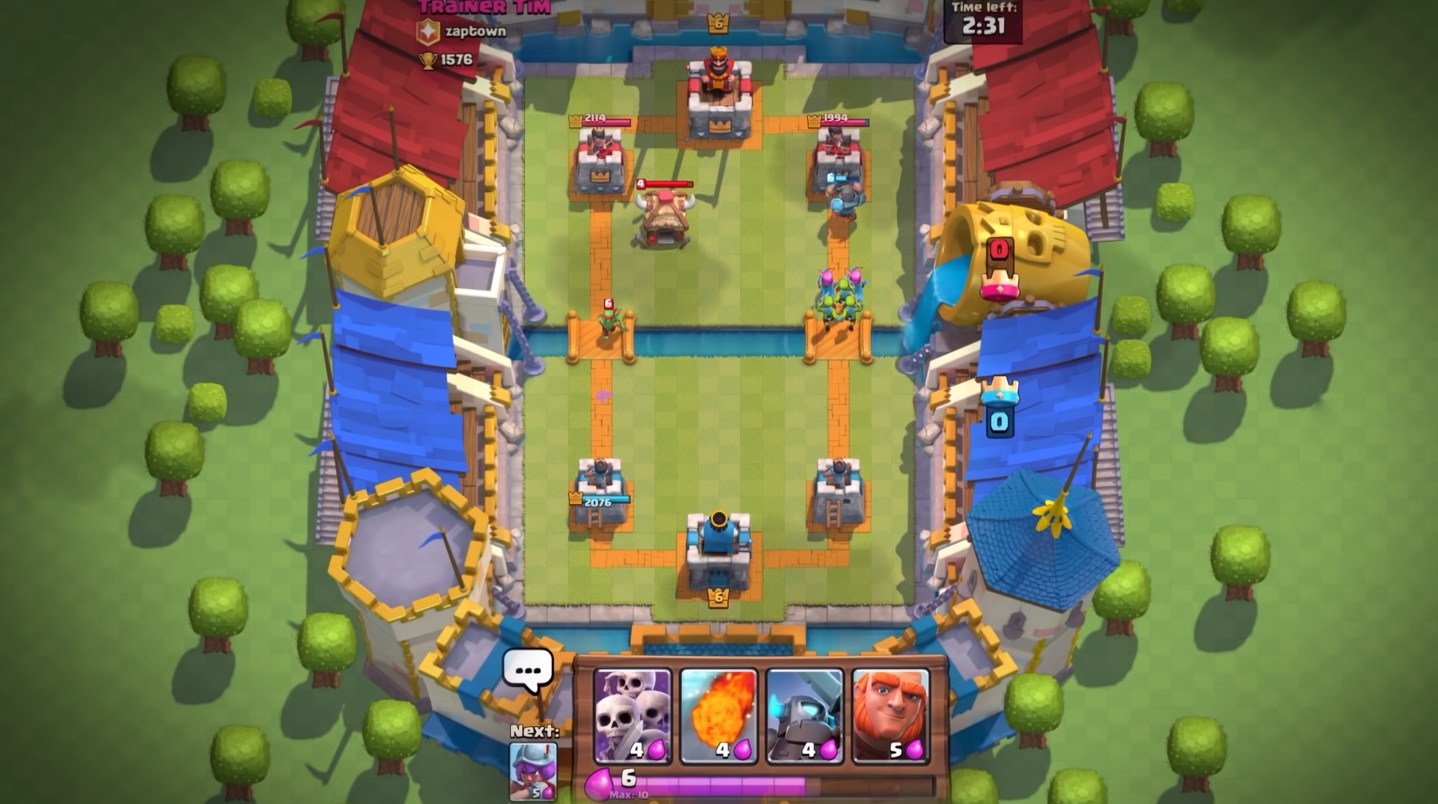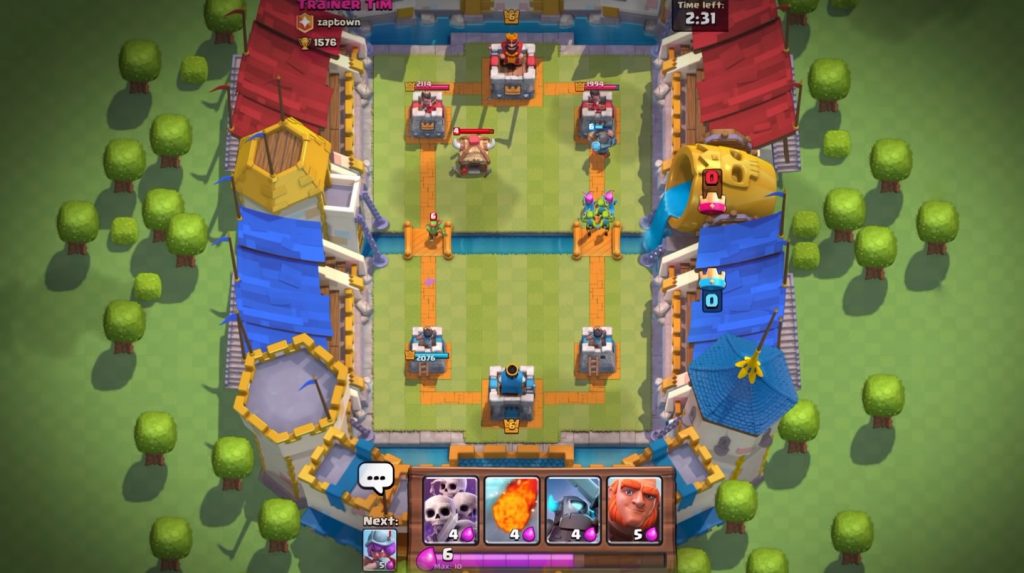 Clash Royale is known for its addictive gameplay and colorful graphics. The game provides a diverse range of game modes, including ladder matches and tournaments, that players can participate in to keep the gameplay fresh and exciting. Additionally, players can join clans to participate in clan wars, earning rewards and boasting rights.
4. Rocket League Sideswipe:
Rocket League Sideswipe is an another thrilling PVP game available for playing. The game involves 1v1 and 2v2 matches, wherein players steer cars and aim to strike a ball into the opposite team's goal. Players can modify their cars and decals.
Rocket League Sideswipe has intuitive controls and fast-paced gameplay. There's also cross-platform play, enabling players using different devices to compete against one another. It's a great PVP game for players who's looking for a unique and exciting gameplay.
5. Onmyoji Arena
Developed by NetEase Games, Onmyoji Arena is a MOBA game that involves 5v5 battles. Players control characters that come equipped with exclusive abilities and skills. Onmyoji Arena is known for its stunning graphics and immersive gameplay.
The MOBA game also presents several modes for players to enjoy, such as casual and ranked play. Moreover, players can broaden their roster by unlocking and collecting new heroes. Overall, Onmyoji Arena is an excellent choice for gamers who seek a complex and strategic PVP game.
6. RAID Shadow Legends
Plarium Global Ltd developed RAID Shadow Legends, an RPG game that revolves around turn-based battles. In the game, players assume the role of a summoner who commands a team of champions to fight against a force of evil that threatens the realm. The RPG is also known for its stunning graphics and deep lore.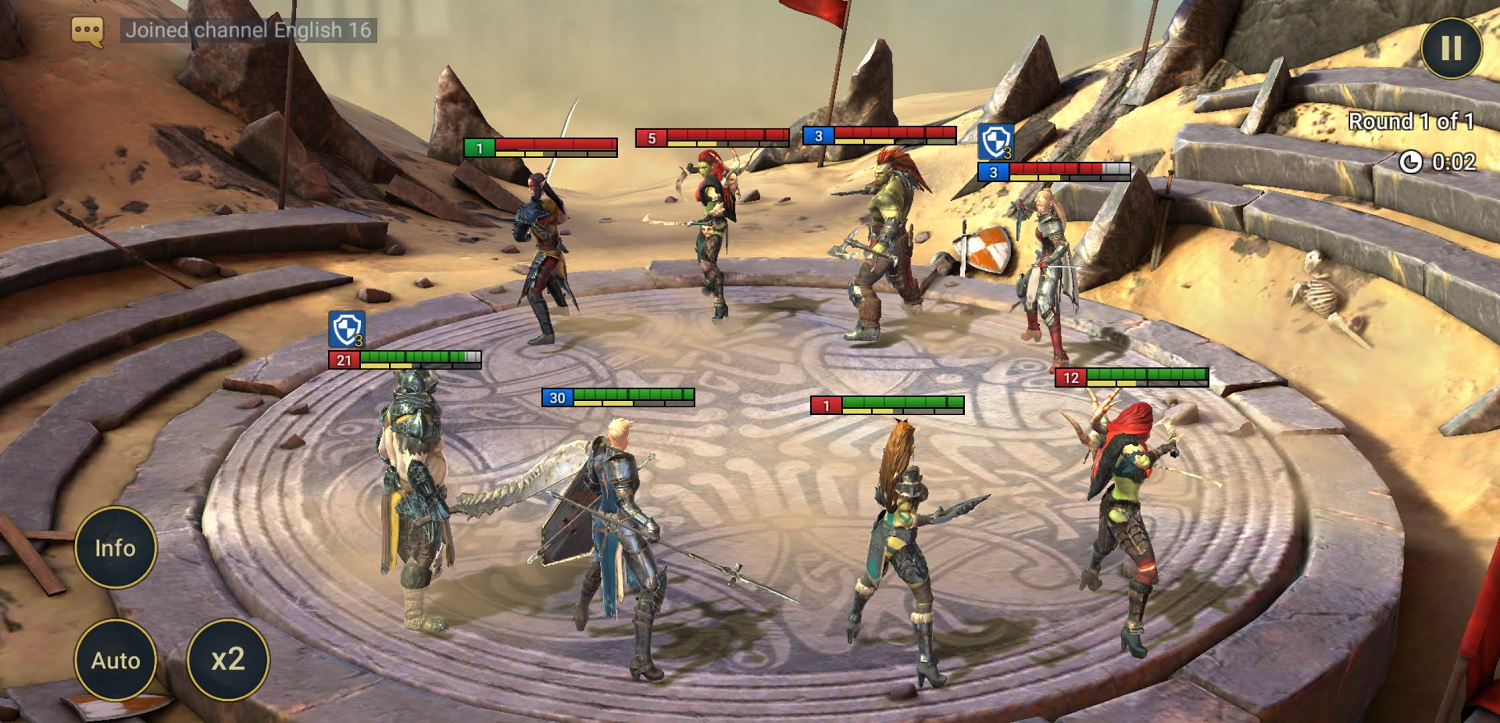 7. Among Us
Among Us is a highly sought-after PVP game by InnerSloth. Players collaborate as crewmates on a spacecraft, but some players are impostors attempting to disrupt and assassinate the crew. The remaining players must cooperate to pinpoint and vote off the impostors before it's too late.
The game is lauded for its straightforward gameplay and social deduction aspects. With various maps and personalization options, each game is exceptional. Among Us can be played with friends or strangers online, making it a fantastic choice for those seeking a social PVP experience.
8. Mobile Legends: Bang Bang
Mobile Legends: Bang Bang is another MOBA game on this list, this time developed by Moonton. The game is a PVP game where players engage in 5v5 battles by controlling heroes that have their own special skills and abilities. The MOBA game is popular for its fast-paced gameplay and high level of skill required to play.
The game provides an extensive selection of gameplay modes, tailored to suit a broad spectrum of players with diverse gaming preferences and playstyles. This includes ranked game for more experienced players and the classic game for more laid-back gameplay. Players can also collect and upgrade heroes to increase their power. Those who desire a challenging and highly competitive PVP game should try Mobile Legends: Bang Bang, renowned for its fast-paced gameplay, intricate hero designs, and dynamic 5v5 battles.
9. Old School Runescape
Old School Runescape is a large-scale MMORPG created by Jagex, with a vast open world packed with missions, events, and other gamers. The fun MMORPG is known for its classic gameplay mechanics and nostalgic appeal. The game offers players a diverse range of PVP options, such as the exhilarating wilderness battles, where players can risk their hard-earned items and gear.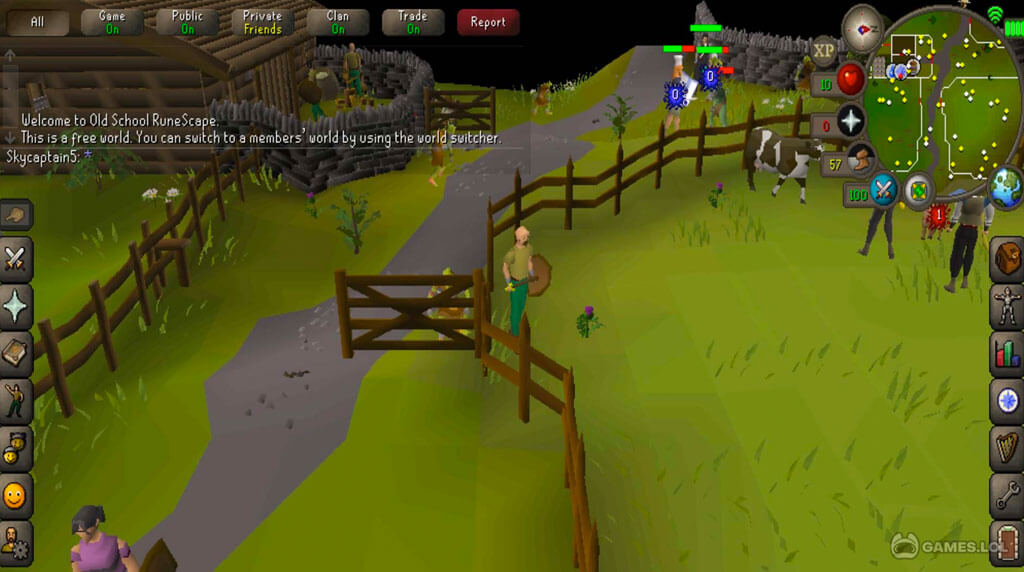 Players also have the option to team up and join clans, allowing them to take part in mini-games and various other activities together. Old School Runescape is a great option for players looking for a more immersive and social PVP experience.
10. Mario Kart Tour
Lastly, there's Mario Kart Tour, a racing game created by Nintendo. The game features classic Mario Kart gameplay, where players control characters from the Mario universe and race against each other. Mario Kart Tour is known for its colorful graphics and fun gameplay. The game offers a range of diverse gameplay modes, each providing unique challenges and putting players' racing skills to the test in different ways.
Whether players prefer classic races or beating their own records in time trials, Mario Kart Tour has something for everyone. Players can also collect and upgrade karts and characters to improve their performance. A lighthearted and enjoyable PVP experience is guaranteed for players who opt for Mario Kart Tour. The game offers a unique racing adventure with various modes, such as standard races.
Different Gameplay from the Top PVP Games
To sum up, online PVP games provide an engaging and stimulating gaming experience suitable for players of all skill levels. With a plethora of options to choose from, ranging from casual gameplay with friends to intense competition, there is something for everyone to enjoy. We have explored the 10 best online PVP games for you to play in this blog post.
These top PVP games offer a range of gameplay mechanics, from card games and fighting games to racing games and MOBAs, providing a diverse selection of options for players. So, why not try out one of these online PVP games today and see if you have what it takes to defeat players from all around the world?