Last 2017, Playrix published an iconic puzzle game called Homescapes. In this game, you'll be assisting Austin as he renovates the mansion. To help him with his ultimate goal, you must surpass loads of match-3 levels to earn various items and accessories that you'll be using to redecorate the house. Aside from exciting match-3 levels, Homescapes offers a gripping storyline that mainly focuses on the life facets of Austin. The game provides a fantastic combination of match-3 elements and an exciting plot, which makes the game more interesting.
Though Homescapes offers engaging gameplay, there are times that you want to try something new or try a different storyline with another set of characters. To help you find the best games like Homescapes, let this list be your guide.
Experience something new and play different types of games like Homescapes! Here is the list of the best games you shouldn't miss trying now;
1. Merge Mansion
Leading the list of best Games Like Homescapes is Metacore Games Oy's Merge Mansion. In this game, you'll take Maddie's role, and you need to redecorate a mansion while tracking your old family secrets. To start redecorating, you need to merge different objects to obtain the item you need to use in the renovation process.
As you progress in Merge Mansion, you'll get a chance to unlock more areas and renovate them. While unlocking and redecorating areas, you'll learn numerous family secrets and the surprising secret of Maddie's grandma. Don't forget to opt for higher-tier and dusty items that can significantly help your journey.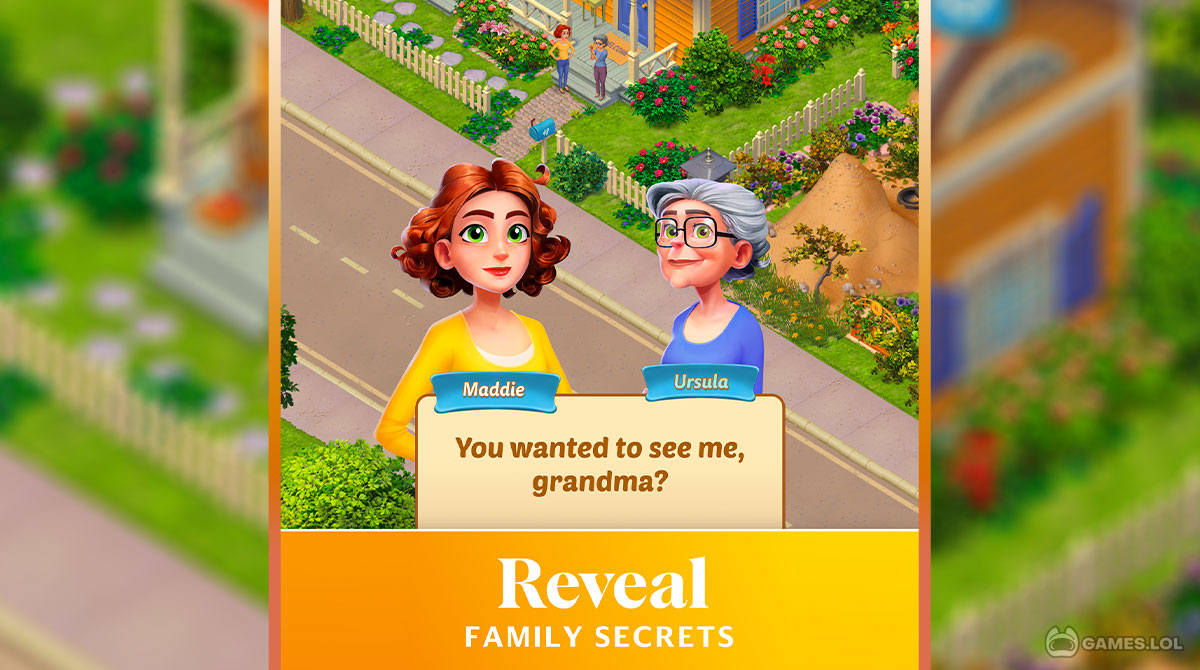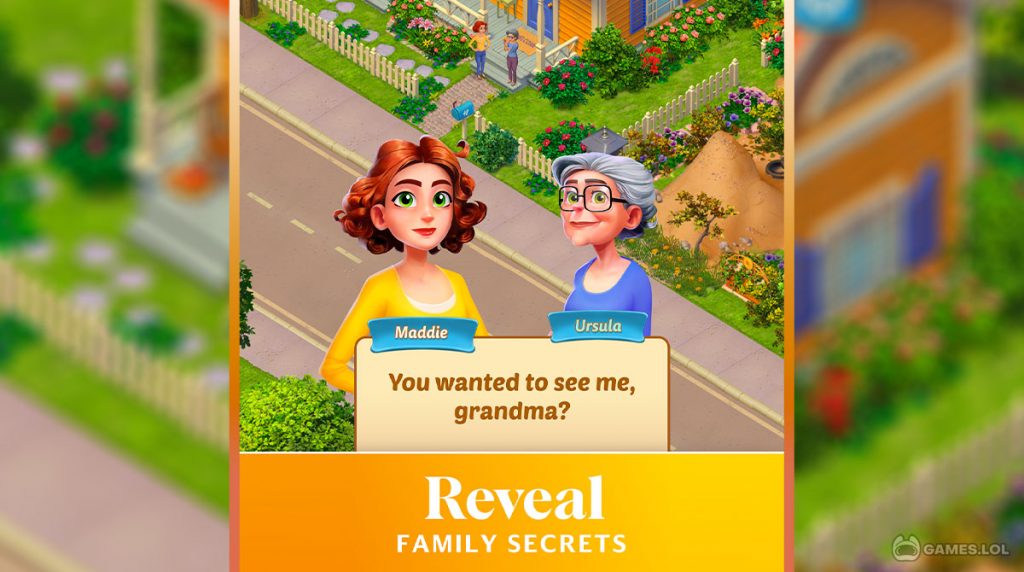 2. Lily's Garden
Another interesting title that deserves a slot in the best Games Like Homescapes is Lily's Garden by Tactile Games. As the game suggests, you'll wear the shoes of Lily Roberts, who inherited a mansion from her Great-Aunt Mary. Lily must restore the desolated manor within 30 days to fully acclaim the property.
To start your restoration task in Lily's Garden, you must surpass matching levels. The rewards you'll earn from these levels will be used to redecorate and fix the manor. Aside from bringing back the former glory of the mansion, you'll get a chance to meet various characters who can be your new friends or the love of your life.

3. Matchington Mansion
Landing the third spot on the list of best Games like Homescapes is Matchington Mansion by Firecraft Studios. You are tasked to solve various match-3 levels to renovate the mansion. If you're immensely fond of how match-3 games are played, you'll surely figure out how the puzzle elements of this game work.
Aside from playing the match-3 levels in Matchington Mansion, you need to unleash some smart decisions and meet various characters along the way. These elements will significantly affect the storyline and can even make your gameplay more exciting.

4. Gardenscapes
If you're extremely fond of Homescapes and wish to experience another creation by its developer, then you must opt for Gardenscapes. In this casual match-3 game, you'll be taking the role of a character who inherited a manor with a fabulous garden.
In Gardenscapes, you're focused on redecorating the garden part of the manor. To do this, you need to solve loads of match-3 levels, which will reward the essential resources that will enable you to redecorate the garden. You can also make your game more exciting and effective by accessing NPCs, pets, power-ups, and boosters.

5. Home Design Makeover
If you're tired of the usual storylines and wish to experience something new, then you must play Home Design Makeover by Storm8 Studios. In this interior design and match-3 game, you'll be remodeling various homes using a massive range of designs. However, you must follow your client's preference.
To start renovating or redesigning a specific home, you need to play loads of match-3 levels, which will help you acquire the necessary items for the house you are working on. What is more exciting about Home Design Makeover is that it enables you to travel across the globe and meet different clients like celebrities and more.

6. My Home – Design Dreams
Joining the roster of the best Games like Homescapes is My Home – Design Dreams by ZenLife Games. In this casual game, you are expected to unleash your best interior designing skills in various house rooms, from living rooms to bedrooms and even the backyard.
To start your redecorating task in My Home, you must play various match-3 levels to obtain coins that you'll be using to buy different furniture for the room. Aside from decorating the rooms, you'll meet some characters that can help with your journey.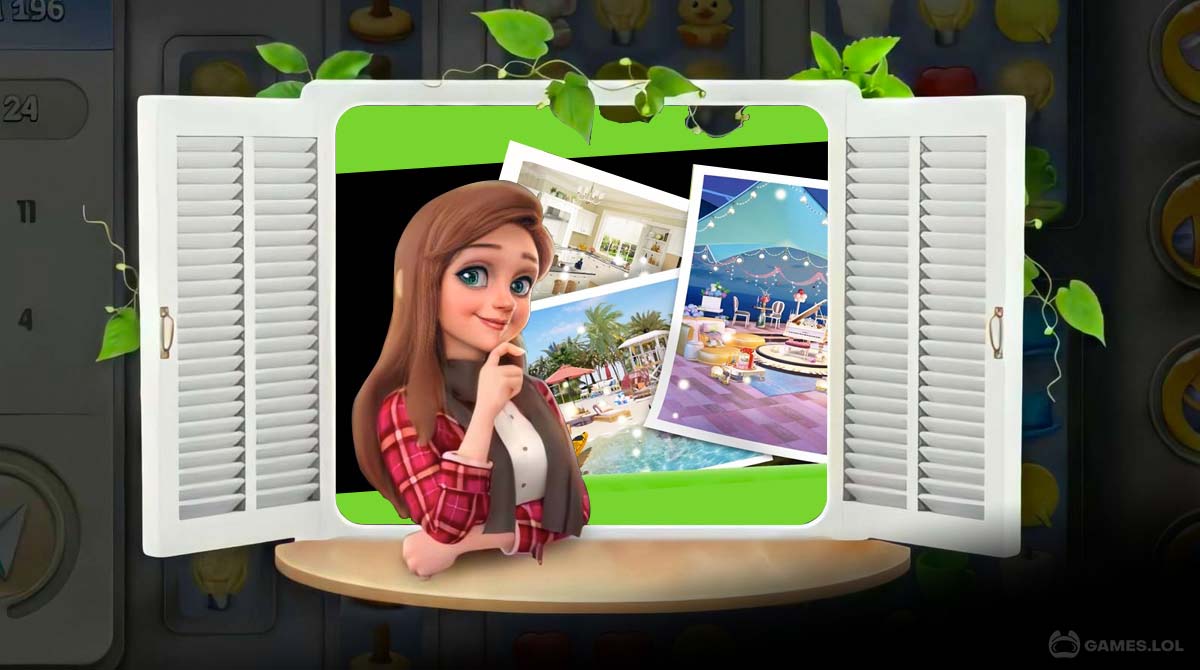 7. Word Mansion
On the 7th spot on the best Games like Homescapes list is Apprope AB's Word Mansion. In this game, you'll be taking the shoes of Anna and solving various word puzzles in order to redecorate the broken mansion. In dealing with word puzzles, you must form multiple words from randomly generated letters. There are also some mind-bending riddles to solve.
Upon surpassing a certain puzzle, you'll be rewarded with stars that you'll use for decorating tasks. Take note that the levels in Word Mansion are incremental, which means the more you progress, the more succeeding levels become more challenging.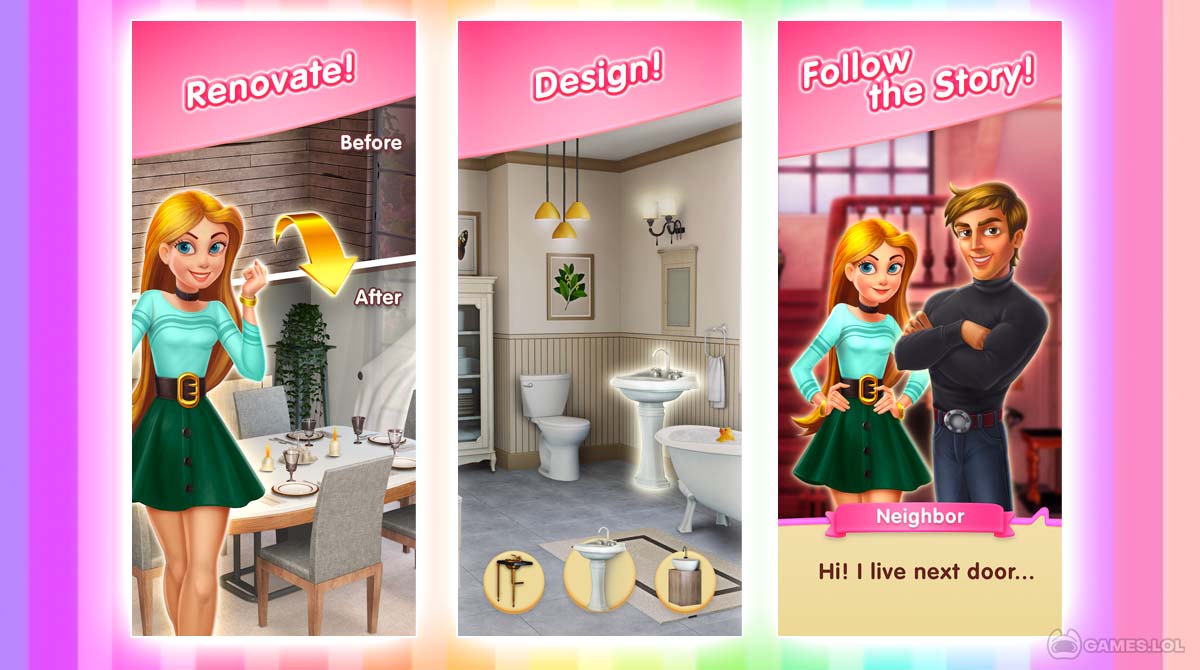 8. Home & Garden: Design Makeover
Another game that includes match-3 and interior designing elements is Home & Garden: Design Makeover by Goodgame Studios. In this exciting game, you'll be playing the role of a creative house designer who will handle numerous house renovation projects. To start your design work, you must opt for coins which will be your main resource in the game.
To obtain coins in Home & Garden, you must solve various match-3 puzzles. When we say match-3 puzzles, you need to match at least three similar elements to meet a specific objective and number of moves. Take note that each house you renovate in the game must follow the preference of the client or the owner of the house.

9. Munchkin Match: Magic Home Building
If you're looking for a game that's exciting yet different, then you should not miss the chance to play Munchkin Match. In this game, you'll immerse in a magical match-3 world where you'll be redecorating a magical home while playing match-3 levels.
Depending on your performance, you'll earn stars in every match-3 level you surpass in Munchkin Match. The stars you've earned will be used to renovate the desolated airship of Lemi. There are loads of designs to check out, and you can add some furniture if you want.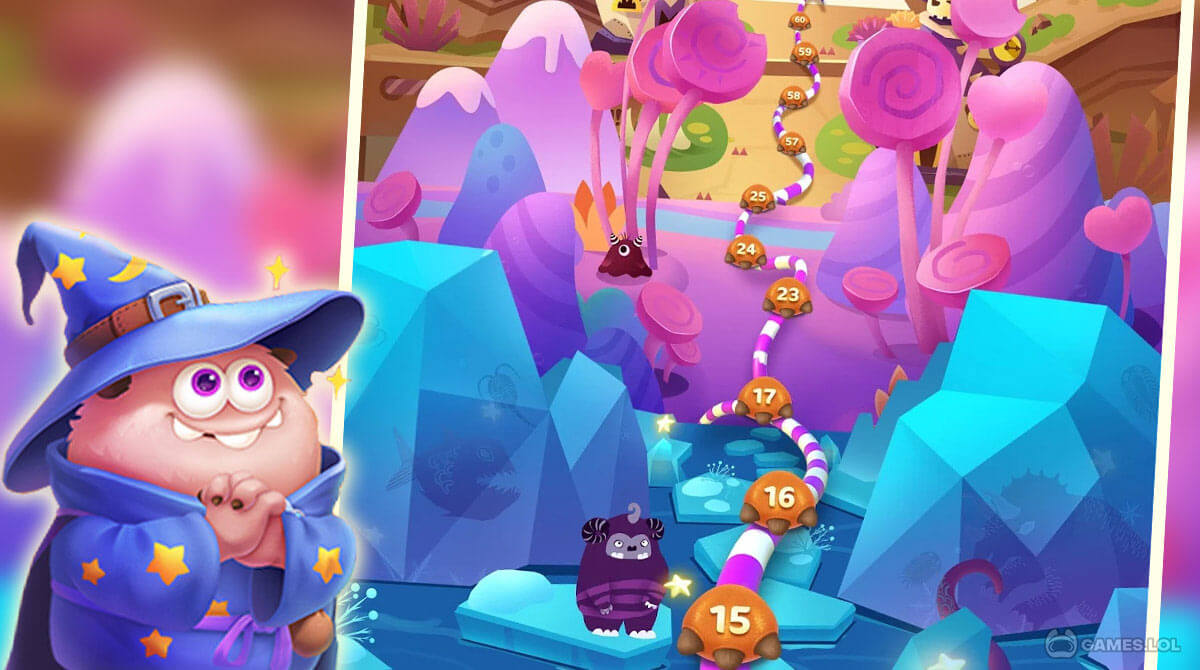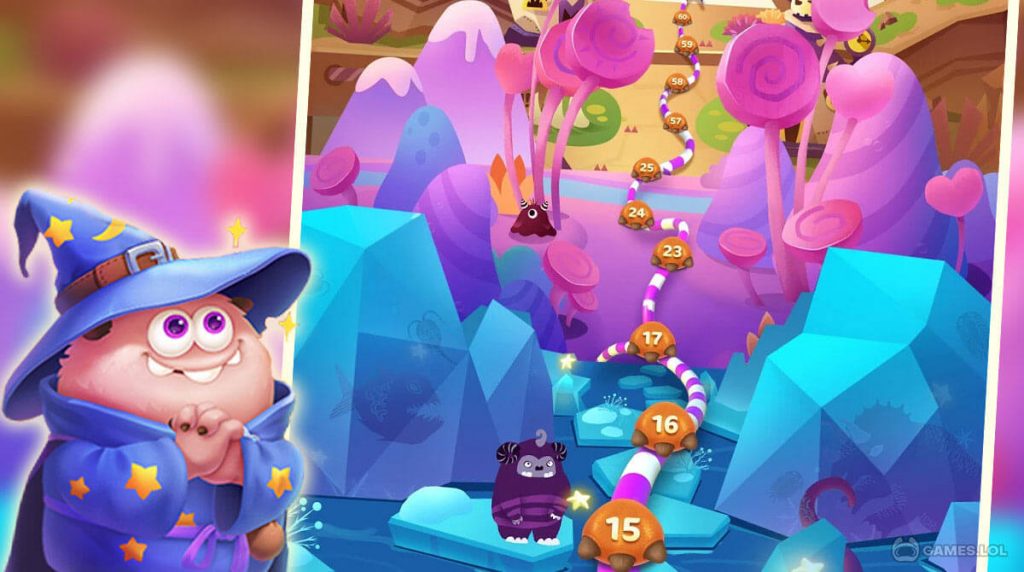 10. Royal Garden Tales – Match 3 Puzzle Decoration
Completing the list of best Games like Homescapes is Lab Cave Games' Royal Garden Tales. Like the titles listed above, you must play various match-3 puzzles and redecorate the old castle with a garden. You'll be assisting Amelia in his exciting journey with the adorable pixie Lulu.
Like the games above, you need to play various match-3 levels to decorate the desolated castles. The first levels are expected to be easy to surpass, but as you progress, the levels become more challenging. To help you overcome these challenging levels, you can opt for boosters, hints, and resources in order to finish a level quickly.

Play the Best Games Like Homescapes
So, there you have it! We hope that this list of best games like Homescapes helps you find ideal alternatives to the said game. Each game in this roster depicts a new scenario and challenge that can keep you engaged for hours. What is more impressive about these games is that they are free to download.
So, what are you waiting for? Check out these games like Homescapes here in Games.lol.