Today, many gamers around the world started the zombie game trend on PC. Aside from its horrifying and exciting gameplay experience, zombie games offer a great apocalyptic storyline, annihilating zombies while saving the world.
Until today, the zombie game genre continuously rocks the gaming platform. Regardless of the gameplay, from shooting mode to survival game category, many people worldwide continue patronizing zombie games all the time. If you like to play a variety of zombie games, then you are in for a treat! In this list, we will update you with some best zombie games you must definitely try!
1. Dead Effect 2
First on our list is the Dead Effect 2. Considered as one of the most famous zombie shooter series, it is a sci-fi shooting game available on PC. When it comes to breathtaking zombie action, this game must not be missed! Your main goal is to take down monsters, zombies, and other deadly creatures to survive.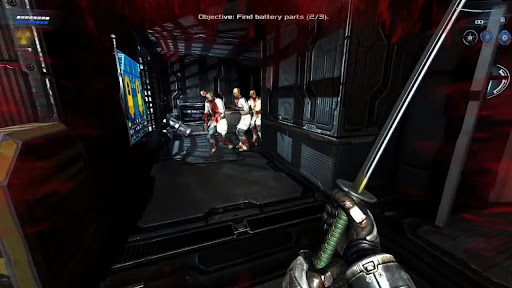 This game also has RPG elements that help you boost your characters and upgrade them as the greatest zombie killing machine. Moreover, there are more than 40 deadly weapons in the immense arsenal of weapons to choose from. If you're fond of shooting monster-looking zombies, Dead Effect 2 must be part of your zombie game list.
2. Dead Trigger 2
If you're not familiar with Dead Trigger 2, you need to get into it right away as this game is known to be one of the most popular zombie games to date. Generally, this game has been around since late 2013 but still regularly makes updates for its players.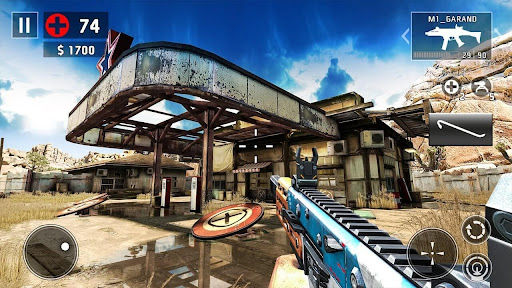 The main mechanics of this game comes with story-based missions and first-person shooter gameplay. Dead Trigger 2 also offers many different game modes to help earn rewards and resources. With tons of deadly weapons, hardware controller support, and of course, weekly tasks, this game is a complete package for a zombie survival game. Moreover, if you like sleek graphics along with your immersive gameplay, this zombie game is a strong candidate and must be part of your games list on PC.
3. Into the Dead 2
As a survival running game, Into the Dead 2 is evidently known to be an excellent zombie game of the generation. Primarily, the main goal of this game is to constantly run while shooting the zombies that get in your way! You must not run and keep the zombies away from you.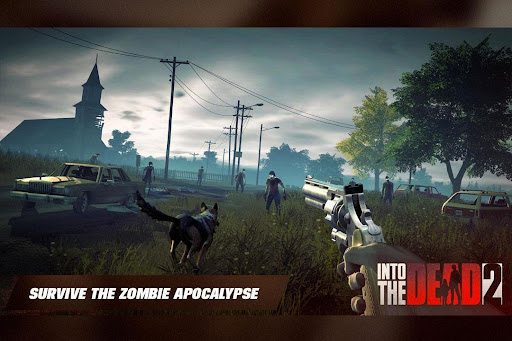 What's more enjoyable with this zombie game is that it comes with 7 action-packed chapters and 60 stages of gameplay. You will also be accompanied by a dog who will run with you as you face hordes of smarter and maniacally raving zombies. If you are looking for a casual zombie game yet challenging zombies to fight, Into the Dead 2 is suitable for you.
4. Kill Shot Virus
Kill Shot Virus is the newest game in this list added in this genre published in 2021. The game is a first-person shooter where you need to survive pandemic-stricken zombies. This zombie game comes with more than 100 unique missions and various gear to help you survive the competition.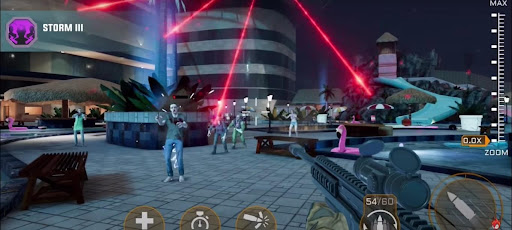 Furthermore, players love this game for having great leaderboards, good controls, and superb graphics. If you think of something similar to the Dead Trigger 2 game, this game is an excellent alternative for you.
5. Last Day on Earth
Like other zombie games mentioned, Last Day on Earth is also one of the best zombie games of this generation. This game assimilates adventure and building with shooting mechanics and open-world making it a must-try!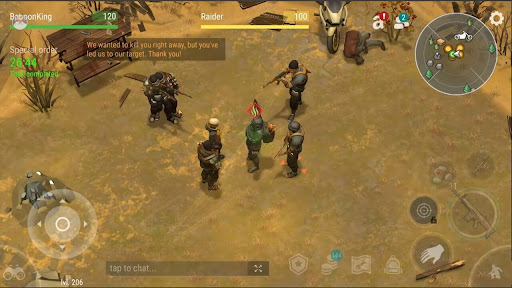 Briefly, the game starts by building your own base, finding necessary materials, and killing the zombies that attack your base. Like other zombie games mentioned, Last Day on Earth has an immersive apocalyptic-based storyline coupled with fantastic gameplay and amazing graphics.
6. Plants vs. Zombies 2
If you're fond of animation and zombies, PVZ 2 is definitely a must-try! This game comes with cool retro graphics, and complex crafting and strategy. To play Plants Vs. Zombies 2, you need the help of various plant allies to defeat brain-eating zombies. The gameplay may be easy, but beating the levels is harder than it seems.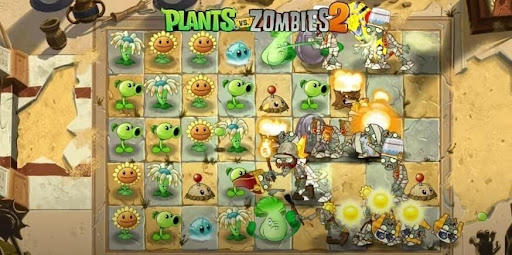 Be sure to take advantage of your plants' skills to defeat hordes of zombies along the way. If you are tired of playing scary-looking zombies, you can try playing Plants Vs. Zombies 2 arcade game.
7. The Walking Dead: Season One
When talking about zombie games, the famous Walking Dead must not be missed. In this iconic game series, you will run into huge groups of zombies, and try to survive. As you play the game, you have to inevitably make decisions until you reach the story's ending. Expect the game to be thrilling until the end.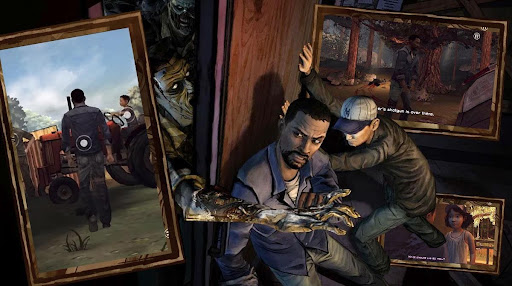 However, the entire game is not for free. The first five episodes are free to play, while the rest of the episodes are paid. If you wish to go beyond playing, The Walking Dead zombie game is available for $4.99 per episode or $14.99 as a whole.
8. UnKilled
If you enjoy playing Dead Trigger 2, you must not miss the game's descendant–the Unkilled. As both of these games are developed by the same company, Unkilled is a first-person shooter game with one the best FPS shooting gameplay.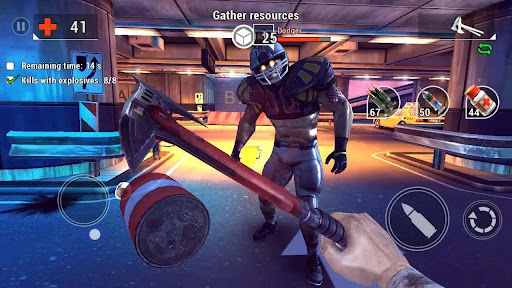 Similar to its predecessor, this game is packed with a lot of missions, boss fights, excellent graphics, and online PVP battles. Play along with other players worldwide and take down hordes of undead using high-end weapons. If you're fond of FPS shooting zombie games, Unkilled must be at the top of your list.
9. Zombie Gunship Survival
When it comes to uniqueness, Zombie Gunship Survival can stand among other zombie games. Your job is to shoot down zombies while sitting in a helicopter to help save the people of the city. In addition, you are required to create your base, utilize your troops and save as many people as you can.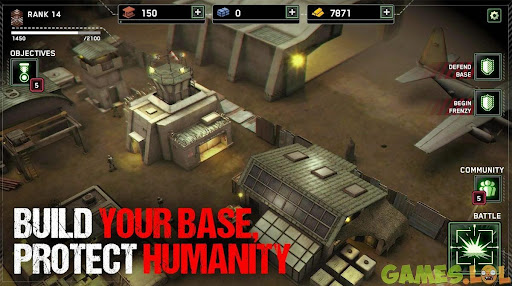 Like other zombie games, this game has efficient graphics that lets players enjoy a seamless gaming experience. Generally, this game is for free, but there are some optional microtransactions within the game.
10. Zombie Roadkill 3D
If you are a solid zombie fanatic, Zombie Roadkill 3D must be one of your favorites. This addictive zombie game is positioned in a post-apocalyptic world, and your goal is to survive against the zombie attacks. You can beat those zombies by crushing them under your car or any vehicle and weapons.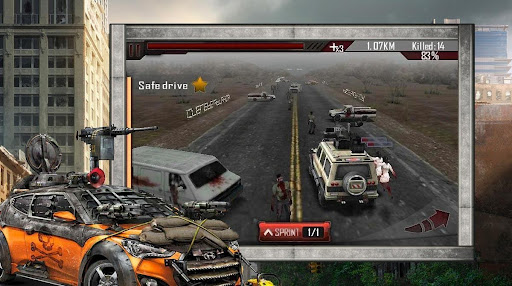 Aside from tons of weapons and vehicles to choose from, Zombie Roadkill 3D has a limitless mode where you will drive your car on boundless roads until the deadly zombies overcome you. If you are into something with unique gameplay, this game is right for you.
So, here you go–the best list of zombie games playable on your PC. Most of them are free-to-play, but some games require optional in-app purchases. Is your favorite zombie game included on our list? Well, if you are wondering about some other horror games on your PC, you can check out what we've got for you here in Games.lol!